Today is Part 3 of the Little Ruby Quilt Along!     This free quilt pattern from the Fat Quarter Shop was designed by Camille Roskelley and, over the last couple of weeks, we've done all the cutting and put together the star blocks.   It's been heaps of fun and today is all about assembling the quilt tops!  Yay!
There's another great video tutorial from Kimberly which will give you all information you need to make putting the quilt top together a breeze.  Check it out in the video link here.
The weather was absolutely dreadful the weekend I was putting the Little Ruby quilt together so the photos aren't the best.  Here is the before picture with all of the blocks laid out on my very posh (not!) design floor!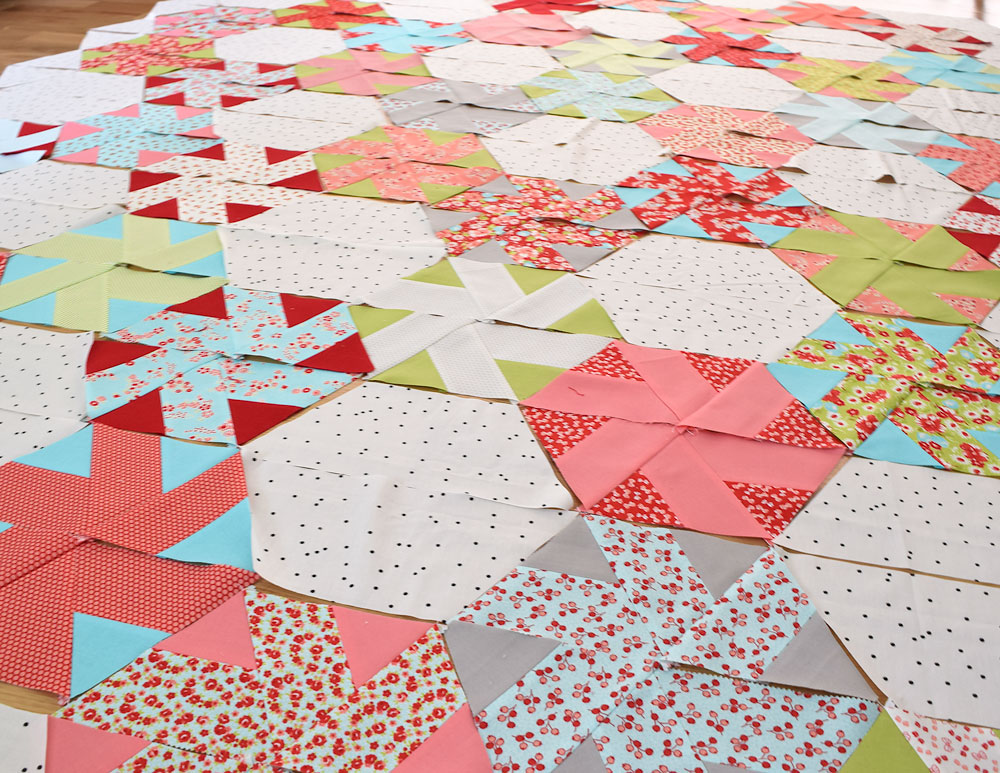 And here's what the quilt looks like when it was pieced…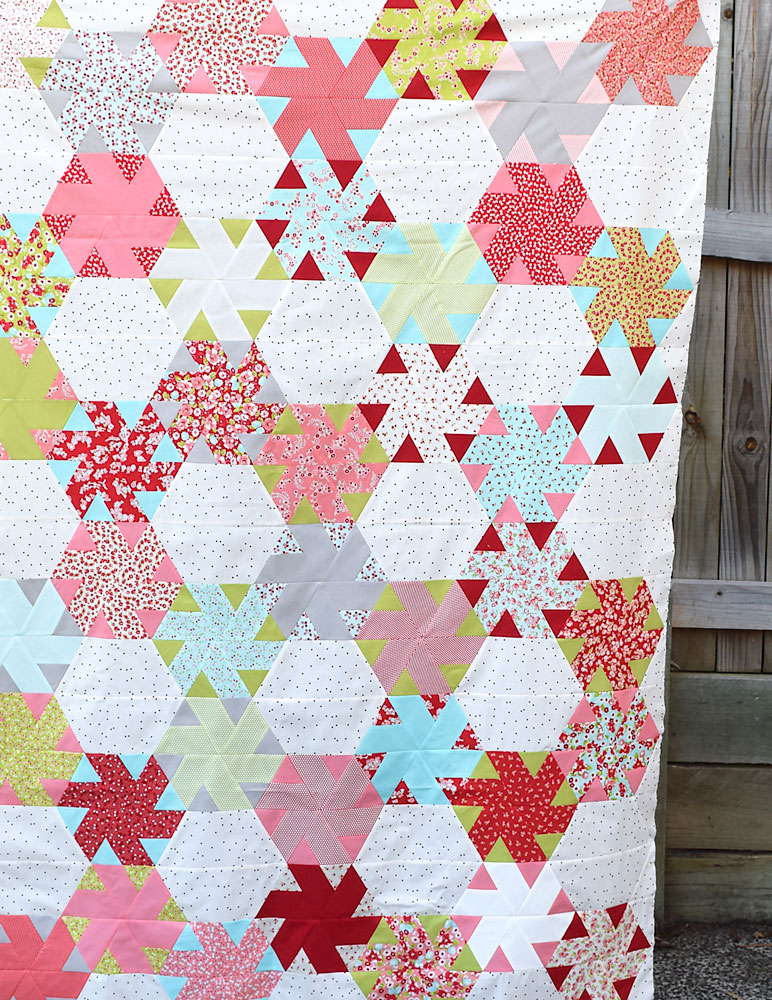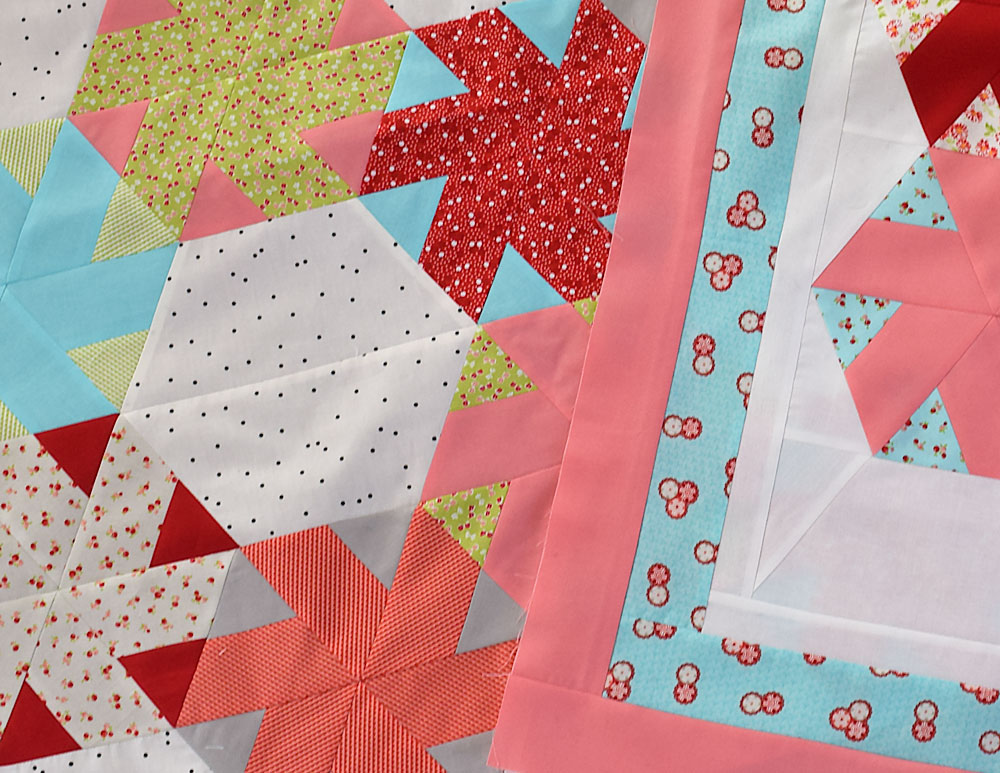 Part 4 of the Little Ruby Quiltalong will be on the 11th of July when I will be able to show you all the finished versions of both quilts.  Can't wait!   In the meantime, don't forget to check out the quilt tops and gorgeous fabric choices of the other bloggers quilting along.
Melissa from Happy Quilting
Angie from Gnome Angel
Erin Cox from Why Not Sew
Andy from A Bright Corner
Heidi from Buttons & Butterflies
Pat from Pat Sloan
Peta from She Quilts a Lot (thats me!)
Heather from Quilt Story
Megan from Quilt Story
Amanda from Jedi Craft Girl
Gerri from Planted Seed Designs
Sherri from A Quilting Life
Rebecca from Bryan House Quilts
Sherri from This & That Patterns
Jemima from Tied with a Ribbon
Alyce from Blossom Heart Quilts
Stephanie from Modern Sewciety
Brooke from Silly Mama Quilts
Carrie from Moda's United Notions
Have a great week!