Hello Hello!  I'm so excited to be sharing some pretty fabric and a free tutorial as part of the Bountiful Blog Tour today.   Bountiful is the latest collection from Sharon Holland for Art Gallery Fabrics and the best bit is this range is available in stores right now.  Yay!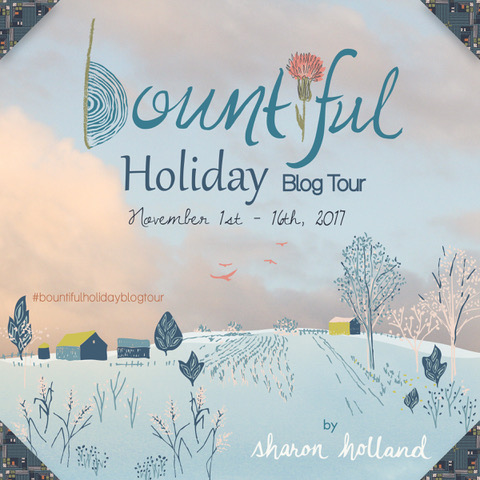 Bountiful celebrates the beauty and natural resources of the Midwest where Sharon Holland grew up.    The collection has 20 prints across two gorgeous colour ways… Plant and Harvest.    Click over to the Art Gallery Live website to take a look at all of the prints and check out the substrates (knit, voile and canvas) available.   I'm sure you'll find something you love.
I used a mix of prints from both colour ways to whip up this simple kitchen set… perfect for the gift giving season we're about to head in to right!  It was super quick to make and the little custom tea towel adds an extra special touch.
Truth be told I made a similar set a few years ago and thought it was high time I put together a quick tutorial!  So, if you'd like to make your own kitchen set to gift or keep, you can download a PDF guide step you through the process by clicking here.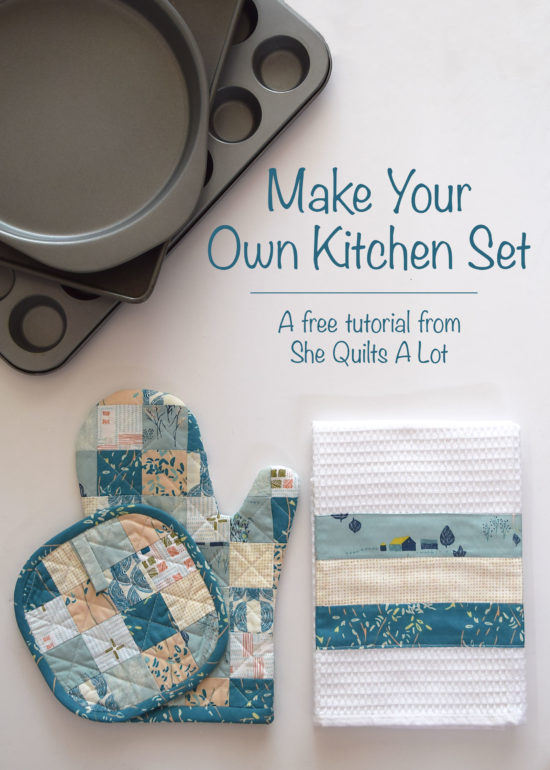 Just a quick word of warning, the PDF doesn't include binding directions.   If you need help with that step you can check out my binding tutorial by clicking here.
So far on the tour there has been a whole bunch of awesome projects including a fabulous quilt made by Silvia from A Stranger View and, in just a couple of days time, Sharon herself will be sharing a fun make with everyone.   You can check out all the bloggers posts and find inspiration galore by clicking on the links shown here…
11-01  Mathew Boudreaux  Mister Domestic
11-02  AnneMarie Chany  Gen X Quilters
11-03  Brooke Sellmann  Silly Mama Quilts
11-06  Blair Stocker  Wise Craft Handmade
11-07  Silvia Sutters  A Stranger View
11-08  Peta Peace  She Quilts A Lot (that's me!)
11-09  Sharon Holland  Sharon Holland Designs
11-10  Heather Andrus  Quilt Story
11-13  Maureen Cracknell  Maureen Cracknell Handmade
11-14  Anjeanette Klinder  Anjeanettek
11-15  Alexis Wright  My Sweet Sunshine Studio
11-16  Katie Skoog  The Simple Life Company
Sharon will have a giveaway happening on her blog on the 17th November to coincide with the end of the tour and, there is also a giveaway happening on Instagram thanks to the folks at the Fat Quarter Shop.  Head over to Instagram to check it out under the hashtag #BountifulHolidayBlogTour.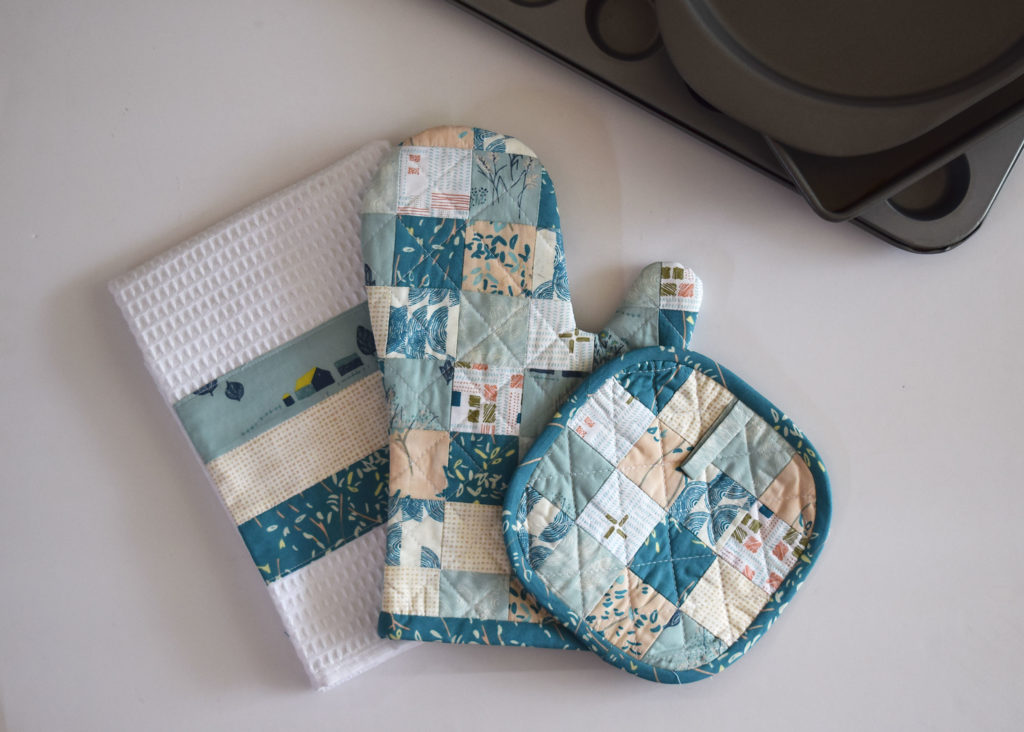 Righto…  I'm off to do some more Reno business.   I need to pick flooring real soon which (like everything so far!) is turning out to be a big decision.   I'll provide some updates and pictures on the Reno real soon I promise.
Have the happiest week,