I finished the Scrap Jars last night from Vintage Vibe by Amber Johnson and…. I LOVE it!     Woohoo! thats one quilt down on my way to Quilt Through A Book after seeing the idea on Blue Elephant Stitches blog.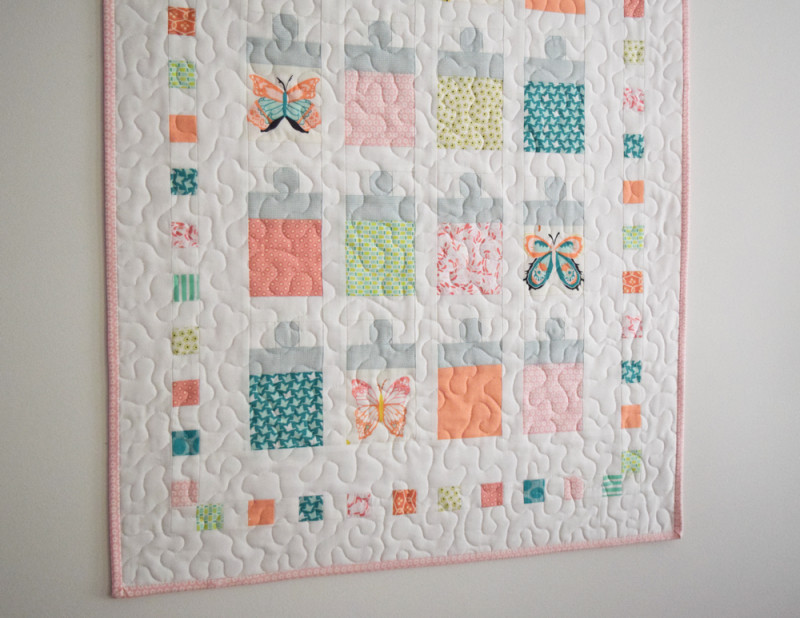 It wasn't long after I first saw this quilt that I thought it would be fun to turn some of the scrap jars into 'specimen' jars and, since I have a thing for butterflies, figured they would be the perfect specimen.     The gorgeous butterflies from Bonnie Christine's Winged collection were great for fussy cutting and they inspired the for the fabric pull for the rest of the quilt.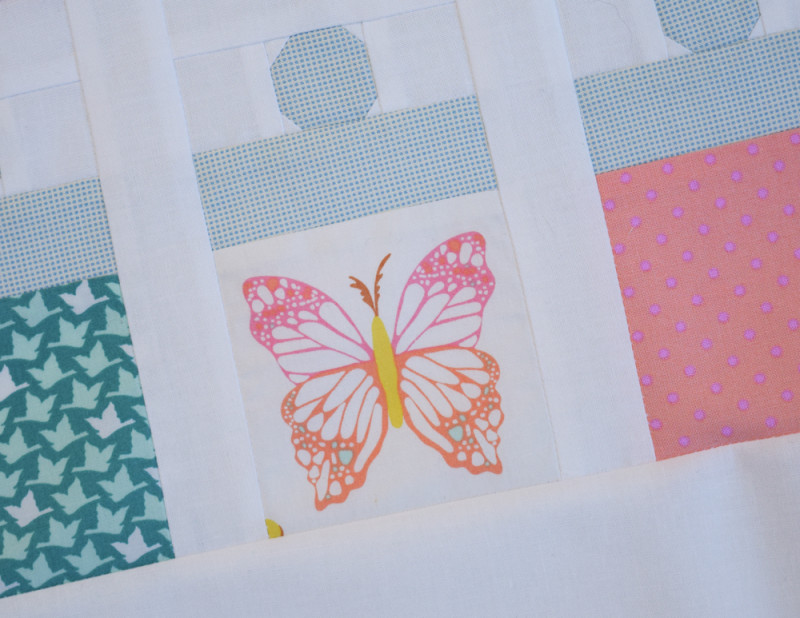 I wasn't sure what fabric to use for the lids but I remembered I had just got a Fresh Air Dots bundle from Westwood Acres.   This particular print is called blue but they were a great match for the other fabrics I had selected.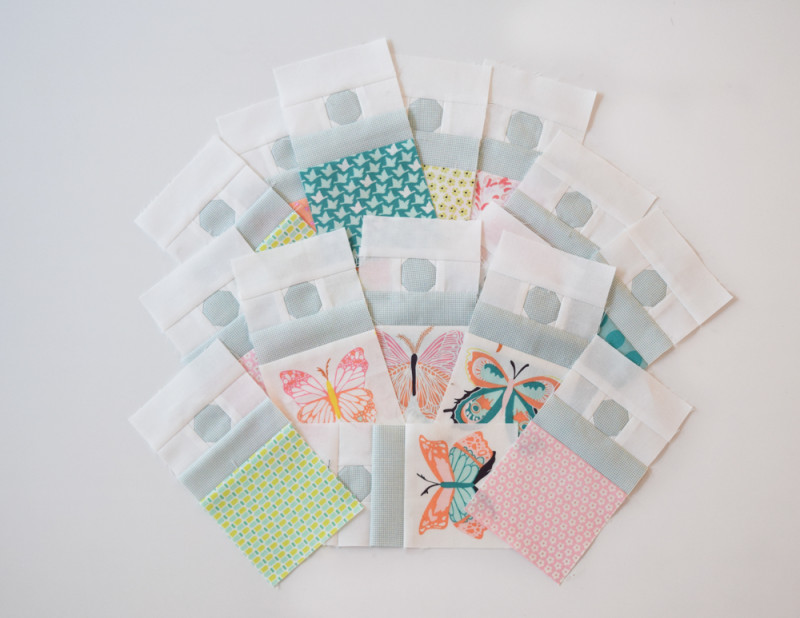 I quilted Scrap Jars using a simple stipple in just under an hour, I love quilts that come together really quickly.   Sometimes you need a quick fix and this quilt sure fits that bill.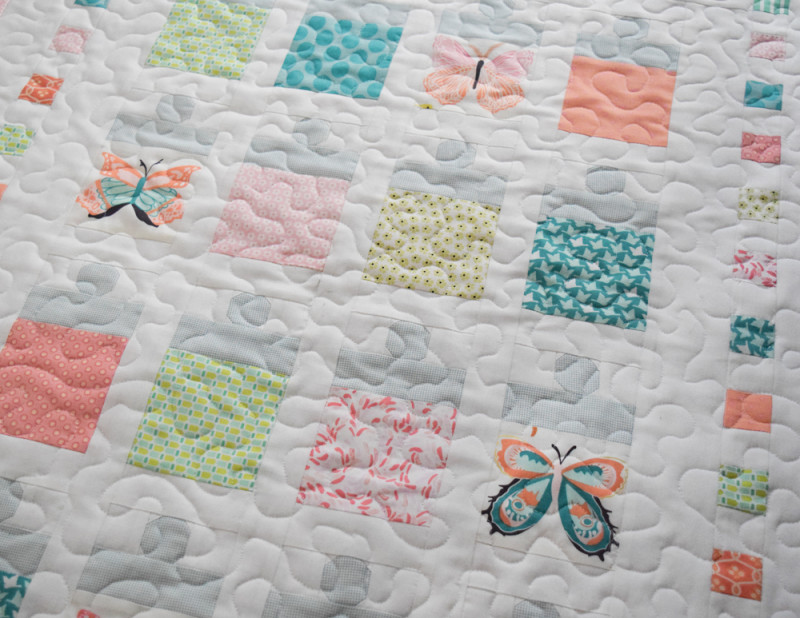 If you read my original post about quilting through this book you might remember that Amber had sent me some scraps from her own Scrap Jars quilt as part of a competition she ran on Instagram.   I'm trying to incorporate some of them into each quilt I make from Amber's book.    So far so good!   This cute little orange/peach print made it in.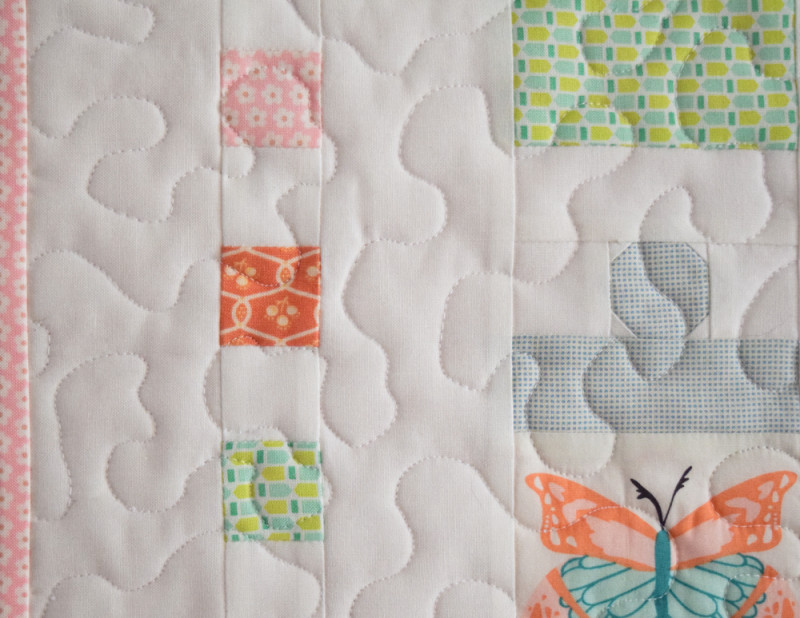 And so did this green stripe.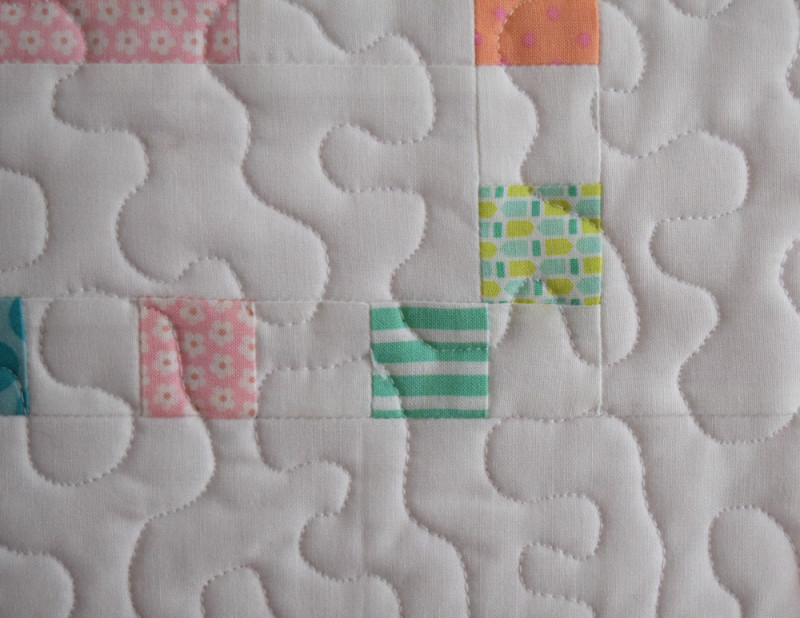 I couldn't be happier with this little quilt and there's a baby on the way for my youngest child's teach.  If she has a girl I think it would make the sweetest gift don't you?   Or… I might just keep it myself!
I was thinking of making Big Baby next but thought I would throw it out there to see if anyone wanted to pick for me?   If you have a suggestion I'd love to hear them.
Until next time,

Linking up this week with Heather & Megan over at Quilt Story for Fabric Tuesday.