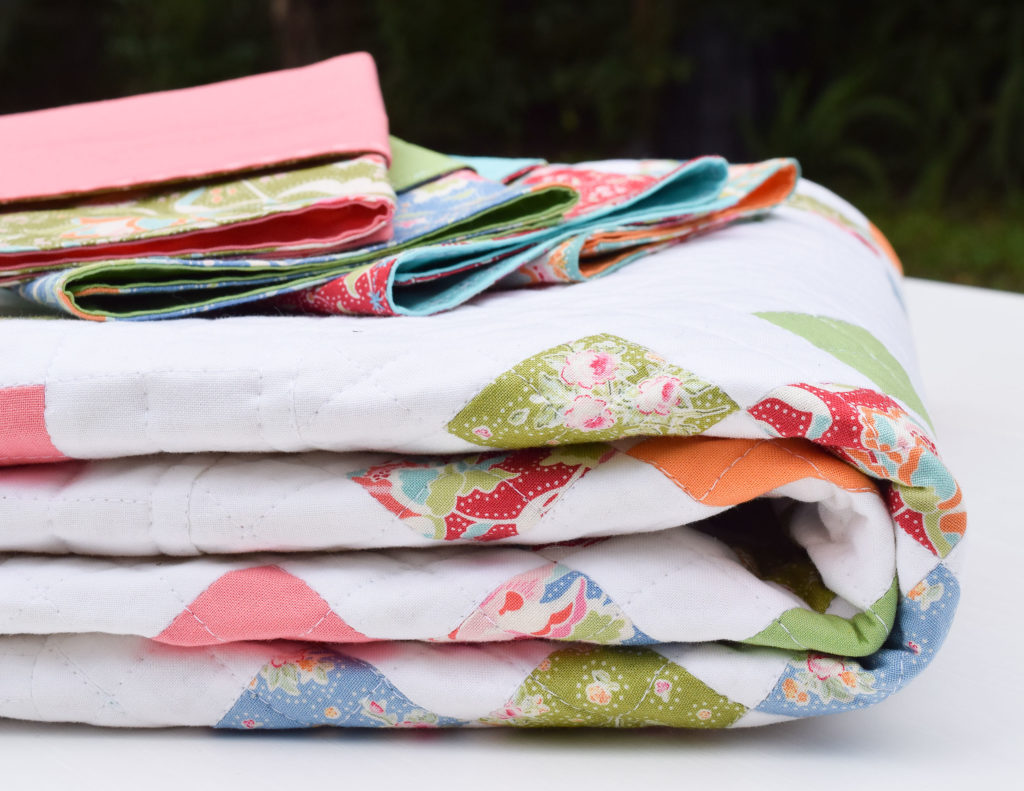 When I arrived home from the Unites States back in March there was a lovely pile of Tilda Circus fabric waiting for me.   I wanted to dive into it straight away but I couldn't work out what to make.   Then, late one night, after I'd gone to bed an idea struck.  Yippee!   The Tilda Circus fabric made me think about spring and Easter so I thought that some handmade serviettes for the Easter table would be a great idea.   Quick and easy right?   Well you'd think so…
So the next day I cleared the cutting table off,  cut into the Tilda Circus fabric and whipped those serviettes up quick as a flash.    The good ideas fairy then went into overdrive and I decided that those serviettes really needed a quilted tablecloth to go with them.   It just made perfect sense didn't it!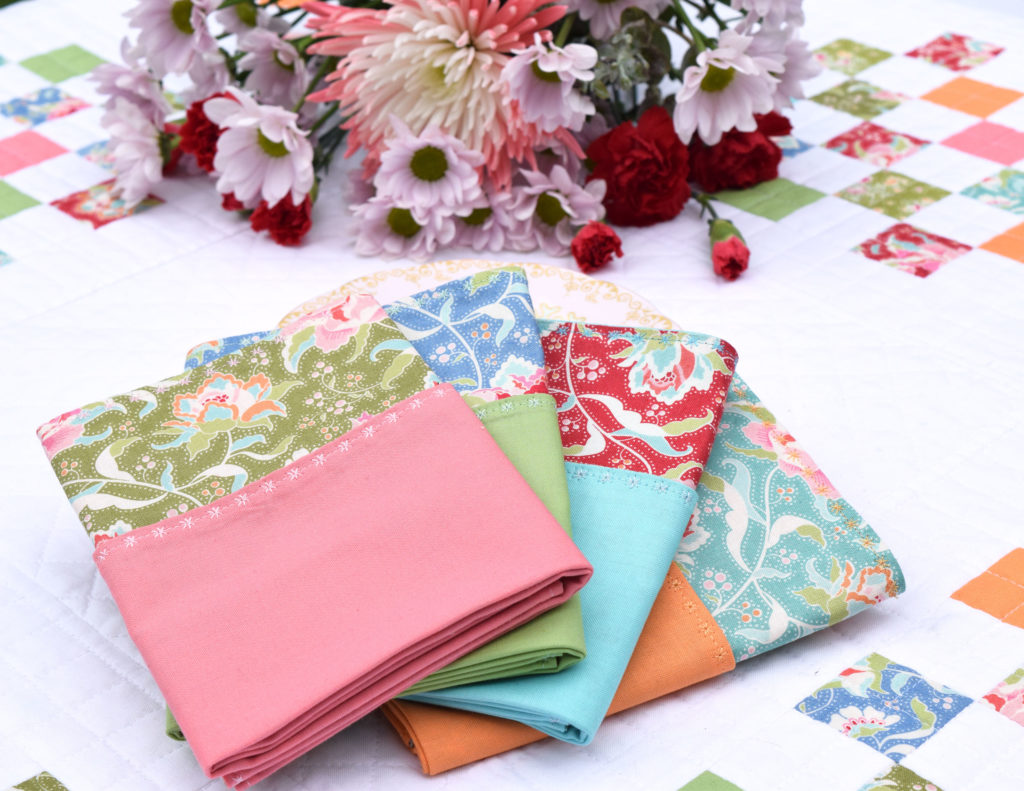 So I cut some more and then headed to the sewing machine to put all those little pieces back together and made a simple little 6 patch block.   Great!  Awesome!  Perfect idea and pretty quick all over again.   Well you'd think so but then the good ideas fairy went to the dark side and decided that all of the blocks being square was a bit boring so I should make half on point.   Calculator at the ready, I cut some more and made all of the blocks the same size and then sewed everything back together again to make that tablecloth.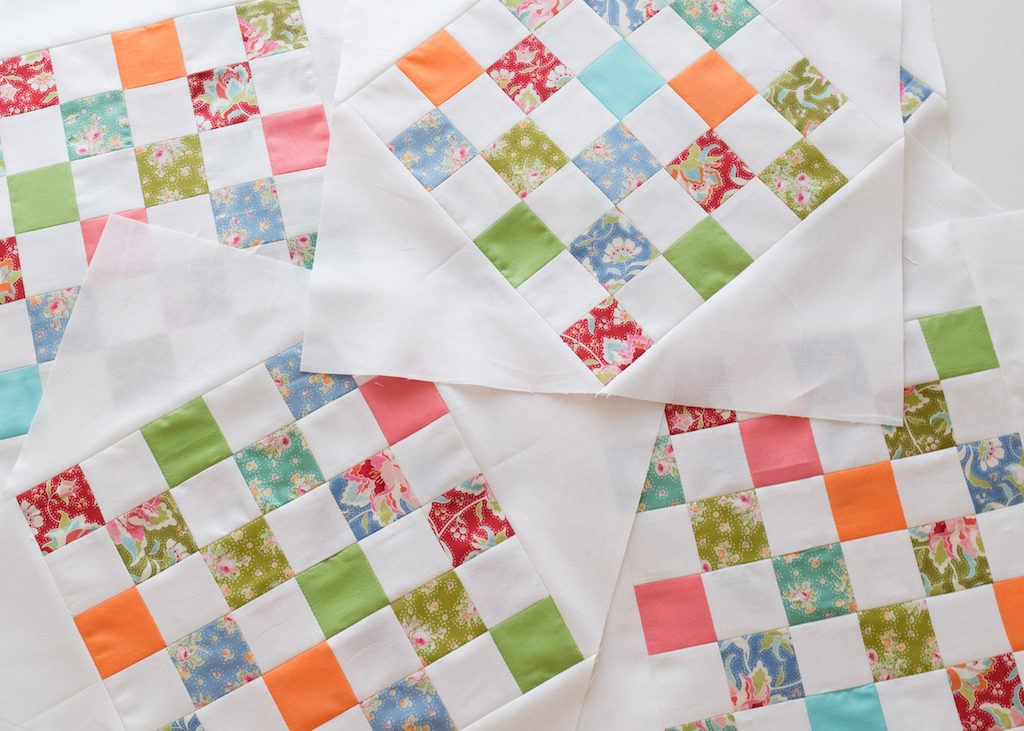 Phew!   The serviettes had their tablecloth, my work was done.   Well… not quite!   That feral little fairy did it again and decided that the only way to do justice to the table cloth was to quilt the 'on point' and 'square' blocks differently.   Far out I was just about over the good ideas fairy by this stage but, press ahead I did.   My little hera marker almost wore itself out with all the marking.   It took for ever!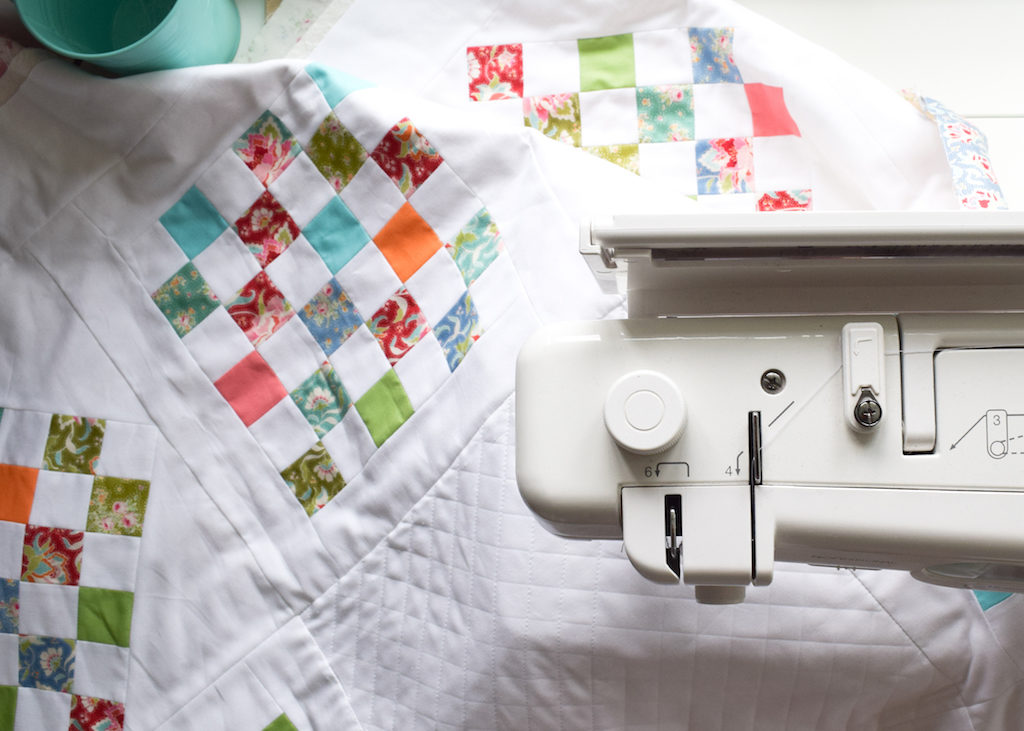 All said and done I have to admit that once those patch blocks were quilted I may have been feeling just a little bit grateful to the good ideas fairy, the table cloth looked awesome and I only had the border to go.     Silly me…. you give that fairy an inch and she'll take a country mile!    Oh yes, piano key style lines a year 3/8″ apart just to finish it off.    Good grief!   There may have been a swear word or two in the good ideas fairy's direction right about then.   I kid you not, it took me more than 10 hours to do the quilting and then every single one of those lines had a thread at each end that needed to be buried and snipped!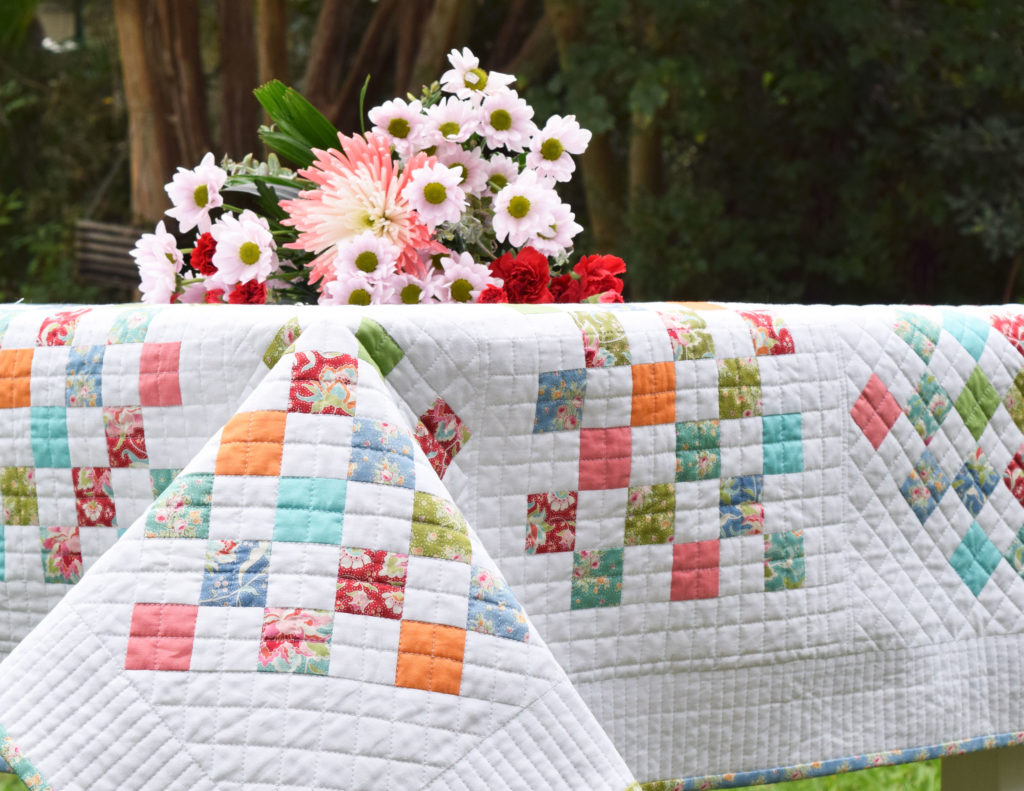 The moral of this story… DO NOT under any circumstances listen to the good ideas fairy.   She's truly awful and will just lead you down the garden path.   Granted she was right and the quilting does look great but geesh… no other work done for quite a few days!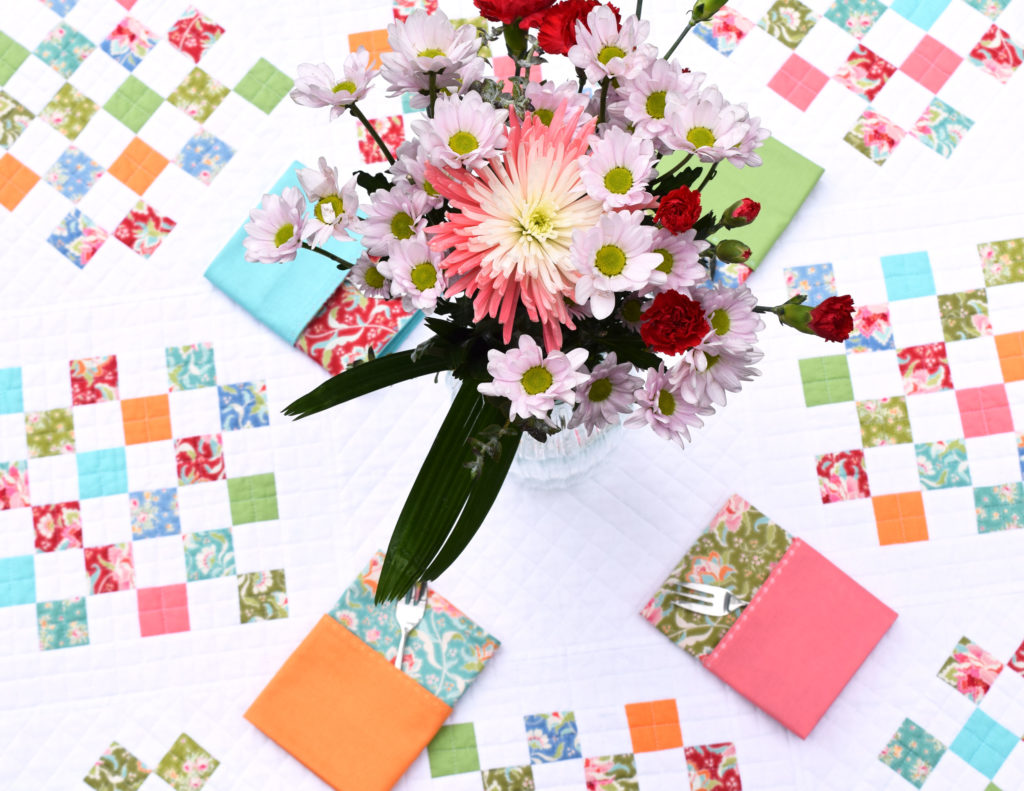 In case you're wondering the serviettes are just 14″ squares of fabric, one print and one solid.   Sewn together with right sides together and then pulled through a 2″ gap I left in one side.   Once turned out the right way I used the #74 stitch on my Janome 6600P (any decorative stitch will do though!) to sew around all four sides with the solid side up.
Tilda Circus is in stores now.    Grab some before its gone but just watch out for the fairy 🙂
Have a great week!