A while ago my friend Kerry Goulder from Kidgiddy asked me to join in with the Land of Magic Quilt Sew-A-Long.   I love Kerry's designs and unicorns are a bit of a favourite around here so I jumped in and said yes.   And then…. I made a dragon!    I know right!  Crazy!  I blame lack of sleep, too many thing going on and not enough chocolate (I'm not sure that last one's not exactly true but chocolate is yummy).    Not that he isn't the cutest dragon ever but seriously, not one little bit like a unicorn!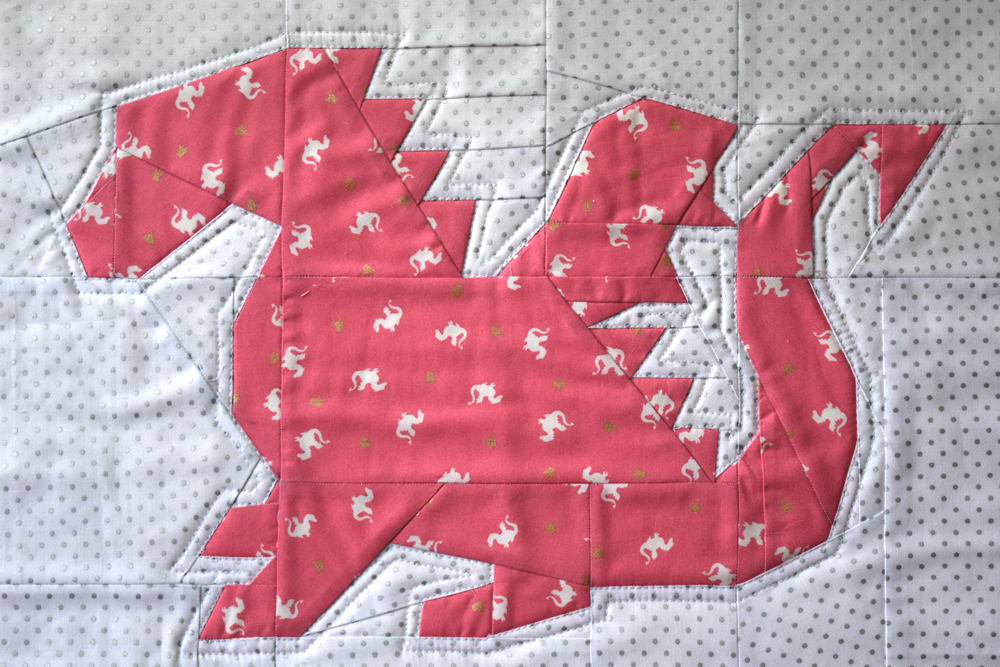 So, at 9pm last night I started work on the unicorn block from Kerry's Land of Magic Quilt.   Even more adorable than the dragon and another one of the fabulous blocks in the design.   There's also a mermaid, crown, star, and castle which match the cuteness factor perfectly.
If you'd like to make your own you can grab a copy of the pattern from Kerry's shop by clicking here.   I bet there is some little person you know who would love a Land of Magic Quilt, or you can purchase the individual block patterns and just make a couple of the blocks if you prefer.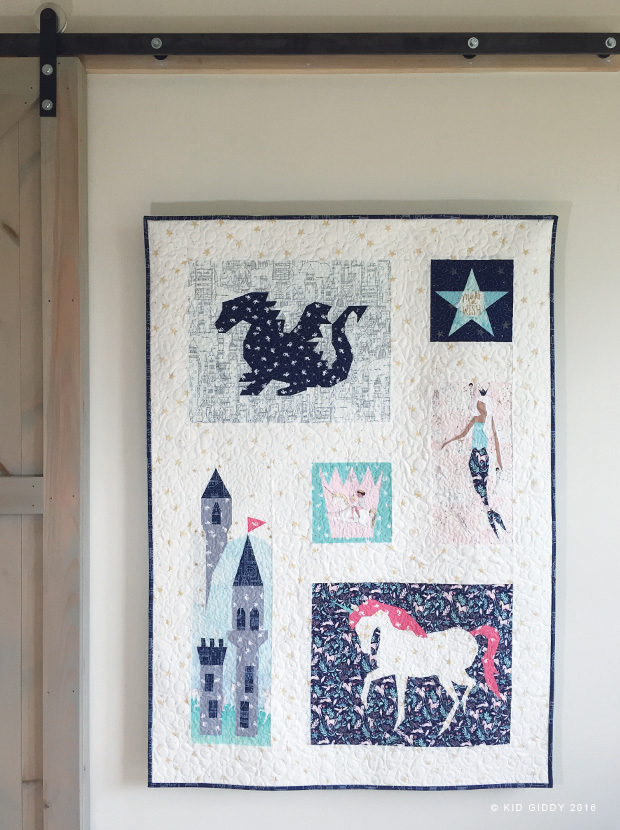 Kerry has a great series of blog posts available on her site with include heaps of hints and tips on paper piecing these blocks.  Head over to her website to check them out.
And without further adieu, here's the unicorn!   Posing very nicely surrounded by unicorn fabric from Sarah Jane's Magic fabric collection, pink solid and the aqua stars from Vanessa Goertzen's new Sugar Pie collection (available in stores 2017).   She's great friends with the dragon lol!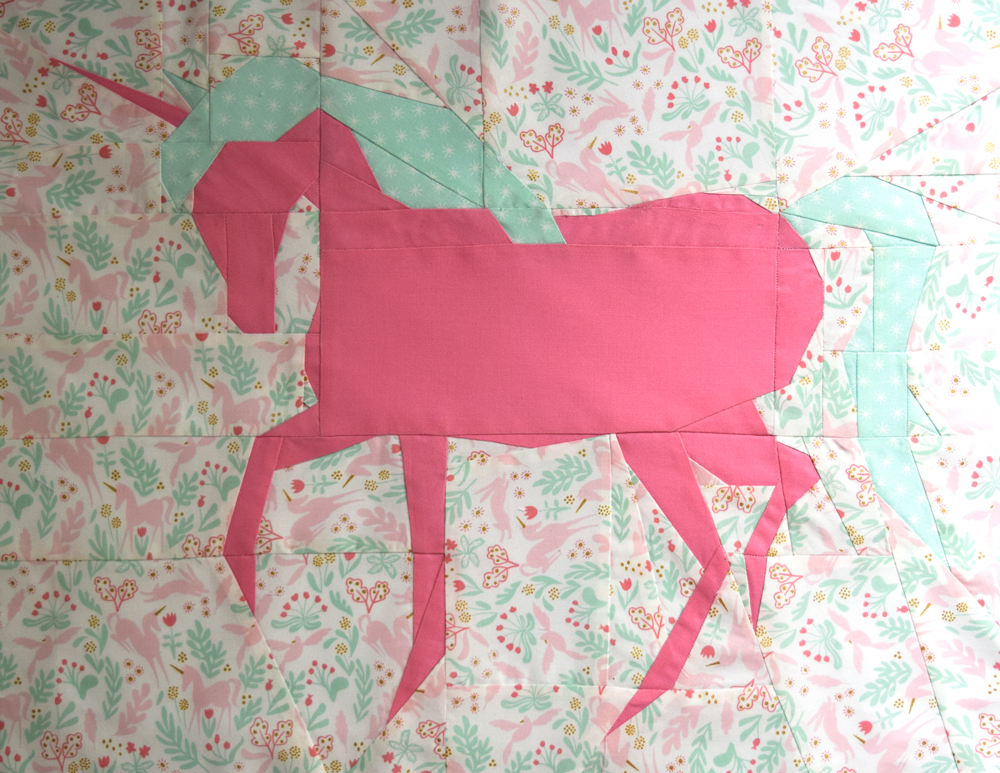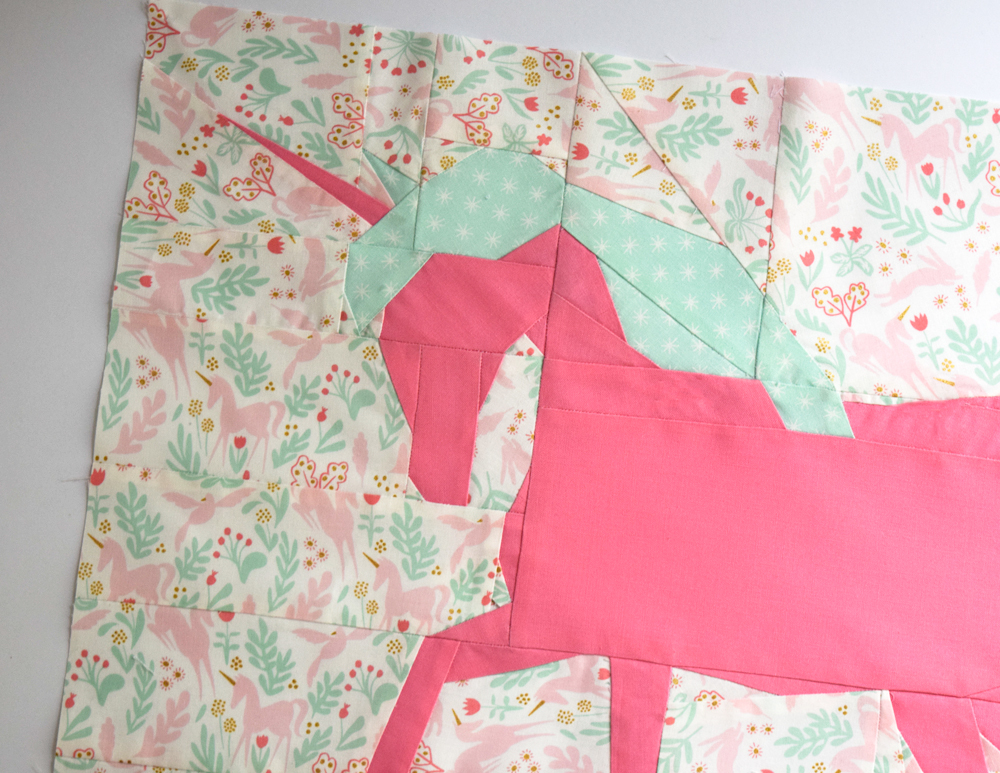 My dragon/unicorn debacle has put me a bit behind so these sweet blocks haven't quite been finished off.   They're destined to become pillows for two sweet little girls for Christmas which means I'll need to be making a third for their baby brother.
Have a great week!