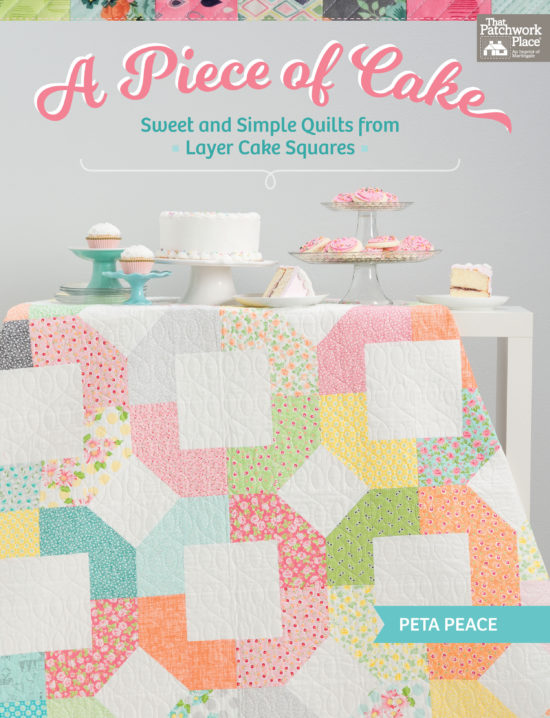 I kept that secret well didn't I?!?  I can't even begin to tell you how hard it was to keep sewing so many quilts under wraps for so long but I'm glad I did because it's made revealing the book so much more fun!
A Piece of Cake, my first book, is a collection of 14 patterns made using Layer Cakes (10″ squares of fabric).    There are patterns perfect for just beginning quilters and for those looking to improve or learn some new quilting skills.  They are all a whole bunch of fun to make and are sure to be loved for many years to come!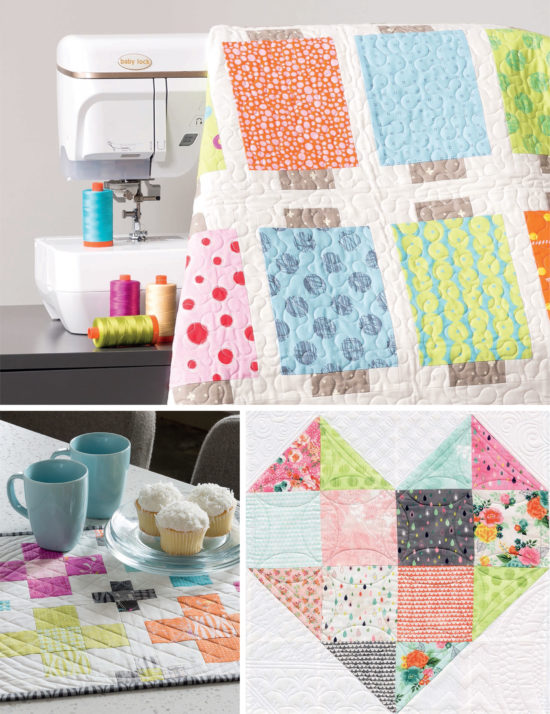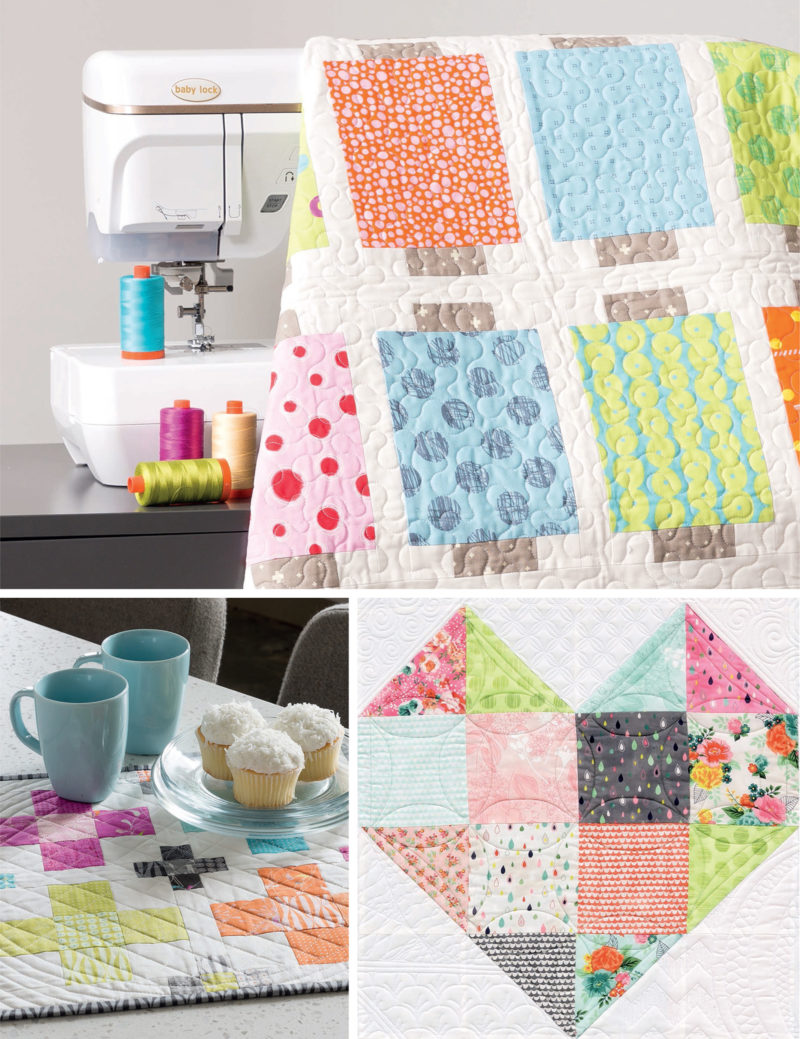 If you don't have a layer cake on hand there's no need to worry!   All of the patterns can be made with Layer Cakes, Fat Eighths, Fat Quarters or even scraps from your own stash!
A Piece of Cake will be released July 2017 and is available now for preorder.  You can preorder your own copy from Amazon, or, your local quilt shop (just ask them).
Over the last week or so I've been sharing a few sneaky peaks on Instagram and Facebook and today I'm sharing some of those pictures (and more) with you all.   I hope you like the quilts!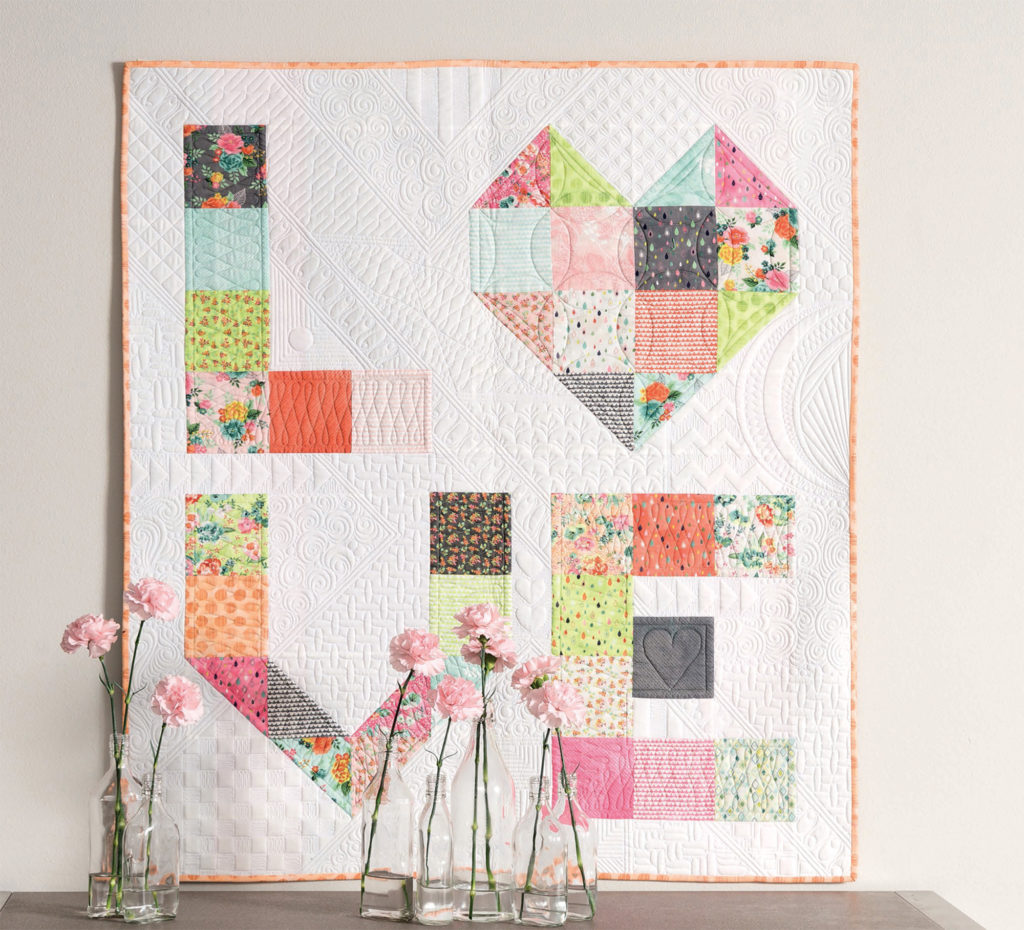 I know I probably shouldn't have a favourite but this Wrapped in Love quilt is definitely at the top of my list at the moment.    The version I made for the book was spectacularly custom quilted by Fiona Bell.  So great for a quick and easy baby quilt!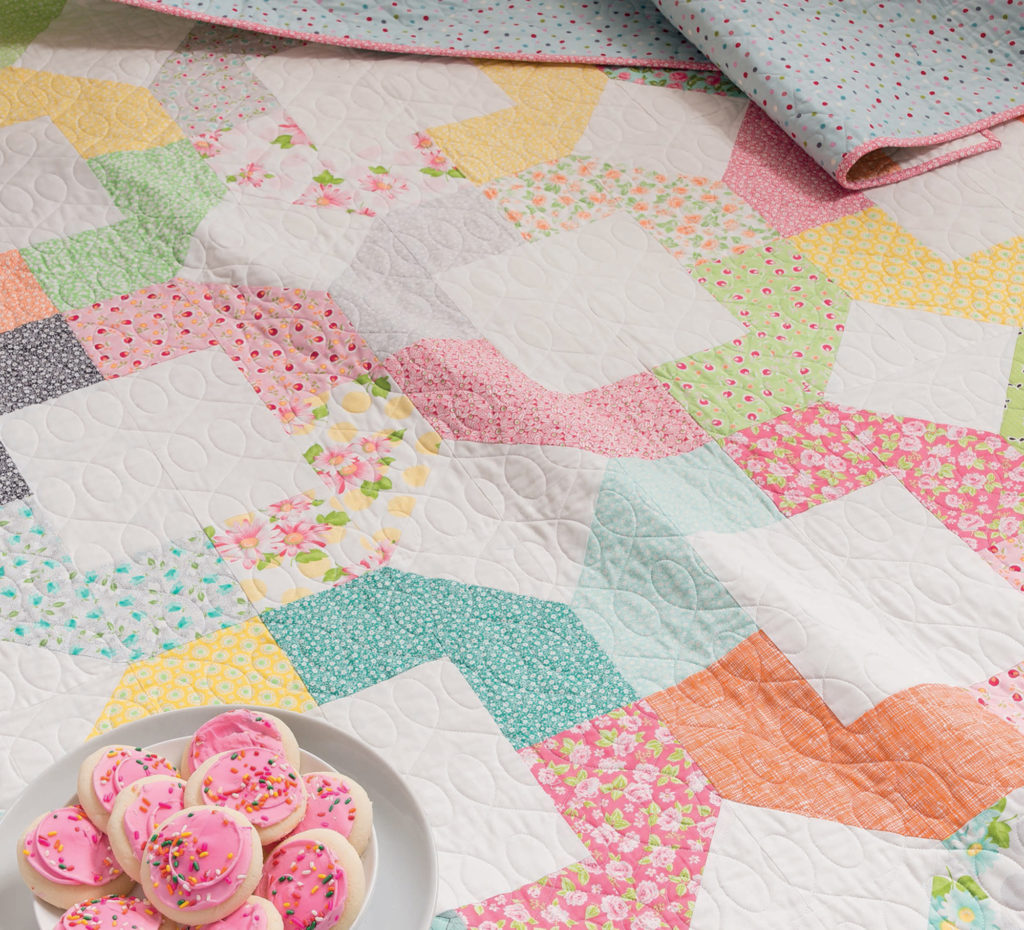 From the cover of the book is Playing Around Again.  Another quilt thats perfect for beginners and is fun to piece!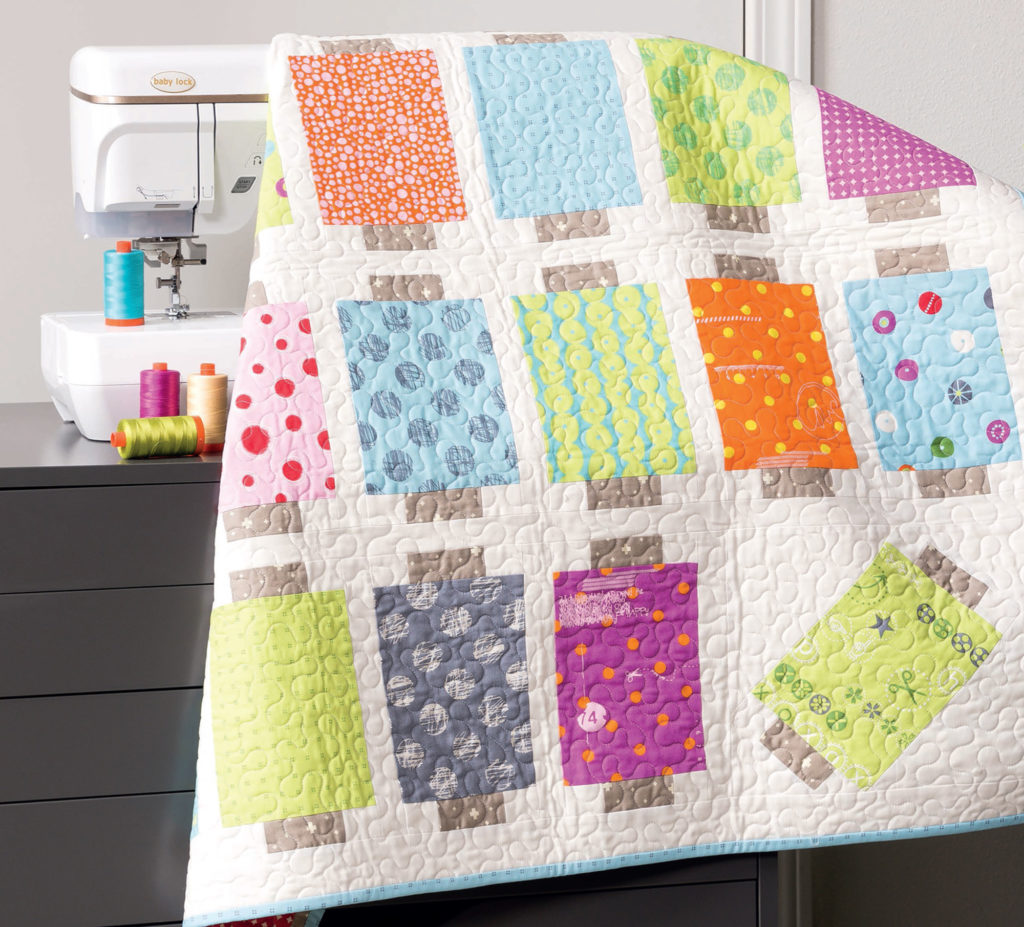 Modern Spools is my take on a traditional spools quilt, updated to look like the spools of thread readily available her win Australia.   Perfect for fun prints you don't want to chop in to too much!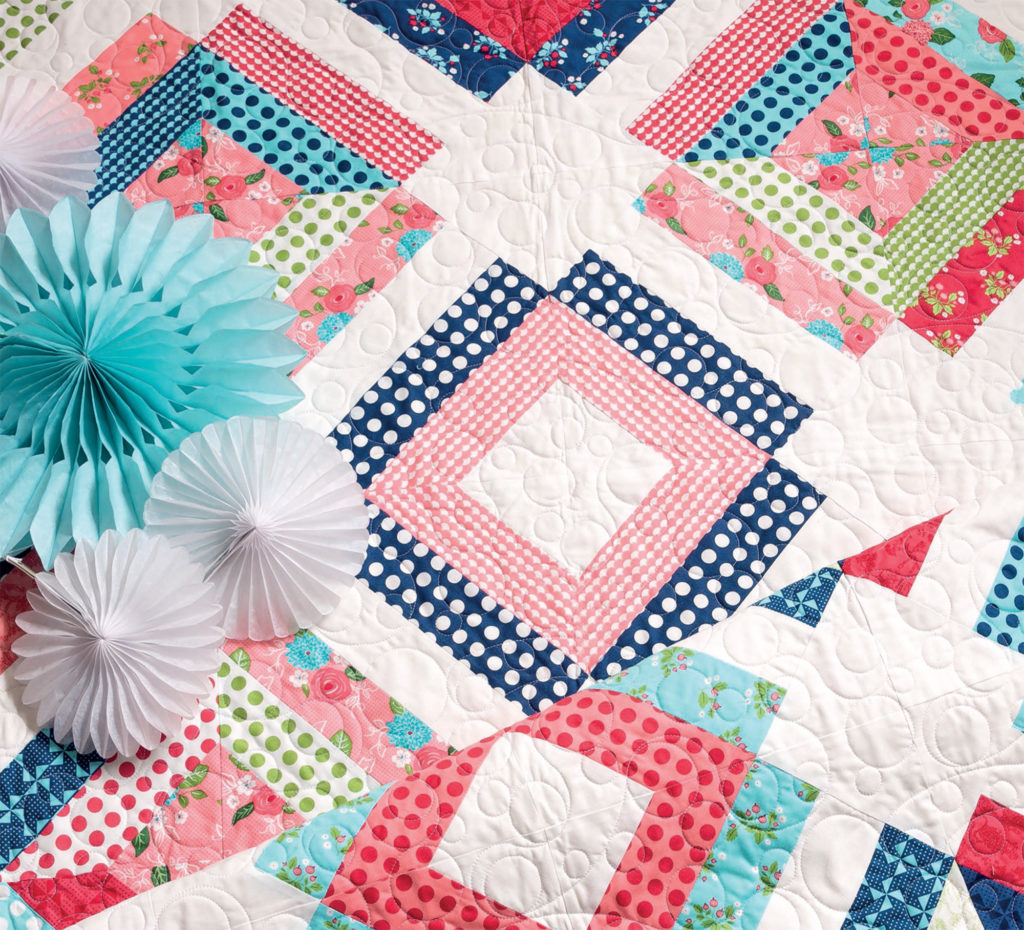 Origami Squares looks tricky but trust me it's really not.   For the secret on how to make this one you'll have to grab a copy of the book, you won't believe how simple it is!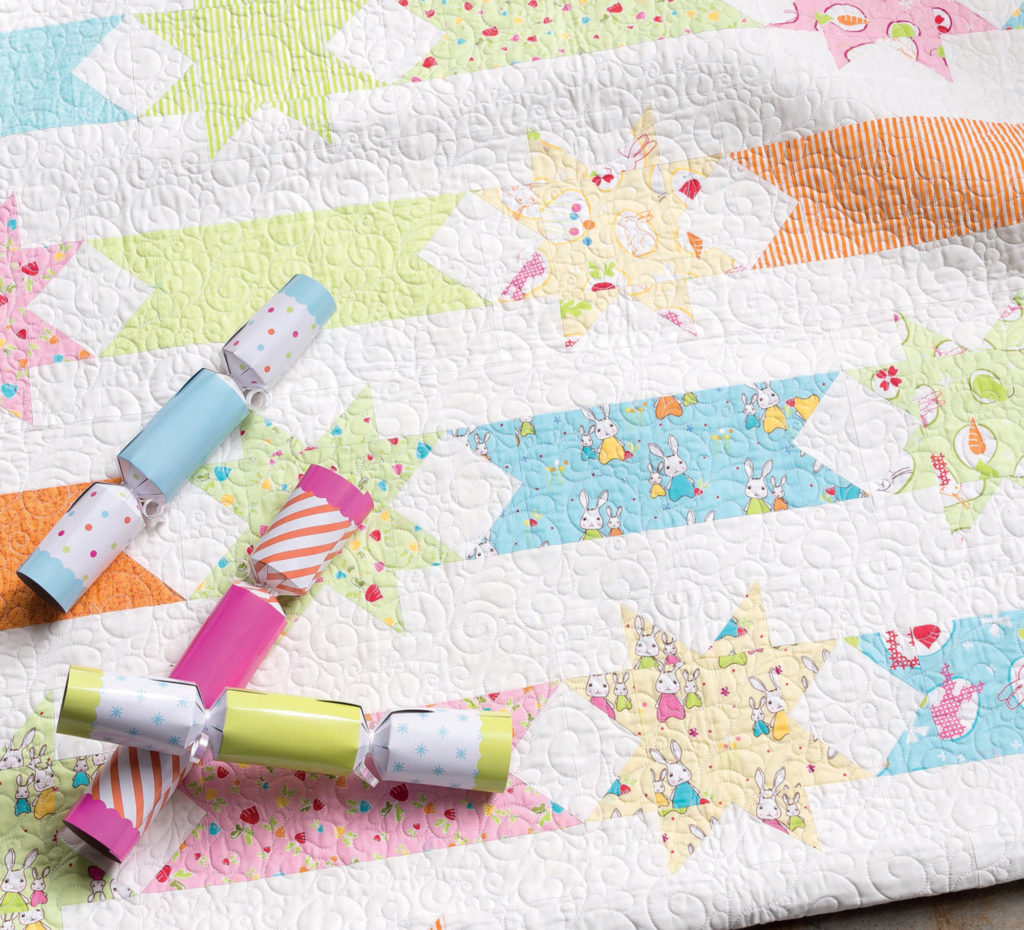 Last but not least for this week is the Confetti quilt.   I love making quilts for little children and this one is just perfect.  Sweet without being too babyish and a great way to showcase cute fabric.   I have another Confetti cut and ready to sew when I get back from Market for my niece's first baby.
I'll share some more quilts from my book A Piece of Cake: Sweet & Simple Quilts from Layer Cake Squares in a couple of weeks.   I can't wait to show you more!   In the meantime… you can preorder your own copy from Amazon now if you'd like one.
Have a great week,