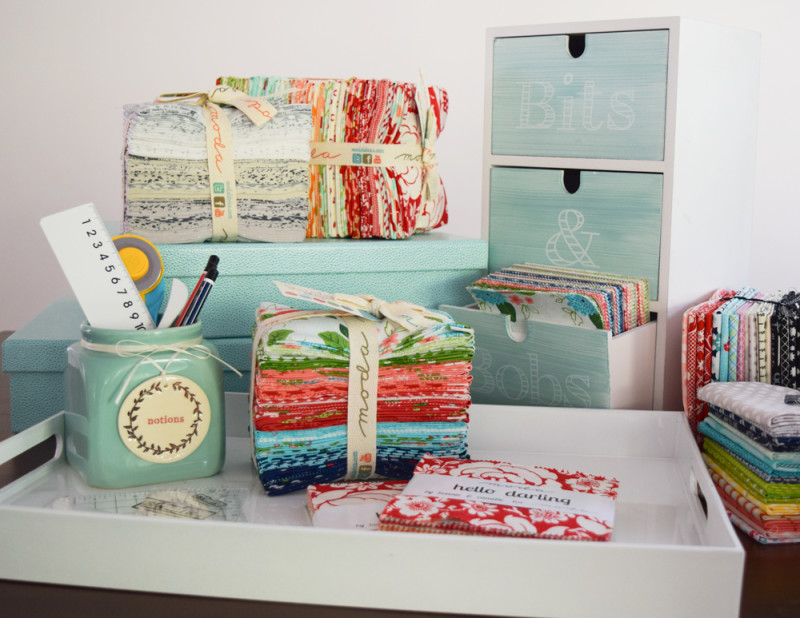 Some time this century I am going to have a dedicated sewing room.   I say this century because life has a crazy way of getting in the way of the best laid plans and our original timeline has been delayed a bit.     I'm definitely not complaining though.    The delay means that I've been able to find some time to shop around for some great sewing room accessories, and the best part is that most of them were complete bargains!
I like things to be fairly neat and tidy so when I saw these cute Martha Stewart Storage Boxes at Officeworks recently I bought a couple…. then I went back and brought some more!   They're a great size, not too big or too small and are perfect for my wool felt supplies, zippers, template plastic and a whole bunch of other things.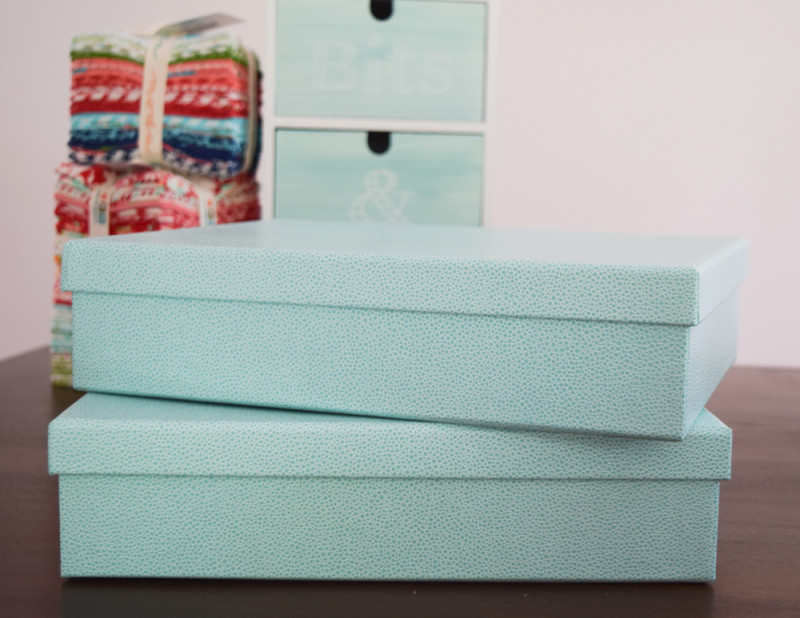 Another purchase I made a while ago was this little notions tag from Paper Boat Press.   These guys are only just up the road from me but it took seeing something on Instagram to find out about them.    I popped the tag on a little jar I found at Woolworths of all places and voila, I can always find my rotary cutter, pencils, HST line drawing ruler and hera marker.   And of course, it looks cute too!
OK so this one is a total just because its cute buy and definitely can't be called a bargain, that being said the $120 price tag isn't too bad.  I first saw this Yard Stick Stool while driving  up the middle of NSW.  In a little town called West Wyalong there is a beautifully renovated pub and they had one of these stool sitting beside a lounge chair so customers could pop their drinks on it.     I fell in love with it straight away and had to have one.  A slight detour via Tamworth to 1825 Interiors and I was sorted.    It's pretty darn adorable don't you think???   (If you're in the vicinity of West Wyalong you should definitely visit the pub, great food, great service and well worth a visit just to see the beautiful restoration work the owners have done).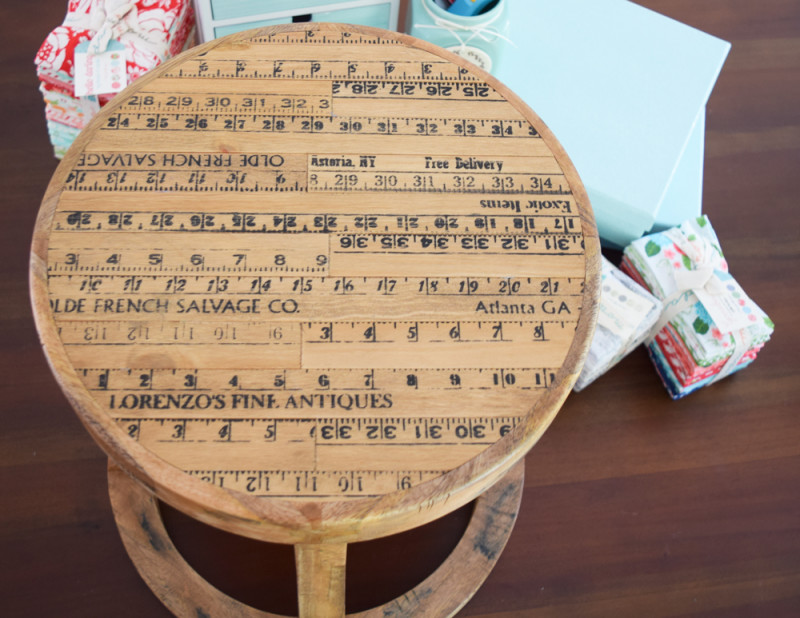 And then, just this morning, I popped down the road to grab some USB sticks (I know life is exciting around here!) and found these great sewing accessories at Kmart.   Kmart isn't usually on my list for sewing supplies or decorating but they've definitely changed the way they do things in recent times and I like it.    Just $20 got me both this white tray which will be perfect for stacking cut fabric and transporting it to my sewing space, and the Bits & Bobs drawer unit which will be great to hold smaller items.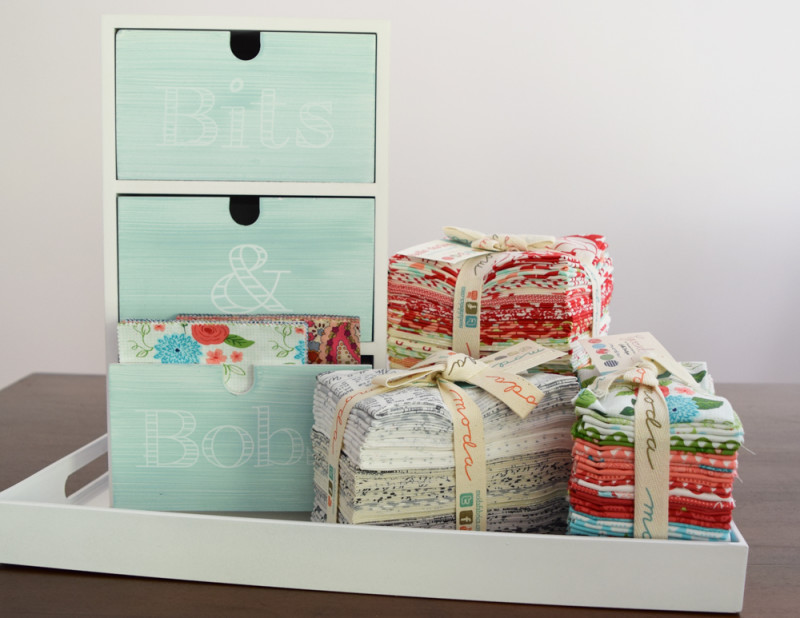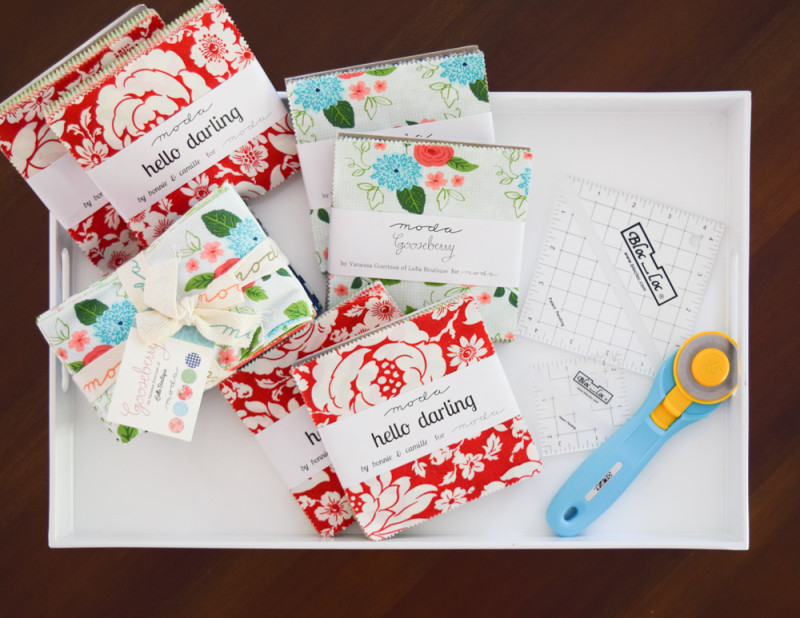 If you've found great places to buy accessories for your sewing or craft room I'd love to hear about them.
Until next time (hopefully with some sewing from these gorgeous new bundles I've got recently),