The Castle Pillow is the new FREE quilt pattern in the Sew Solid series by the Fat Quarter Shop.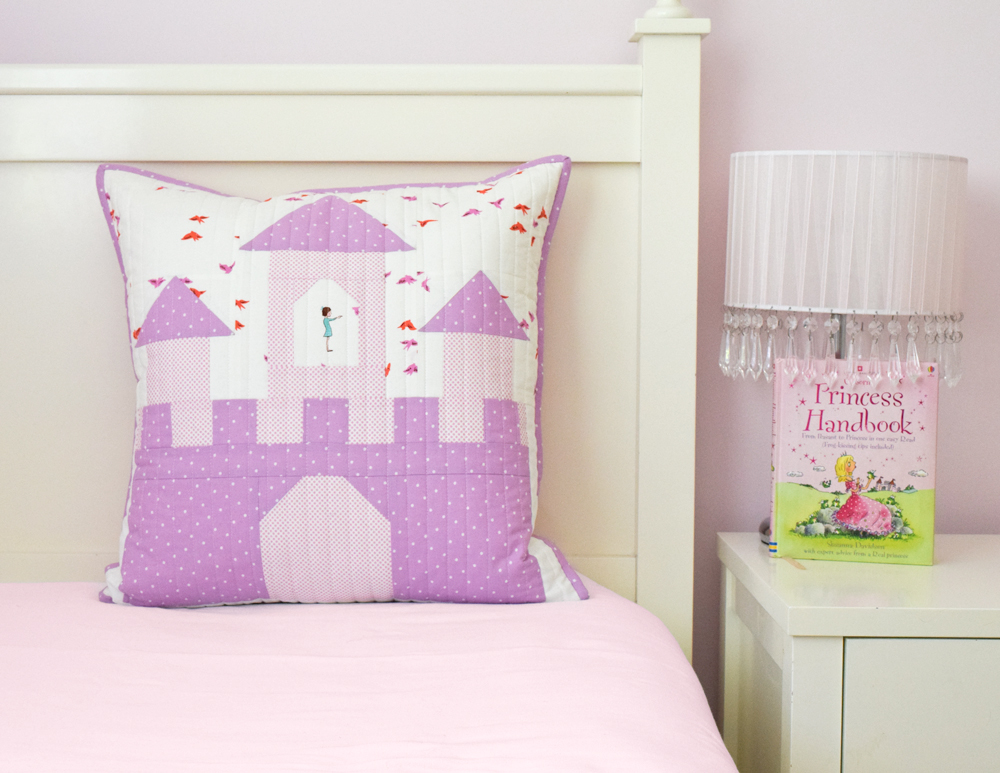 And honestly, isn't it just the cutest cushion ever!    I have to admit I've got a bit of a thing for anything Princessy, not that I go around wearing crowns or tiara's (well not everyday anyway!).  I just can't resist anything remotely Princess themed for little people and this cushion was no exception.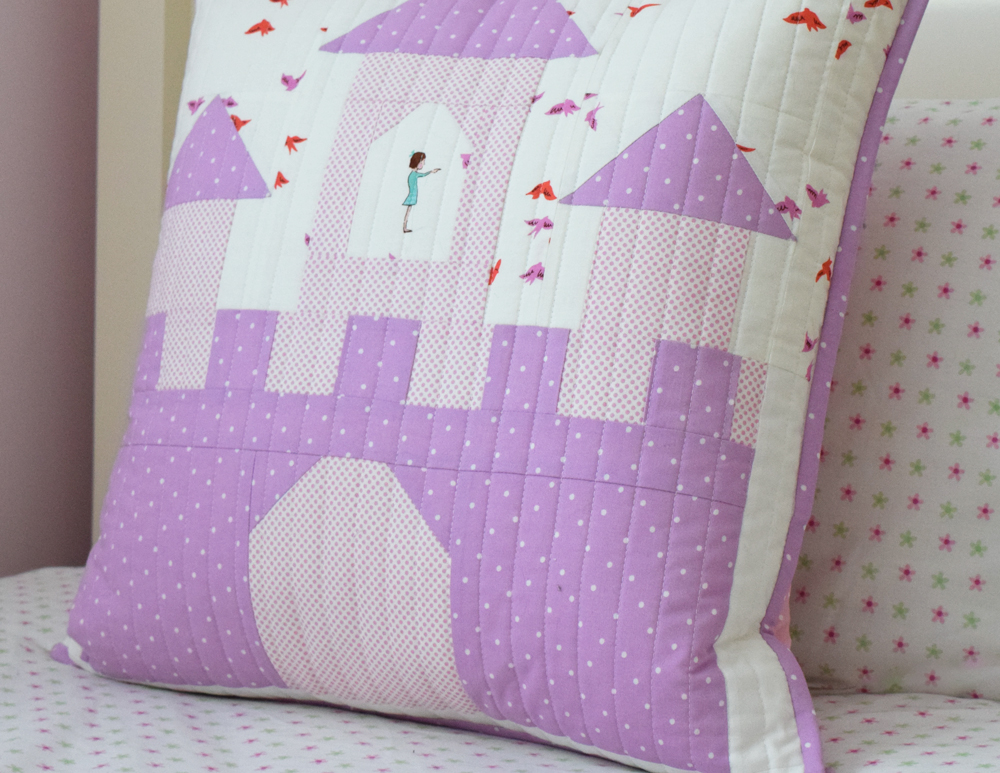 Rather than using solids I opted to sew this version with small polka dot prints.   The bird print from Wee Wander was a last minute decision I'm really happy with!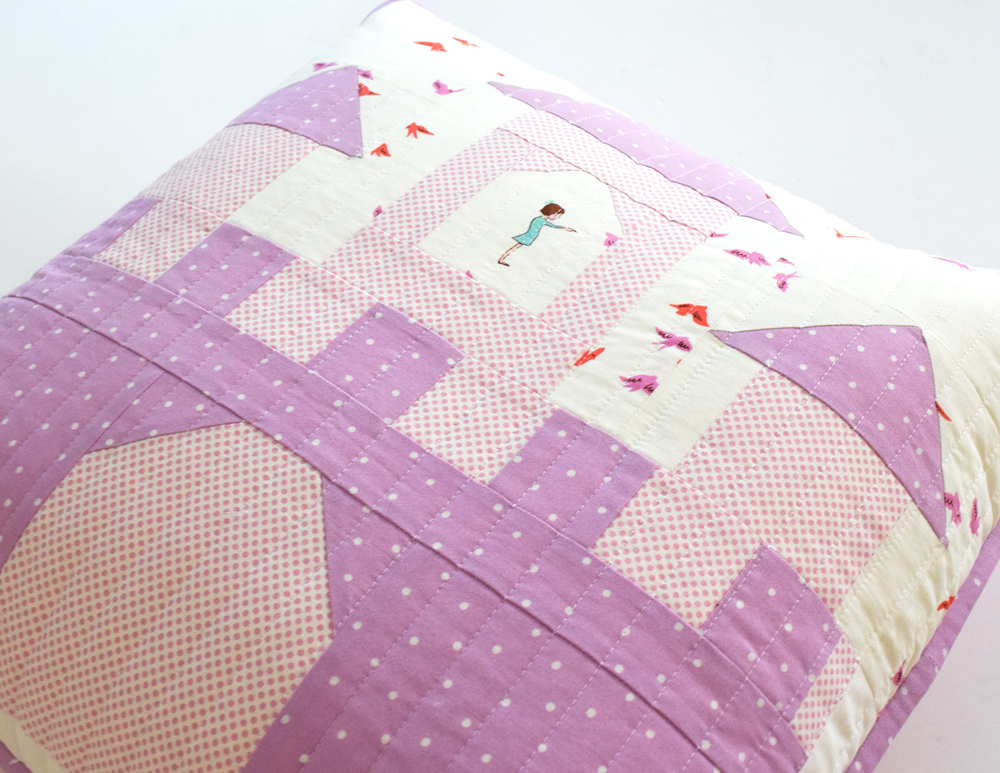 The pattern from The Fat Quarter Shop is super simple to follow.  There are diagrams for each step and a video tutorial to watch as well.  I had my 20″ x 20″ cushion top done in one evening and then quilted it with straight lines 3/4″ apart before adding the back and binding the next day.     For more details just follow the links below…
Video Tutorial:  http://www.youtube.com/watch?v=kJmc5M3nhuw
Pillow Kits are available from the Fat Quarter Shop fit for a Queen or King:
Queen –  http://www.fatquartershop.com/queen-castle-pillow-kit
King –  http://www.fatquartershop.com/king-castle-pillow-kit
And don't forget to stop by and see the Castle cushions created by these other talented quilters:
Jenn of Mommy Sew
Alison of Little Bunny Quilts
Lisa of Sweet Little Pretties
Taunja of Carried Away Quilting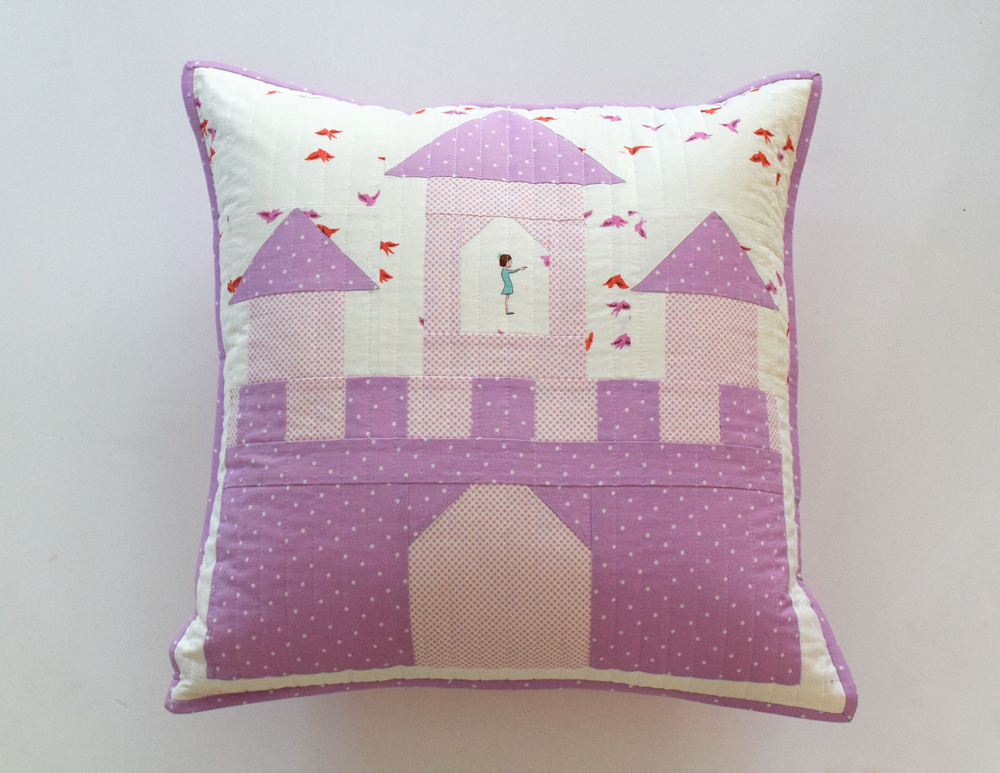 Now, I did say giveaway didn't I!!!   The Fat Quarter Shop has very kindly provided a Gift Certificate for $25.00 for one lucky reader.   All you need to do is leave a comment letting me know which one of the Fat Quarter Shops pillow kits you'd choose, the Queen or King version?   I'll randomly select a winner next week.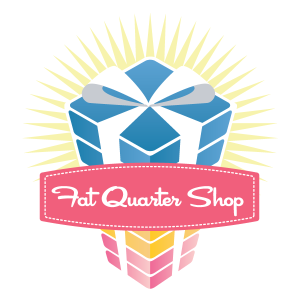 Good luck!
Thank you for all of your entries for the $25.00 Gift Certificate from
The Fat Quarter Shop
Entries have now closed
The winner was