Have you heard about the Project 48 Quilt?   It's an epic year long sampler being run by Crystal from Raspberry Spool and Linden from Vine Lines Quilting.   Over the coming year four 9″ blocks will be revealed via the Project 48 Quilt website each month.   You can sign up to receive email updates on the website so you won't miss a thing.  There are some awesome people joining in so trust me, head over now and sign up, you won't want to miss a thing!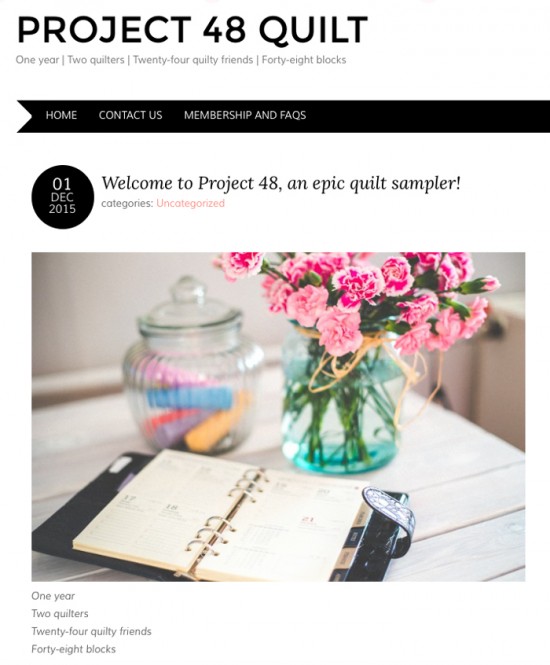 Today I'm lucky enough to be one of the quilty friends (guest bloggers) for Project 48 and right now on their website you'll find a tutorial from me for an updated Split Nine Patch that will work for standard size quilt blocks (6", 9", 12", etc) without having to cut crazy 1/16th pieces.    My re-engineering of this block also means that you end up with a more even and symmetrical look than a traditional Split Nine Patch since the split bits are exactly one half or one quarter of the feature squares.   Cool huh!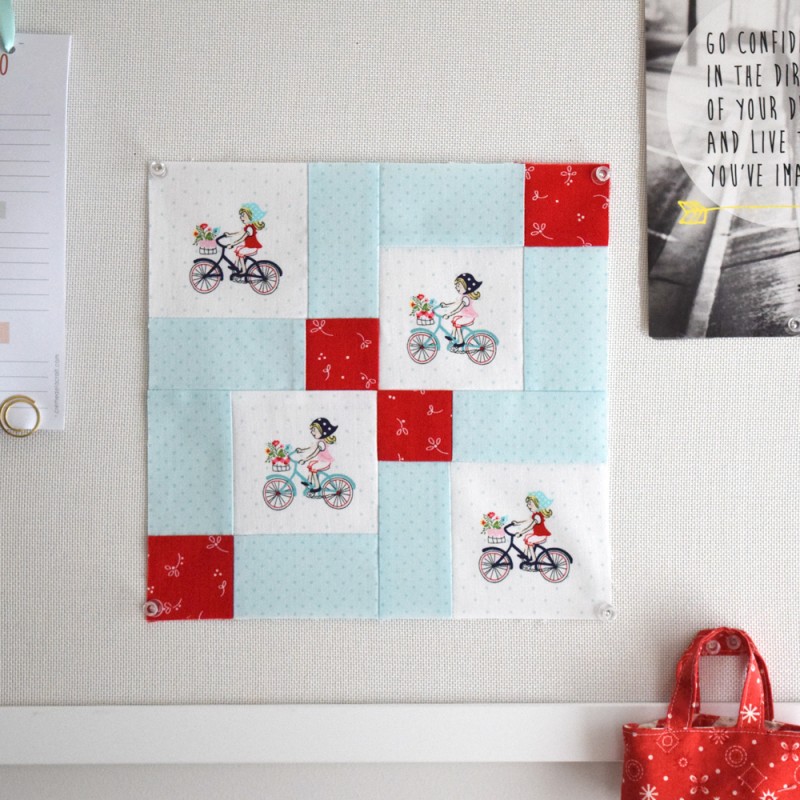 I'm really looking forward to putting this new block to use in a quilt but for now I've got some pictures of a little quilt I made recently to share with you.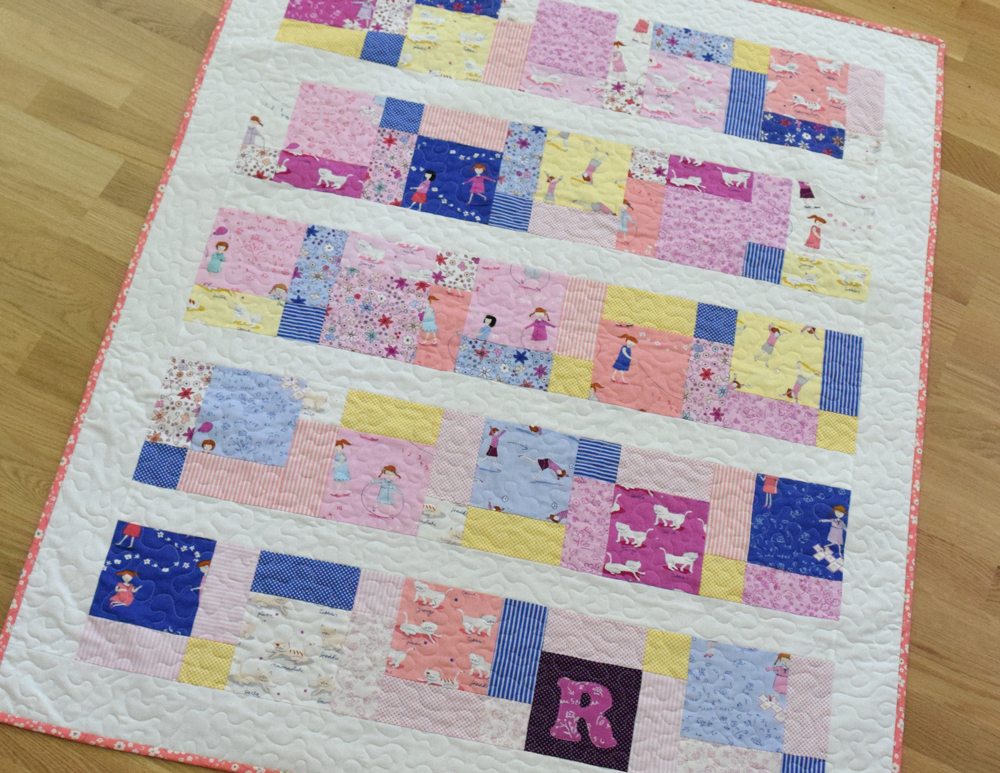 I had a couple of charm packs of Hello Petal by Aneela Hoey I'd been hoarding for a while and definitely didn't want to cut it up any more than necessary so this really simple block was just perfect and, I think, made for a super cute quilt for a super cute baby girl.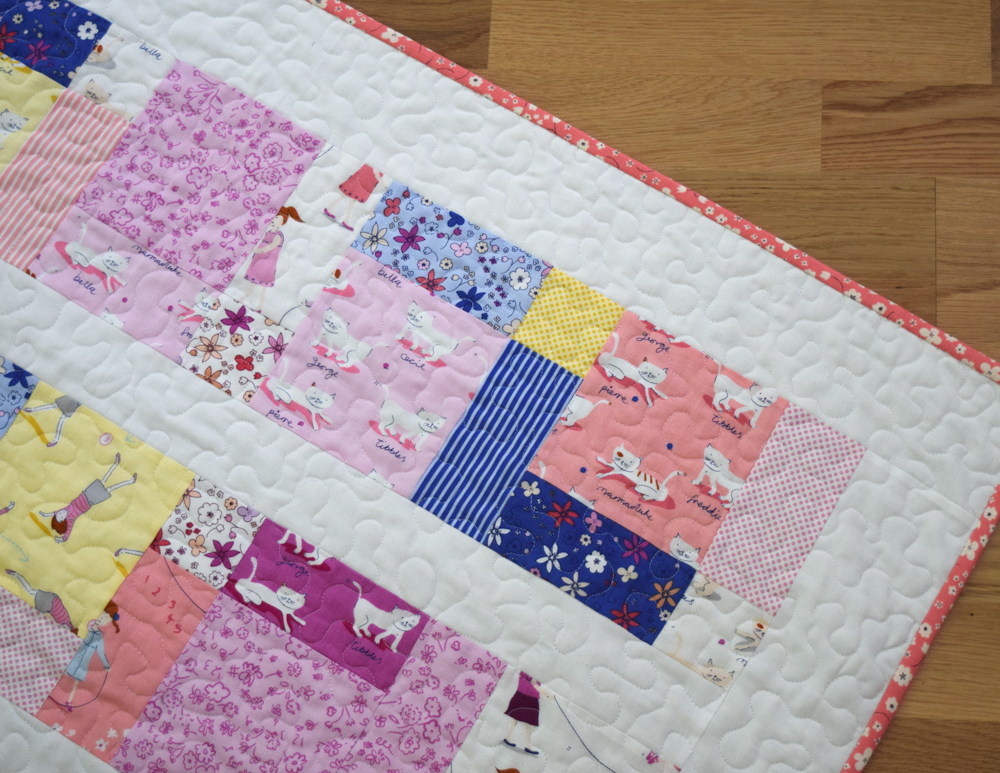 Traditionally made Split Nine Patch blocks were set into rows and then separated by white sashing.   To personalise it for sweet little Remi I added a "R" with some Heat & Bond and roughly stitched around it.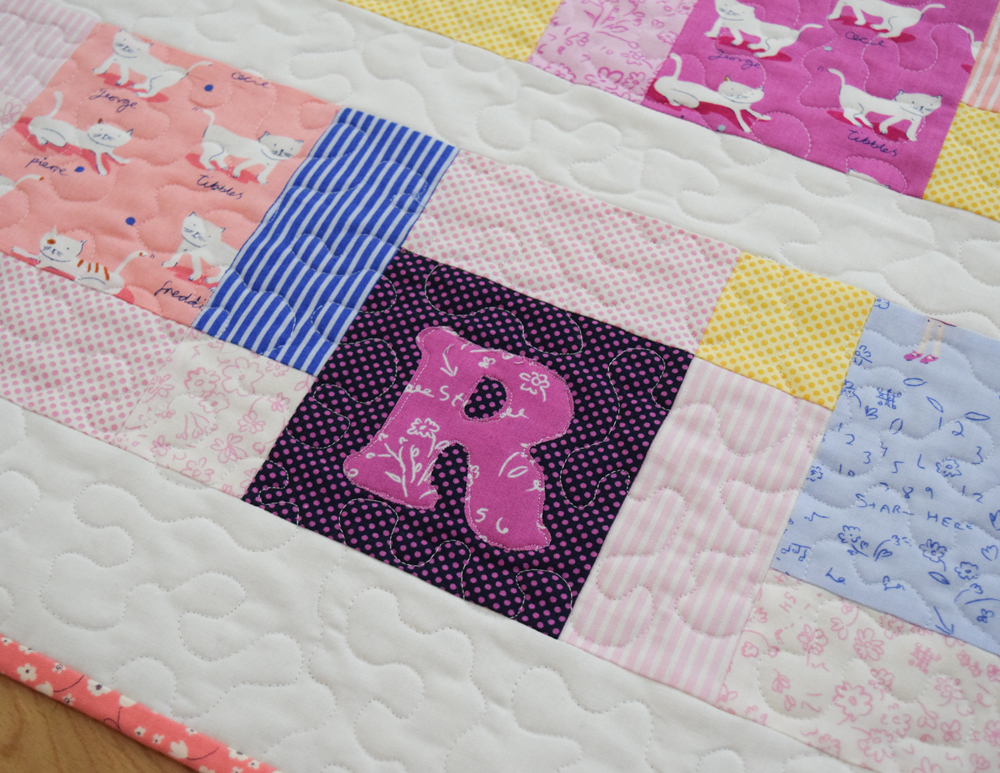 And quilted it with a simple stipple.   It was backed with these cute puppies from the Serbert Pips line because Remi has a dog called Pontius that looks nothing like this but… he's a dog so I figure she'll be a dog loving kinda kid.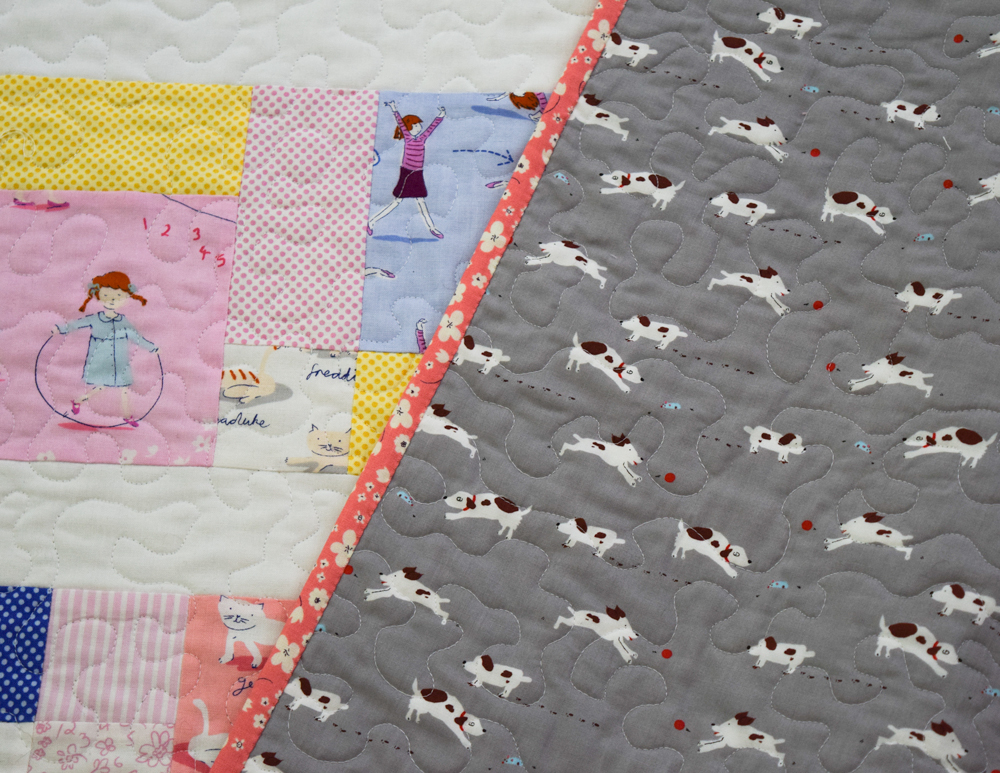 Just the other day Remi's Mummy sent a photo of Remi having a lovely time on the quilt.  I have to admit this type of quilt photo will always be my favourite!   There's nothing better than seeing a quilt used and loved.   And just quietly that Remi is seriously adorable isn't she!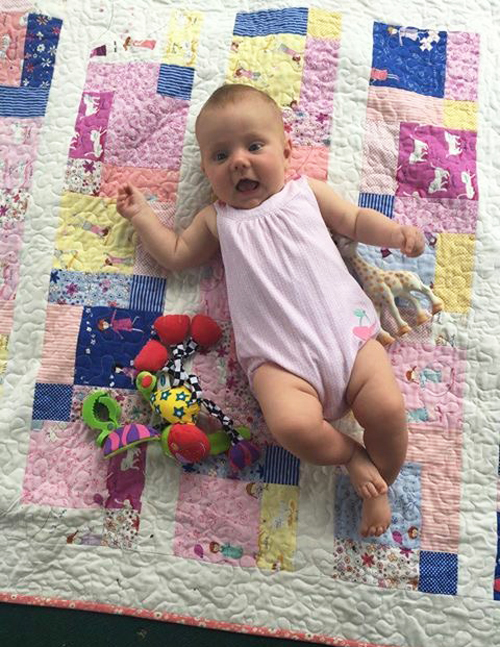 Happy quilting,