I have a couple of new patterns to share with you today.   Both are available in my e-store and Payhip as instant download PDF's.  Paper patterns are also available from my e-store and will ship late next week.
The first pattern is the Love Letter Mini quilt.  Its quick, simple and fun to make and, is perfect as a gift for a friend or yourself.     This version  was made using my friend Amy Sinibaldi's fabric line, Paperie, isn't just the prettiest fabric!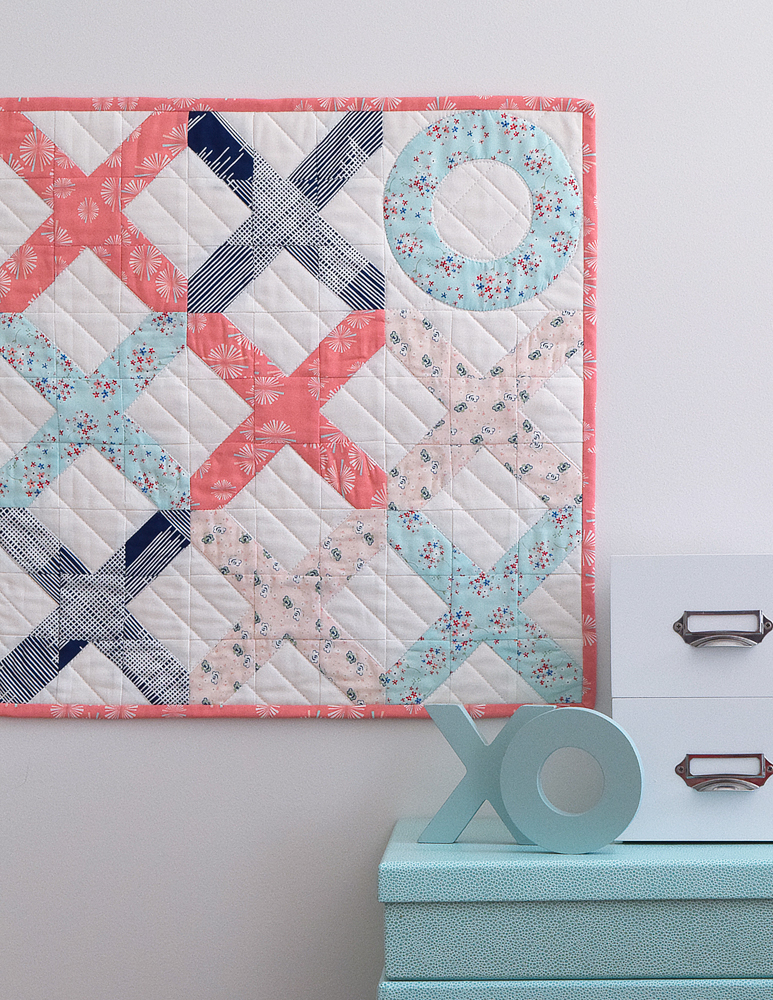 The pattern includes an option to help you turn the mini into a cute throw pillow just in case mini's aren't your thing!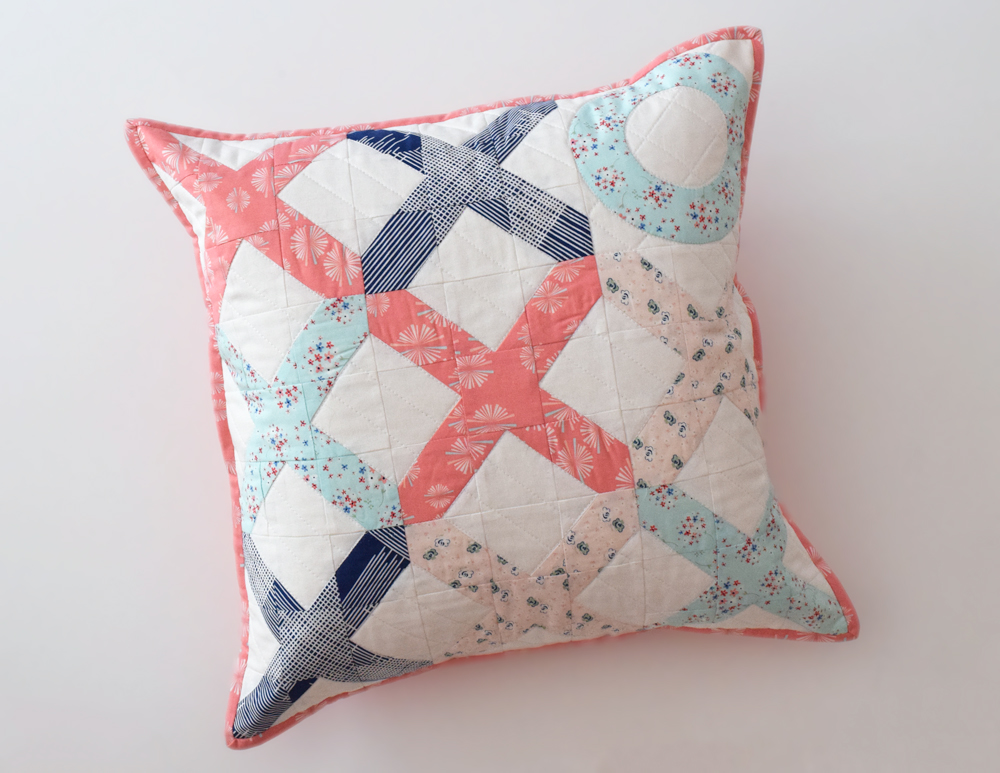 And because I loved making the first one so much I made another version with fabric I had in my scrap bins.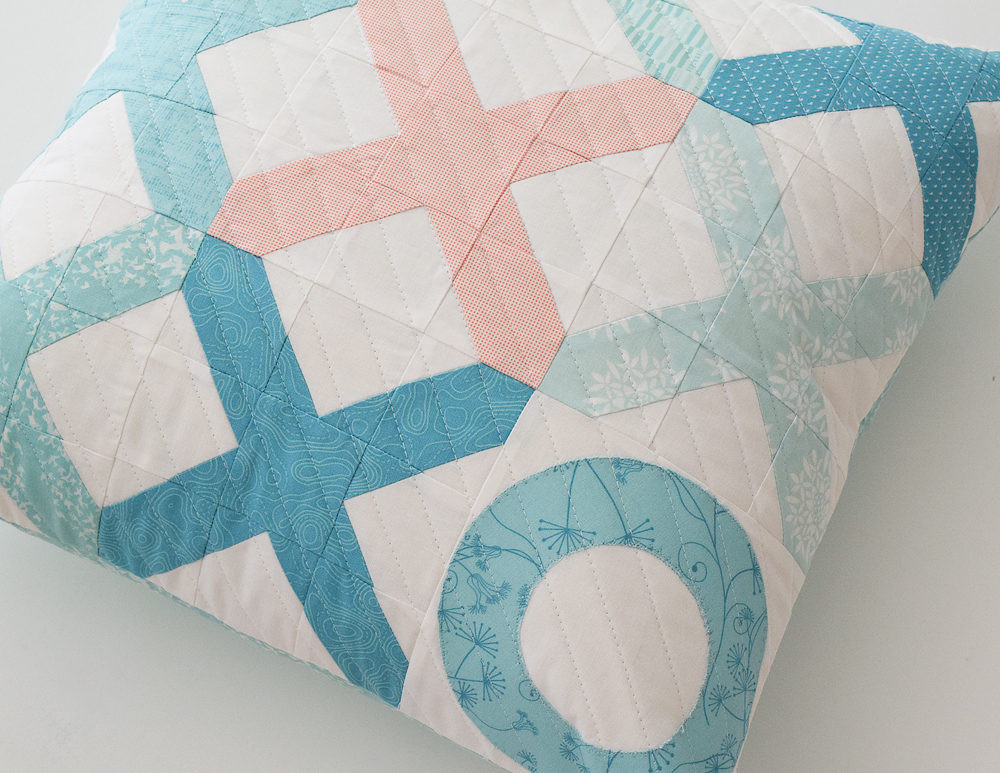 Love Letter Mini & Pillow Pattern $6.00
Finished Size: 18″ x 18″
Materials Needed for the quilt top: nine 10″ squares for the blocks and 1/4 yard for the background.  Full details on the materials you'll need to complete the mini or pillow can be found by clicking on the here.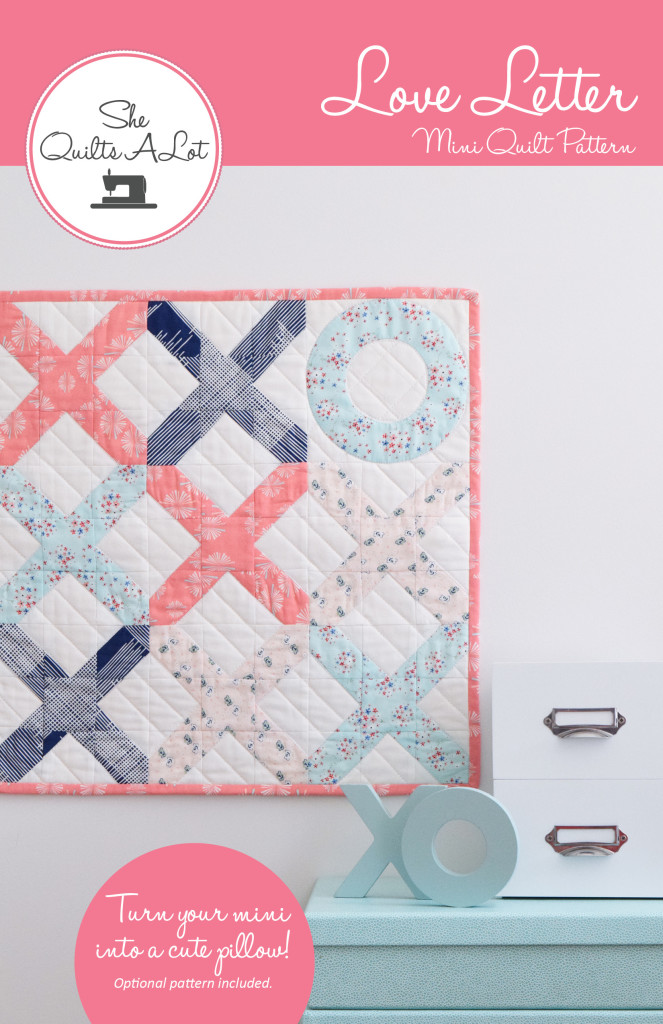 The second new pattern is Raspberry Royal.   This quilt has been hanging around here since I made it last year waiting for the right time to release it.  February being the month of love seemed like a good idea for for a raspberry and pink coloured quilt!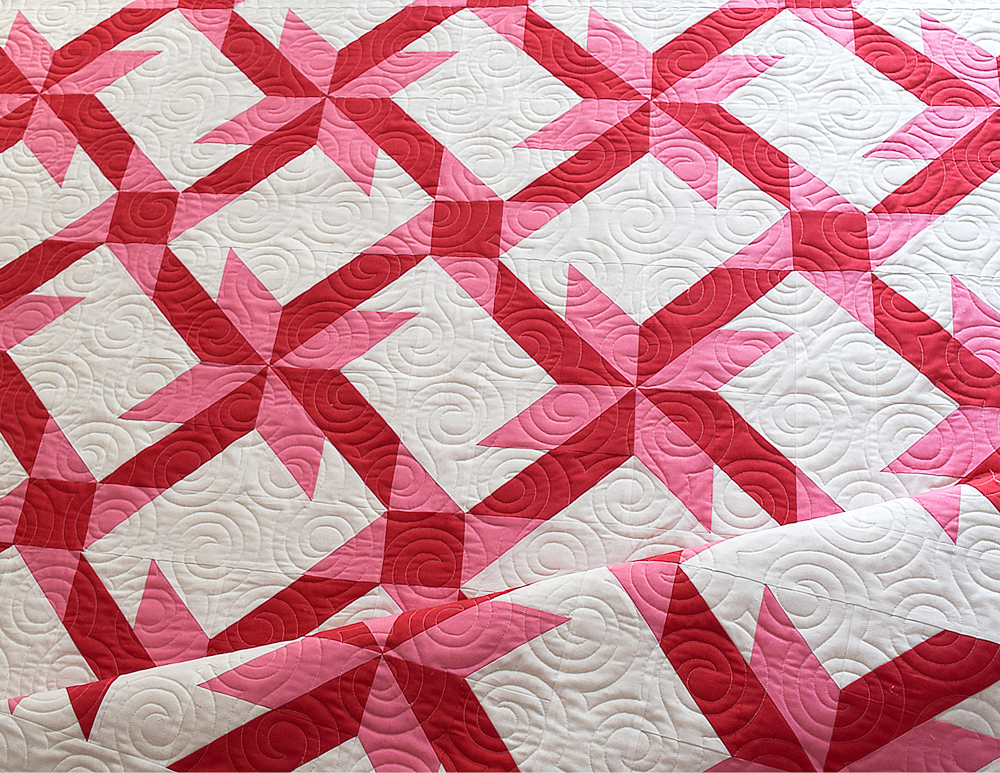 The pattern includes easy to follow directions with lots of diagrams and is suitable for everyone, including beginner quilters.   The block and sashing are made using one technique that's a cinch to sew and comes together very quickly.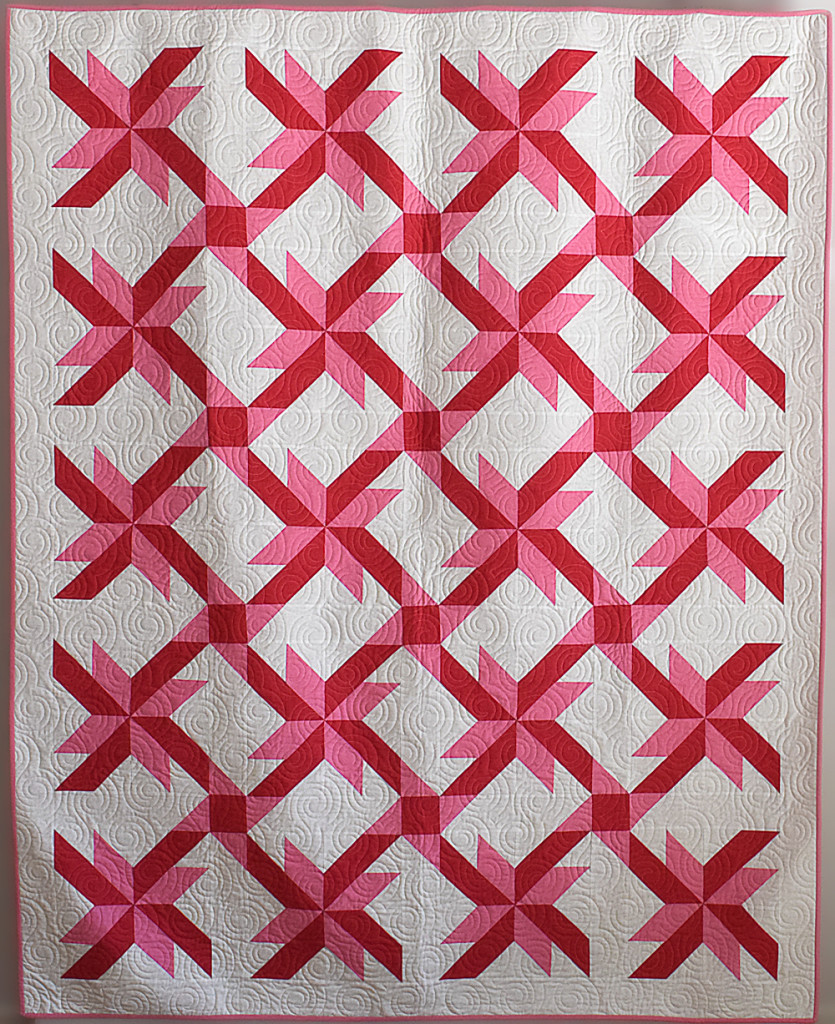 This quilt is perfect for solids but would look just as good in your favourite prints.   While the one I made is pretty girly with all that pink, it also looks great in a more a blue colour way.  This digital drawing uses Moda Bella Solids Royal (9900-14) and Bermuda (9900-269).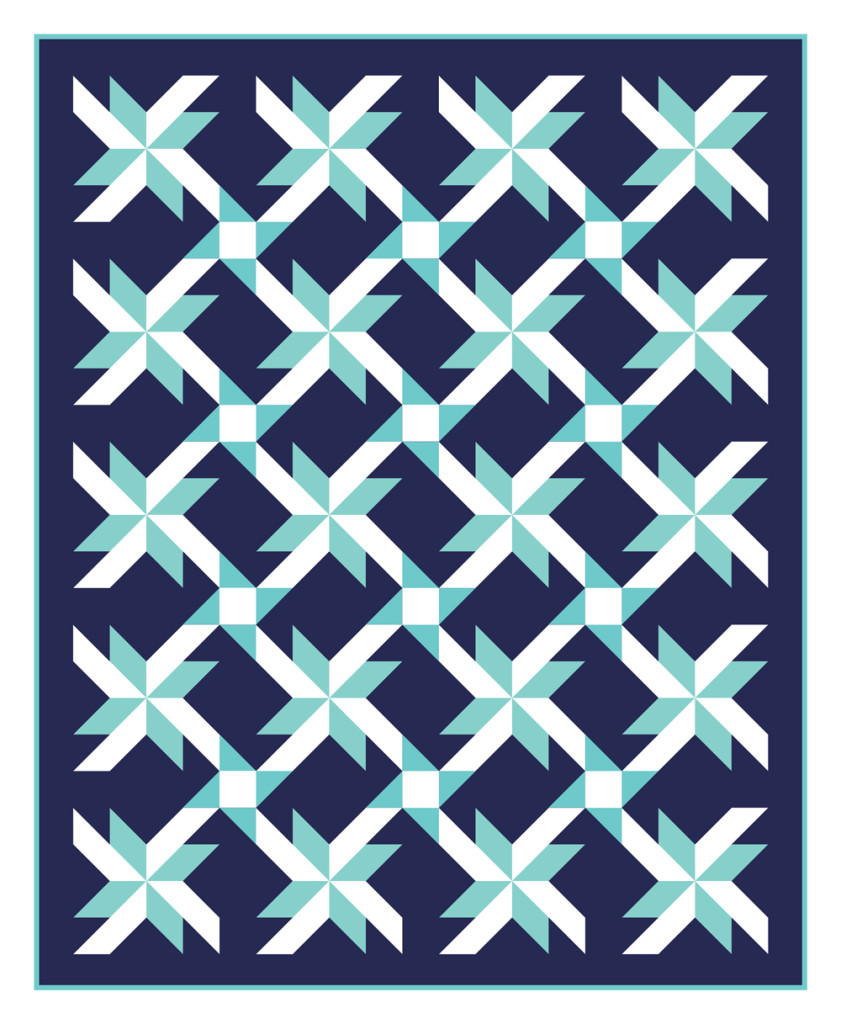 The pattern also includes an alternate layout & directions for a baby size version.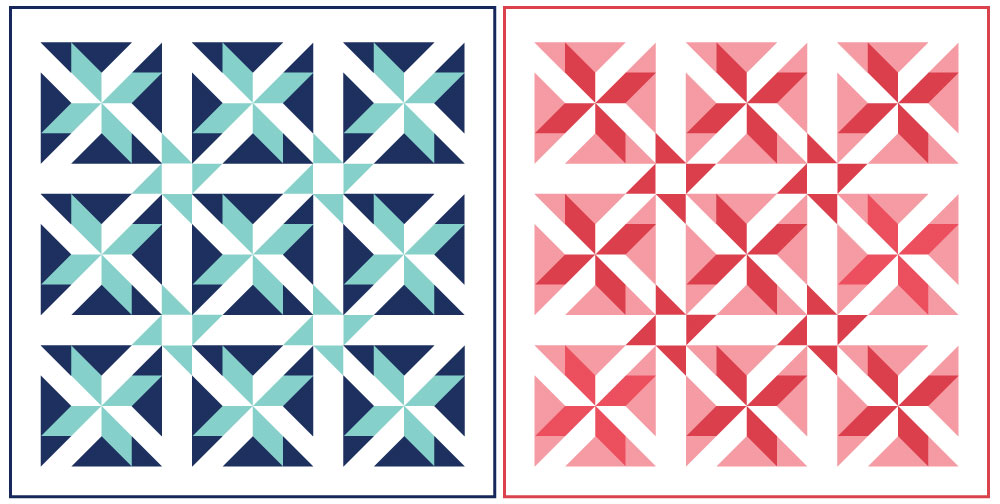 Raspberry Royal Quilt Pattern $9.00
Lap Size: 63″ x 78″
Baby Size: 48″ x 48″
Full details on materials needed can be found by clicking on the here.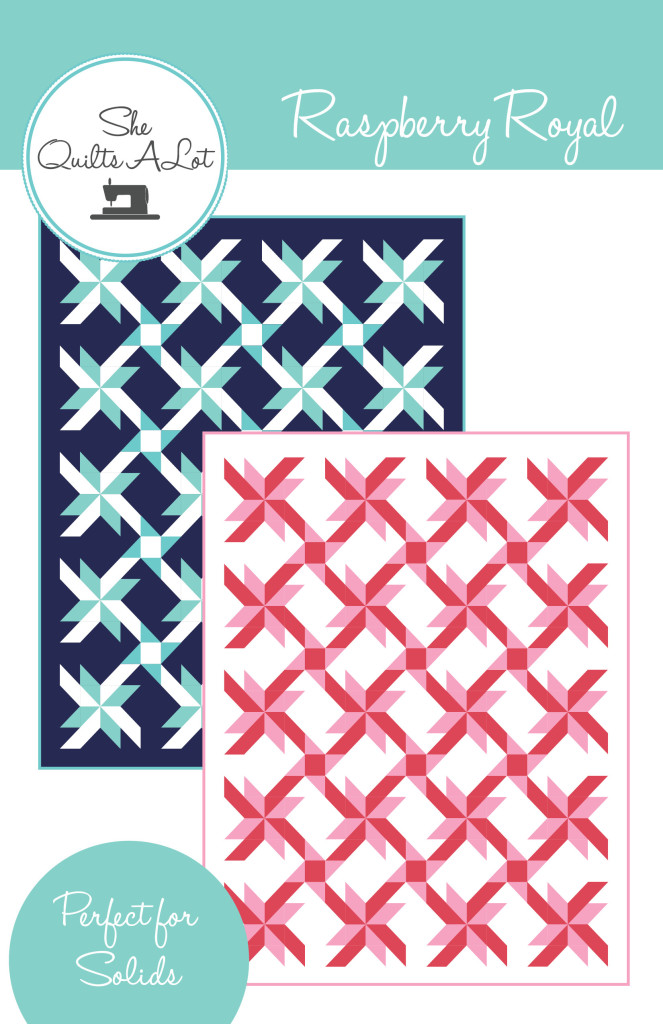 Just a quick little note for any quilt shop owners interesting in purchasing either of these patterns.   In the USA, wholesale patterns are available through Moda/United Notions.  In Australia, Europe and the rest of the world please email me direct for wholesale orders.
Happy sewing!