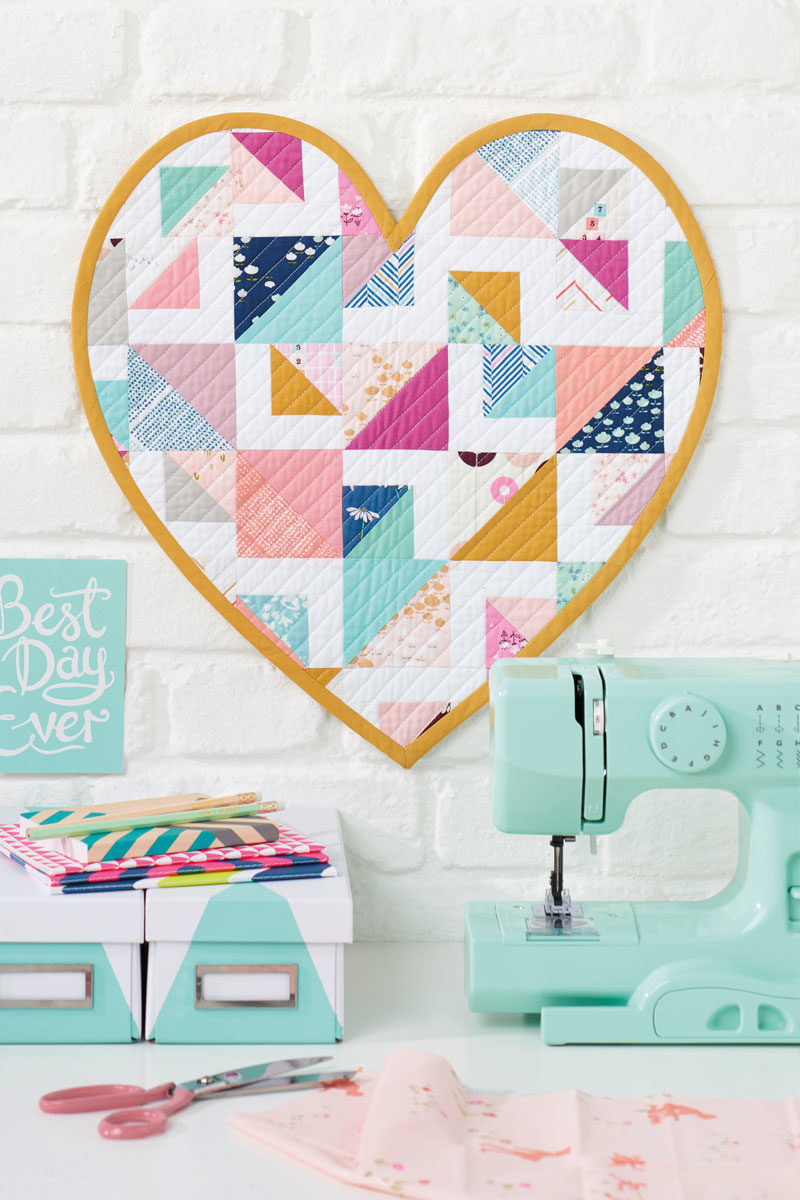 Happy Valentine's Day!   I thought I'd wait until today to share a fun project that I have featured in Love Patchwork & Quilting magazine Issue #44  with you all and, as luck would have it, my heart mini and a copy of the magazine arrived at my house just today.
I made this Heart shaped mini for Amy Sinibaldi's Quilt Market booth last year and know that a few of you were wanting to know when a pattern would be available.   Good news….  You can pick a copy of the magazine up at your local newsstand or, if you can't wait, you can head over to Google Play or the App Store to download a copy now!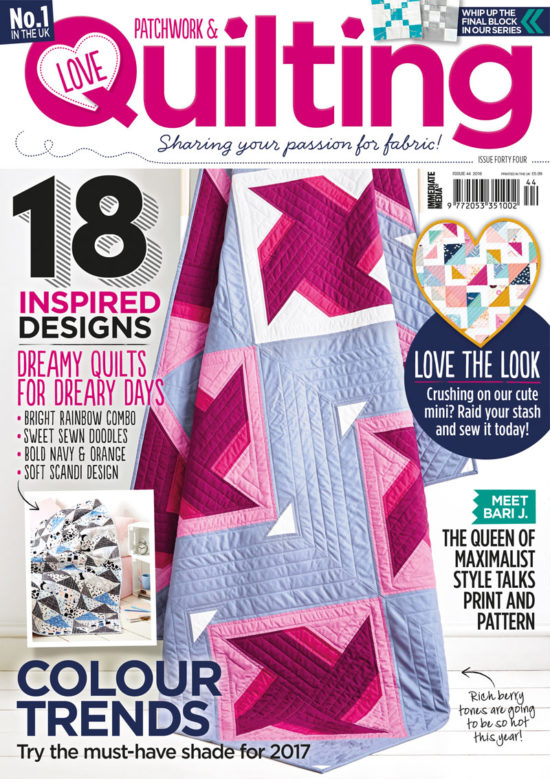 When I first came up with the idea for this mini I honestly thought I had bitten off more than I could chew.  Those curved edges look a bit tricky but they really are quite simple and, if you follow the step by step photos for the deep point at the top of the heart, you'll find it a breeze to make.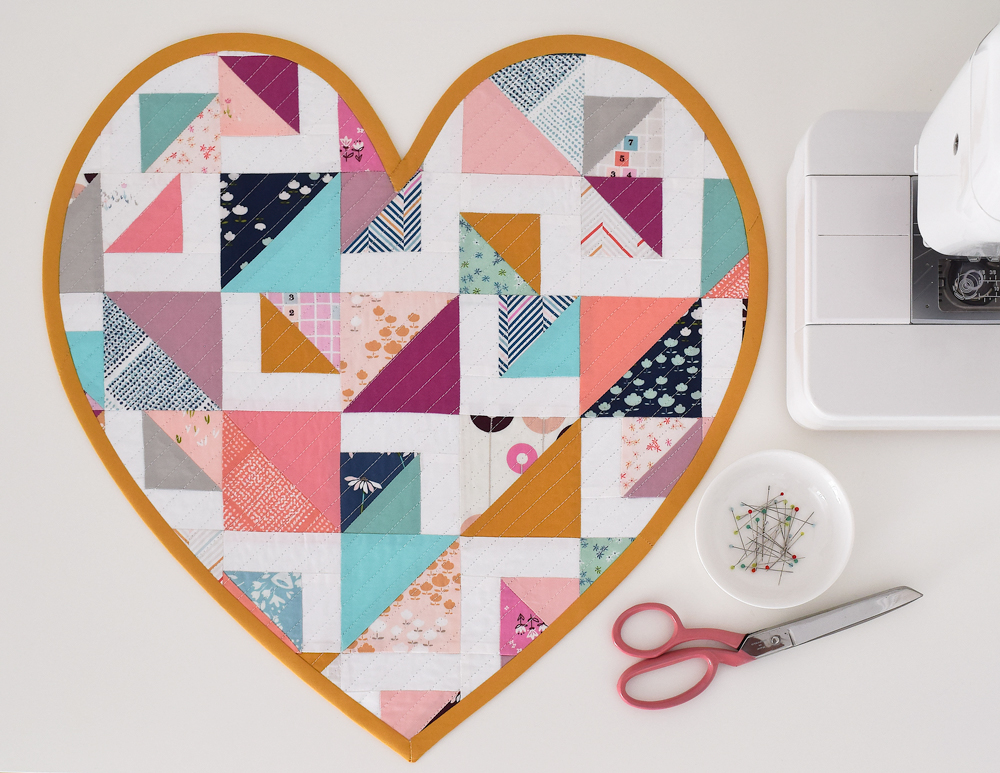 Love Patchwork is my favourite quilting magazine and they are so much fun to work with  Each month when the magazine comes out I know it will be jam packed with the best projects, a tonne of information and plenty of inspiration.   Issue #44 is no exception but it could well become a favourite considering that my good friend Kirsty from Bonjour Quilts also has a project featured!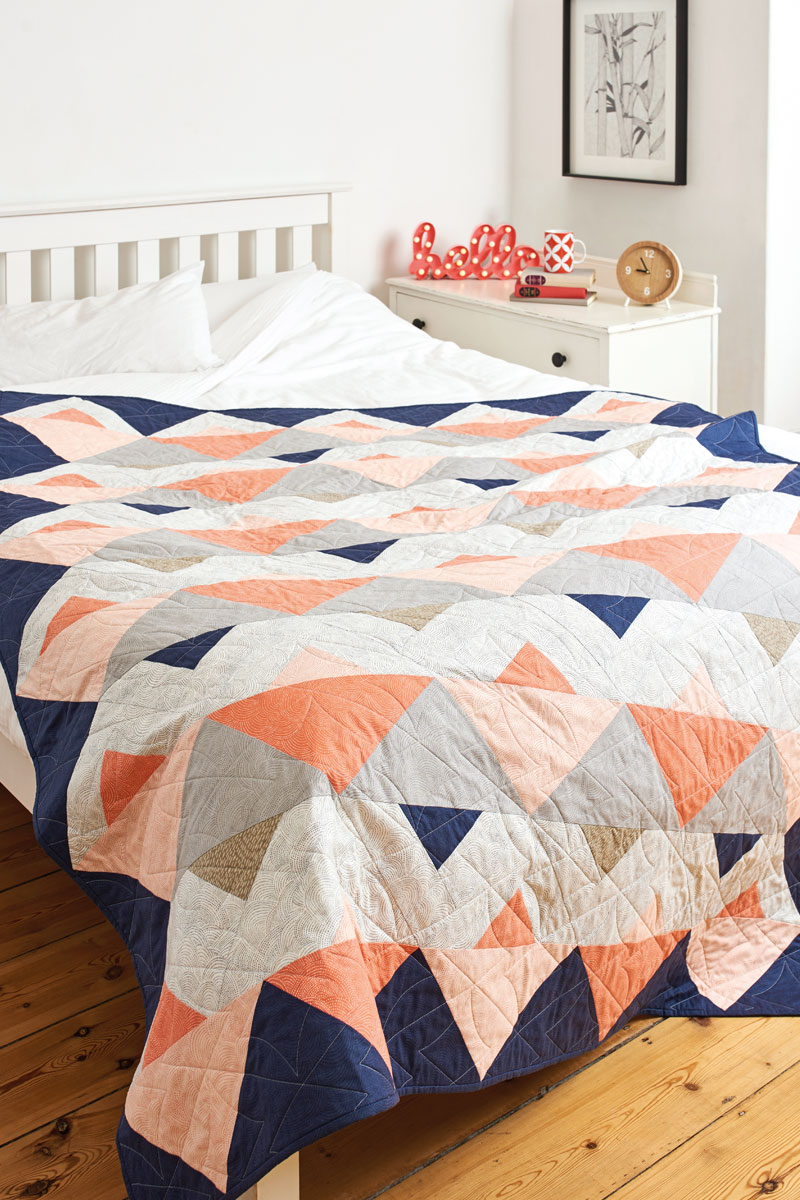 Isn't it great.   Kirsty's 'Triangle Twist' project is right after mine.   I think she should send it to me since I love it so much!   Such a great colour palette and such a gorgeous quilt!
I hope you all have a lovely Valentine's Day!