Back in September I posted a free tutorial for this Beach Boxes Mini Quilt as part of the Marti Michell Quiltmania series Angie from Gnome Angel was running.    I'm super excited to let you all know that yesterday the linky opened and Angie announced the awesome prizes up for grabs for anyone who joined in by sewing a mini!    Don't worry if you haven't quite finished your mini though, you've still got two weeks to enter so there is plenty of time to join in the fun.
There are 13 mini quilts to choose from with varying degrees of skill required for each. The thing they all have in common is that they use Marti Michell Templates and, if you ask me, they will all make awesome Christmas gifts for someone on your list this year!   All you need to do is choose one (or more if you like!) and get sewing.     Here's a recap of the 13 designs you have to choose from…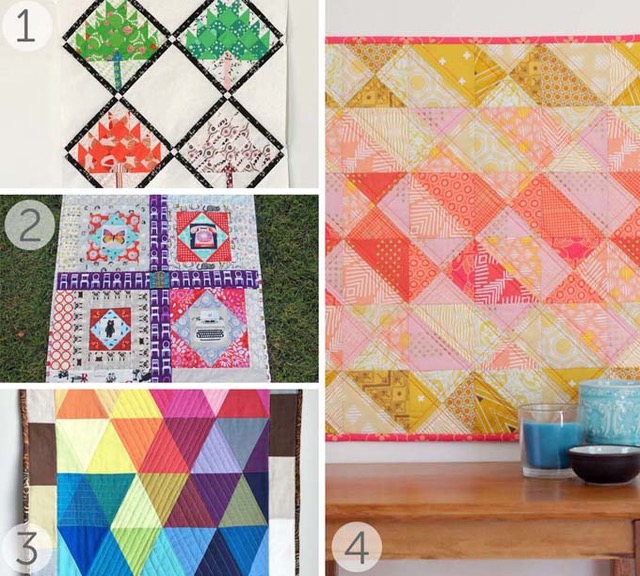 There are some great prizes on offer from Marti Michell, Simply Solids and Make Modern magazine so it's definitely worth entering.   Once you have your mini quilt made just head over to Angie's blog post (click here) and submit a photo of your finished mini quilt made via one of the 13 tutorials on the linky.   Alternatively you can submit your photo to the specific album in the Farmer's Wife 1930's Sampler Quilt Facebook Group or you can post it on Instagram with the hashtag #MartiMichellMiniQuiltmania and tag  (@gnomeangel) and Marti Michell (@MartiMichell) in the photo. So many ways to enter there should be no excuse for you not to be in the running!
Entries will be open from Wednesday 30 November 2016 @ 7:30am AEST (Sydney Time) and close Wednesday 14 December 2016 @ Midnight AEST and the winners will be announced on Angie's blog.
Good luck and happy sewing!