Welcome to my stop on the Lovely Little Patchwork Blog Tour.   Kerry Horsley's book is just delightful and there are 18 fun projects ready to sew through the seasons.   It's nearly Halloween so I thought I'd showcase one of the Autumn projects with some Halloween inspired sewing of the Patchwork Pumpkin & Maple Leaf Placemat.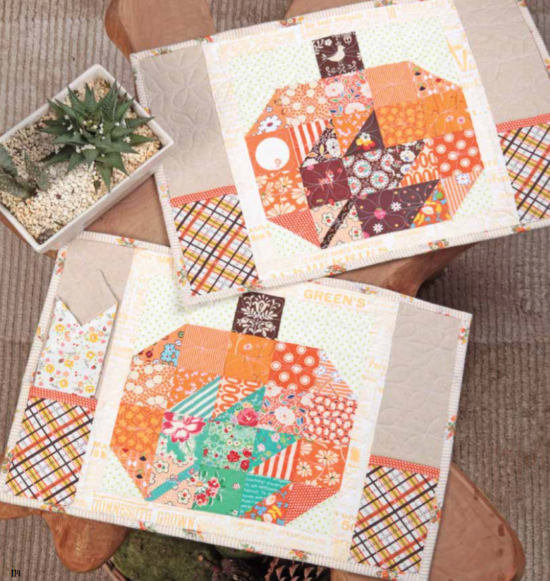 One of the things I love about sewing is being able to put my own spin on an already fabulous design.  I adore Kerry's placemats but thought I'd skip the maple leaf in the pumpkin to make my version even more Halloweeny (is that even a word!).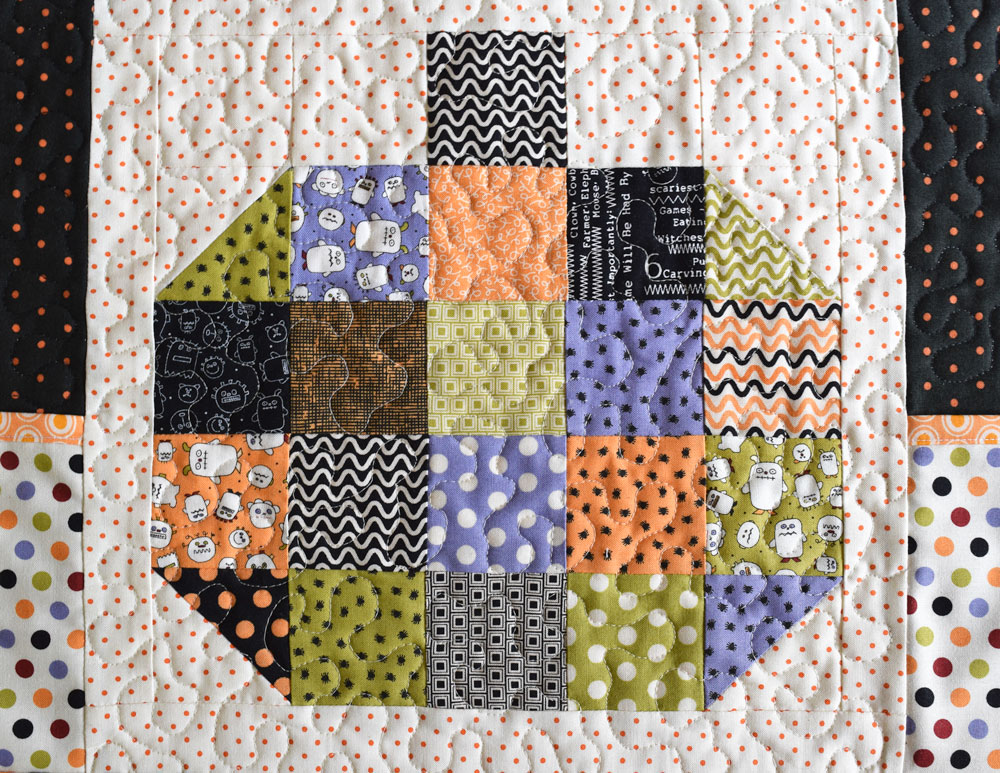 I used some Boo Crew by Sweetwater fabric I'd been hoarding for longer than should be mentioned in polite company and couldn't be happier with how it turned out!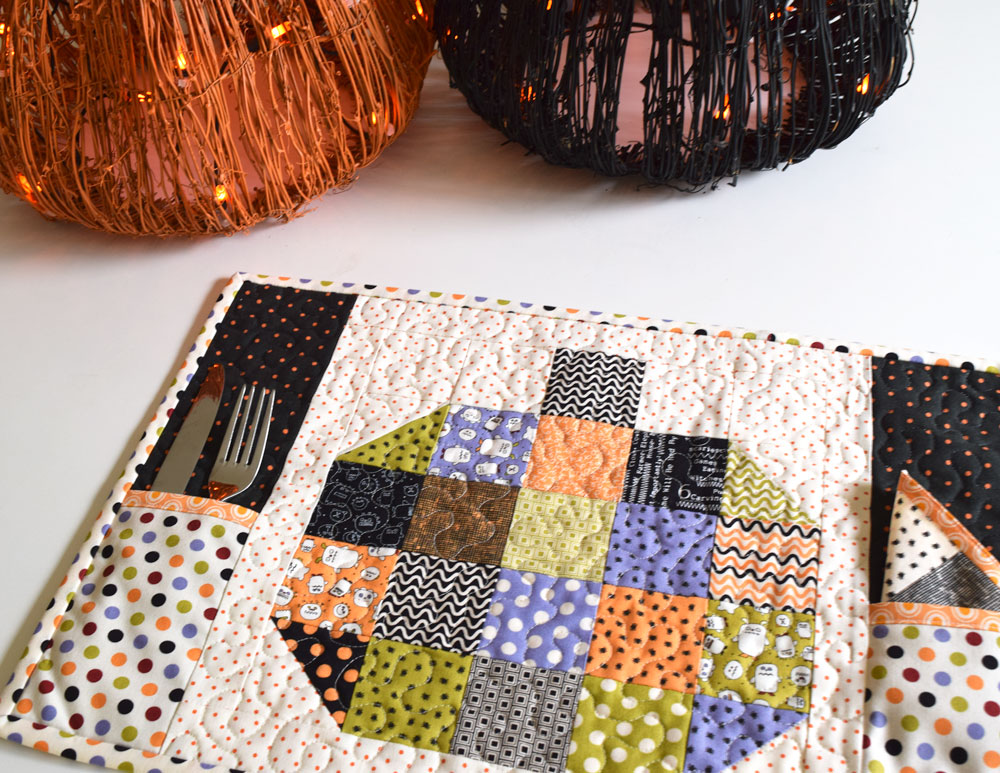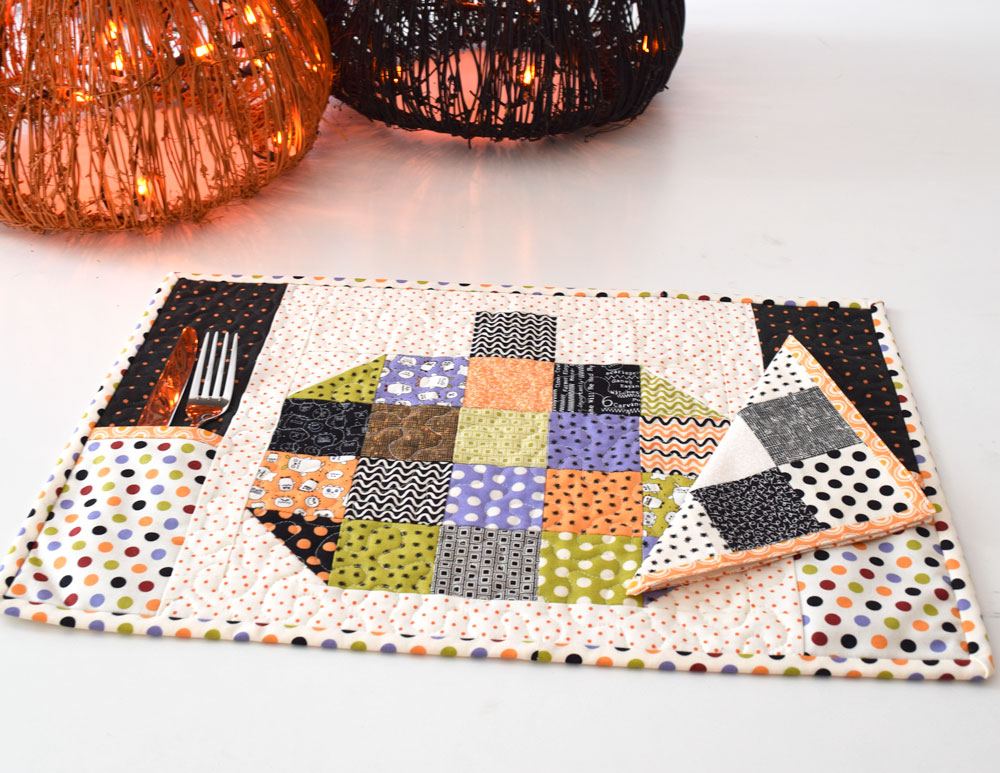 I love the little cutlery and napkin pockets in Kerry's design!  They are the perfect touch and were super easy to do thanks to the easy to follow directions in the book.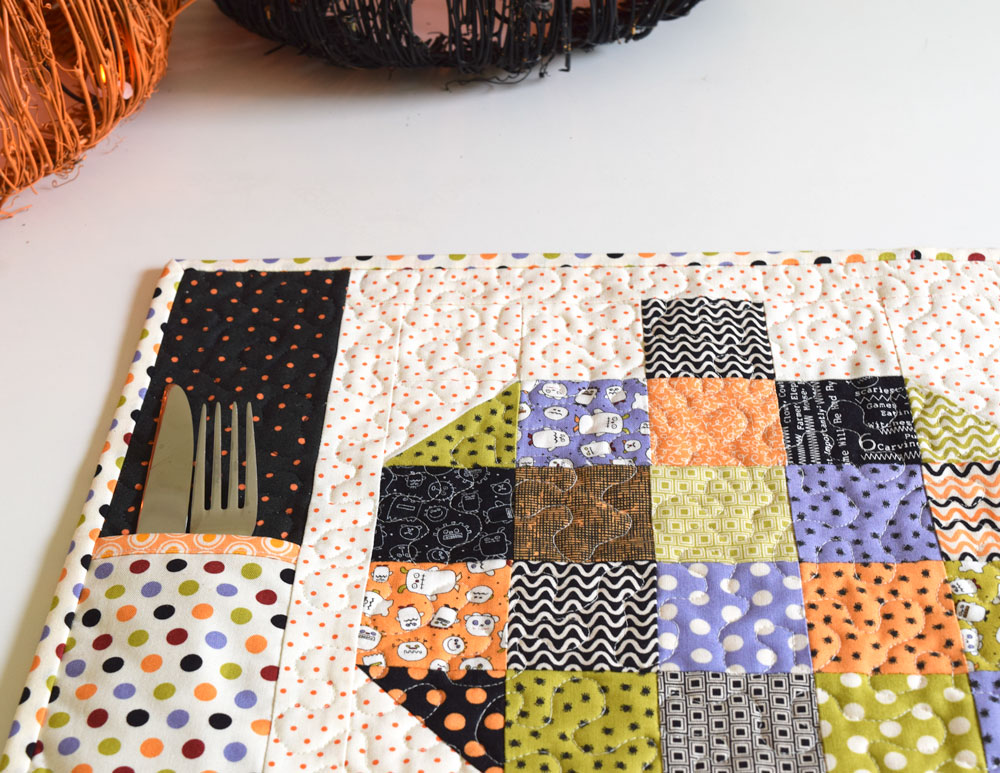 Lovely Little Patchwork is available now on Amazon and in quilt and bookstores everywhere.   It's such a fun little book!  If you'd like to take a look at some of the other projects in the book you can check out the posts of the other bloggers joining in with the tour.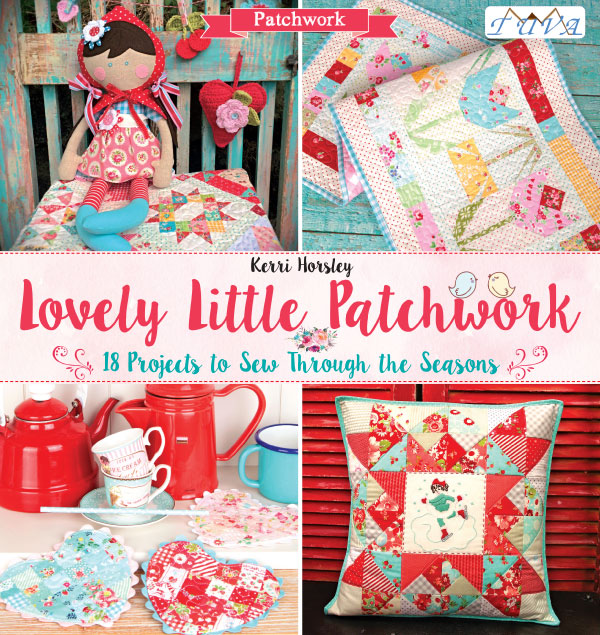 Happy sewing!