Before Christmas last year I shared a very quick tutorial for these Lovely Lavender bags on Instagram.   Today, I'm happy to be bringing that tutorial here for you all with step-by-step directions to make things super easy.    Ready???
First things first…. time to gather up your supplies.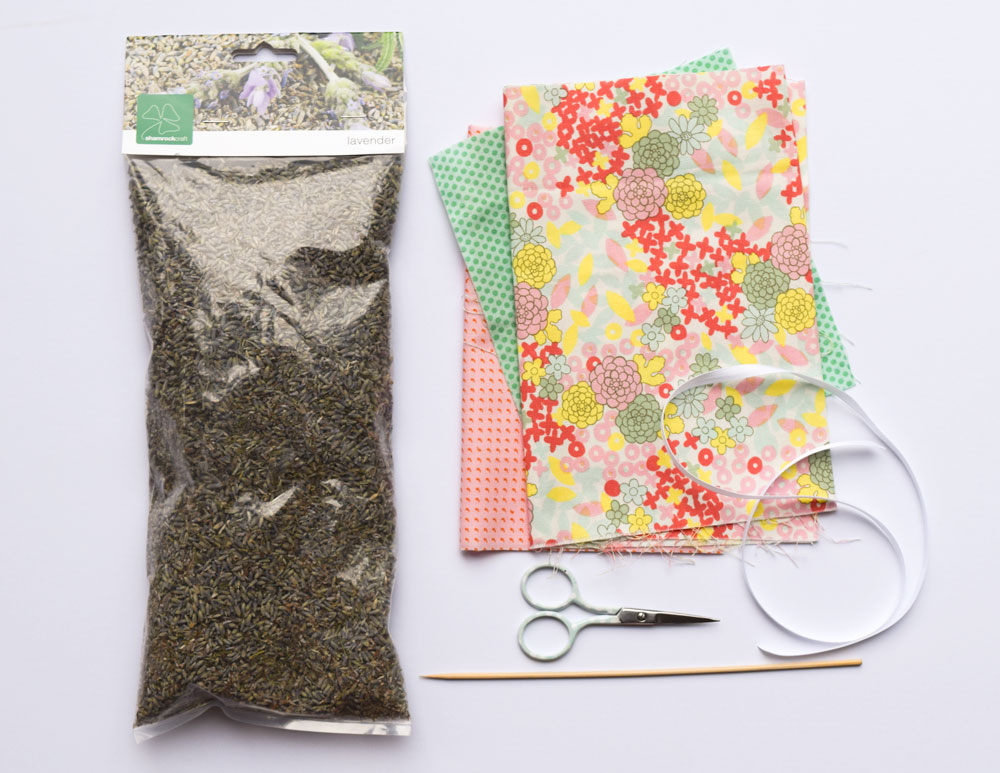 You will need:
scraps of fabric at least 3 1/2″ x 7″
a bag of lavender heads (available from most big box craft stores)
1/4″ wide ribbon.  For each set of lavender bags you will need a 25″ piece)
Chopstick or corner poking thingy to turn the corners of your bags out
funnel & measuring cup
general sewing supplies such as a rotary cutter, mat, thread, sewing maching, scissors, pins, etc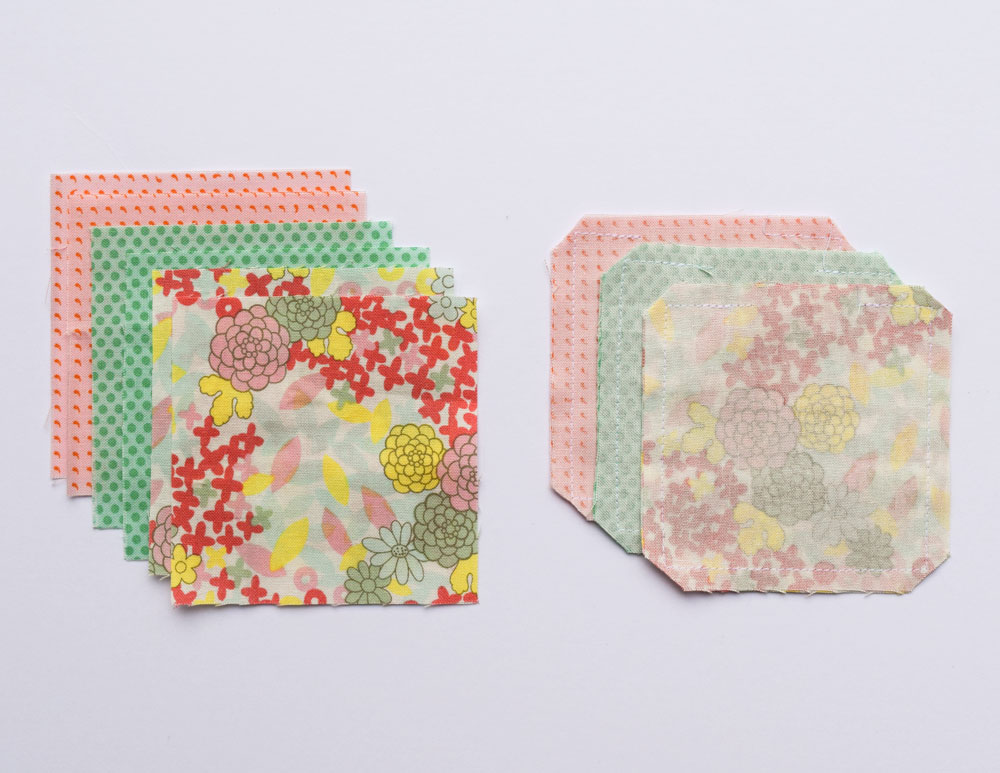 1.   Cut  3 1/2″ squares from the fabric scraps.   You will need a total of six squares, two each of three different fabrics to make one set.
2.   With right sides together sew around the edge, leaving a 1″ gap on one side, using a 1/4″ seam allowance.   Trim the corners of the squares taking care not to cut into the stitching line.
3.   Turn the bags out the right way and use the chopstick to push the corners out.  Press well.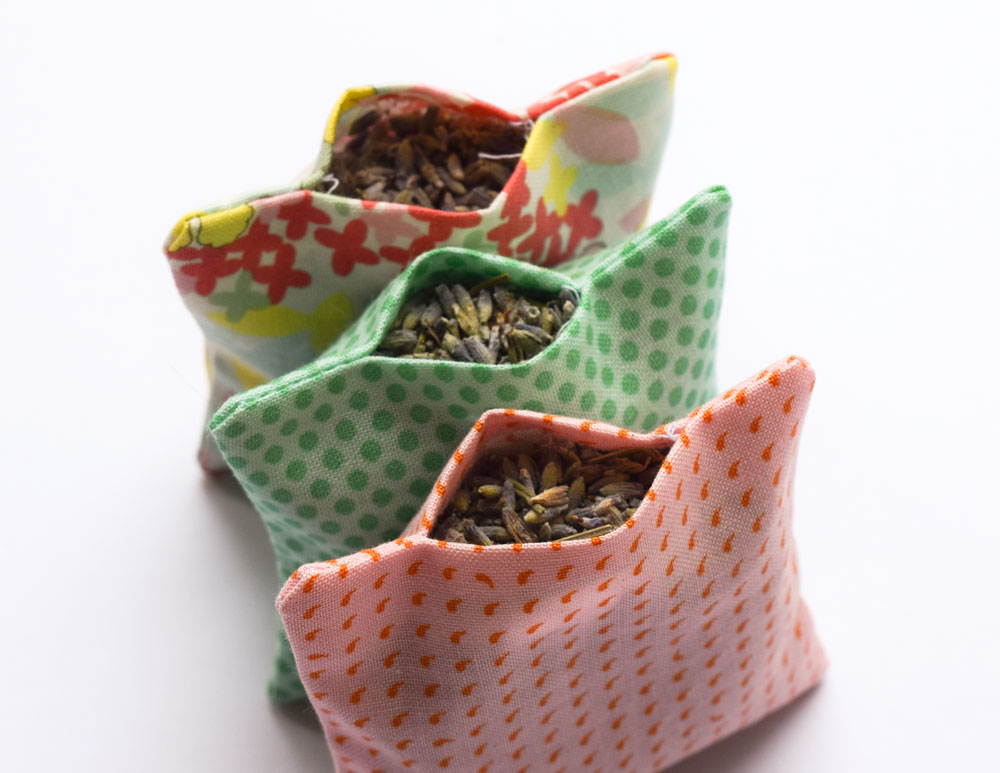 4.   Place the funnel spout in the opening of the bags and then pour in approximately 1 1/3 cups of lavender heads.   Depending on the lavender heads you may use slightly more or, slightly less.   The important part is to make sure that they are nice and full.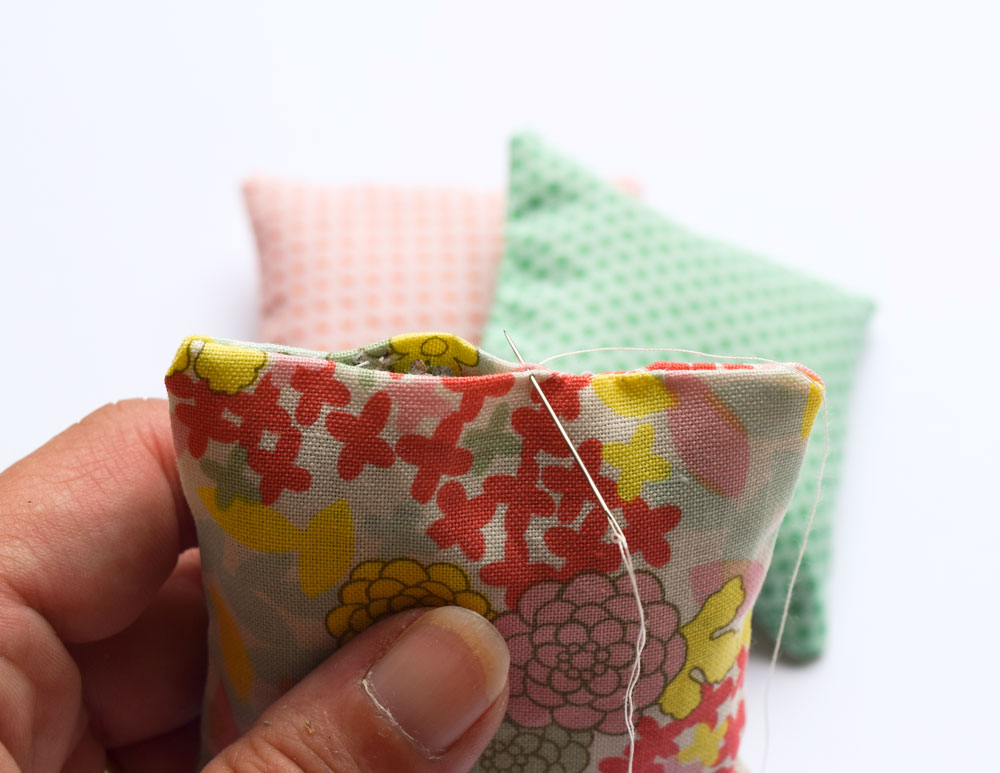 5.   Using a need and coordinating thread sew the opening of each lavender bag closed.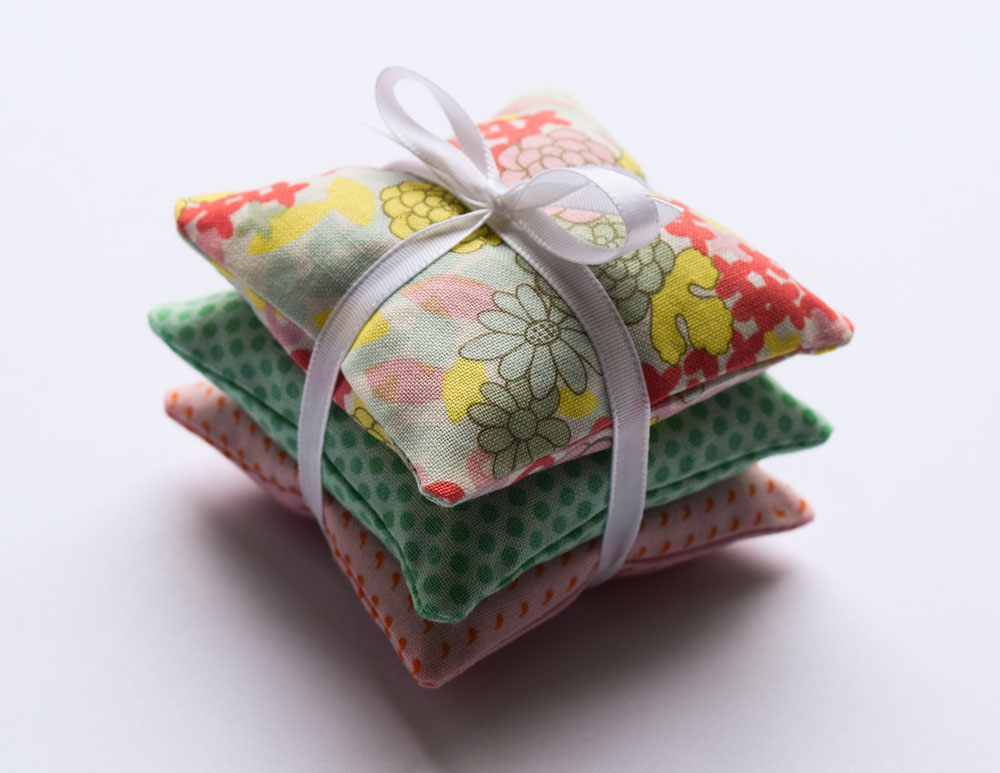 6.   Finally, tie the three bags together with the 25″ piece of ribbon and voila, you are done.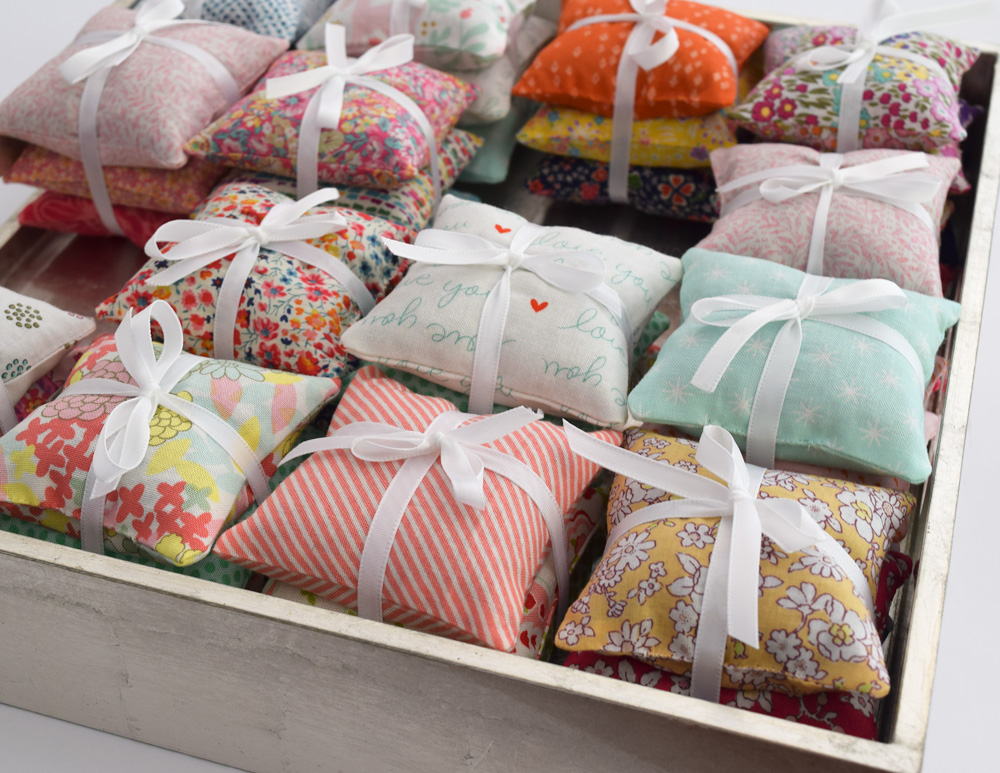 Just one word of warning.  These little guys are highly addictive!   Once you start making them you won't be able to stop.   Before you know it you'll have a whole bunch of them ready and waiting to use yourself or give away.
Have a great week!