Welcome to Part 2 of the Little Ruby Quilt Along!    Just in case you missed it I'm sewing along with the latest free quilting pattern from the Fat Quarter Shop, designed by Camille Roskelley.   If you missed Part 1 you can click here to catch up on all of the information about the quilt along and what you will need to get started.
During the next two weeks everyone will be making their Star Blocks.   I gave a little sneak peak of mine last time because I'm using solids with a Little Ruby Jelly roll instead of two jelly rolls.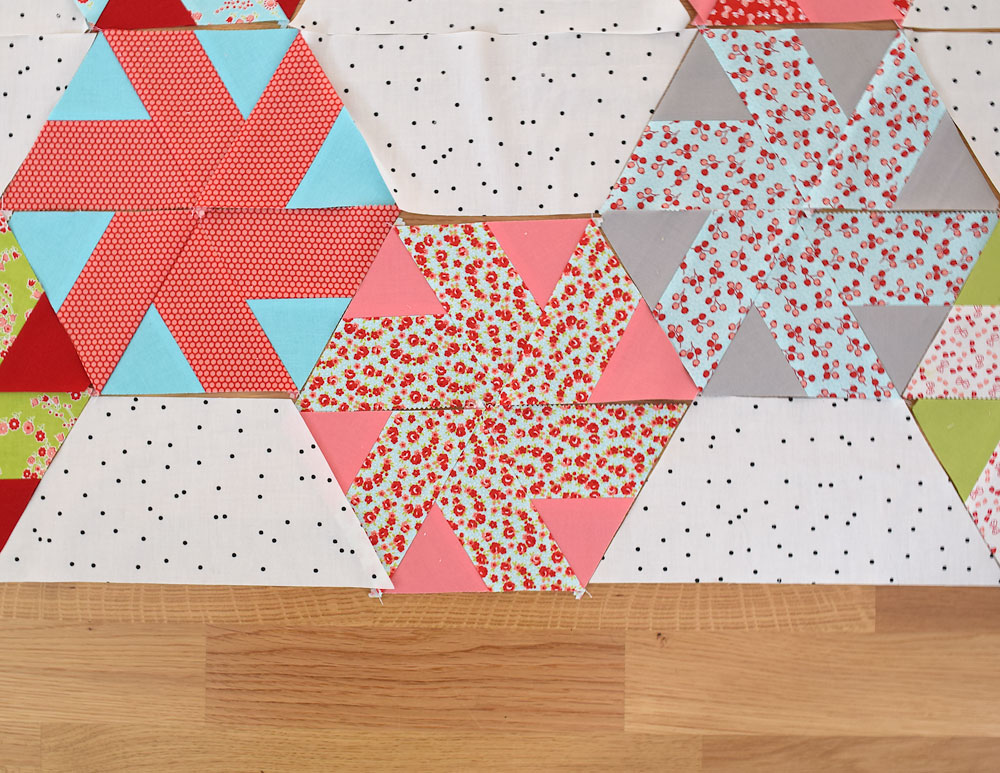 The star blocks look a little tricky but they really come together very easily.   Kimberly has put together this awesome video which will guide you, easily,  through each step.
Each star block is made up of six triangles cut from the strip sets.   I laid one block out next to my sewing machine and pieced one as I watched the video before jumping right in and chain piecing the rest.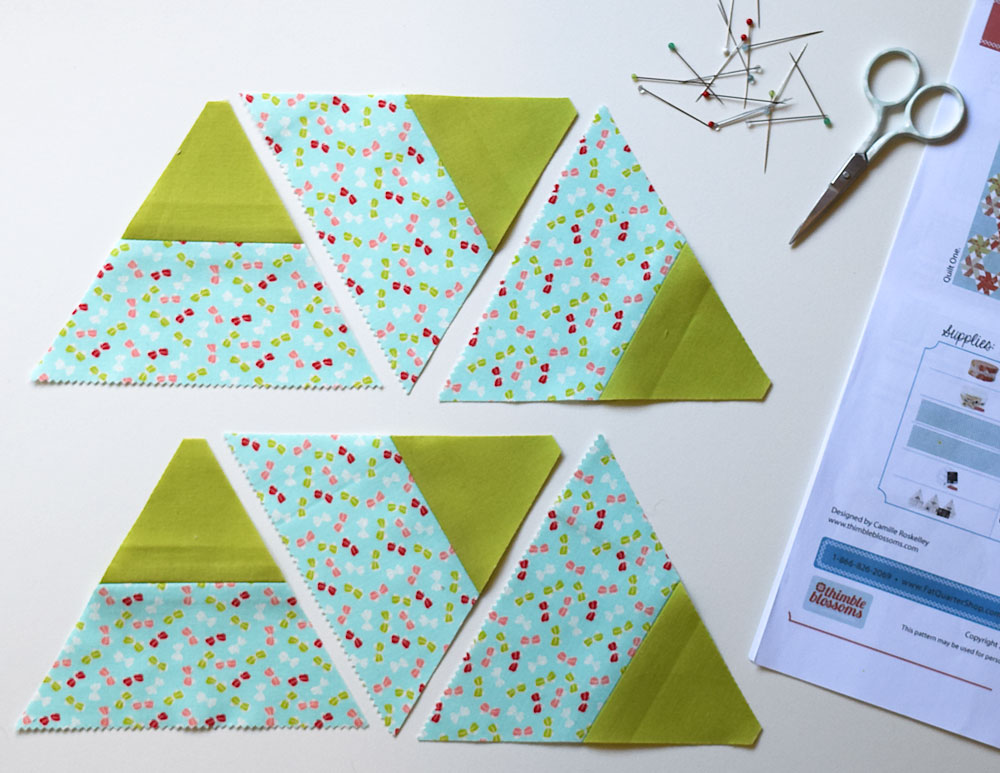 I have to admit I was a little intimidated by the triangle sewing but the 60 Degree Double Strip Ruler made things much simpler than I thought it would be.   Just make sure you line up the triangle blocks as shown in the photos below, pin well and voila! perfect little star blocks every time.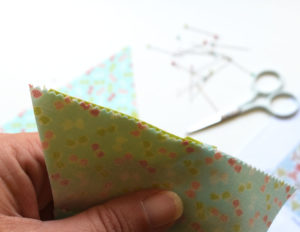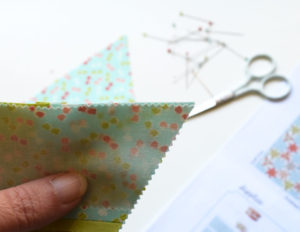 If you're like me and normally press your seams allowance closed (to one side) you can absolutely do so with these blocks without causing any dramas and, it will actually provide some extra nesting point when you piece the quilt top.    That being said, I can definitely see the advantage of pressing the seams open in this quilt and would recommend that you do whatever you find easiest.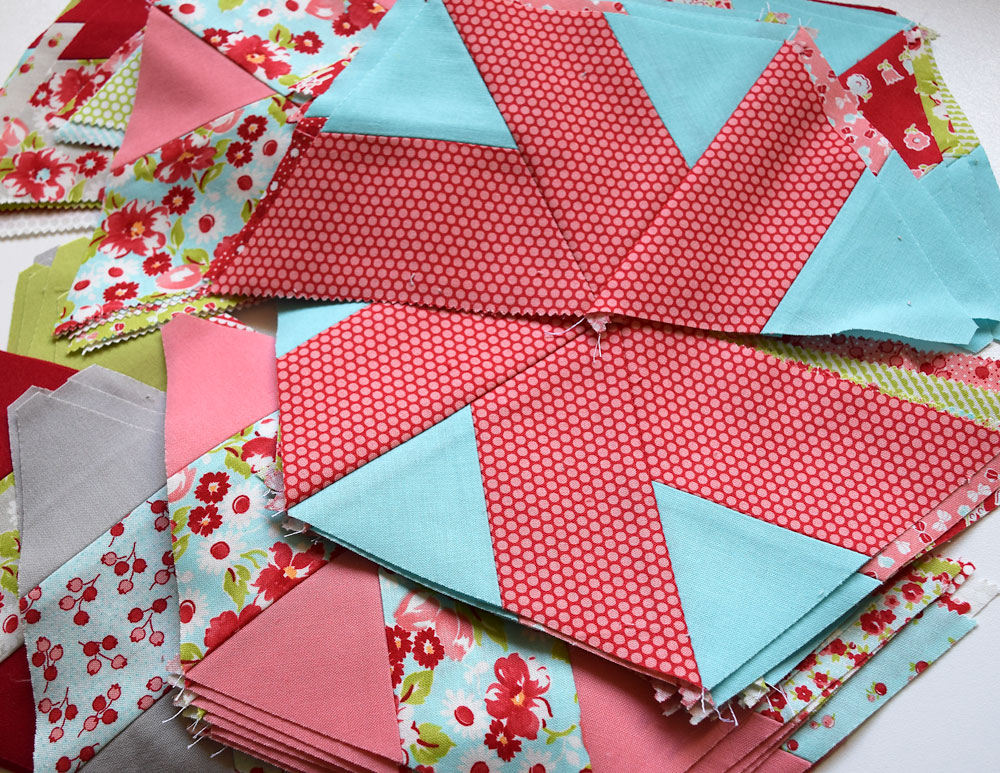 Be sure to stop by the other bloggers who are quilting along to see their progress.    (Just quietly I'm in love with Andy from A Bright Corner's blocks in grey Crossweave and Little Ruby – you should definitely check it out!).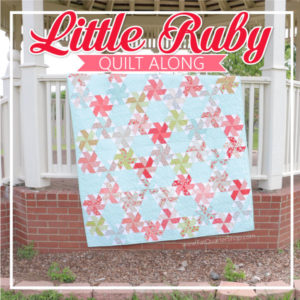 Melissa from Happy Quilting
Angie from Gnome Angel
Erin Cox from Why Not Sew
Andy from A Bright Corner
Heidi from Buttons & Butterflies
Pat from Pat Sloan
Peta from She Quilts a Lot (thats me!)
Heather from Quilt Story
Megan from Quilt Story
Amanda from Jedi Craft Girl
Gerri from Planted Seed Designs
Sherri from A Quilting Life
Rebecca from Bryan House Quilts
Sherri from This & That Patterns
Jemima from Tied with a Ribbon
Alyce from Blossom Heart Quilts
Stephanie from Modern Sewciety
Brooke from Silly Mama Quilts
Carrie from Moda's United Notions
Have a great week!