I'm a bit in love with Liberty of London and was lucky enough to visit the store a couple of years ago.   I came home with quite a bit of loot, although…. none of it was fabric.  I know, shocking isn't it!  I think that probably set me on a mission though because a Liberty quilt has been on my list for a long time and, now that I've made one two, I thought it'd be fun to share it with you all as a free project.
A PDF file with everything you need to know to make this free quilt project using Liberty fabrics can be downloaded by clicking here.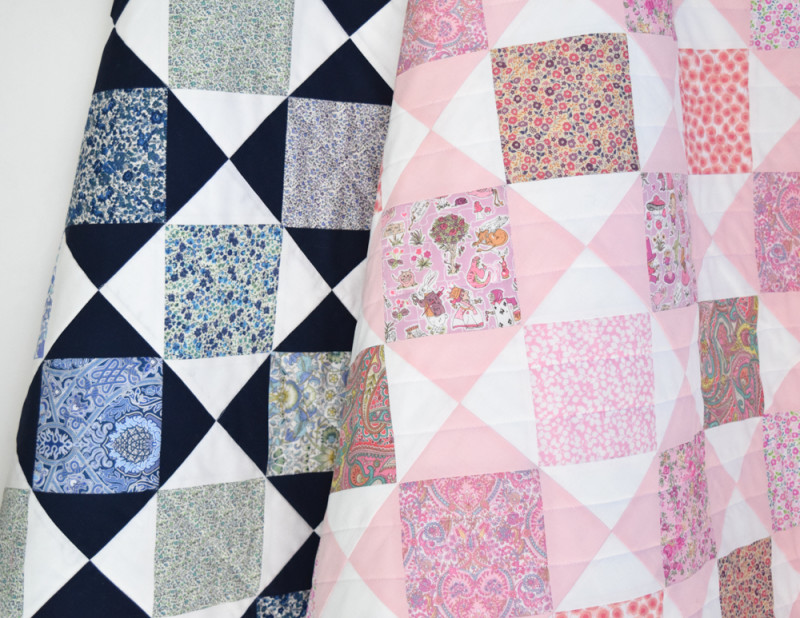 All of the beautiful Liberty Tana Lawn fabrics for this project came from Ava & Neve.  If you haven't visited their online shop you really need to head over there pronto.   You won't be sorry you did!   I just received this months Liberty Society bundle from Ava & Neve and I've got to admit that I'm pretty tempted to make just one more of these quilts with this months fabrics.  You can join Ava & Neve's Liberty Society and receive a parcel of beautiful fabrics like this every month by signing up on their website.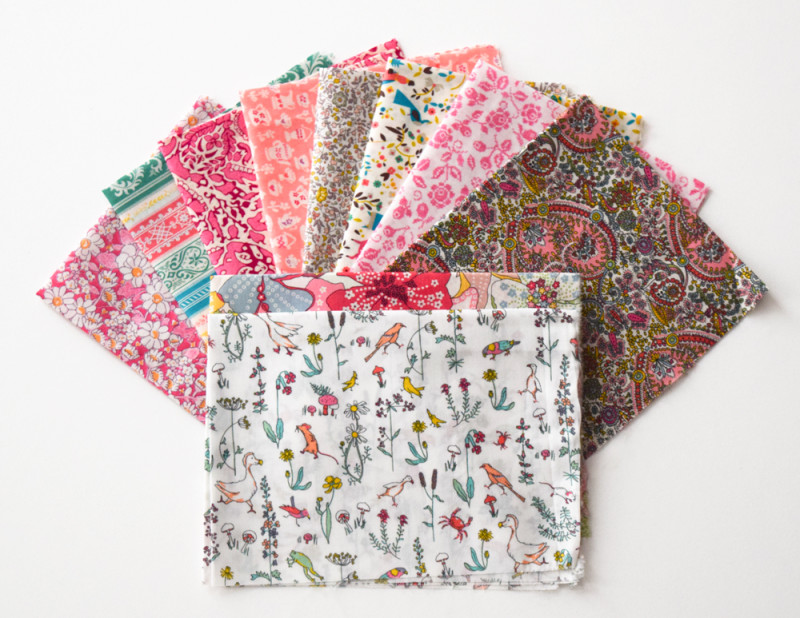 To make your own lap sized quilt using the free project sheet you'll need just 8 Fat Eighths of Liberty and, a yard each of two solid fabrics.   I wanted to do something that was, hopefully, a bit different and thought that this Square In A Square design was a great way to showcase the Liberty fabrics.
And since you only need to sew one type of quilt block it's perfect for chain piecing which means that it comes together very quickly.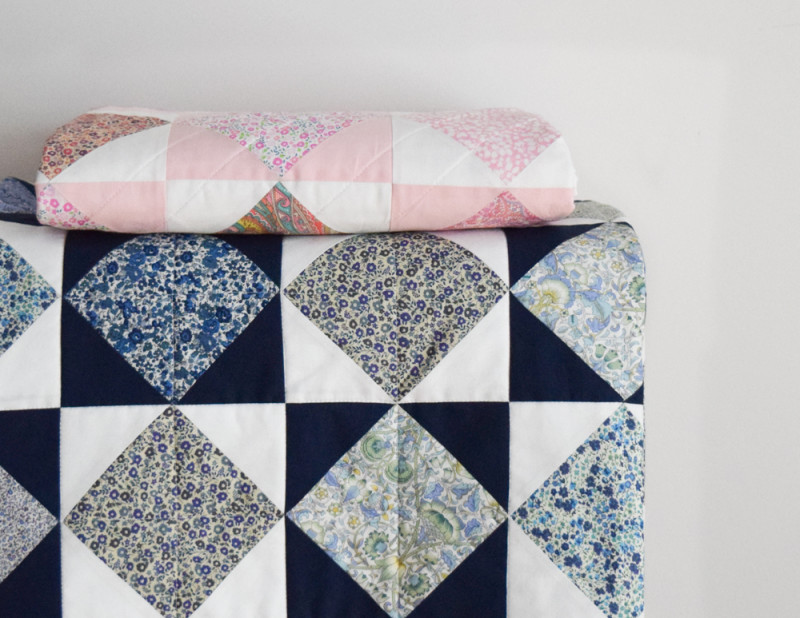 I quilted these two on my domestic machine with very simple straight line quilting.   Diagonal on the pink version and straight up and across on the blue one.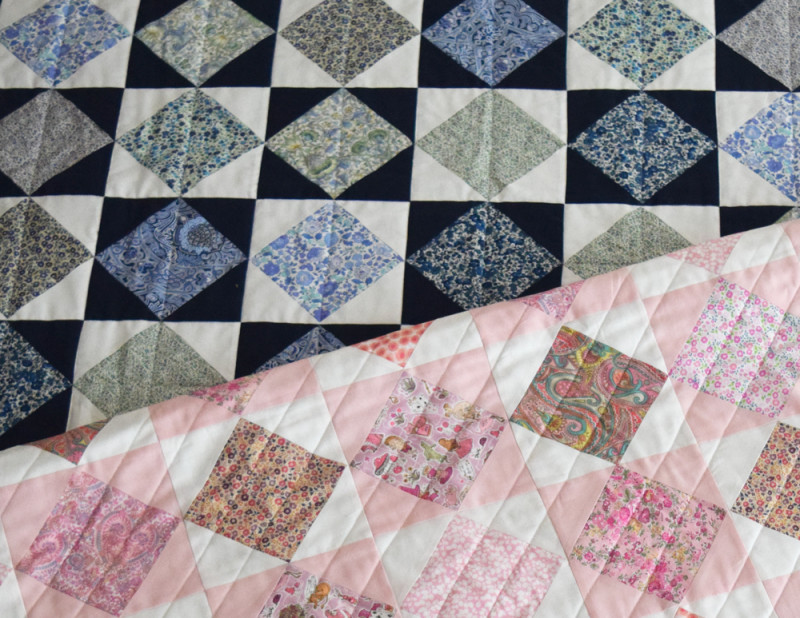 These two quilts have been bundled up and sent off to two very special women in my life, my mother-in-law and my Granny.  Both needed a bit of extra love and its nice to know that they both have a Liberty quilt to wrap around them when we can't be there to hug them in person.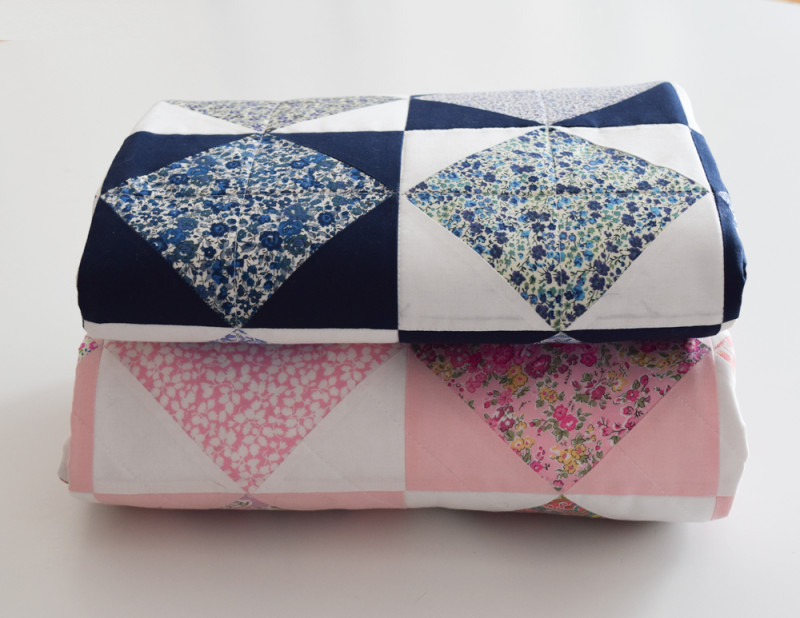 I sure hope you enjoy making this free project.   If you do don't forget to tag me @shequiltsalot and the beautiful ladies at @ava_and_neve on social media.   We'd love to see your quilts!

Happy quilting,