Simple quilts, they're fun, fast and they sure make for a quick fix project!
When I first saw Sherri McConnell & Chelsi Stratton's debut line for Moda Fabrics, Bright Sun, I immediately loved it.   Turquoise, aqua and coral are such gorgeous colours to work with and the pops of yellow just make it so happy.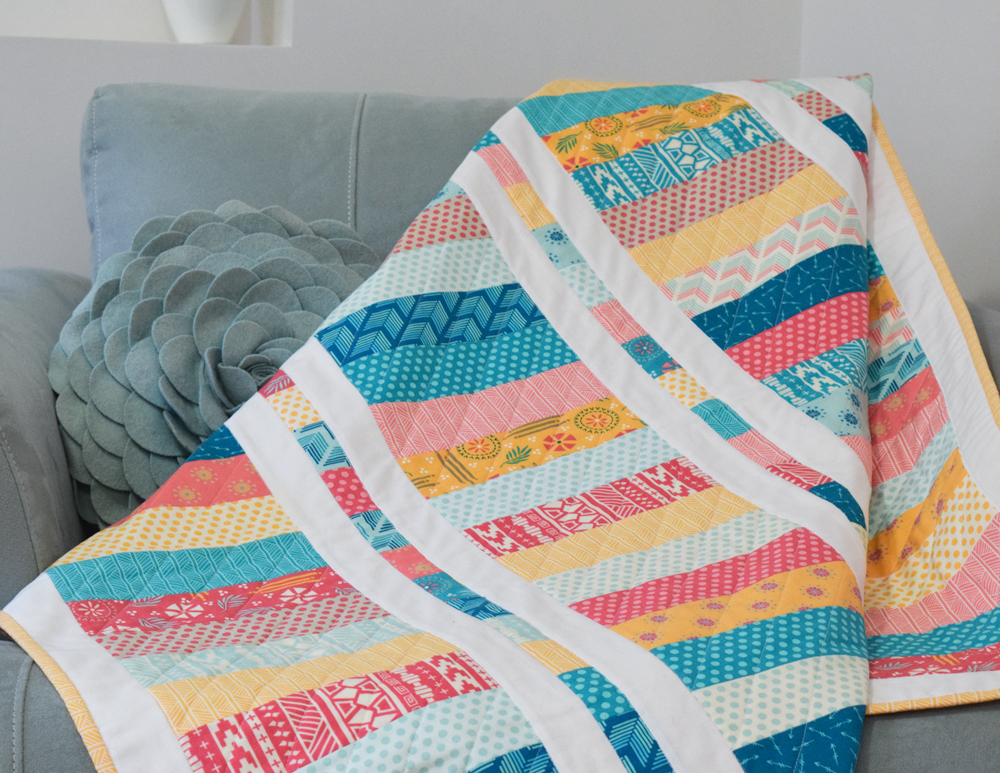 The layer cake I grabbed when they first came out sat on my cutting table for a while waiting for the right idea to strike and then recently, inspiration struck, and I whipped up this Layer Cake Coin quilt.   The free pattern is available to everyone on my mailing list.   If you're not currently signed up you can so do by clicking here, and I'll send a copy of the pattern to your email address.
I've always loved the look of coin quilts but I wanted to update it a little and the layer cake I had gave me the perfect opportunity to do just that!     The whole quilt came together in just a couple of hours.
I wasn't feeling the love for any free motion quilting design so I opted for simple straight lines on each of the large coin stacks and left the sashing and smaller coin stacks unquilted.  There were more than a few threads to be buried but I think it was worth it for the look it achieved.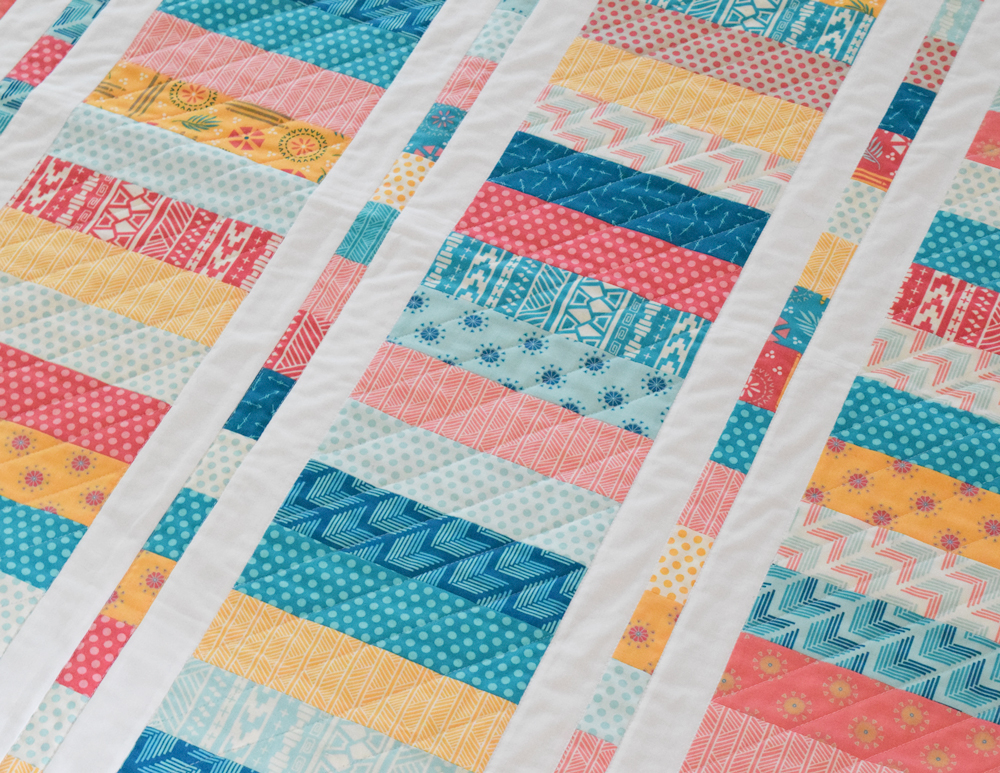 And some left over layer cake squares meant that I could use a get a little bit more mileage from the backing fabric I'd purchased.     I rarely make a pieced back these days but I do like them for a bit of a change.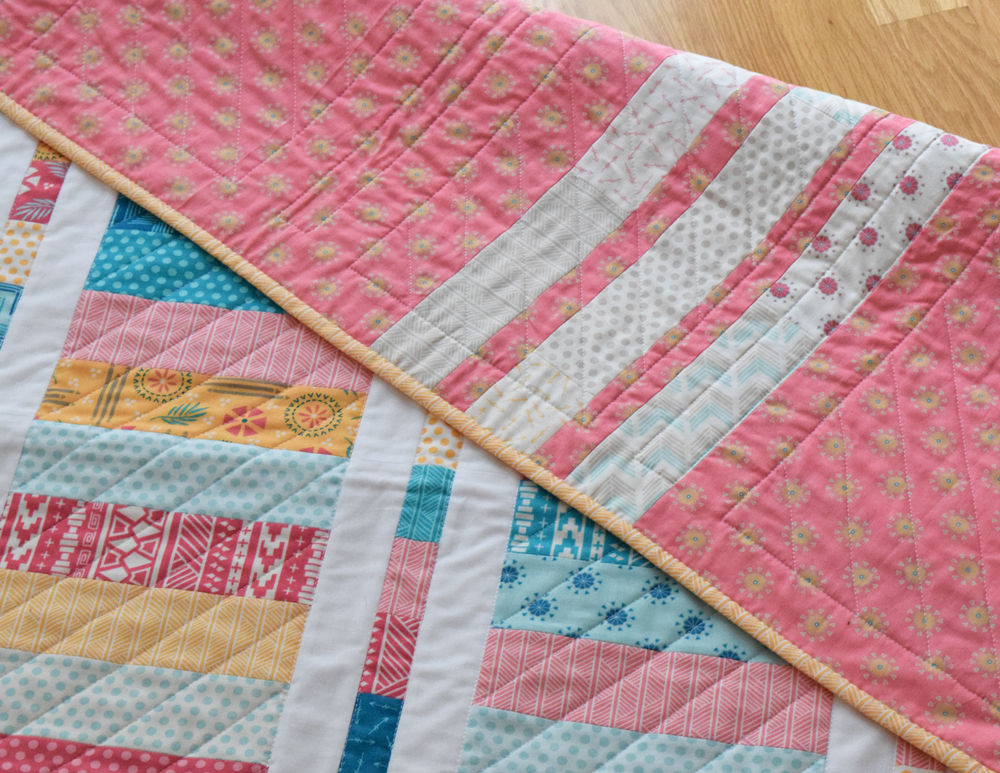 I'm sending this quilt off to a family friend this week.  I hope she likes it!
Happy quilting,