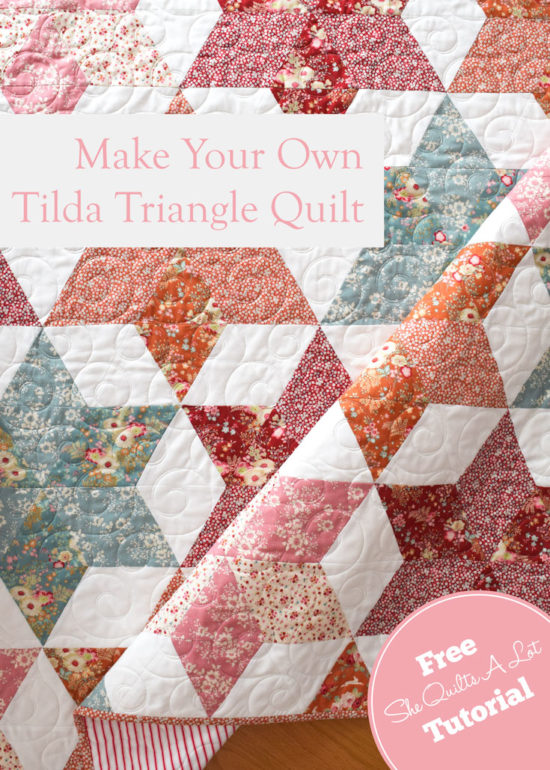 Do you have a list of quilts you plan to make?   I sure do.  It includes all of the quilt methods and patterns I'd like to try one day and for years now that list has included a triangle quilt.   Just a little while ago I finally got my act together and managed to make one!
The quilt I made is off on a little adventure around Australia as part of the Showcase Fiona from Two Green Zebras has organised for Tilda's new fabric collections, Cabbage Rose and Memory Lane.   Both collections are in stores now.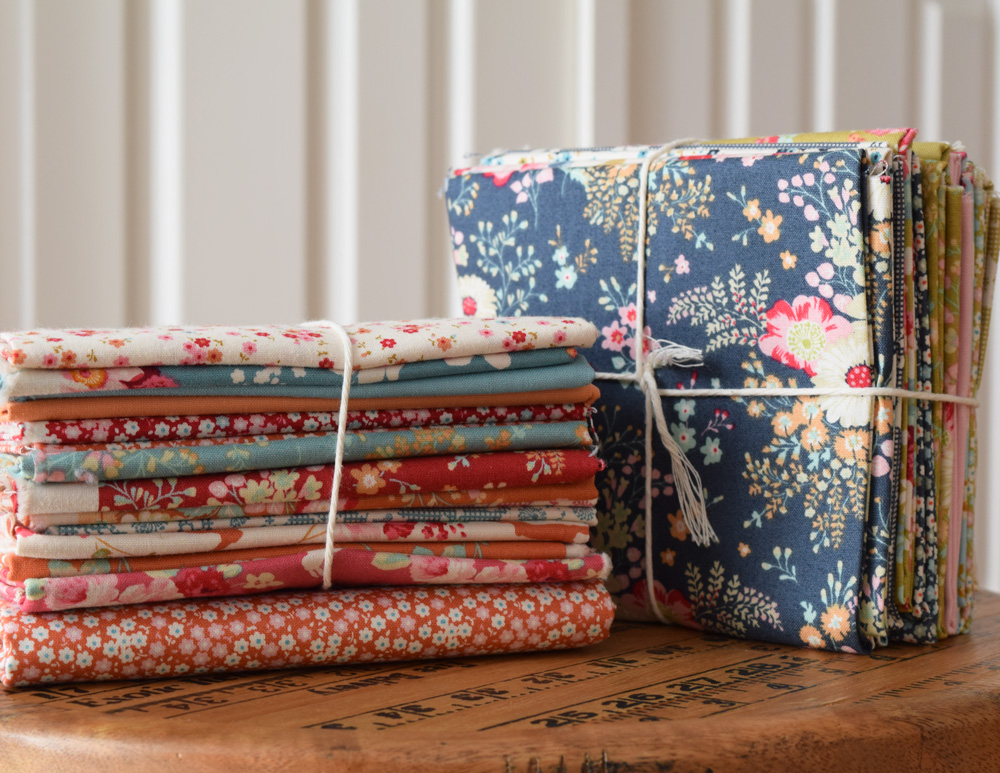 There are quite a few triangle quilt tutorials out there and I'm sure they are all great.  My favourites are from Ashley of Crafter by Night and Amy of Diary of a Quilter.    Amy's tutorial uses the same star design in a single block quilt and both tutorials include everything you need to know and heaps of awesome pictures that make lining up the triangles correctly a breeze.   Its definitely worth checking both out before you start making your quilt!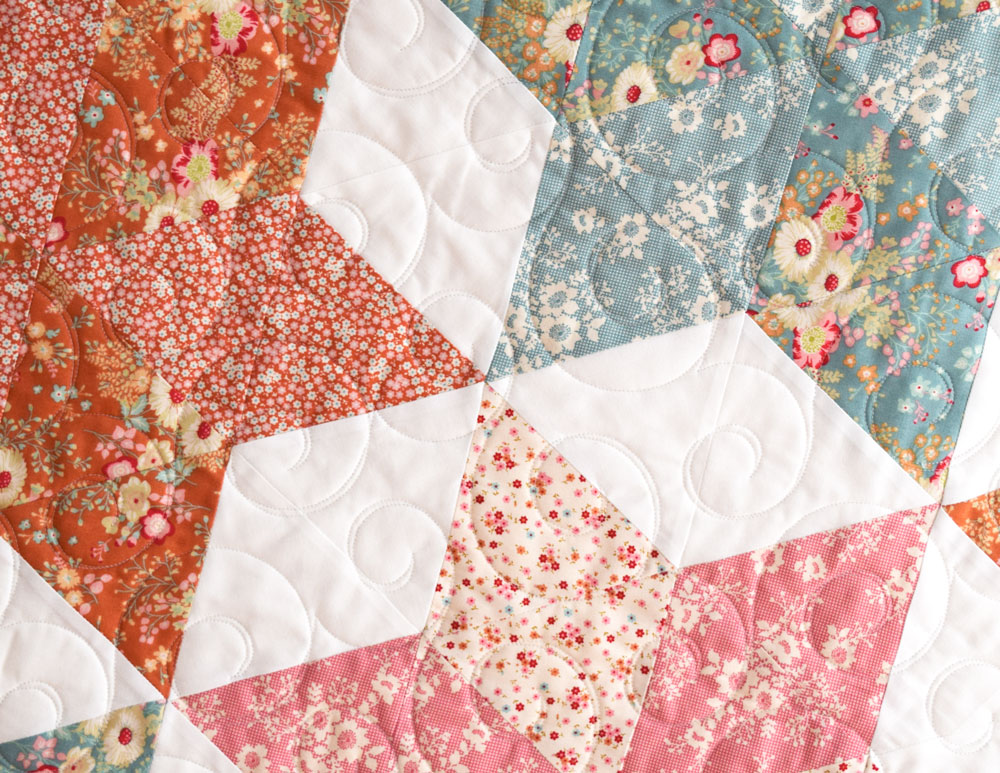 One more thing before we get to the tutorial.   You're going to need a 60 degree triangle ruler to make this quilt.   There are quite a few triangle rulers available and, of course, it is possible to cut equilateral triangles using the 60 degree mark on a standard ruler but, you will find things much much easier if you use a specialty triangle ruler.   I have a Creative Grids 60 Degree Double Strip Ruler and wouldn't be without it.   It makes cutting hundreds of triangles super easy and super fast!   If you have trouble finding one please shout and I'll send through details of some shops that stock them.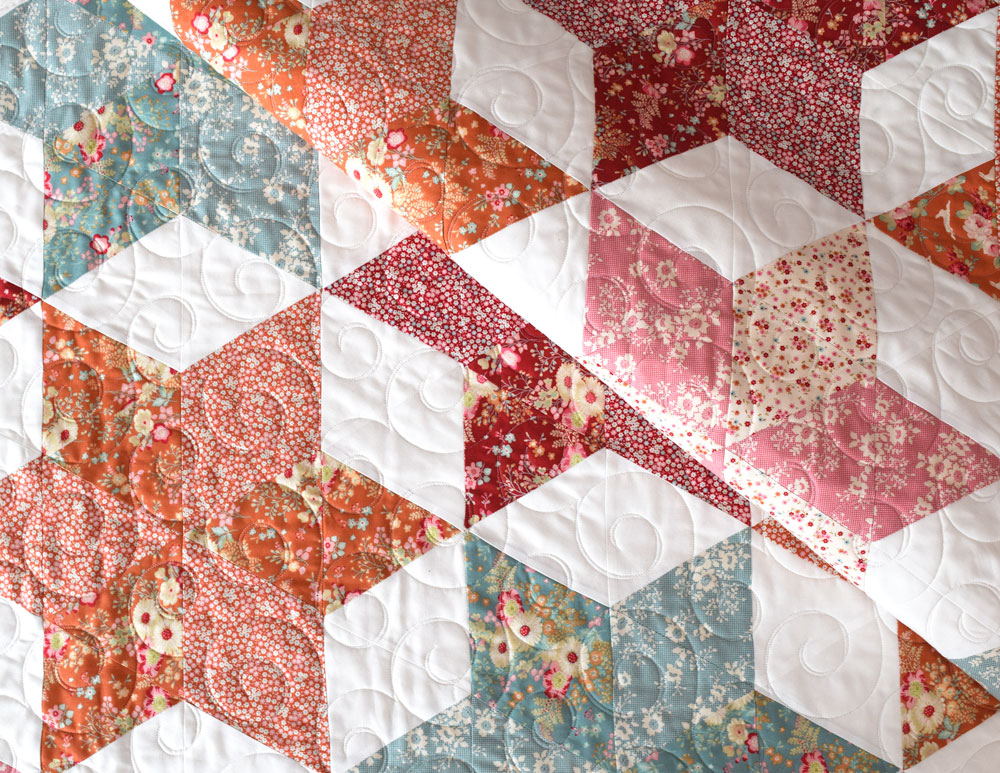 You can download a PDF copy of the tutorial by click on the image below, or you can bookmark this page and access it any time right here.  
I made a slightly smaller version of the quilt in the tutorial using 8 fat quarters and 1 3/4 yards of background fabric.   The smaller version finishes at 45″ x 48″ and uses 11 full star blocks and 4 half star blocks.   Its a great size for a baby quilt :).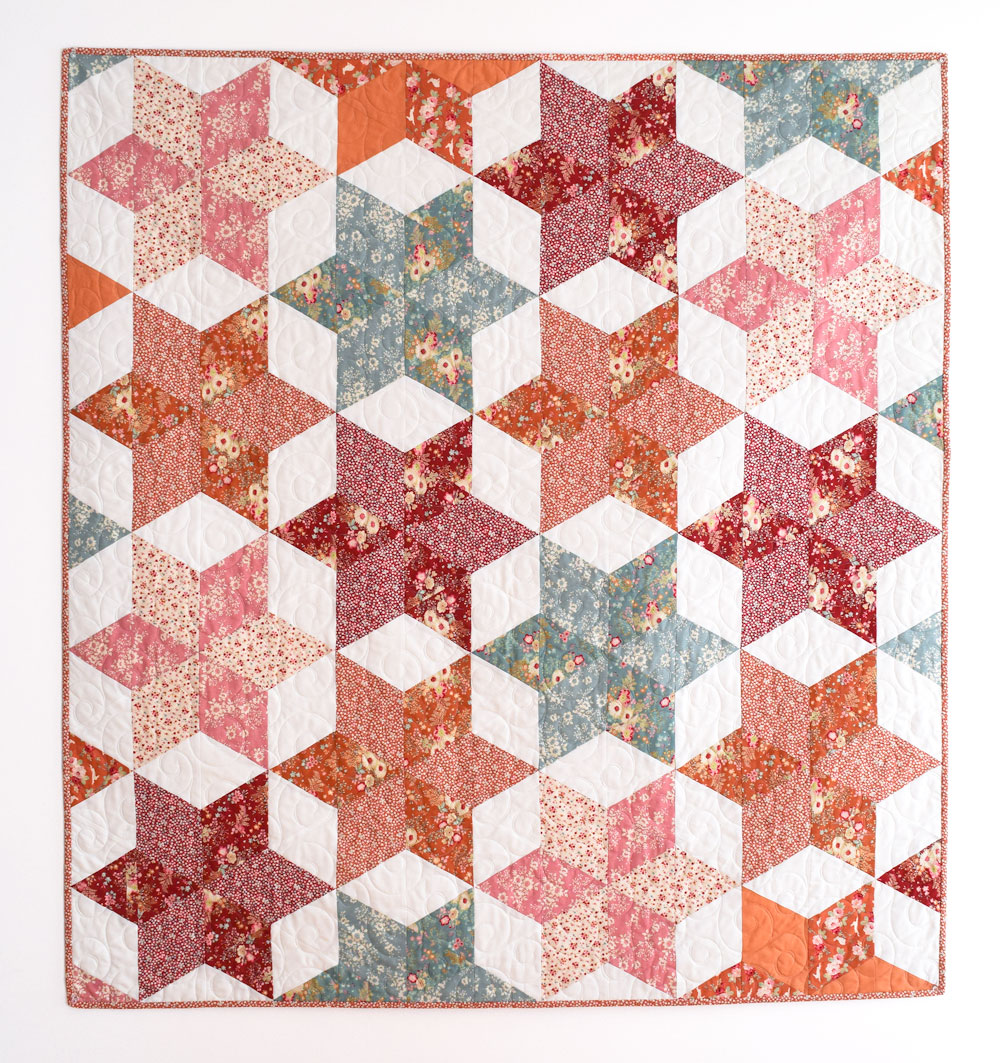 I hope you have enjoyed this tutorial.   If you make your own quilt I'd love to see it.   You can flick me an email or, much easier, tag me on Instagram 🙂
Have a great week!