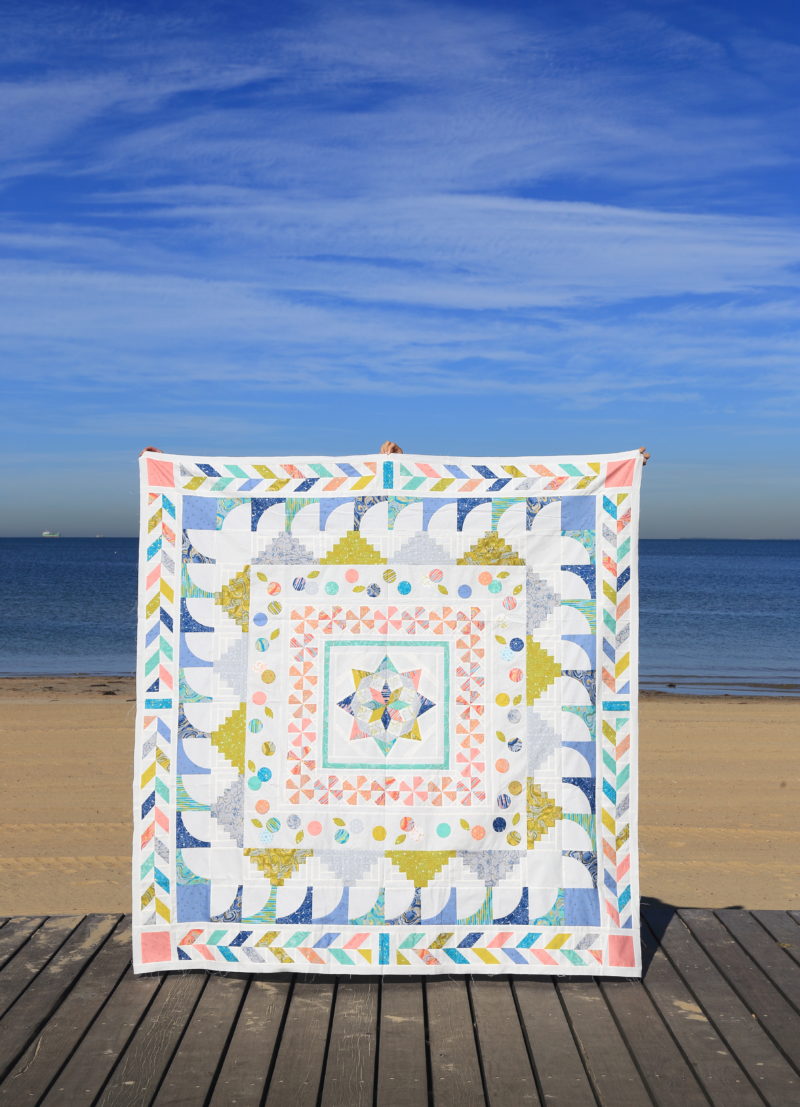 I've been absent without warning again (seriously, this reno could kill me yet!) but today I'm here, present and accounted for, to share my round in the Girt By Sea Quilt Along.
I couldn't be prouder to be involved with this project which was organised by the girls at Modern Makers Retreat.   The Girt By Sea quilt is was designed by Jodi Godfrey, Keera Job, Sedef Imer, Alyce Blyth, Emma Jean Jansen, and myself and, it celebrates all that we love about Australia.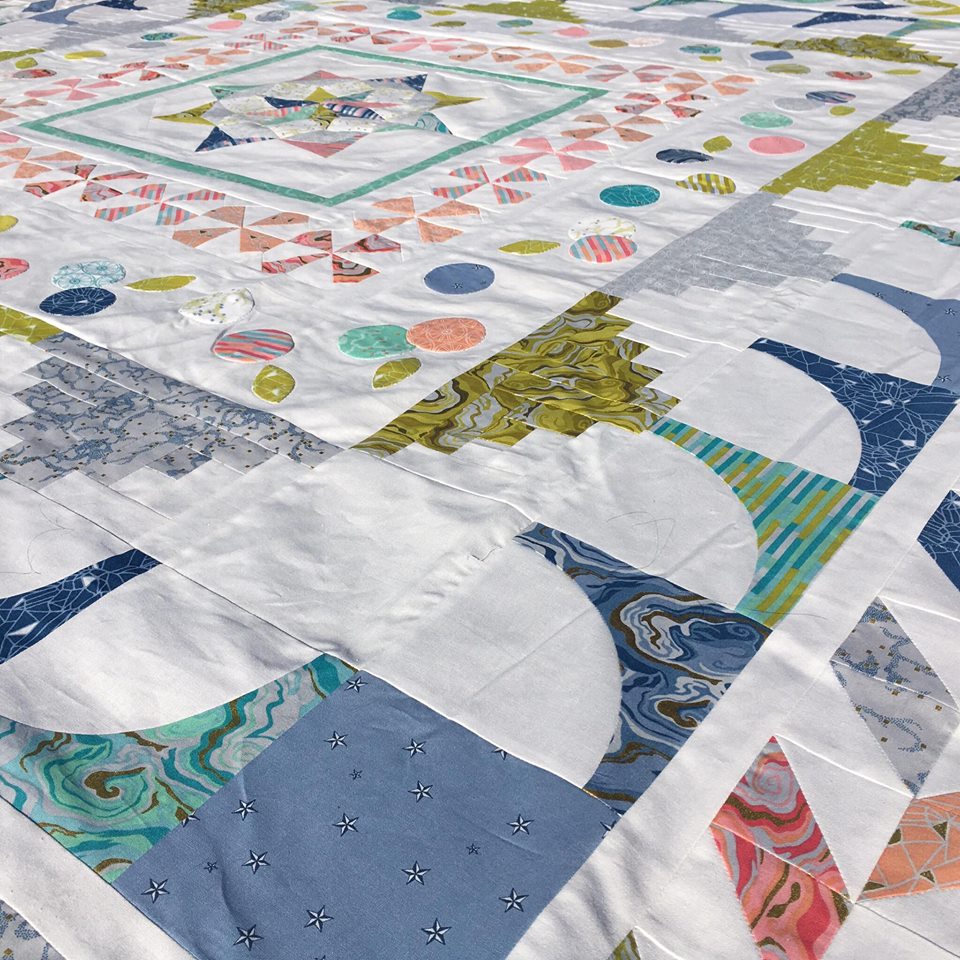 For the final border of the quilt I designed a simple friendship braid style border to represent one of the things I like best about Australia…. it's people and our beautiful multicultural heart.    No matter when or how we got to be here I know that we're all grateful to live in such a beautiful place.   We truly are the lucky ones -:)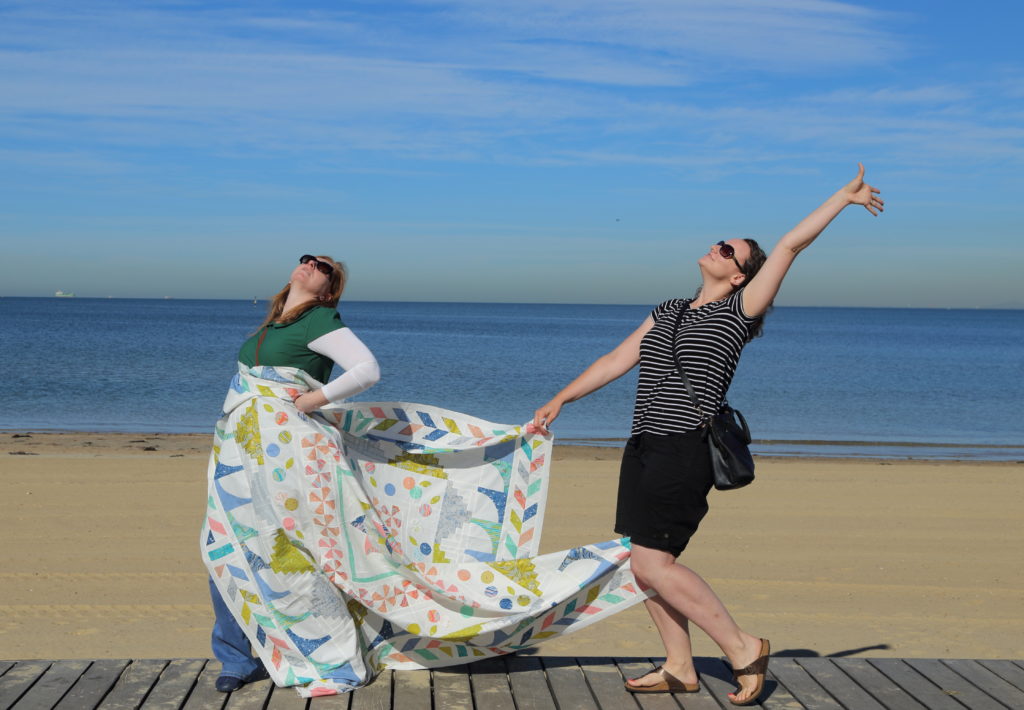 If you want to be in the running for this months prize just upload a picture of your progress to Instagram using the hashtag #girtbyseaquilt and one lucky person will win a little prize pack from me!     Check out the full T&C's on the Modern Makers blog.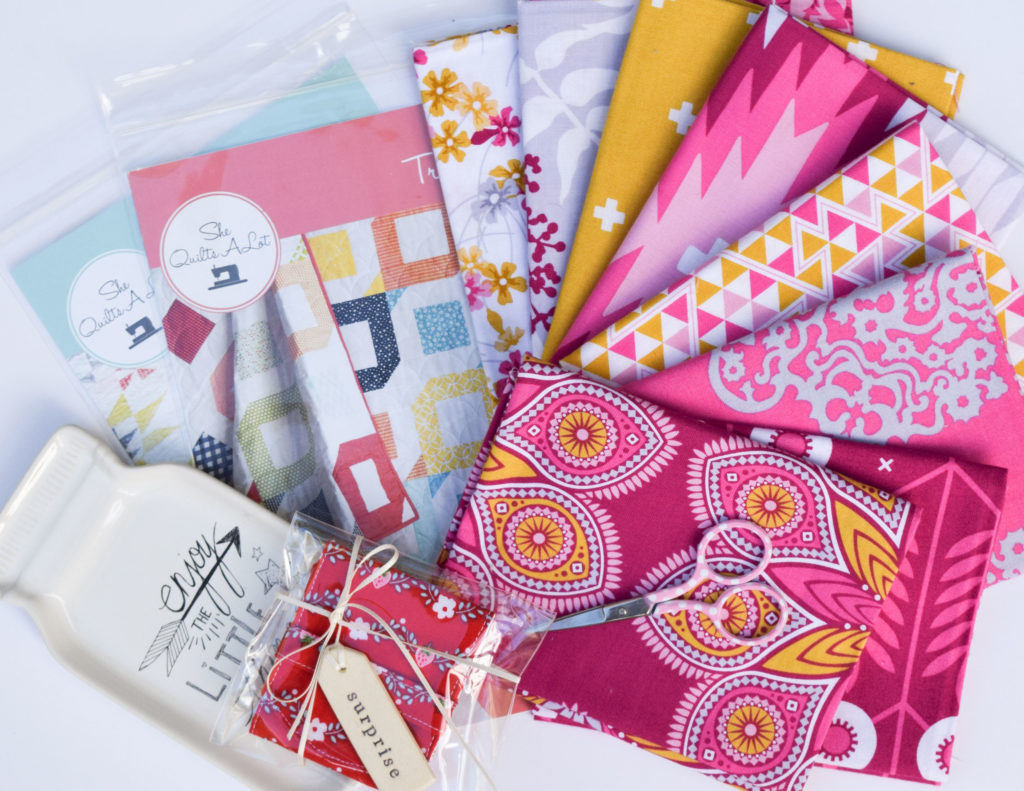 Of course, there is still time to join in the fun if this is the first you've heard of the Girt by Sea quilt.   If you're looking for the pattern you can head over to Craftsy or Modern Makers to grab one now.
Just before I pop off again I thought I'd share a couple of tips to help with making the final border.
If you don't have one already it's worth grabbing a BlocLoc half square triangle ruler.   The half square triangles (HST) in the pattern are made using the two at a time method so you'll have a bit of trimming to do.  The Bloc Loc ruler makes that trimming feel like fun….honestly!
Press the border rows in opposite directions (see image below).   It'll make things much easier when you come to sew the two rows together.
When you join two HST's the 'point' (inset in image below) should be 1/4″ from the edge of the fabric.    That 1/4″ spacing becomes the seam allowance on the next join and ensures you end up with a nice pointy point.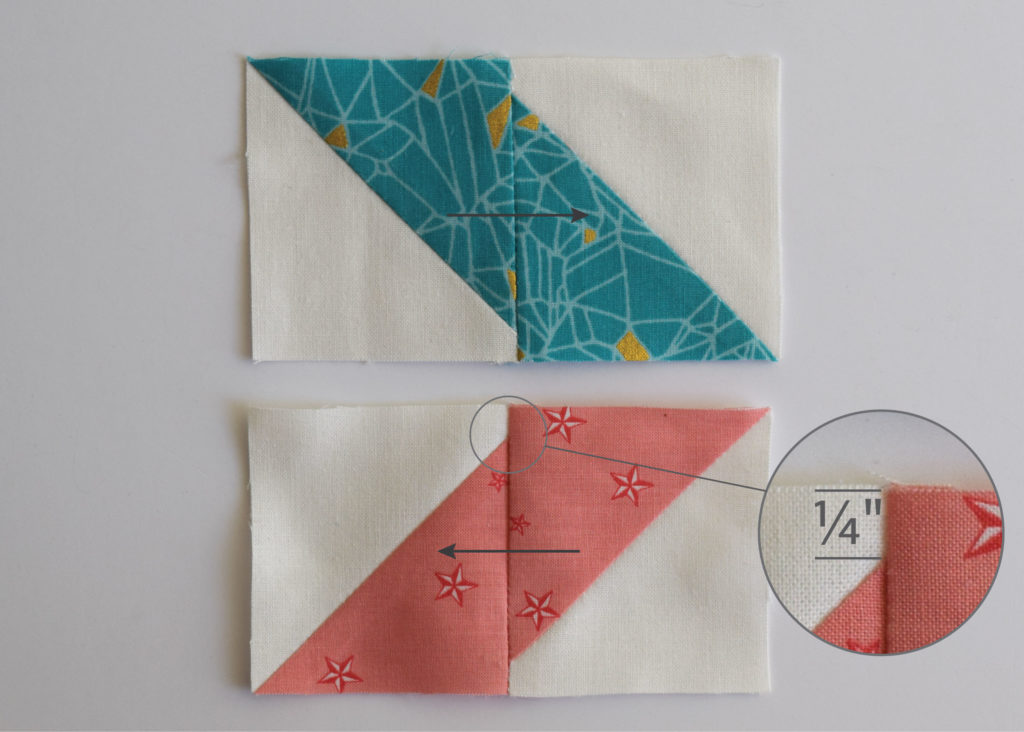 Have a great week!