Well this is a bit exciting!   Over the last six months or so I've been working on a number of behind the scenes projects and this week I finally get to share one of them with you.   Right in the back of the Down Under Quilts Annual Kids Issue there's a little project made by yours truly.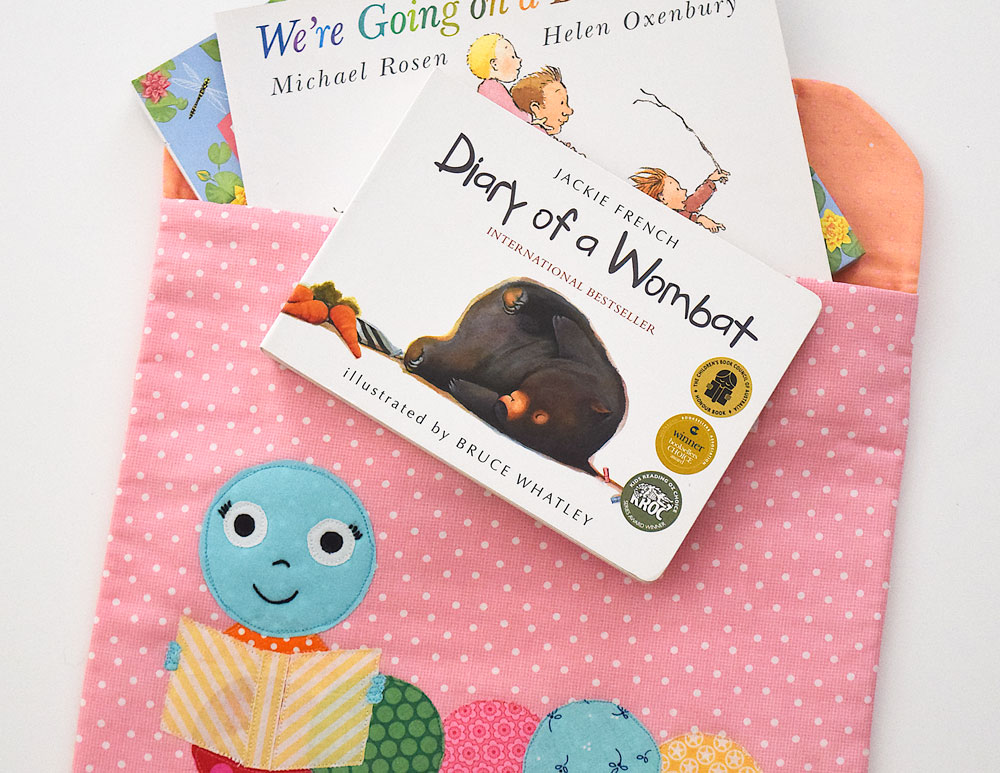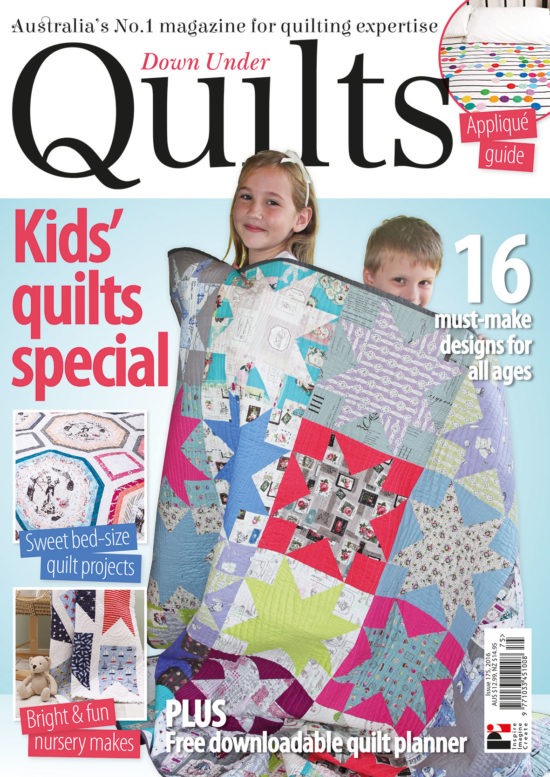 This little Bookworm library bag was a last minute contribution to the Kids Issue and is a very simple project to make.     The library bag projects I'd seen around previously mostly had drawstring handles on them.  They were adorable but my kids always found those drawstrings a little tricky so I designed this library bag to have a soft handle and a hook and loop fastener which, I think, makes it much easier for small people to carry and open.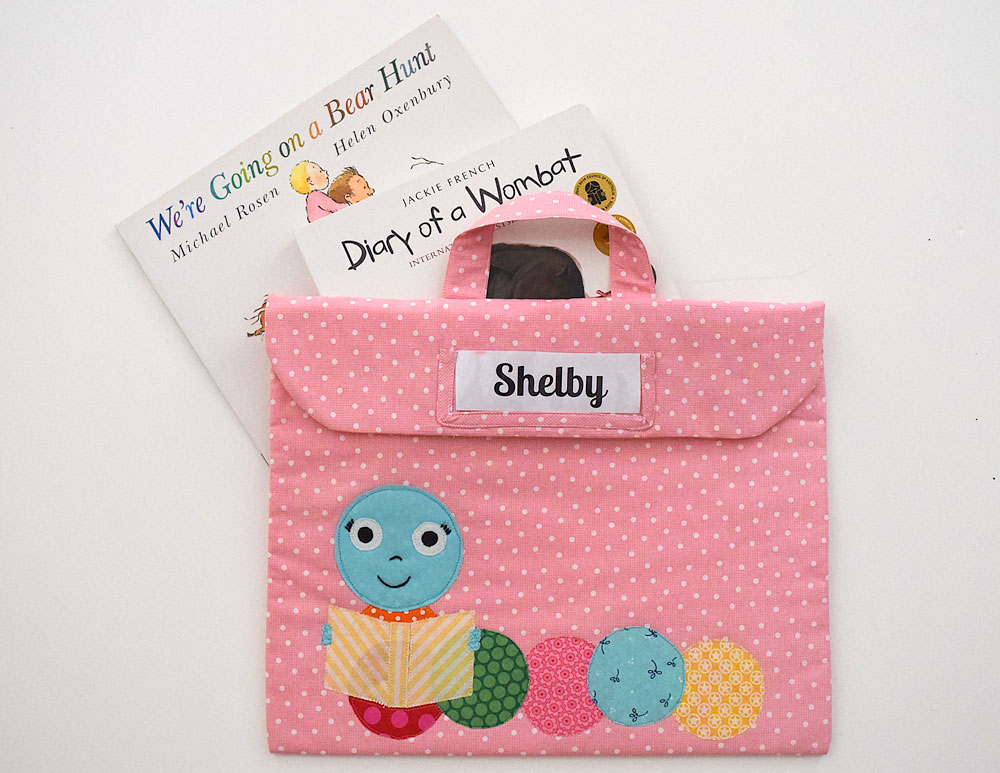 She's a happy looking bookworm isn't she!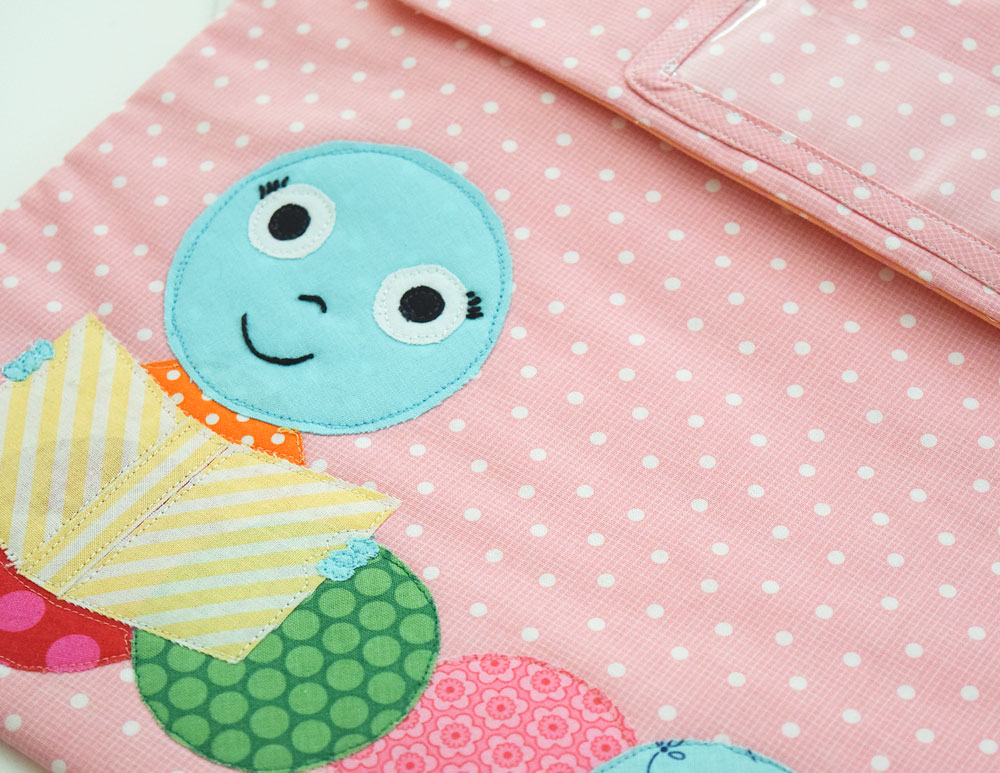 If you're out and about it's worth picking up a copy of this magazine there are so many great quilts and projects in it including the stunning star quilt by Jeanette Bruce of Gone Aussie Quilting which is shown on the cover and, a super fun Ring a Rosy quilt by one of my fellow Farmer's Wife 1930's Sampler Sewalong bloggers Alyce Blyth of Blossom Heart Quilts just to name a few.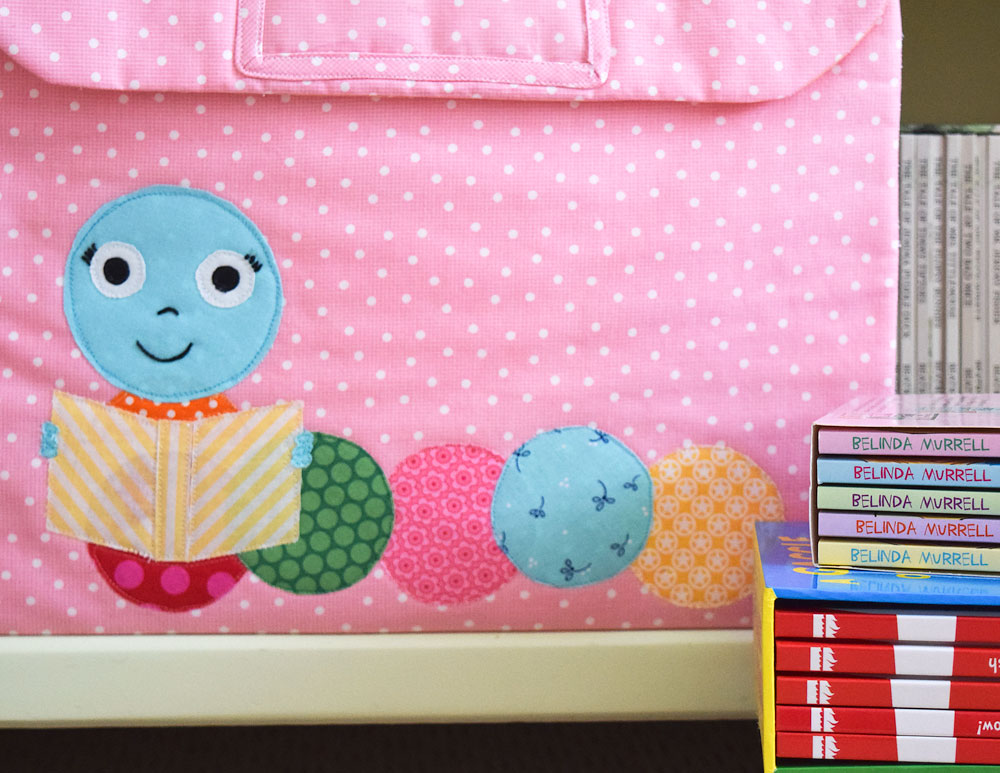 Happy sewing,