I've had a picture of a button heart on one of my Pinterest boards for a gazillion years.  It was one of those 'one day I'll make that' projects we all love to have but never seem to find time to make.   Well thanks to Kerry @ Kidgiddy and her Sew Prompted 2016 Instagram posts I've finally made it.   This week the photo prompt was… I'm sure you've guessed by now… buttons.  It was really lovely to sit down at night to a little bit of hand sewing and I figure sewing this many buttons in one week means I can reasonably excuse myself from any button reattaching-mending chores for the rest of my life!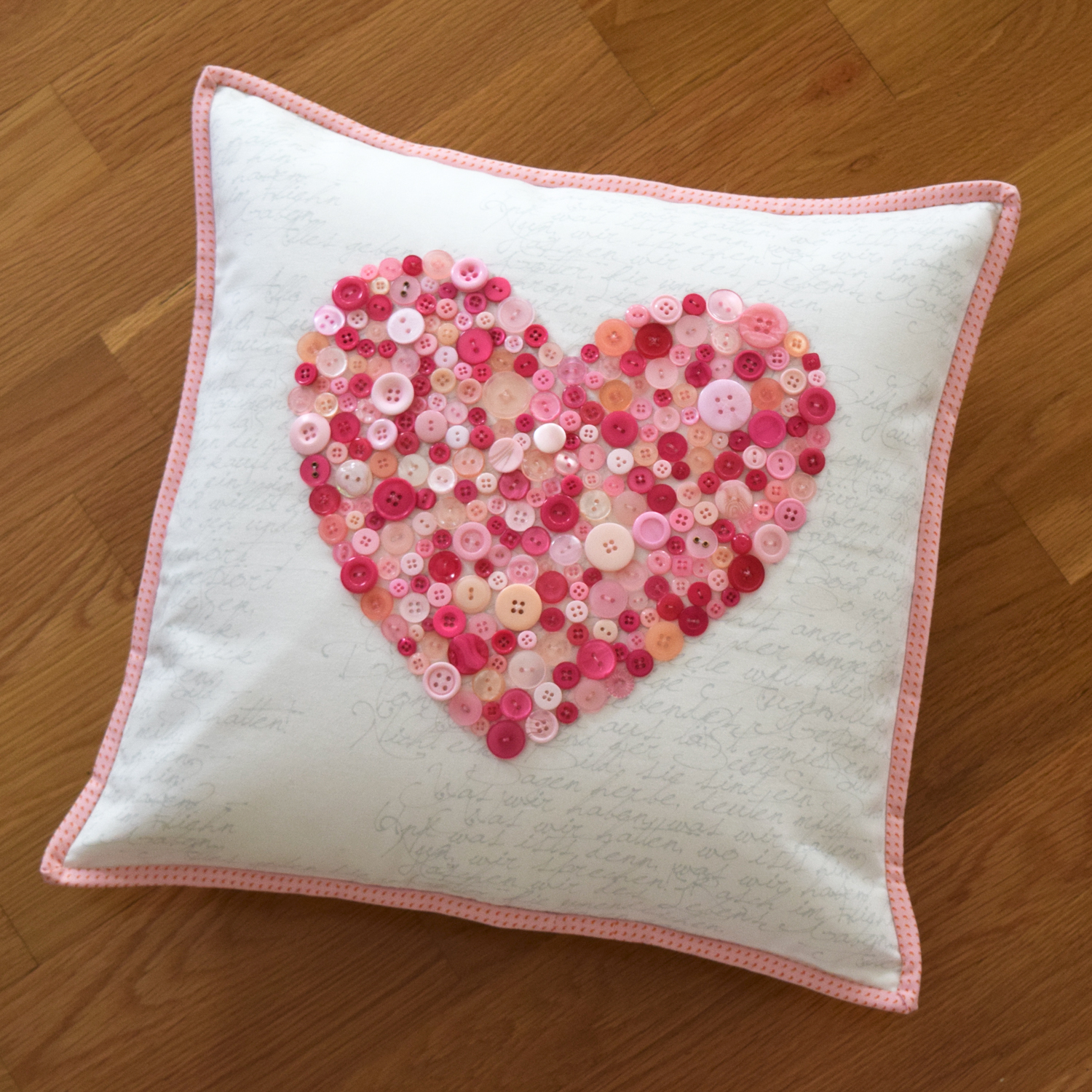 I turned my button heart into a 16″ cushion cover and will be gifting it to one of my daughters friends for her birthday in a couple of weeks time.     If you'd like to make a button heart cushion you can download the template I made here.
I recommend cutting your fabric larger than you need for the finished cushion.   I cut mine at 18″ and adding some fusible interfacing to the back before starting.   Doing so will give the cushion panel some stability as those buttons are sewn on.
Start by tracing the outline of the heart template on to your fabric and then sew buttons of random sizes around the outline with coordinating or invisible thread.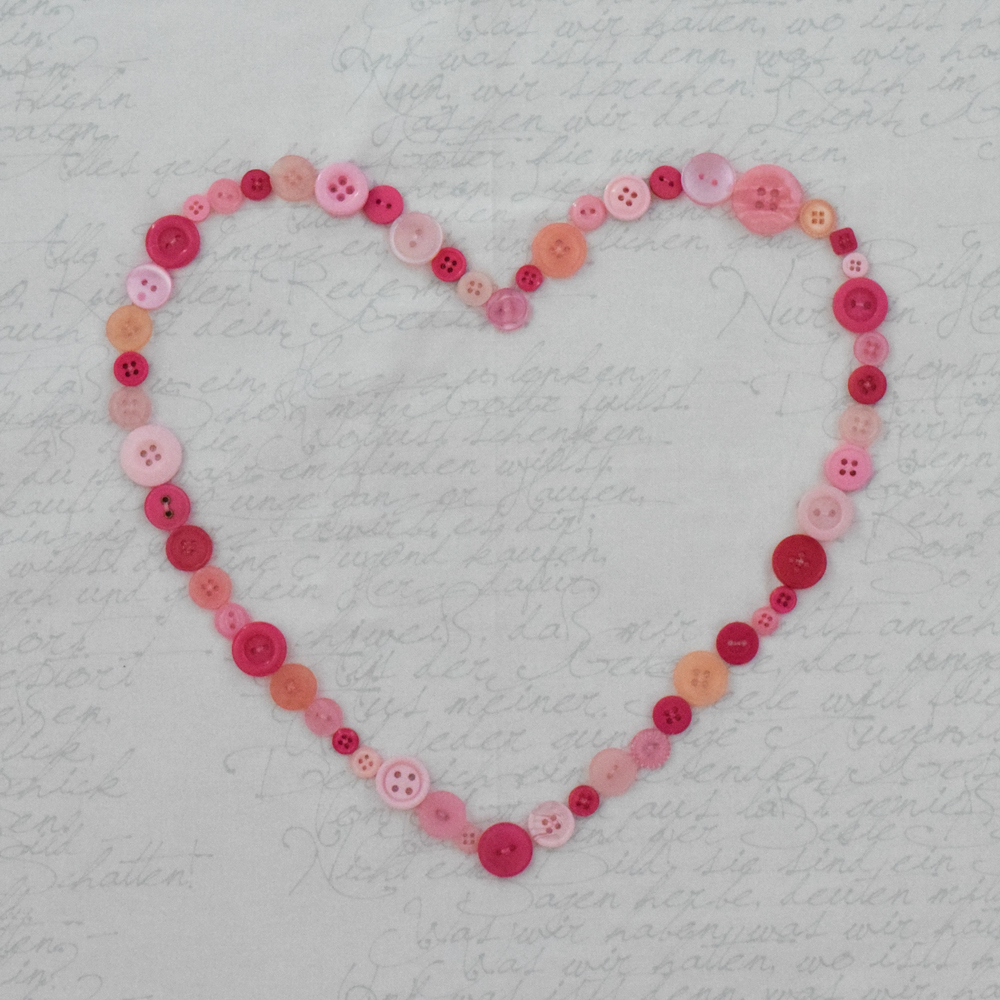 After that add some larger buttons to the middle of the heart.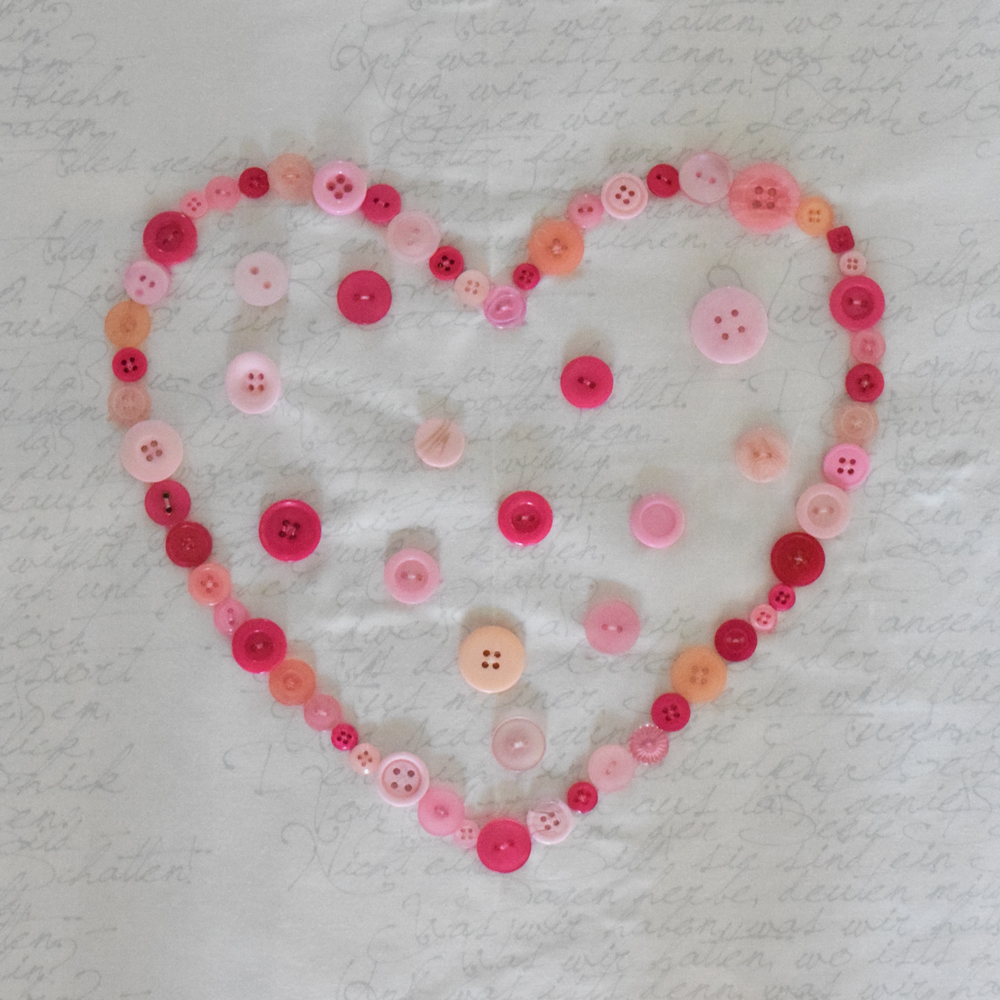 And then start filling in the spaces.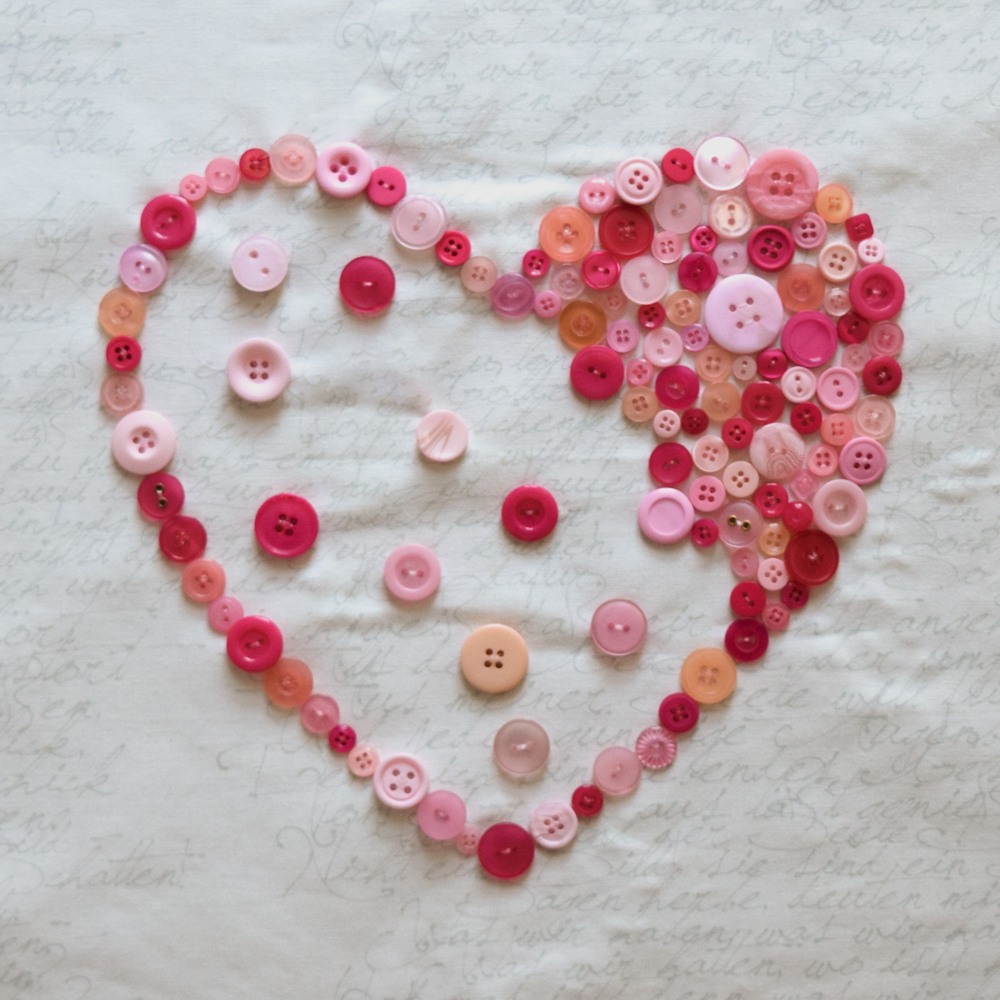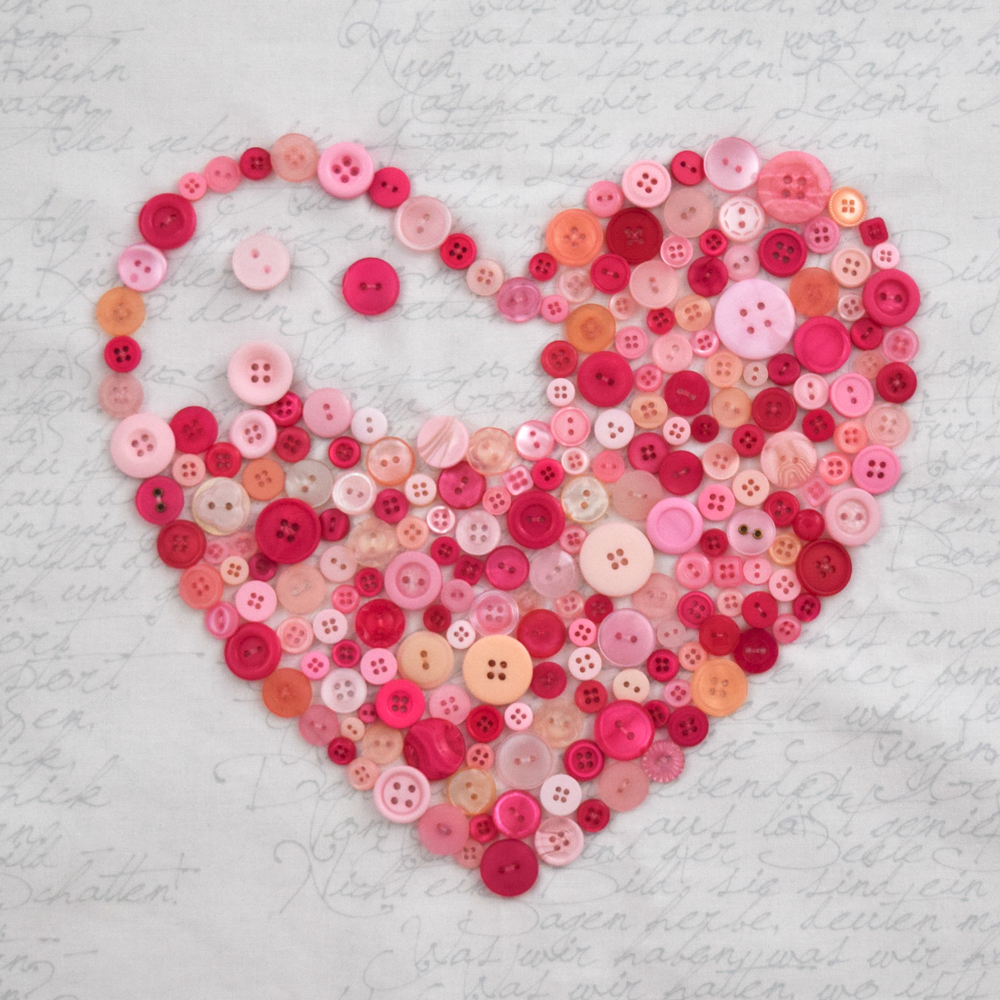 And before you know it your cushion panel will be done!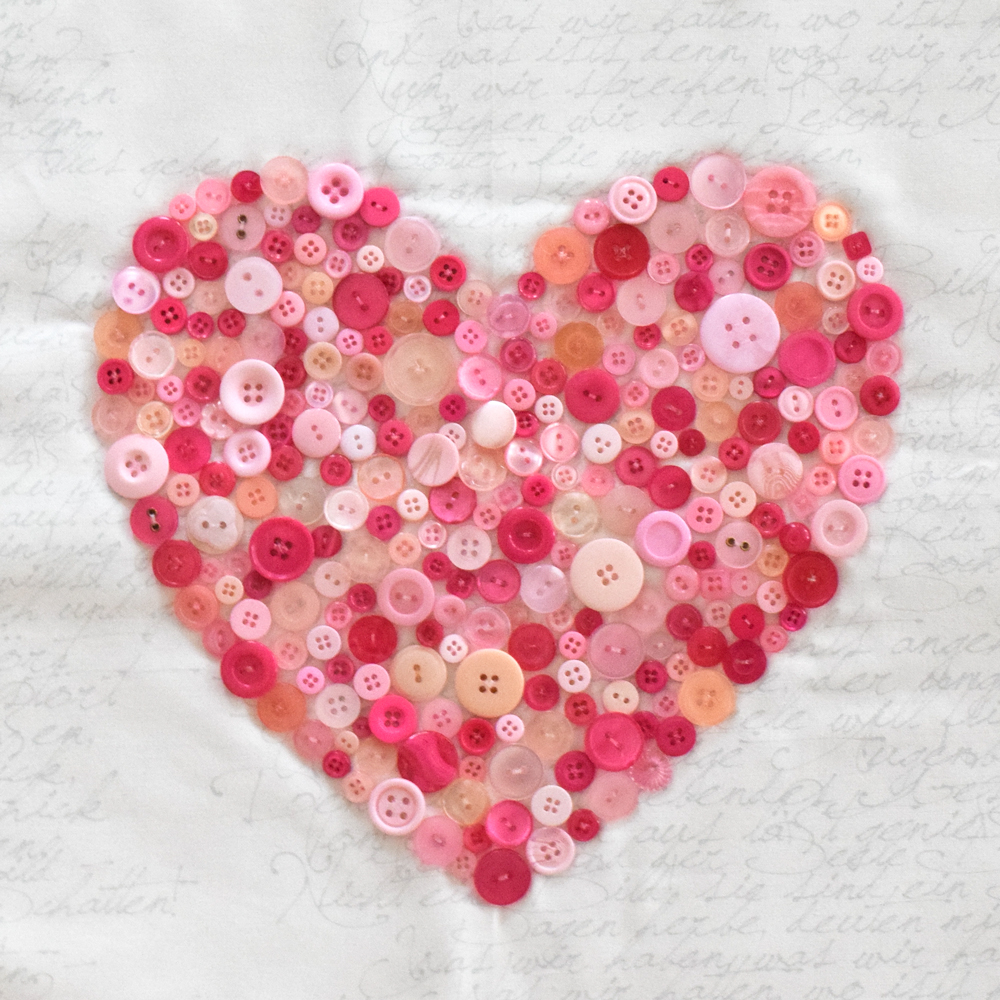 Before putting the cushion together it's worth adding a layer of fusible batting to the back of the cushion panel or another piece of fabric.   It's not completely necessary but it will ensure that any stray threads won't get caught up or break later.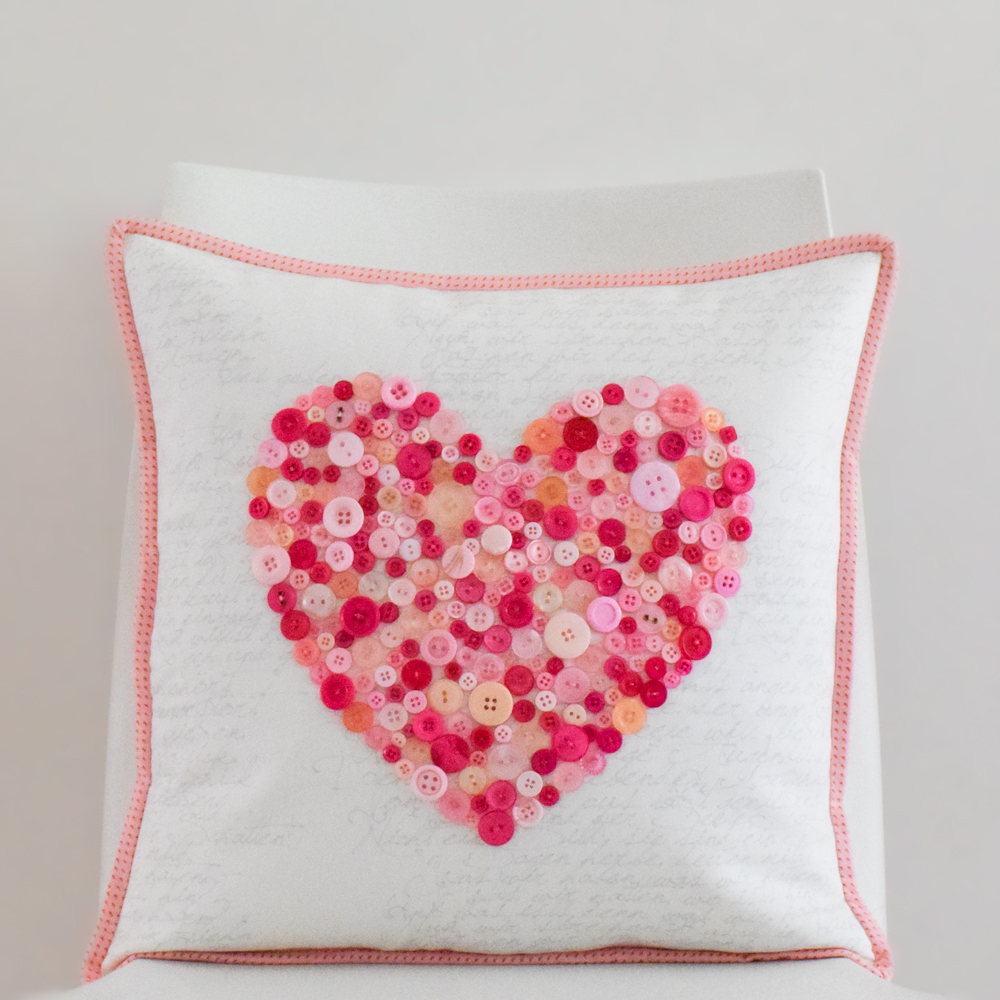 And of course, if you make one, I'd love to see it.   Don't forget to tag me on Instagram or Facebook!
Until next time,