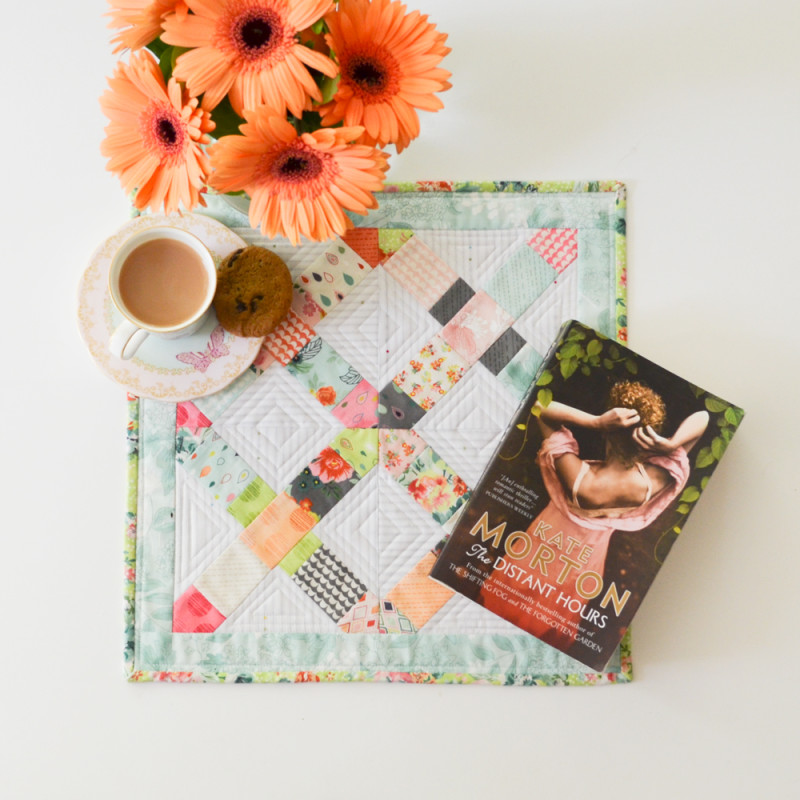 Last week Cat from Cat & Vee posted a fabulous tutorial for her Bust-A-Kiss block on their blog.    Did you see it?   Trust me, you are definitely going to want to check it out!    It took me about 1 second to know that I had to make one, it was going to be a mini and, that I was making it with Fresh Cut, the gorgeous new Moda fabric line by Basic Grey!
Cat's tutorial is for a 12 1/2″ unfinished block with step by step directions that are super easy to follow.    To make the mini I resized the block by starting with a 7″ square.  The centre strings were made by joining five mini charm squares together and then trimming each set to 2″ x 10 1/2″.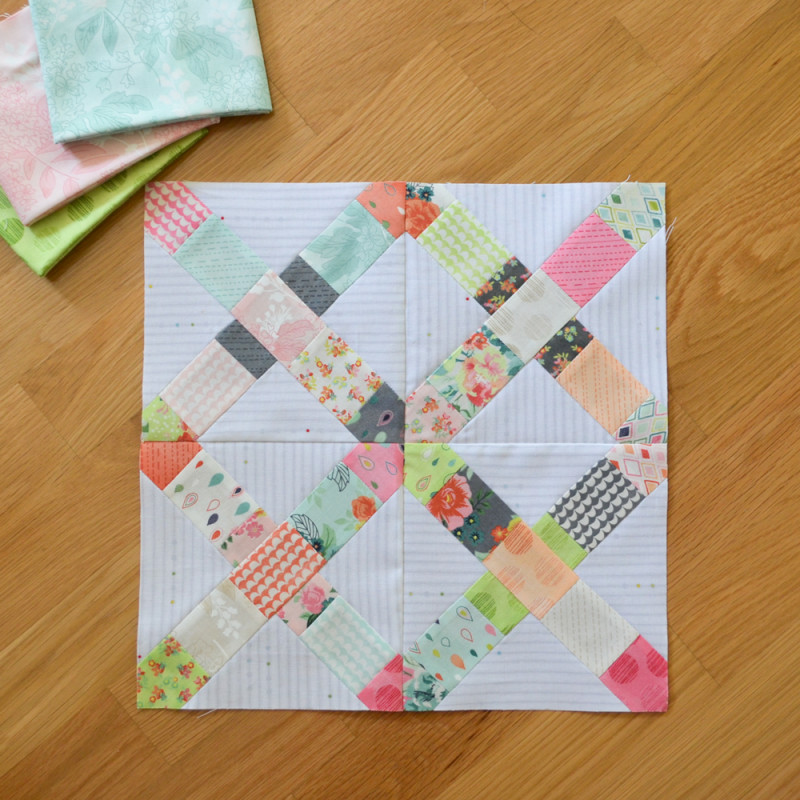 After making and joining four blocks together I added a simple border…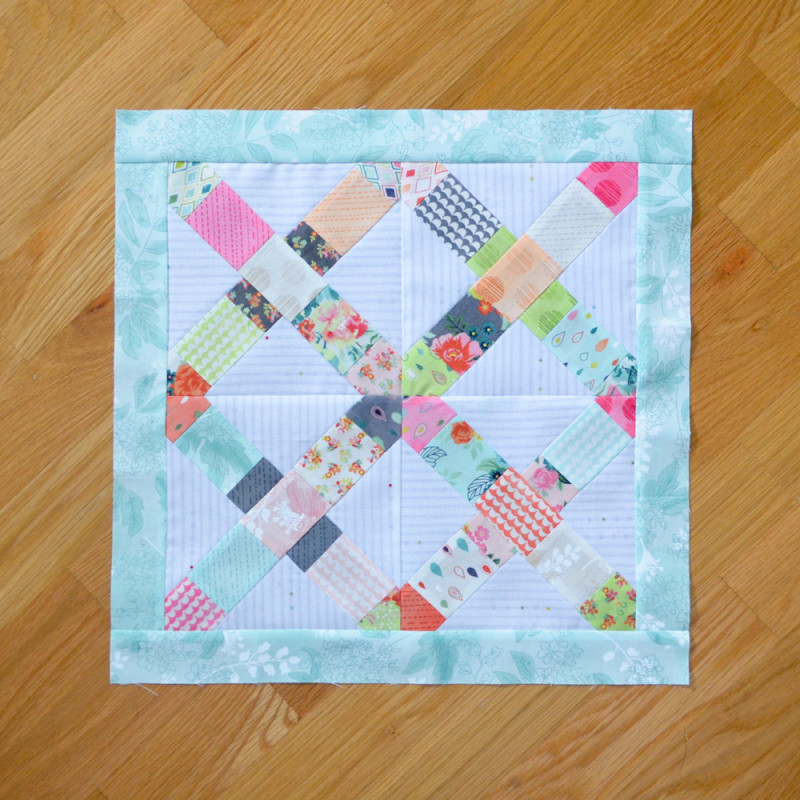 … did some simple straight line quilting, binding and voila! one completed mini top all in a couple of hours.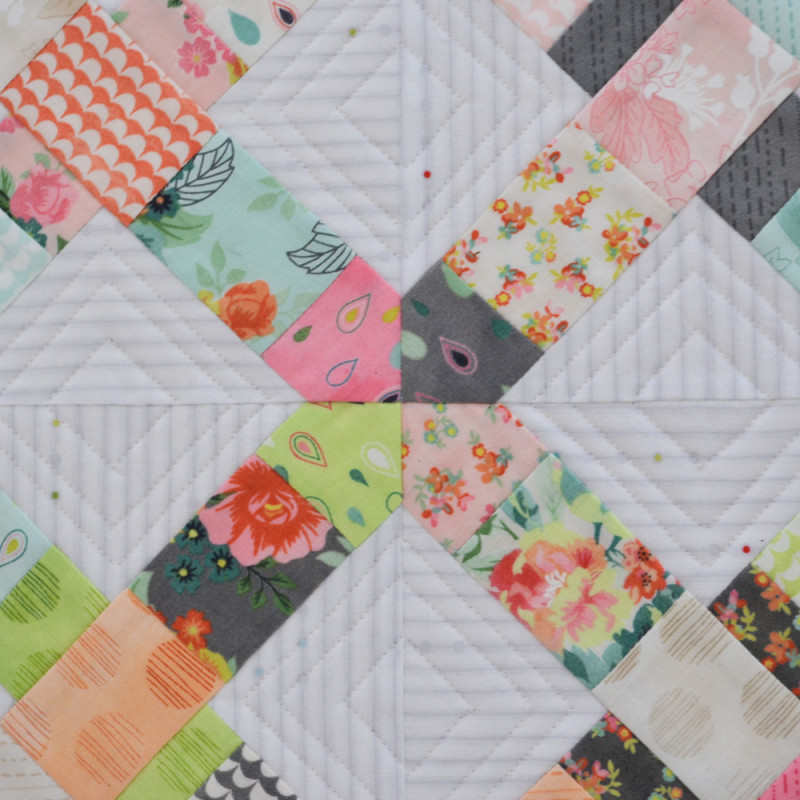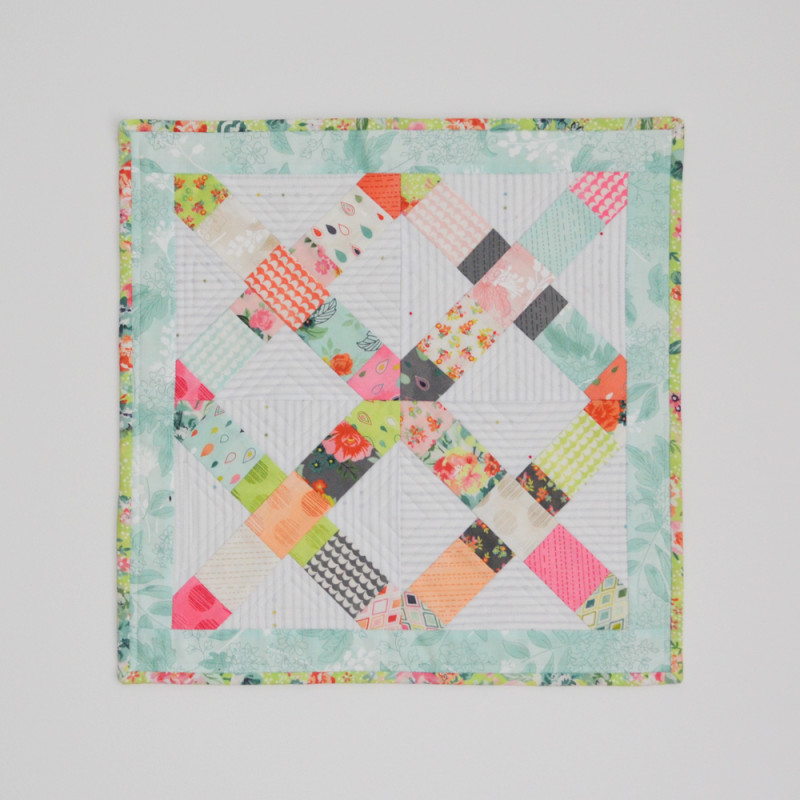 And then I started thinking that this mini would make an awesome cushion cover!  I haven't sewn another one just yet but you can bet I will do in the near future.   In the meantime, my mini and I will be hanging out with the gorgeous flowers I picked up this morning, having a cup of tea and a read.   Looks blissful doesn't it!  Hope you enjoy your day too 🙂