Boo!  It's Halloween time which is just about my favourite holiday of the year and I have a new pattern for you to help celebrate.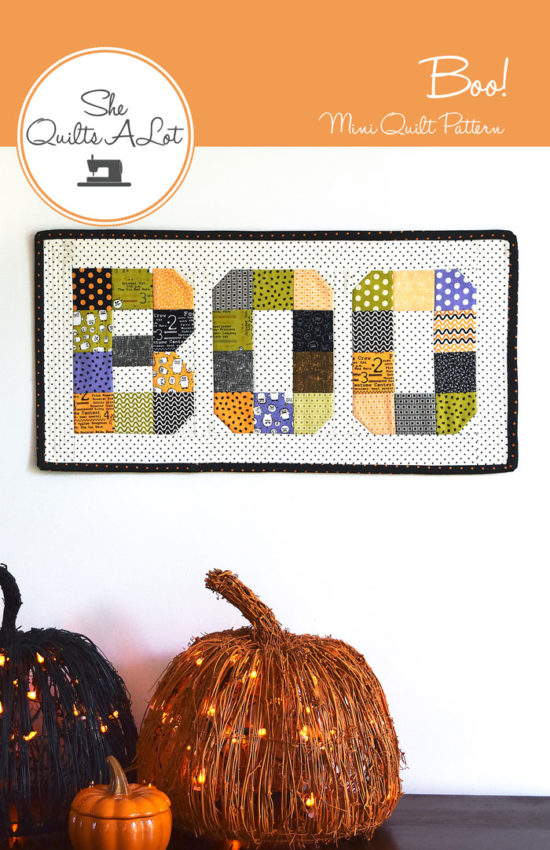 The Boo Mini quilt looks great hanging up on a wall or being used as a table runner.   It would also make the cutest cushion ever!  It finishes at 10″ x 21″ and is cinch to make in just a few short hours.   To make your own own you'll need:-
one Moda mini charm pack (or 31 2.5″ squares)
1 Fat Quarter of background fabric
1 Fat Eighth of binding fabric
14″ x 25″ of backing fabric.
You can grab a copy of the pattern from my online store, or on Craftsy and, because I love Halloween soooo much, this week the Boo! Mini pattern is half price at just $3.00!   The patterns includes all of the information you need to complete the quilt and there's loads of colour diagrams to help along the way.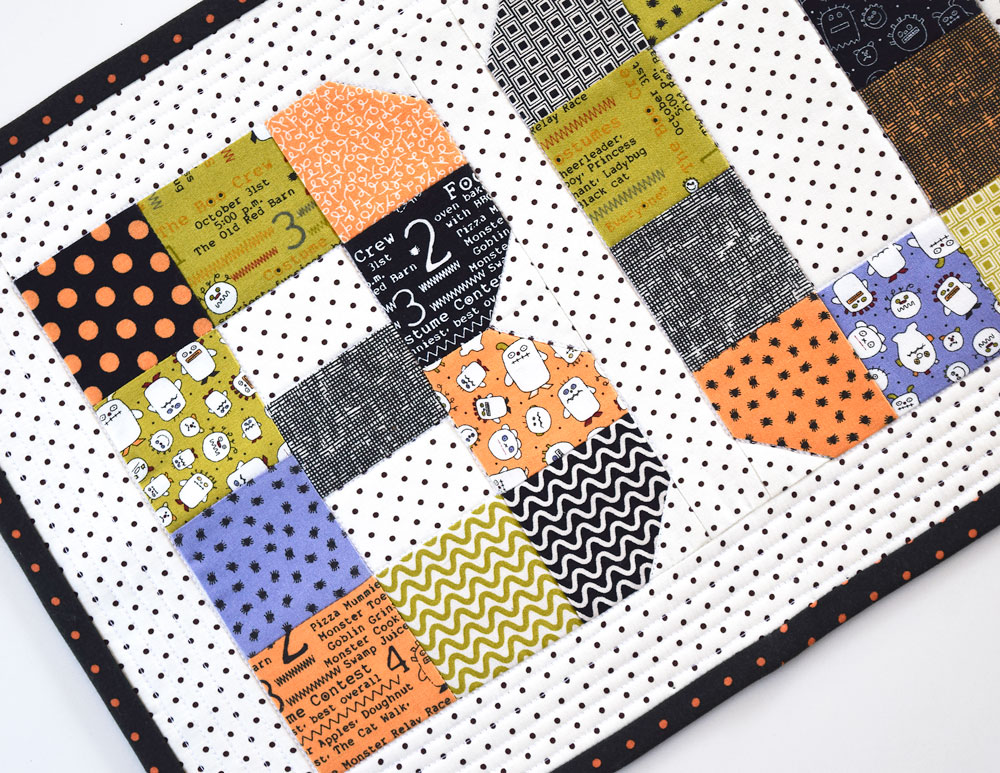 I can't wait to see the versions you all make!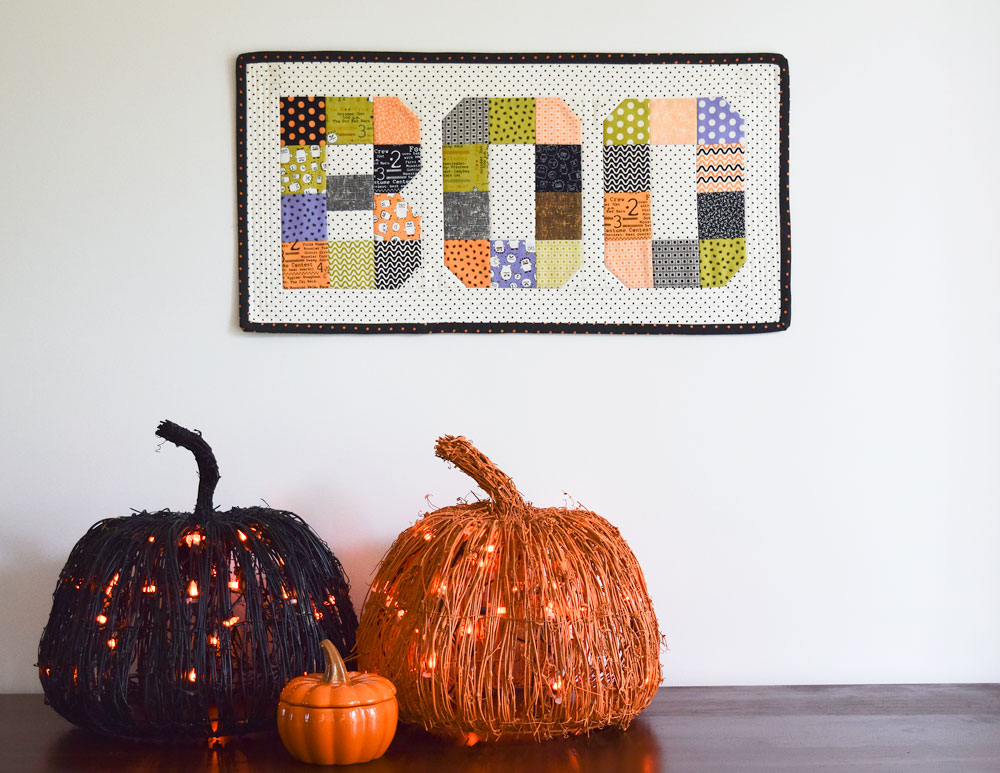 The Boo! Mini is the first in a series I'll be releasing that are made with Moda Mini Charm Packs and just a couple of fat quarters or less.   Of course, you don't need to have a mini charm pack handy, you can cut the 2.5″ squares from your scraps or a larger squares.  Sounds fun right? Be sure to keep an eye out for them all!
Happy Halloween,