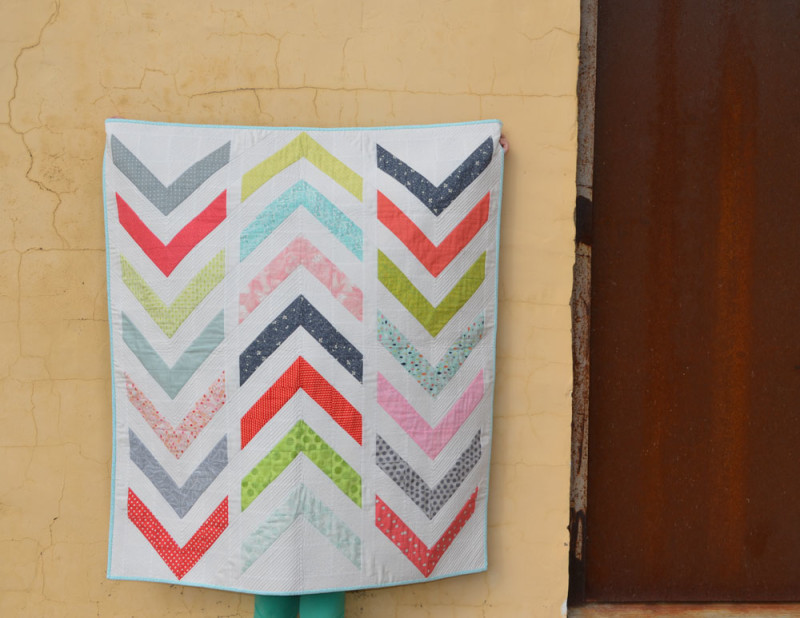 Over the last month or so I've been so inspired by a whole bunch of quilters who have been sewing up their half square triangle and flying geese ears and using them to create new projects.   I had a whole bunch of leftovers from sewing the sample quilt for my Down South pattern and thought it would be fun to see if I could create an original design to enter into Amy's Creative Side Blogger's Quilt Festival.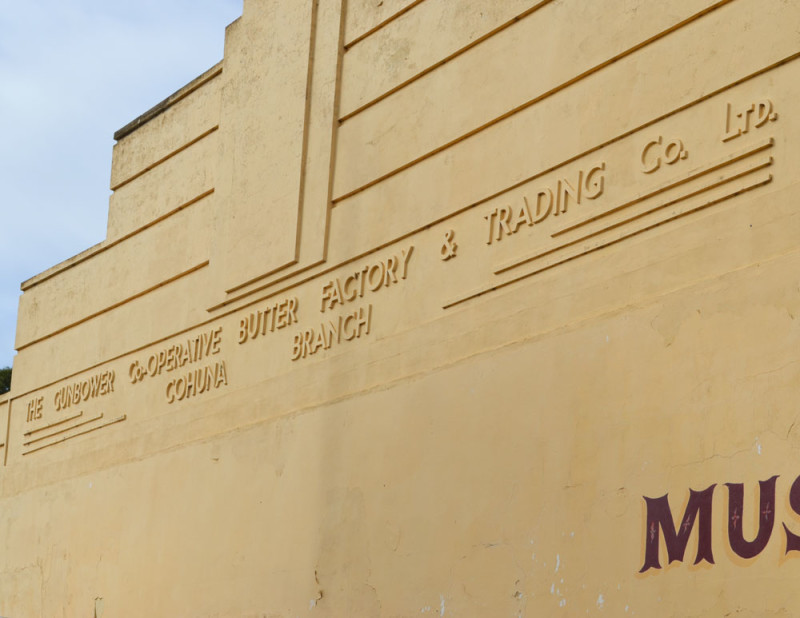 I'm away from home at the moment visiting my husbands home town.   Cohuna (yep that's really the name of the town!) is a tiny little place with a population of just over 2000, including the surrounding area, in country Victoria.    I finished binding Lickety Split while I've been down here and then went out to the old butter factory to do some photos.   It's a gorgeous old building and I'm so grateful to Jenni at Factory & Field for allowing me to shoot photos there.   Jenni has a fabulous homewares & coffee shop in the butter factory which is fast becoming my favourite place to be.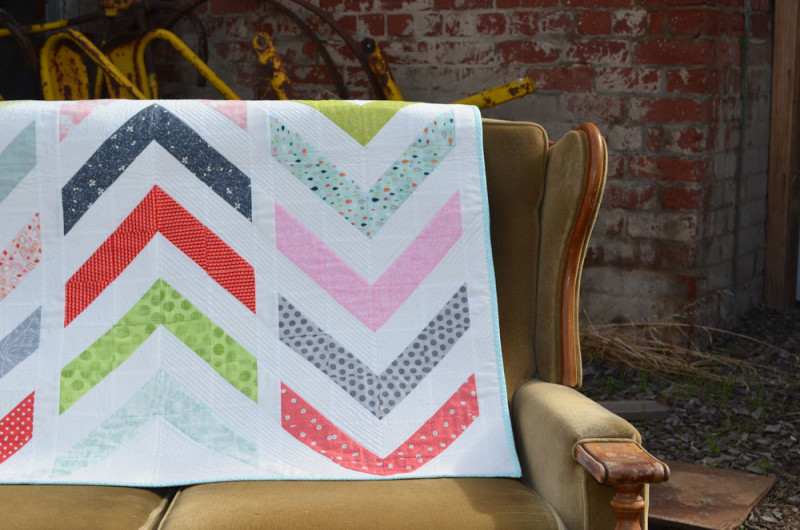 Lickety Split is made using half square triangles and a few strips and comes together very quickly.   I managed to piece and quilt this baby sized quilt (42″ x 46″) in a day once I had all the half square triangles trimmed and ready to go.   Can you guess how it got it's name???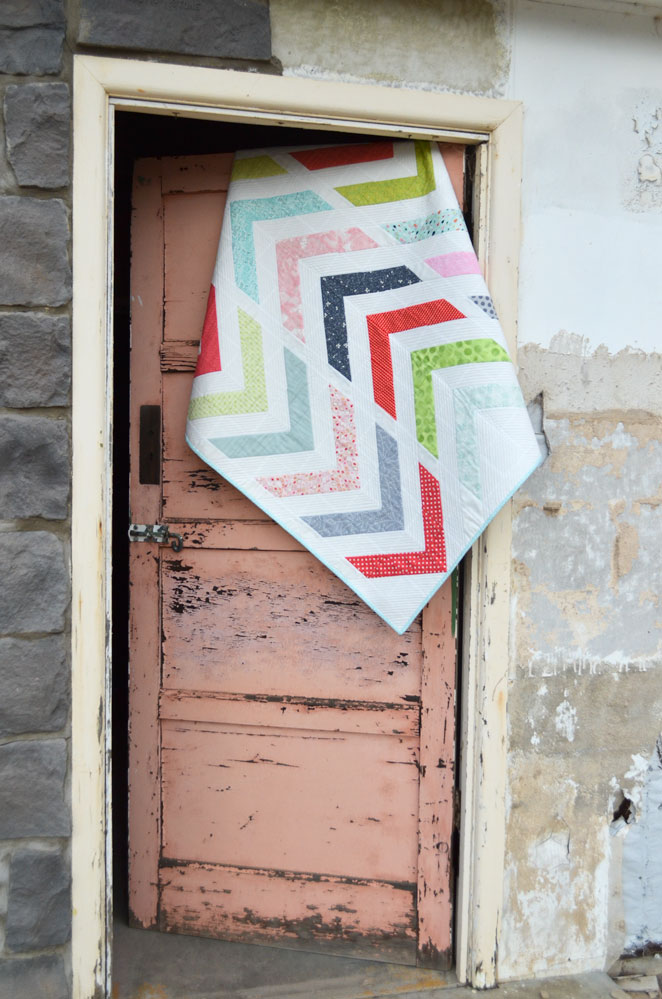 I used scraps for this quilt but I like that the design would work just as well with any fabric collection.   I also love that this design could be sewn with smaller half square triangles to create a cushion cover or mini quilt or, larger half square triangles to make a bigger quilt.  The possibilities are endless.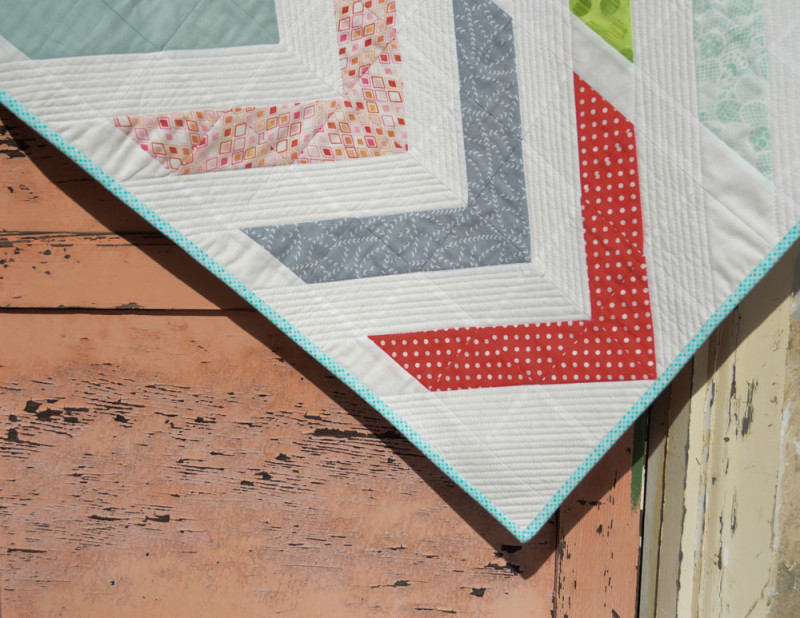 Also loving how this beautiful old door was such a perfect match to one of the Fresh Cut by Basic Grey prints I used in this quilt!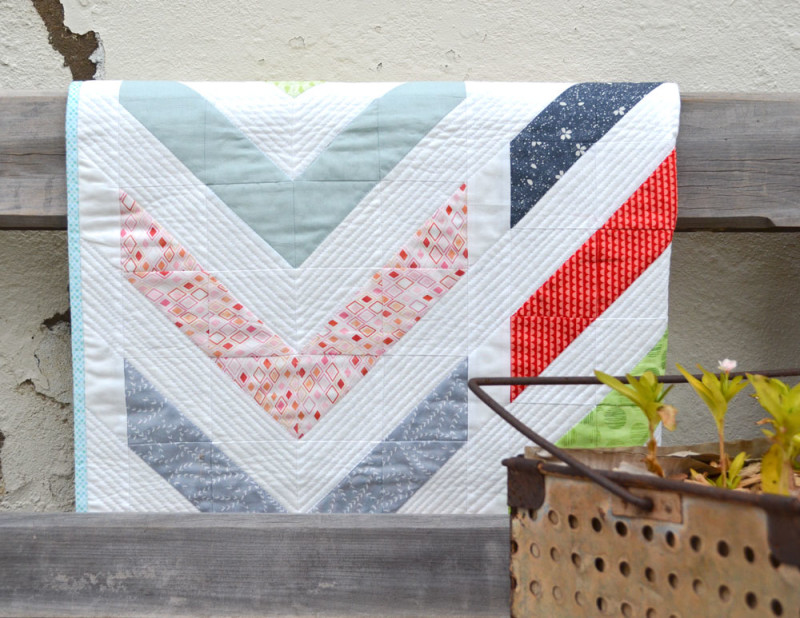 I quilted Lickety Split on my home machine using a 1/4″ echo all over the background fabric and left the coloured chevron wedges unquilted.   I love echo quilting because it's so quick to do and also because it gives the quilt such gorgeous texture.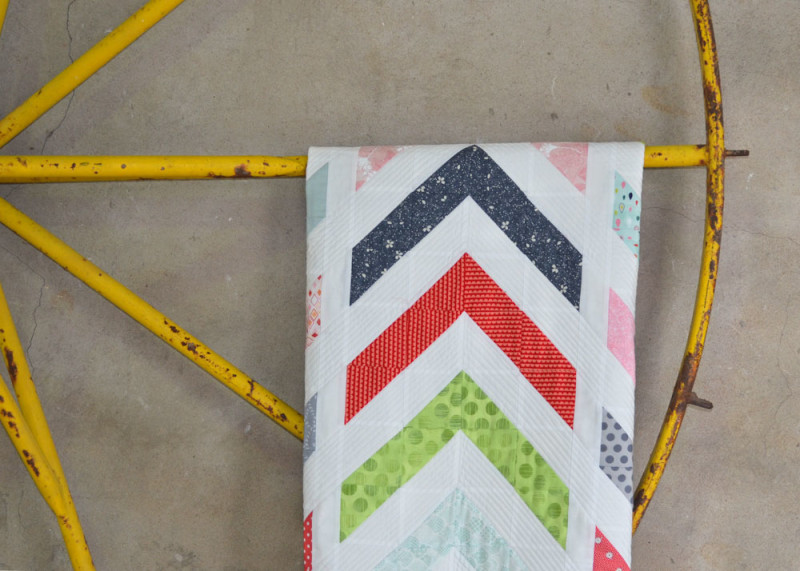 Good luck to everyone who's joining in with Amy's Creative Side Blogger's Quilt Festival.    The quilts linked up so far have been amazing and I can't wait to see more!
I'm also linking up with Quilt Story Fabric Tuesday, thanks guys for hosting such a great link up.
Until next time,