Another day, another blog tour and this one is a corka!   Angie from GnomeAngel has gathered together an awesome bunch of quilters who have designed fun and free mini quilt patterns using the Marti Michell Perfect Patchwork Template Sets and today's my turn.  Yay!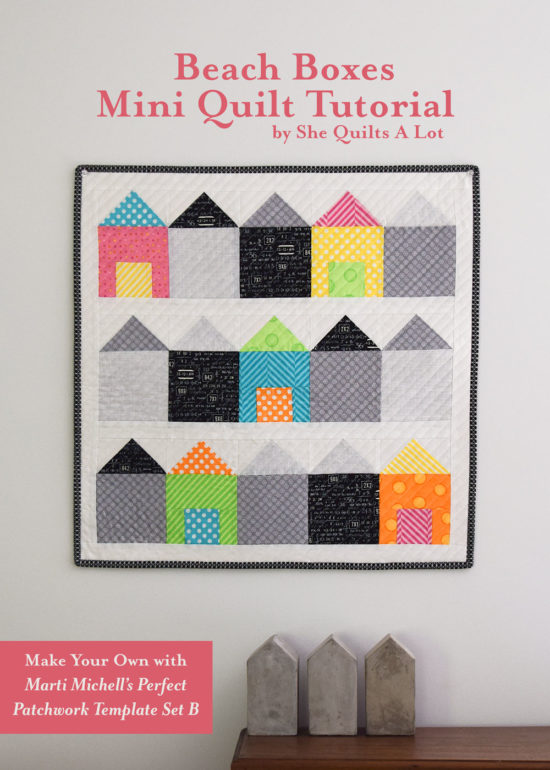 Have you ever seen the Beach Houses at Brighton Beach in Melbourne, Victoria?  They're a sight to behold with all the bright fun colours and are an iconic little piece of Australia.     They're also pretty good inspiration when ideas are few and far between for a mini quilt design!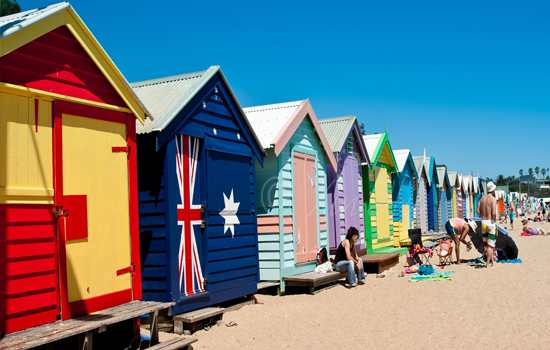 To make your own version of the Beach Boxes mini quilt you'll need Set B of the Marti Michell's Perfect Patchwork Templates.   If you've been sewing along with the Farmer's Wife 1930's Quilt you probably already have a set, if not, you can grab them direct from Marti by clicking here.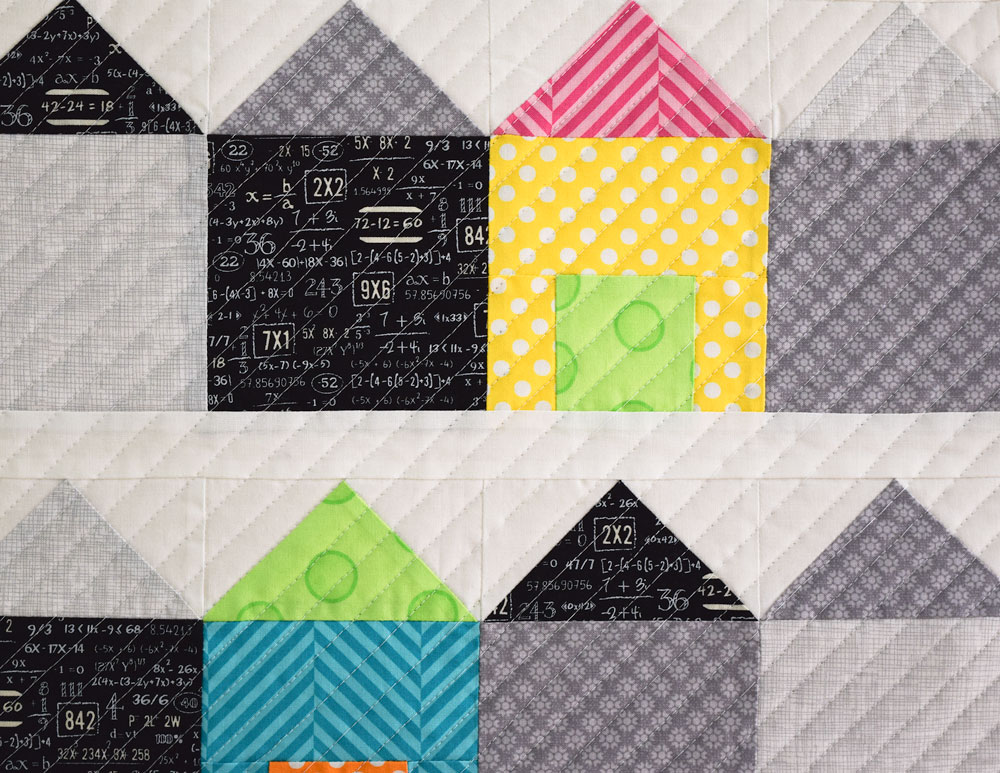 The Beach Boxes mini quilt is perfect for using up some of the scraps we all have laying around or, you could use a Charm Pack of bright fun fabrics and make all of the boxes colourful like the ones at Brighton.   To make the mini like mine you will need:
10-15 squares of bright fabric at least 5″ x 5″
3 Fat Eighths of grey and black print fabric
1/3 yard of white background fabric
1 Fat Quarter of black print fabric for the binding
25″ x 25″ square of backing fabric
24″ x 24″ square of cotton batting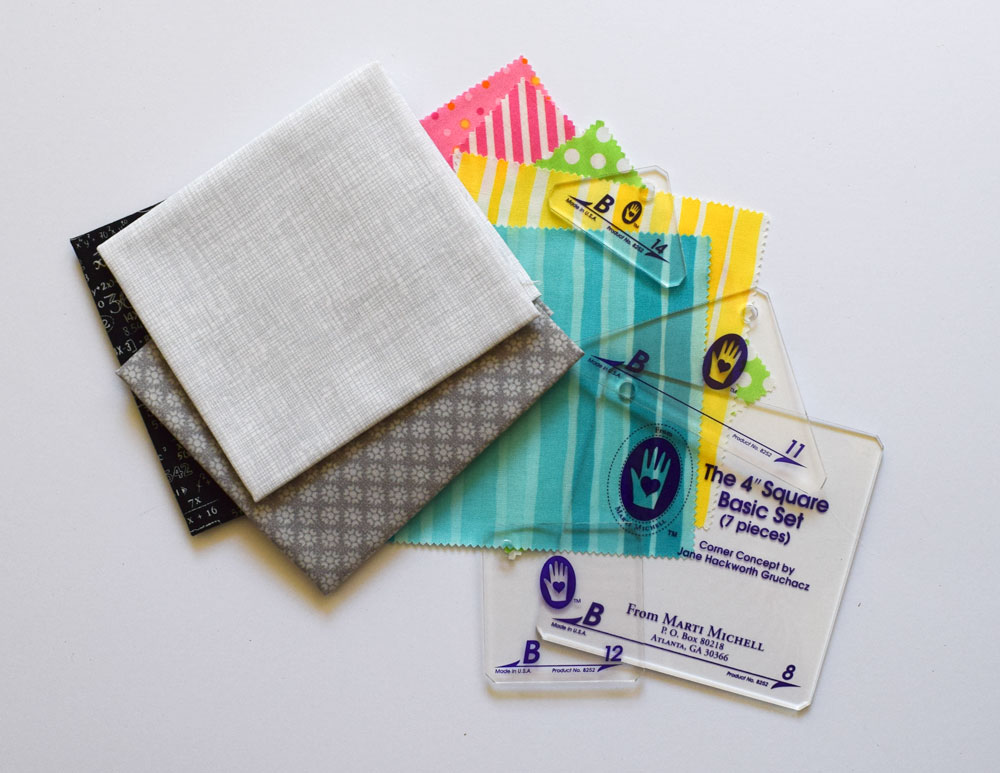 Once you have all of your supplies gathered making the 22.5″ x 22.5″ mini will be easy!   You can follow along with the tutorial steps here or you download a PDF version by clicking on the image below or here.   Just a quick note: the binding can be cut from a fat quarter (6 strips) or yardage if you have it (3 strips).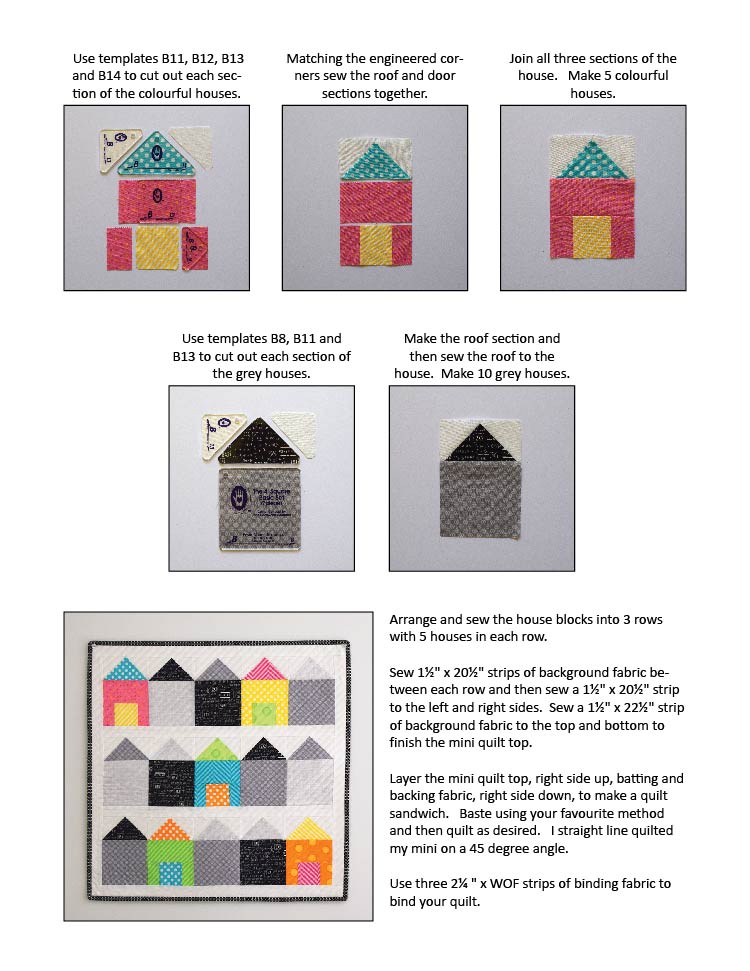 I had every intention of leaving the quilt as a mini but then…. who doesn't love a bright fun pillow.   If you'd like to do the same grab a 20″ zip and an additional 25″ square of background fabric and then head on over to my Lapped Pillow Back tutorial to make yours!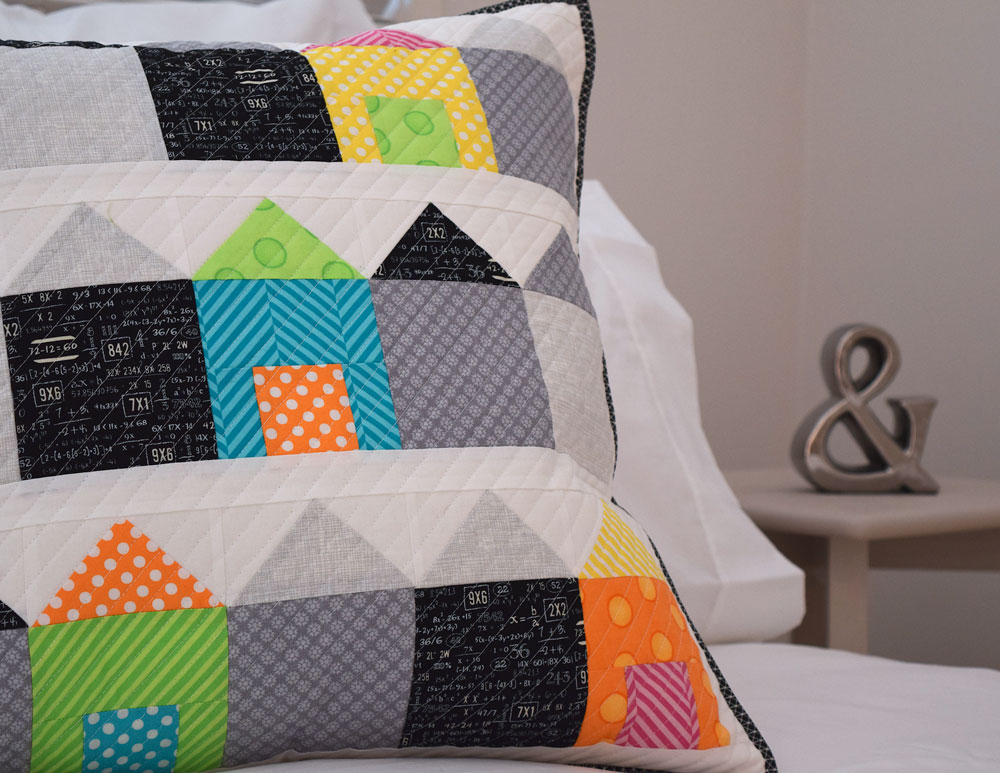 But wait there's more… There are some great prizes up for grabs if you make your own Marti Michell Mini Quilt!
On Friday 18 November Angie and all of the  bloggers will be posting a linky on our blogs. You can submit your photo via the link or you can submit a photo to the specific album in the Farmer's Wife 1930's Sampler Quilt Facebook Group or you can post it on Instagram with the hashtag #MartiMichellMiniQuiltmania and tag Angie @gnomeangel and Marti Michell @MartiMichell in the photo. So many ways to enter and so many awesome designs to choose from!
12 August 2016 Angie @ GnomeAngel.com
19 August 2016 Tonya @ The Crafty Mummy
26 August 2016 Lucy @ Charm About You
02 September 2016 Kirsty @ Bonjour Quilts  <— you are here
09 September 2016 Cat @ Cat + Vee
16 September 2016 Nathalie @ Les Ouvrages de Nat
23 September 2016 Alyce @ Blossom Heart Quilts 
30 September 2016 Peta @ She Quilts A Lot – that's me!!!
07 October 2016 Lisa @ Sweet Little Pretties
14 October 2016 Rachel @ Wooden Spoon Quilts 
21 October 2016 Raylee @ Sunflower Quilting
28 October 2016 Lisa @ In The Boon Docks
04 November 2016  Marti Michell
Happy sewing!