Hello hello!  Today it's my stop on the Backyard Roses Blog Tour.    This beautiful fabric is the work of my friend Nadra Ridgeway of Ellis & Higgs for Riley Blake Designs.  It is just the prettiest fabric and I love everything about it!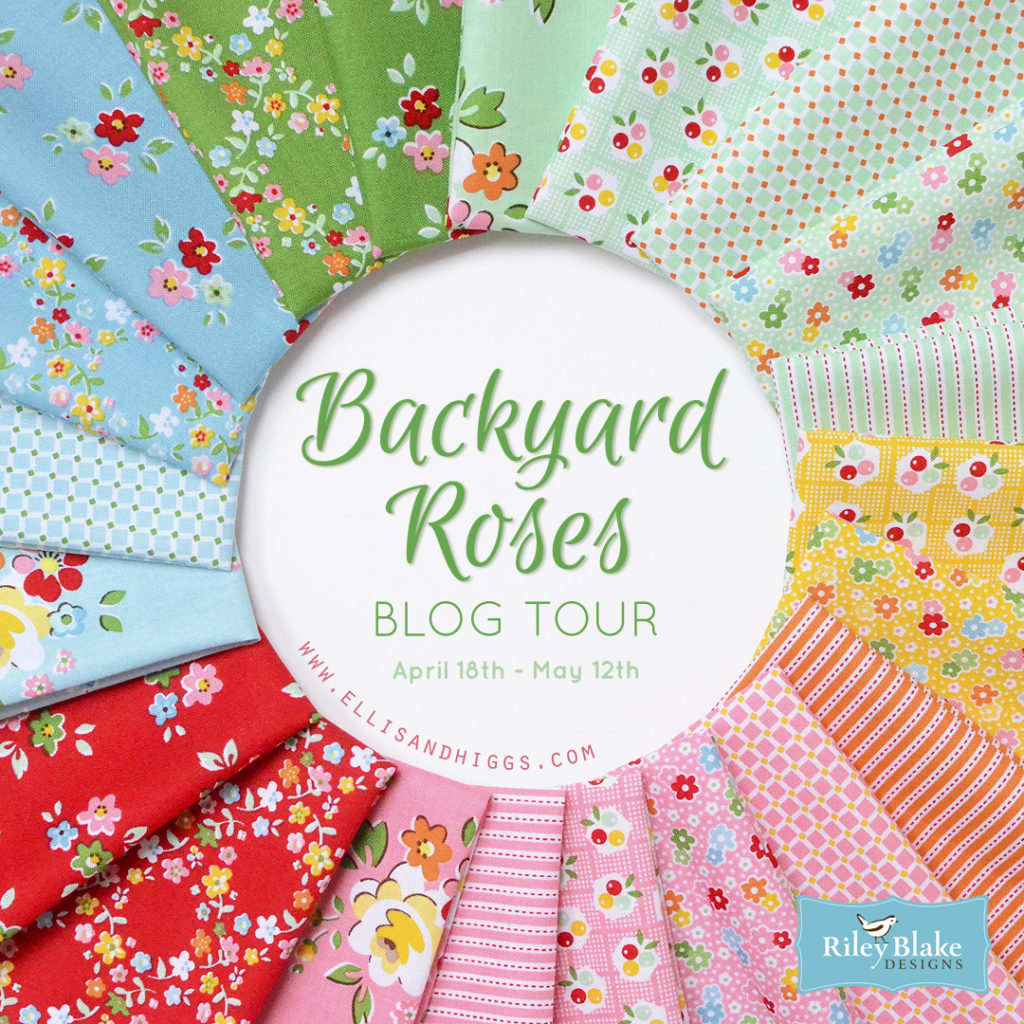 I tend to use a lot of pink in the projects I sew but from the moment I saw this collection the Green Bouquet print just pulled at my heart strings.   With so many fantastic colours it was a tough choice but in the end the green won out and I decided to make a project that featured it and just a couple of the other prints.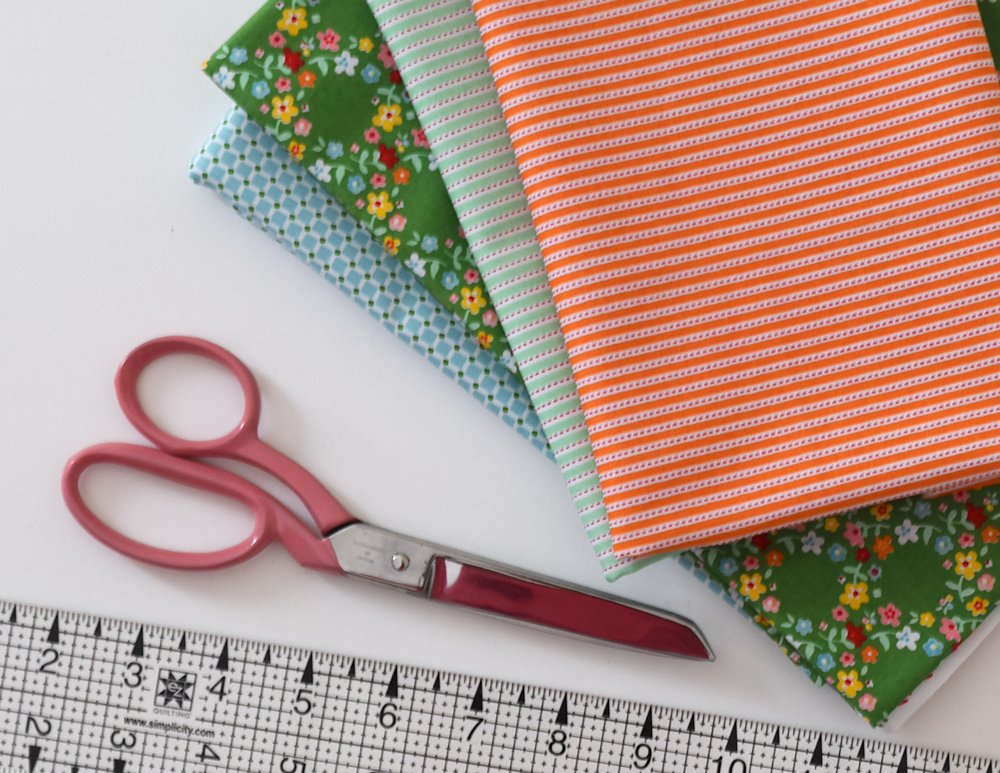 That project was going to be a bag but then…. another idea struck and I thought I'd make this little sleepover set.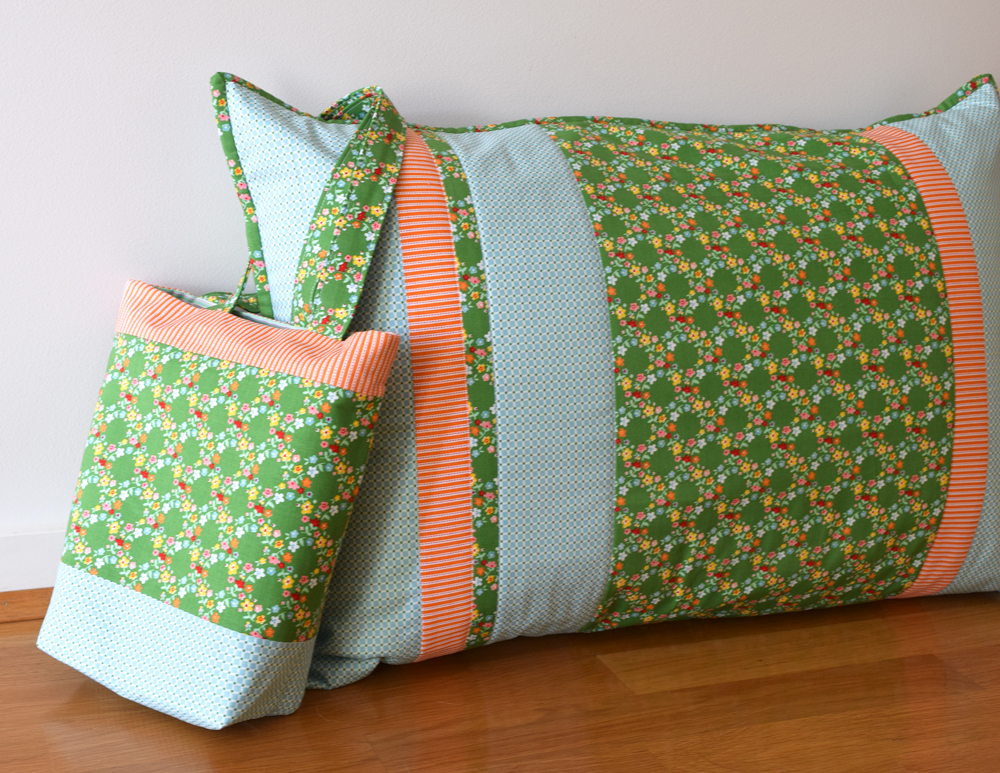 The pillow slip has a simple pieced and quilted front panel and, an envelope closure.   Rather than having visible seams on the inside I opted to bind the pillow slip with the Green Bouquet print.   I think it finishes it off really neatly and looks great too.    The tote bag isn't too large but it comfortably fits a sleepover's amount of 'stuff', including an electronic device or two, perfectly.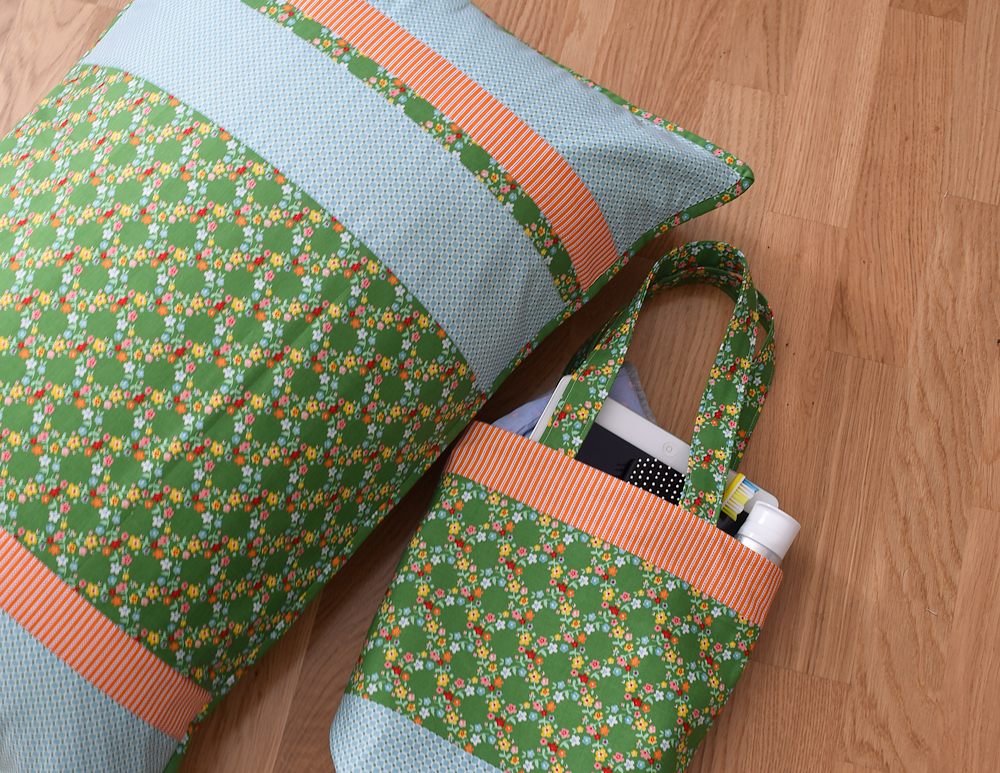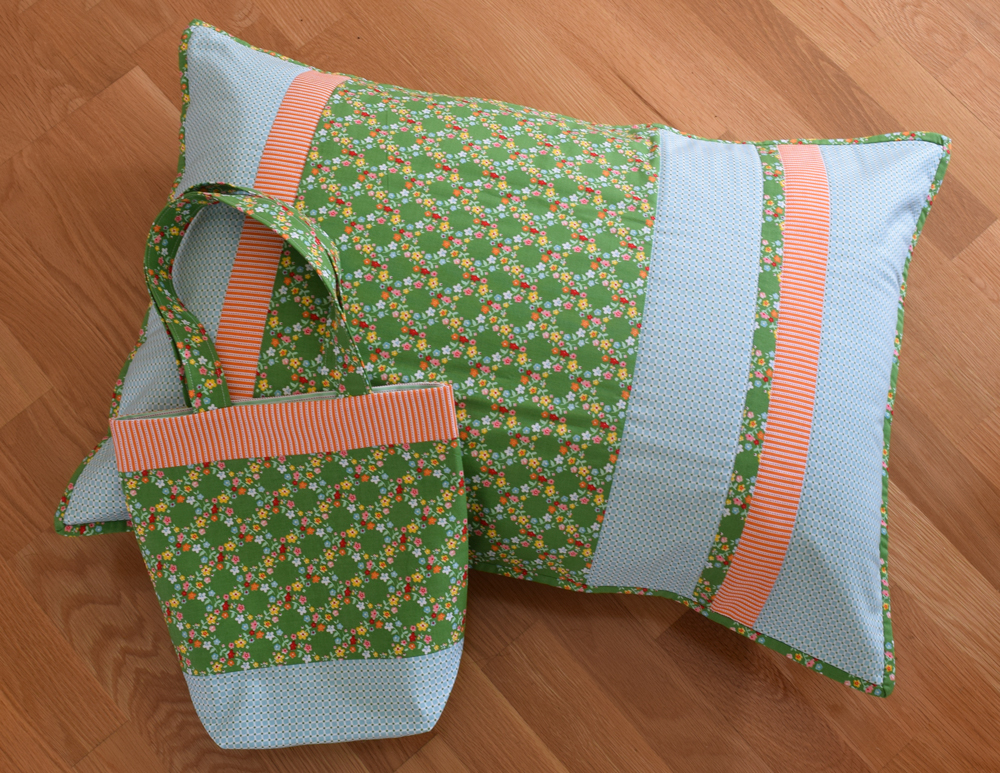 This is what sleepover days look like at our house… everything ready at the front door approximately 6 hours before the time we're actually leaving to drop them off!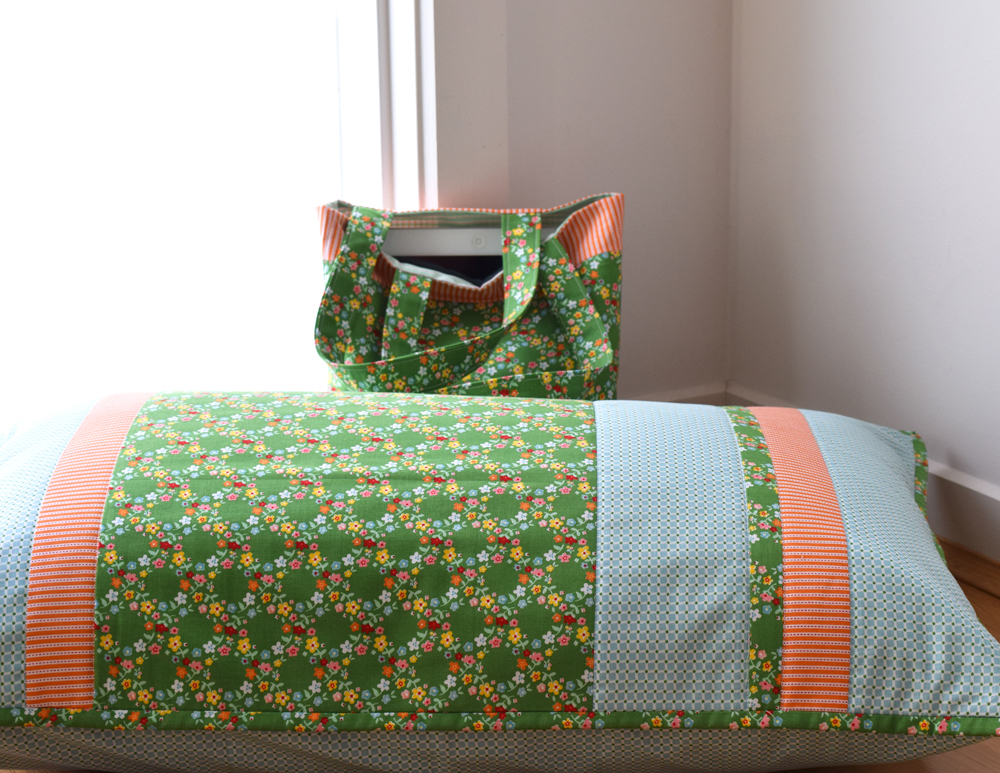 Somehow the packing away is never quite as quick but I do like that the pillow slip fits neatly inside the bag and can be popped in the cupboard ready for the next sleepover.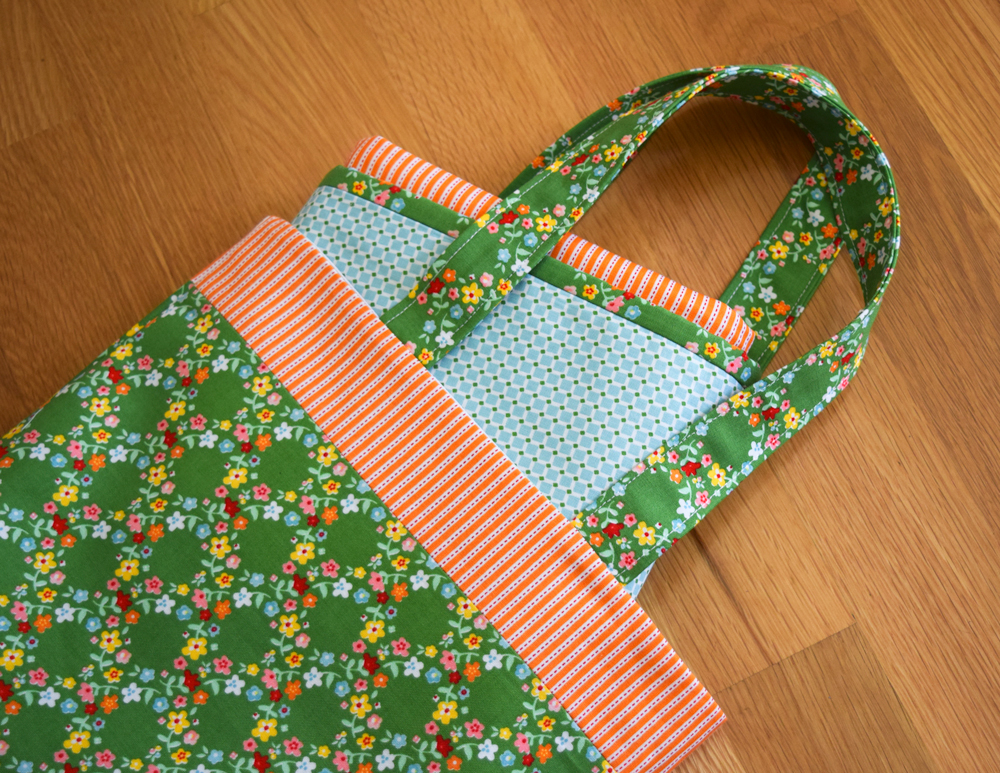 Thanks so much for stopping by today.
Don't forget to drop by and see what all of the other talented bloggers on the tour have been making with Nadra's beautiful fabric.

Have a great week!