Hello and welcome to my stop on the A Spoonful of Sugar Blog Tour.

After following the A Spoonful of Sugar blog for years I was so excited to see that Lisa had written a book and even more so when she asked me to be a part of the blog tour for the book!  I knew the book would be filled with pretty & practical projects that would be so much fun to make and that I'd have a hard time choosing one.  Resistance was futile so I've started with two!  You can purchase your own copy of the book by clicking here.  Trust me, you're going to want a copy.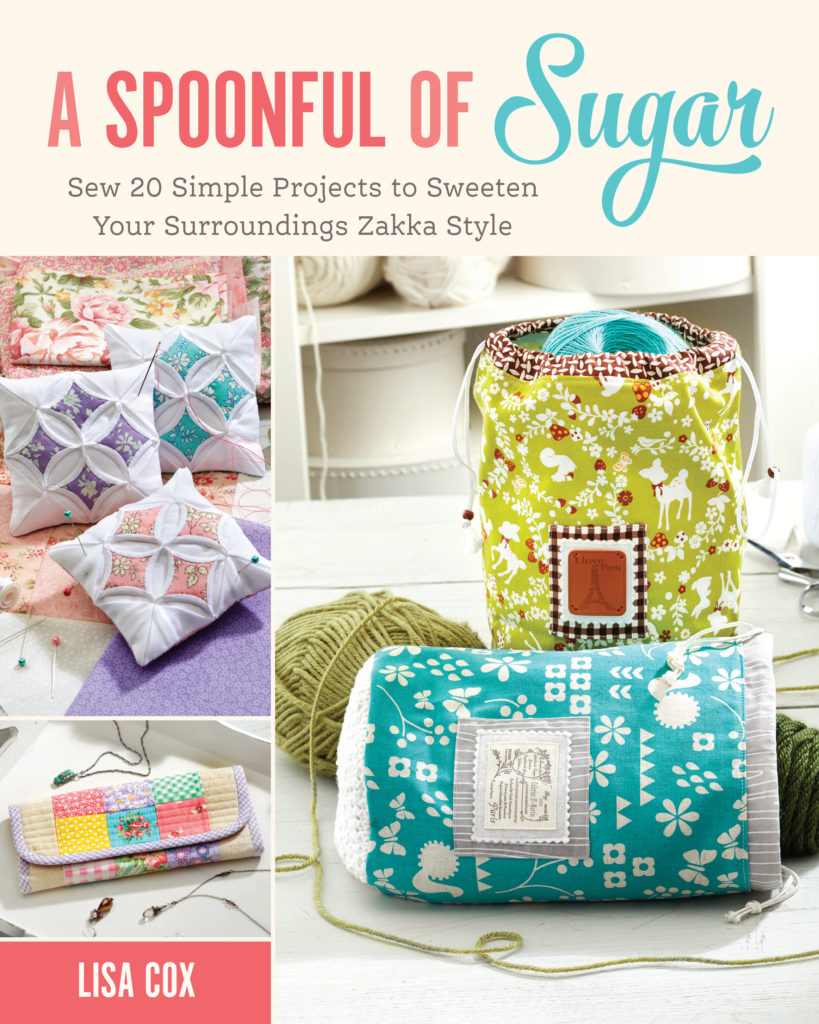 I'm just about to head off to the US for quilt market and don't have anything to put my jewellery in when I travel so I decided to start with the Pretty Patchwork Jewellery Wrap.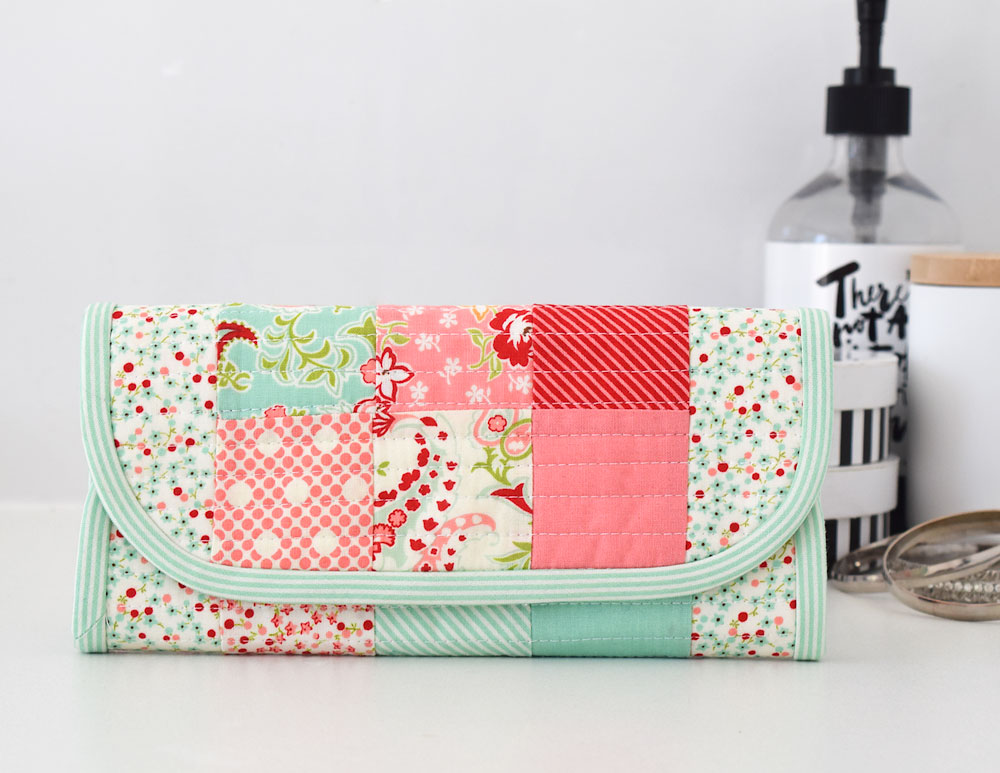 I had a mini charm pack of Scrumptious by Bonnie & Camille that I'd been hoarding saving for a good while and thought it would be just perfect for this project.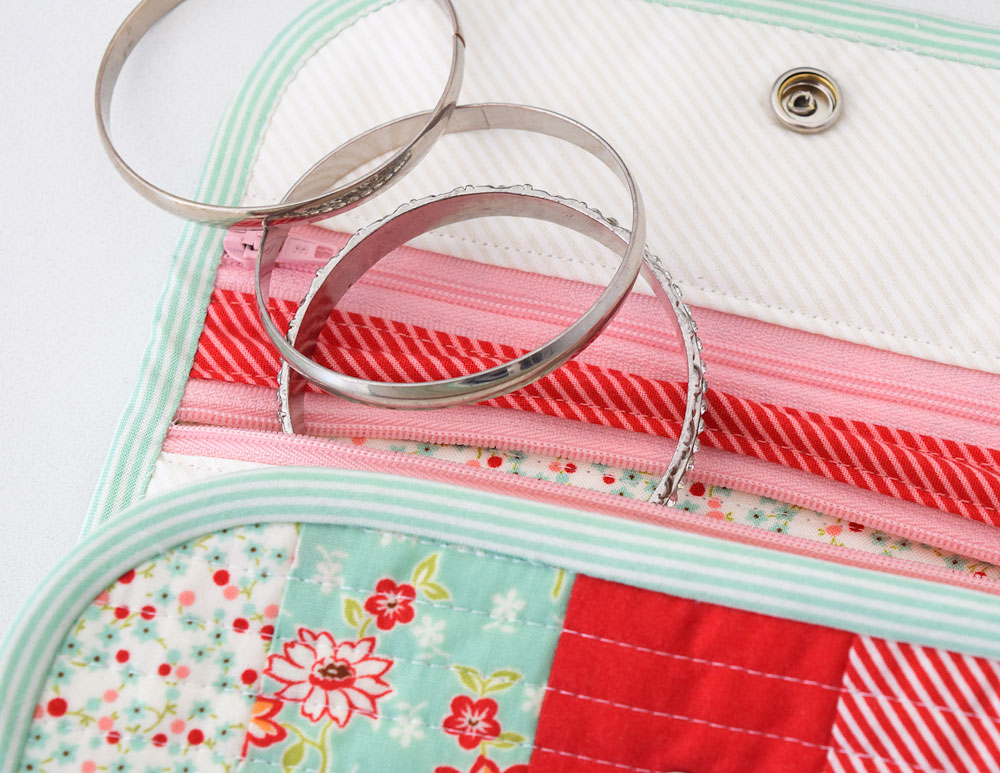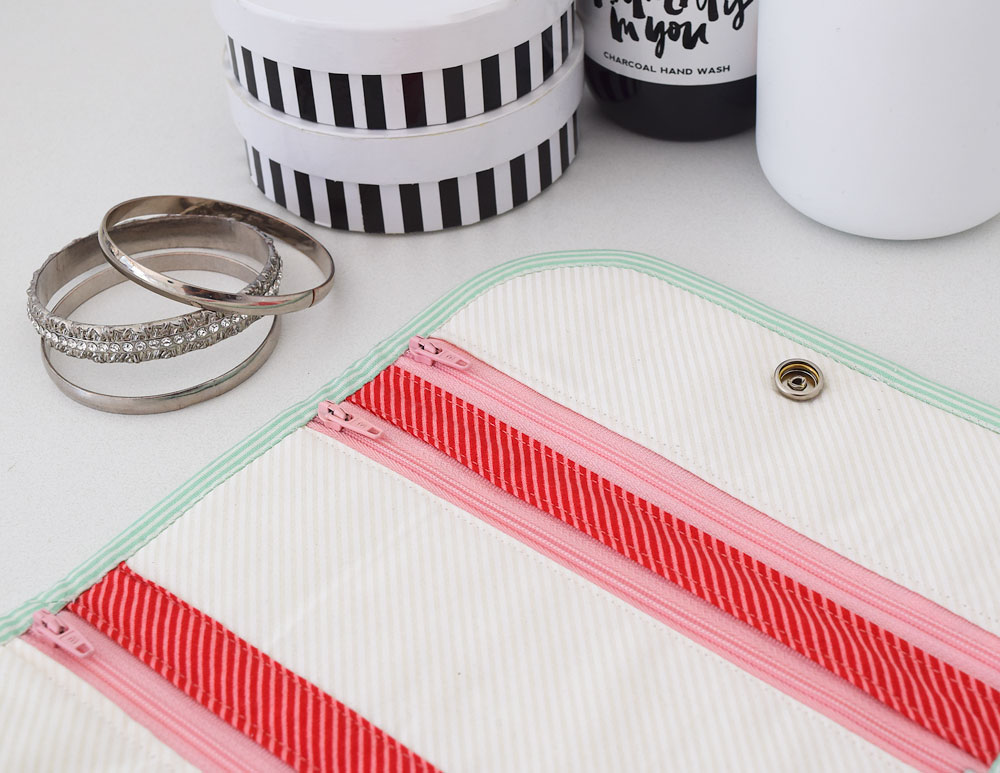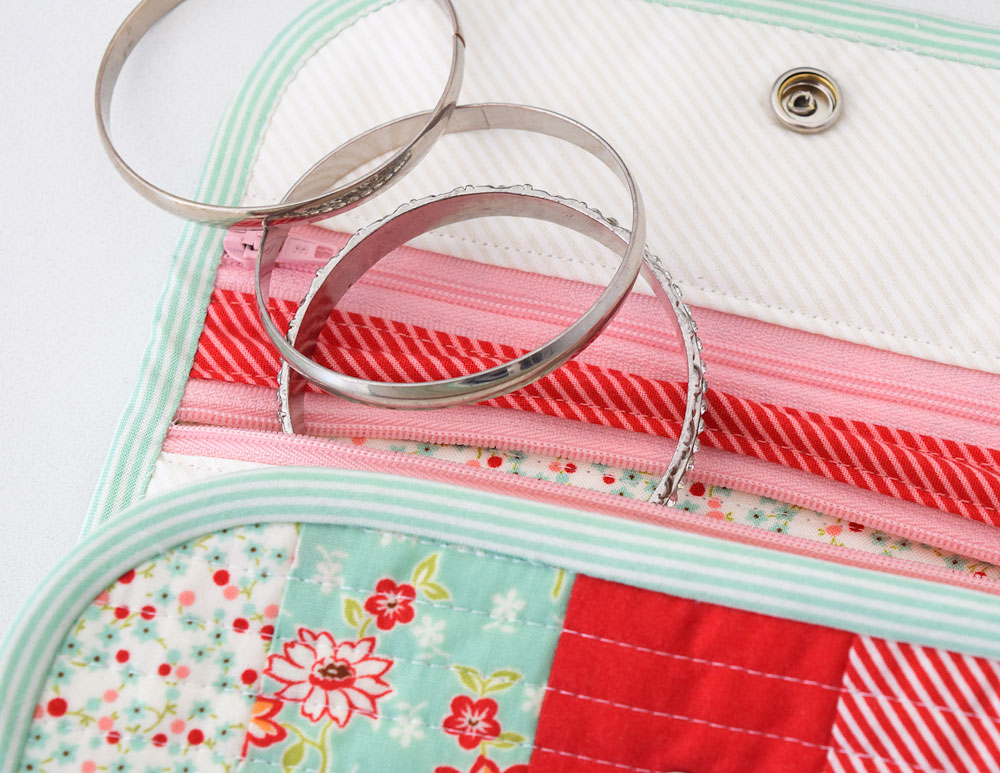 The jewellery wrap came together very easily thanks to the great instructions Lisa provides in the book and was done in just one evening.  I love a quick project like this one and know I'll be making a few as gifts in the future.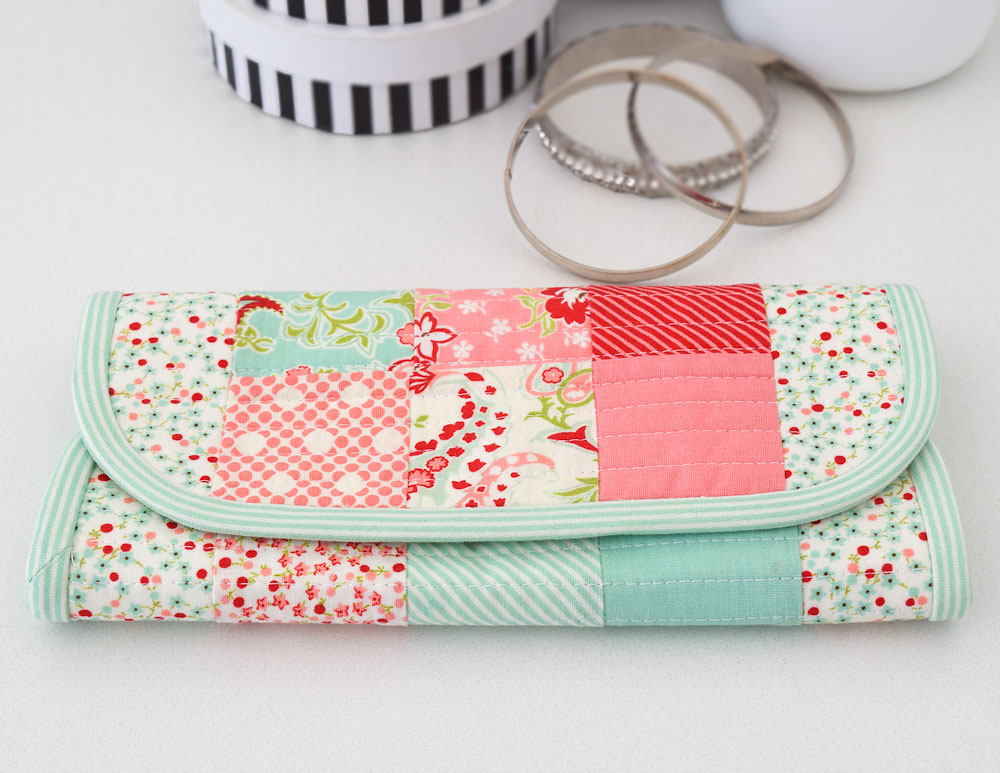 My second project was the Bonjour Paris Doorstop, only, mine isn't very Bonjour.   Richard, aka the worlds greatest husband (I may be a teeny bit biased), was born and raised in Victoria.    If he was in charge of interior decorating there would be Victorian and Collingwood Football Club themed things in every room of the house.  Luckily, decorating isn't his department but I do love him to bits so I made the doorstop in a decidedly Victorian theme using Melba by Emma Jean Jansen.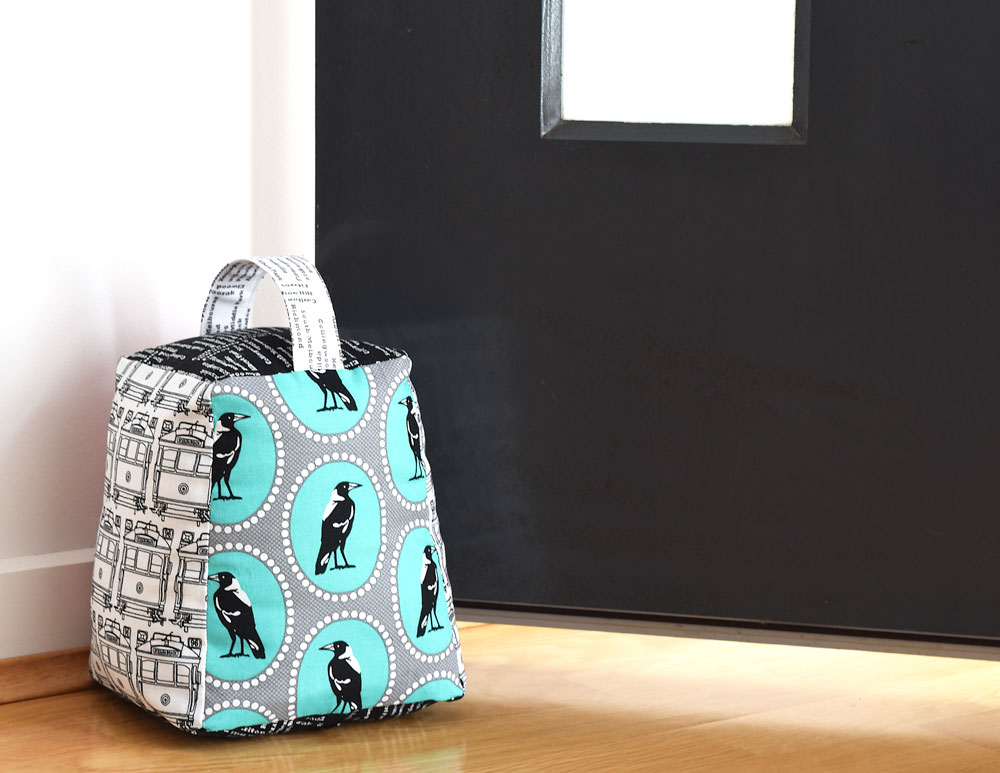 Just like the jewellery roll this project came together very quickly and was a breeze thanks to the easy to follow instructions and diagrams in the book.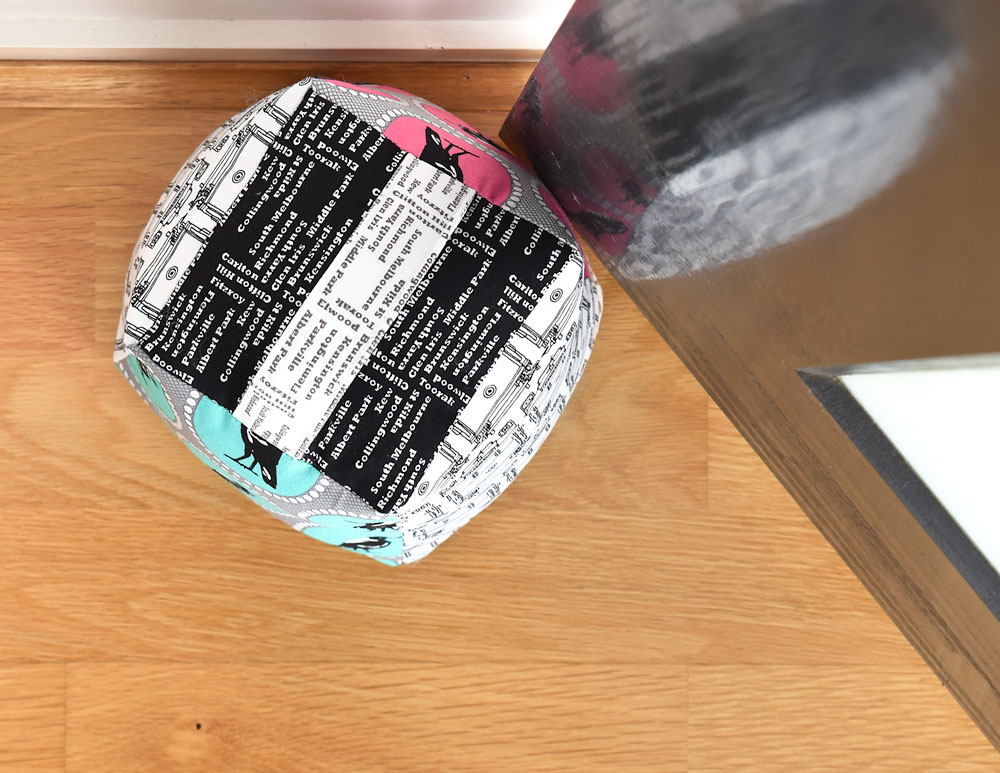 I'm just a little bit in love with my black front door and I think the doorstop looks fabulous beside it don't you?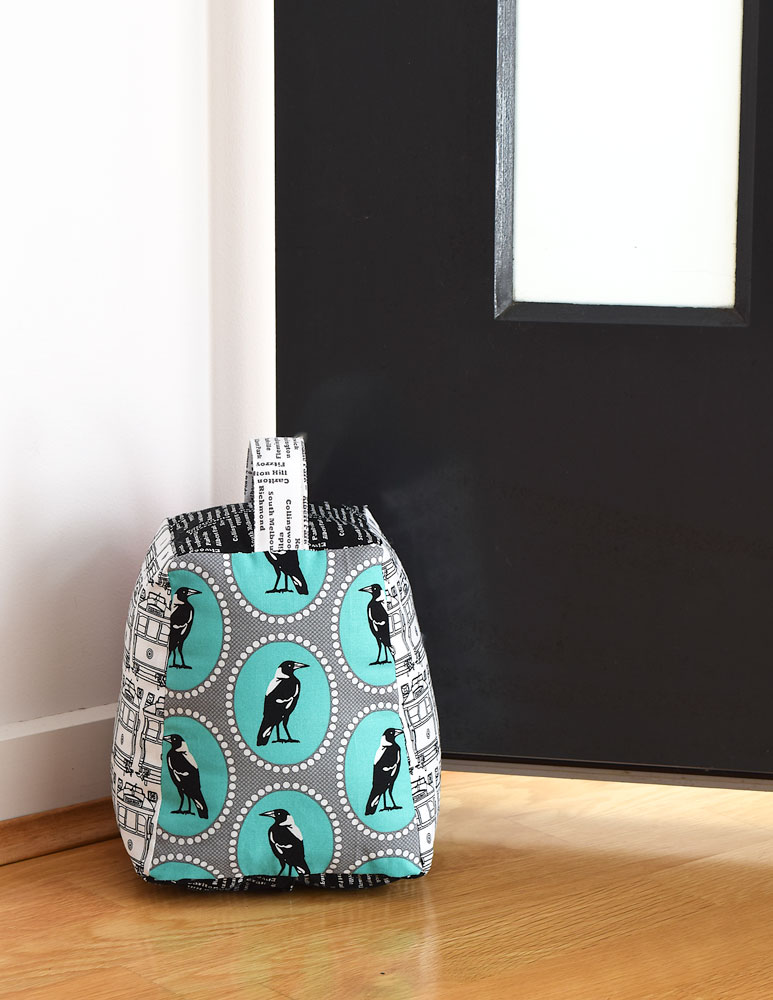 I already have my third project planned out ready for when I get back from the US.  I'll be making that one to join in with the Instagram Sew Along that's happening from June 1 – August 9.   We will be making projects from A Spoonful of Sugar: Sew 20 Simple Projects to Sweeten Your Surroundings Zakka Style.  There will be five rounds, each lasting for two weeks which will give you plenty of time to complete a project or two from the book.  Our good friend, Amy Sinibaldi from Nana Company is the Guest Judge, with fantastic prizes for the winner of each round, plus a Grand Prize Winner, generously sponsored by Alisha from Ministry of Fabric. We really hope you join in the fun! #ASPOONFULOFSUGARSAL
Have a great week,