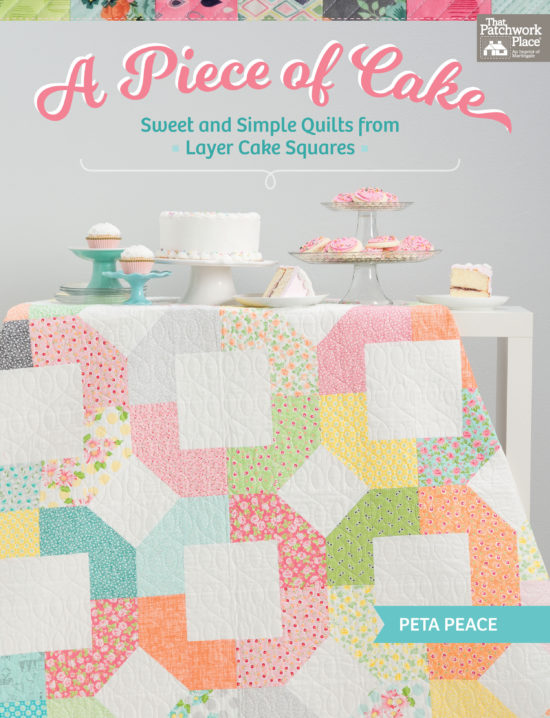 As the release of A Piece of Cake: Sweet & Simple Quilts from Layer Cake Squares gets closer I thought it would be fun to share a few more of the projects inside the book.     If you missed the first post you can take a look at even more quilt by clicking here.
A Piece of Cake is due for release next month.   You can preorder copy of it through Amazon and other booksellers online or, better still, ask at your local quilt shop.   I'm sure they'd be happy to allow preorders too.
Pretty pictures time!
The Simplest Sampler and Delight are two of my favourites (ok let's face it I'm pretty fond of all of the quilts in the book!).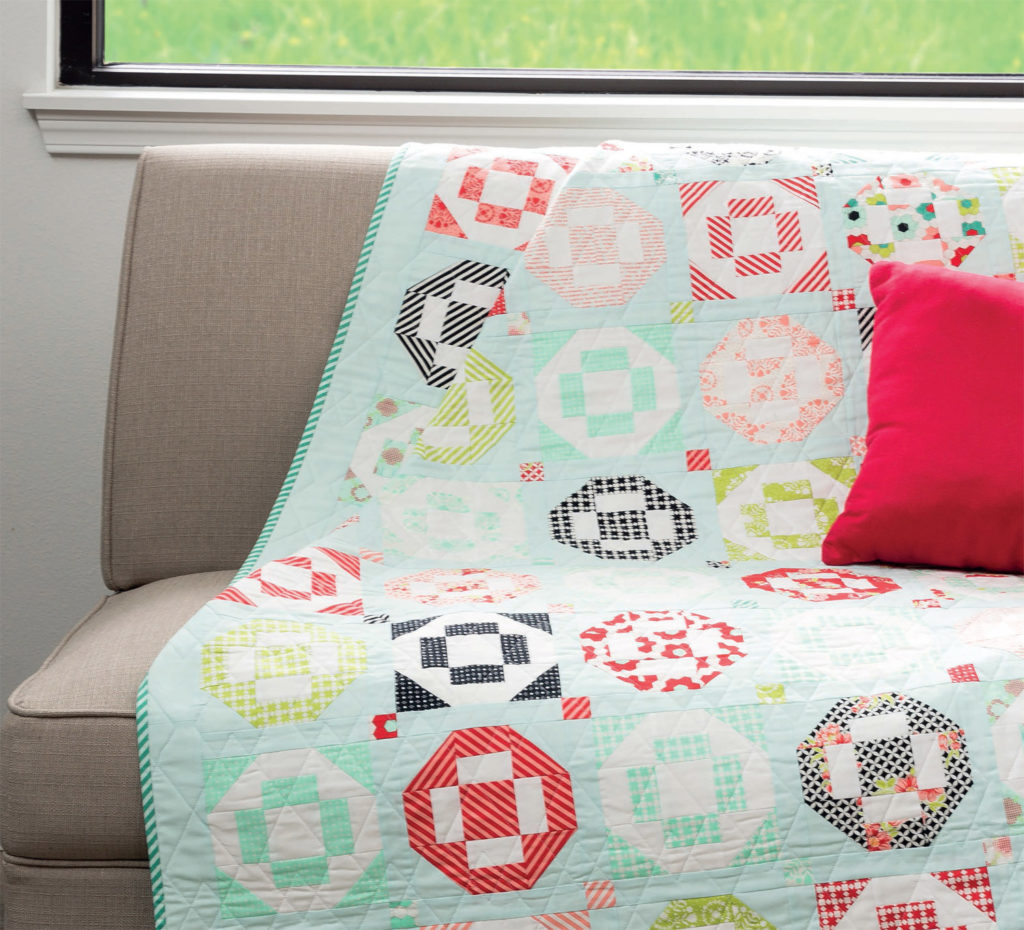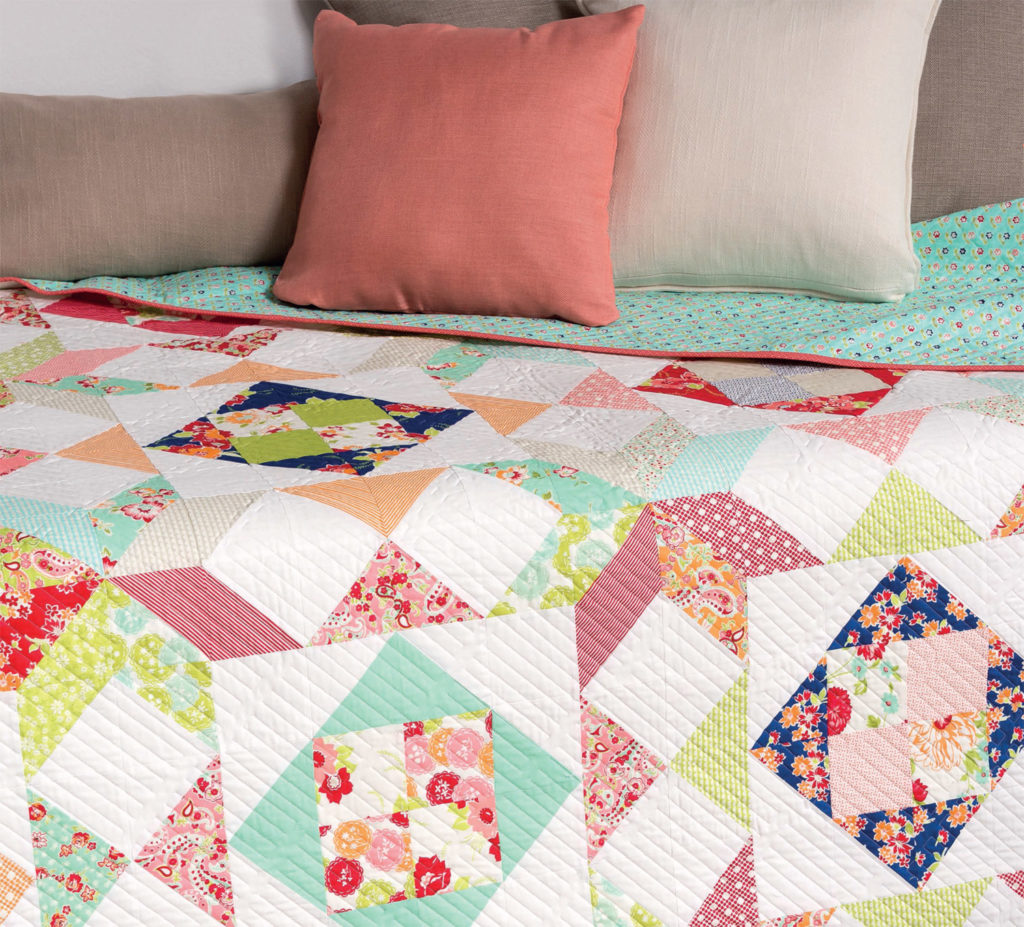 A remake of the Surprise quilt in some Christmassy fabrics is on my to do list already.   Fingers crossed I get time to do that soon.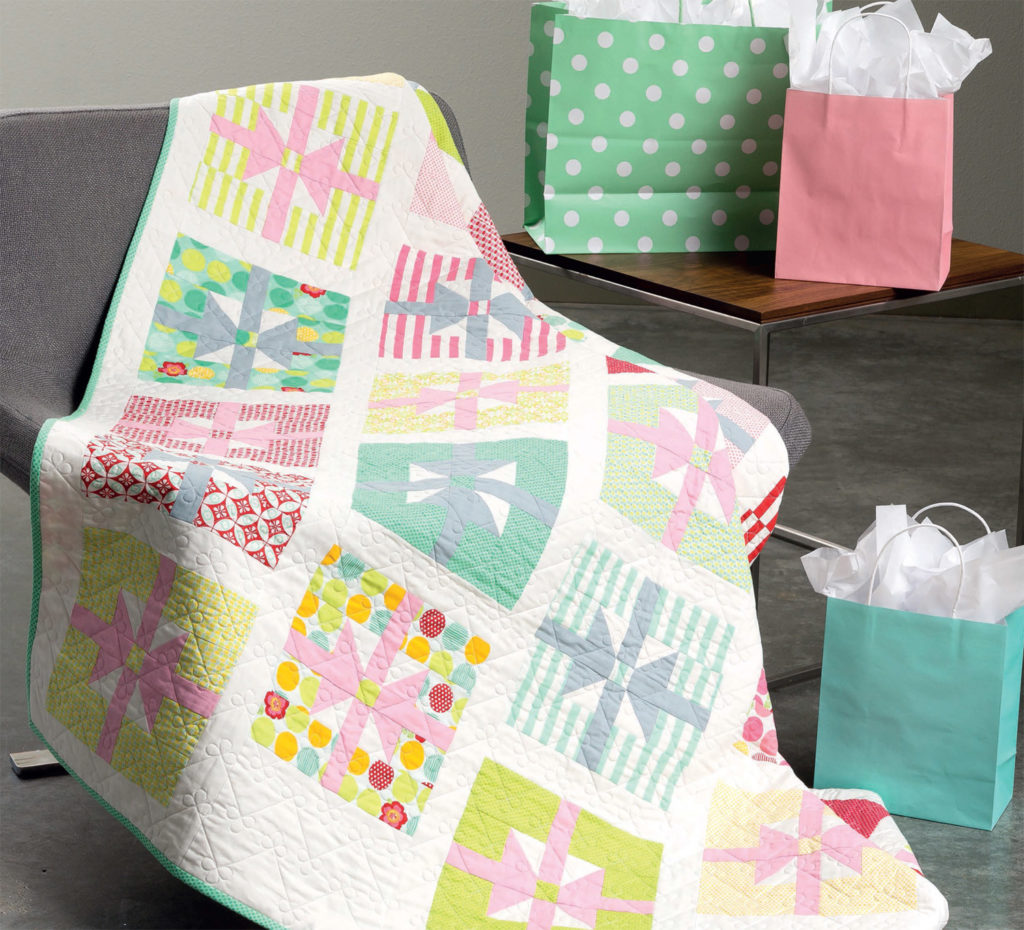 And some smaller projects for when your short on time like the Spin Pillow (which has a matching quilt), the Bright & Breezy table runner and the Square Peg Round Hole Mini quilt.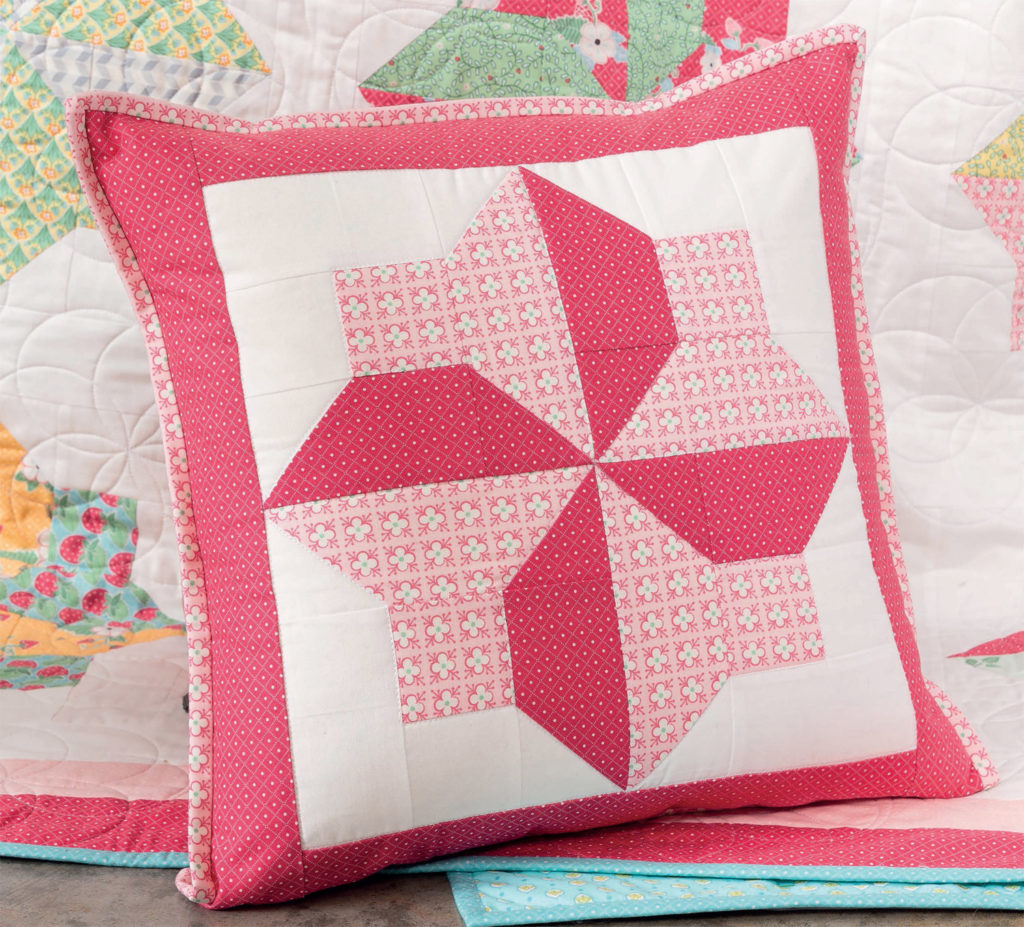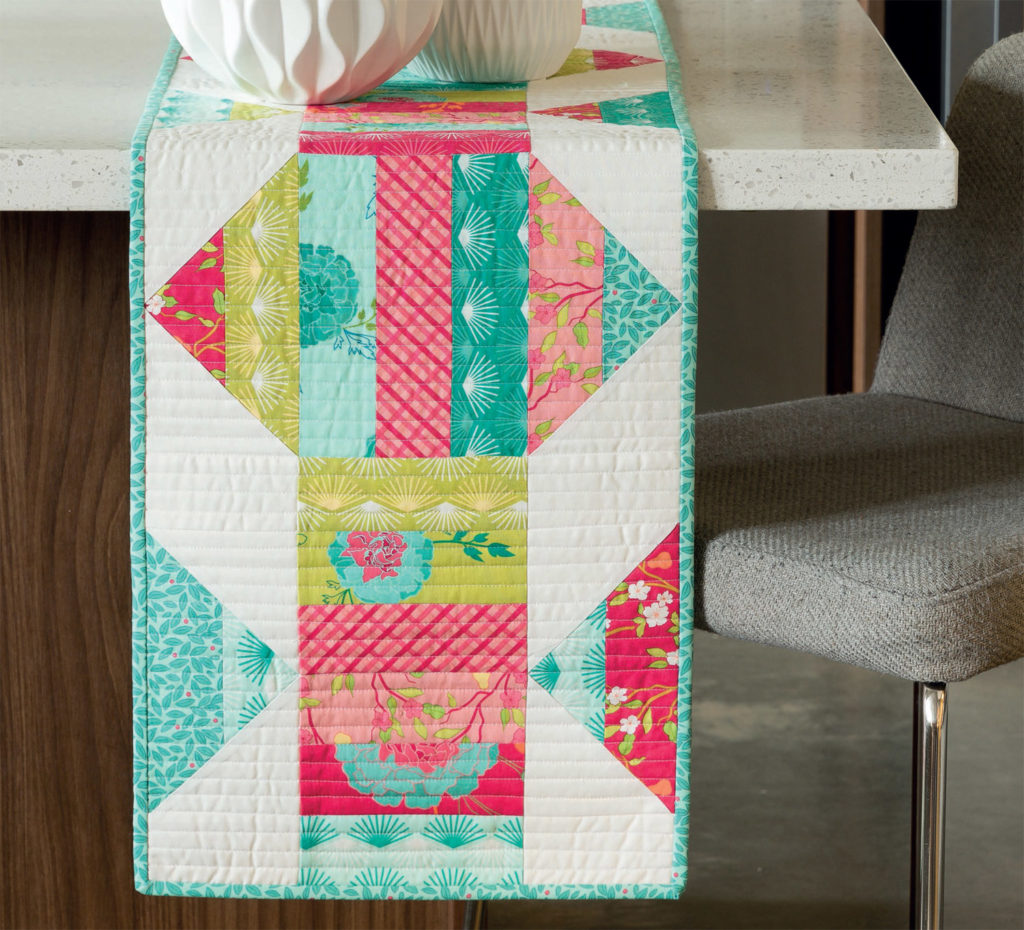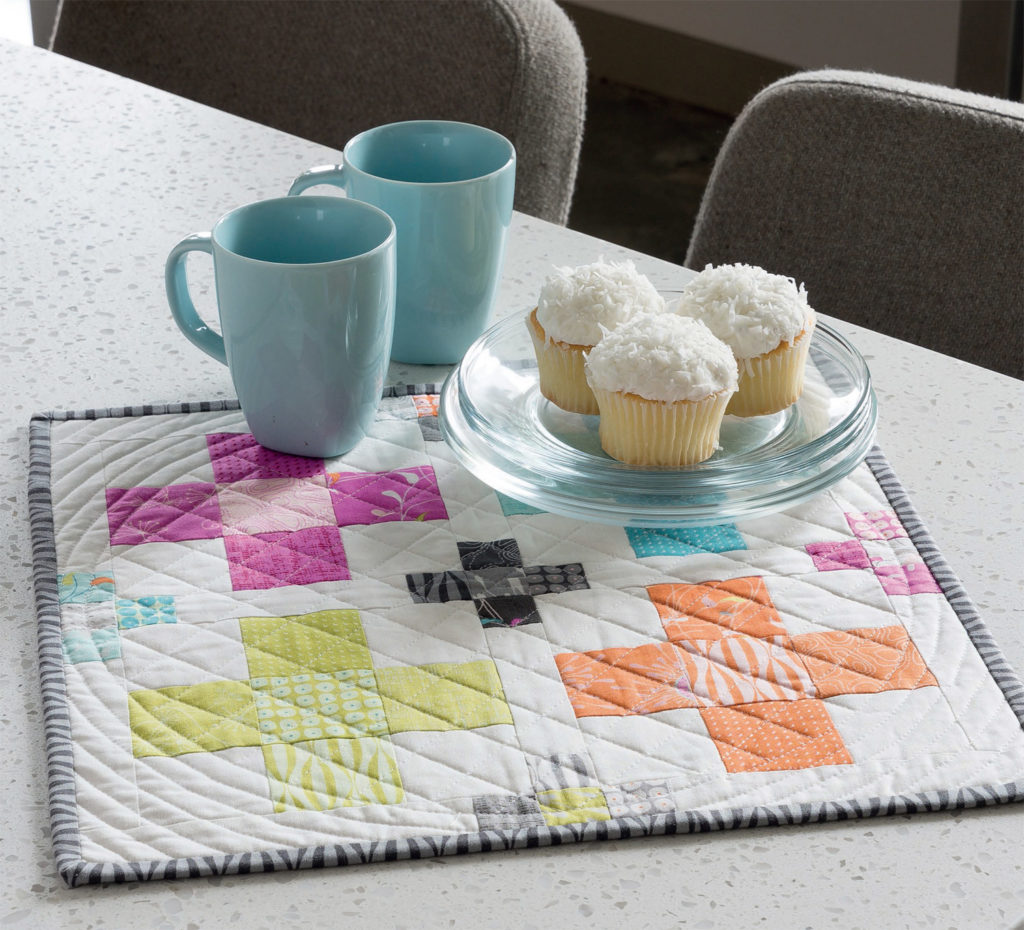 Once you've made the Square Peg in a Round Hole Mini there's also the large quilt version!    I know, I know… curves!   You'll have to trust me until you get the book but it really is simple to get those circles sorted with a minimum of fuss.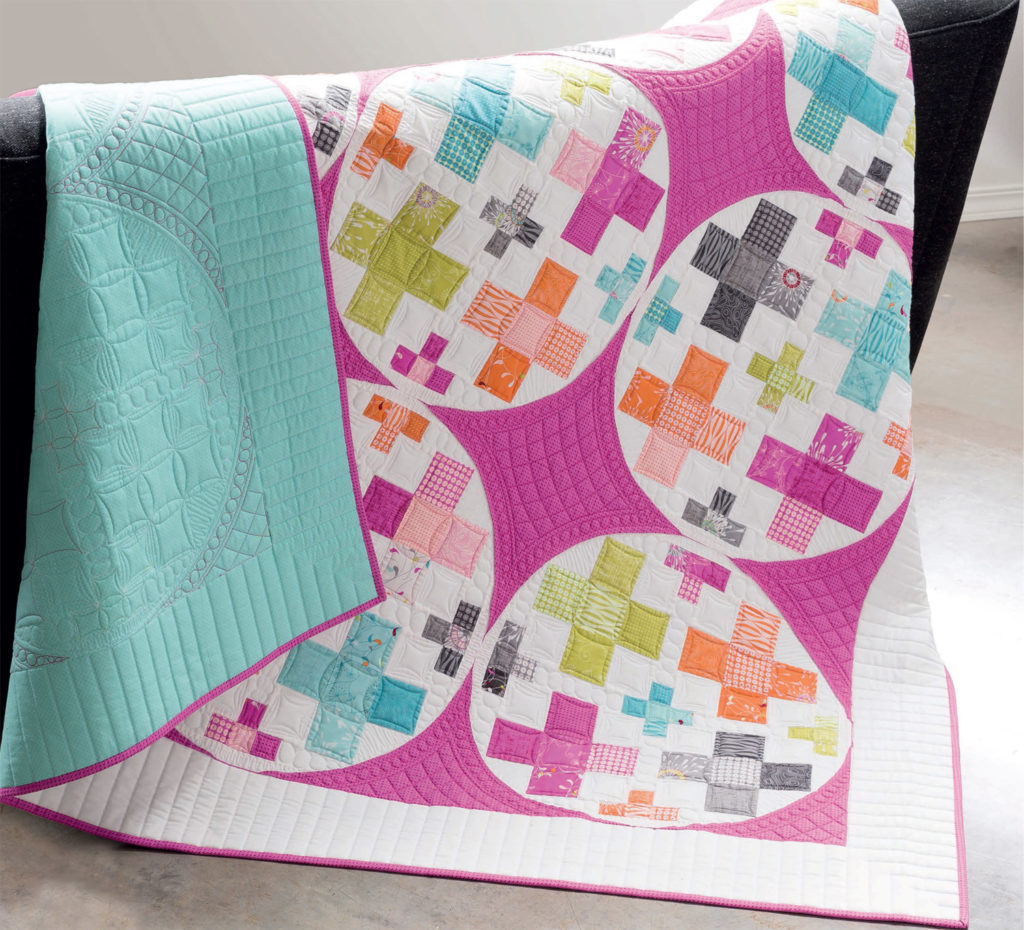 A Piece of Cake: Sweet & Simple Quilts from Layer Cake Squares is out on July 17 and starting in August a few of my quilty friends are helping me out with a book tour.   There'll be a few fun giveaways and loads of inspiration for you.   I can't wait to see what they (and you) make!
Have a happy week,