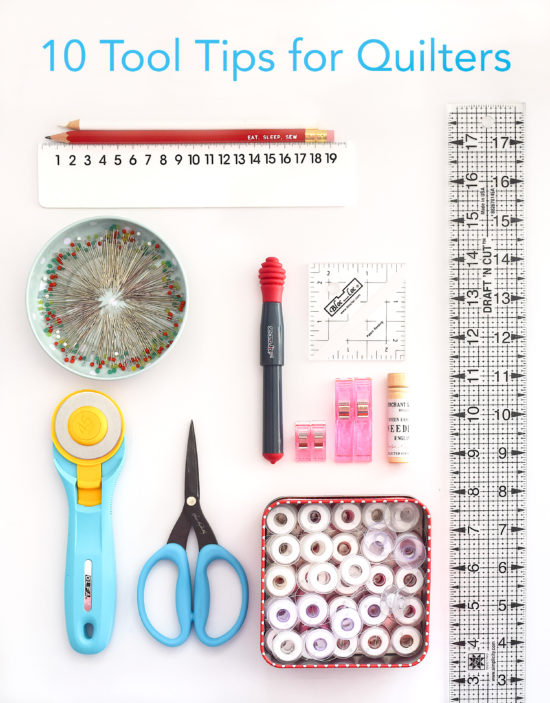 Quilting tool are a must have for quilting but, how do you know what to buy and just how many 'things' do you need???
I'm a fairly non gadgety person, I like to keep my life pretty simple (and I'm also fairly adverse to spending money unnecessarily) so today I'm sharing my Top 10 Tool Tips.   These tips are things I do and tools I use every day so, hopefully, they'll help with the tool queries and make your life a little simpler too.   Where brands are mentioned it truly is because these are the products I use, not because I receive freebies or payments from these companies.
In case you missed it on Facebook, I also made a little video this week.   Complete with a jingly little tune about the Tool Tips.
1 Cutting Mats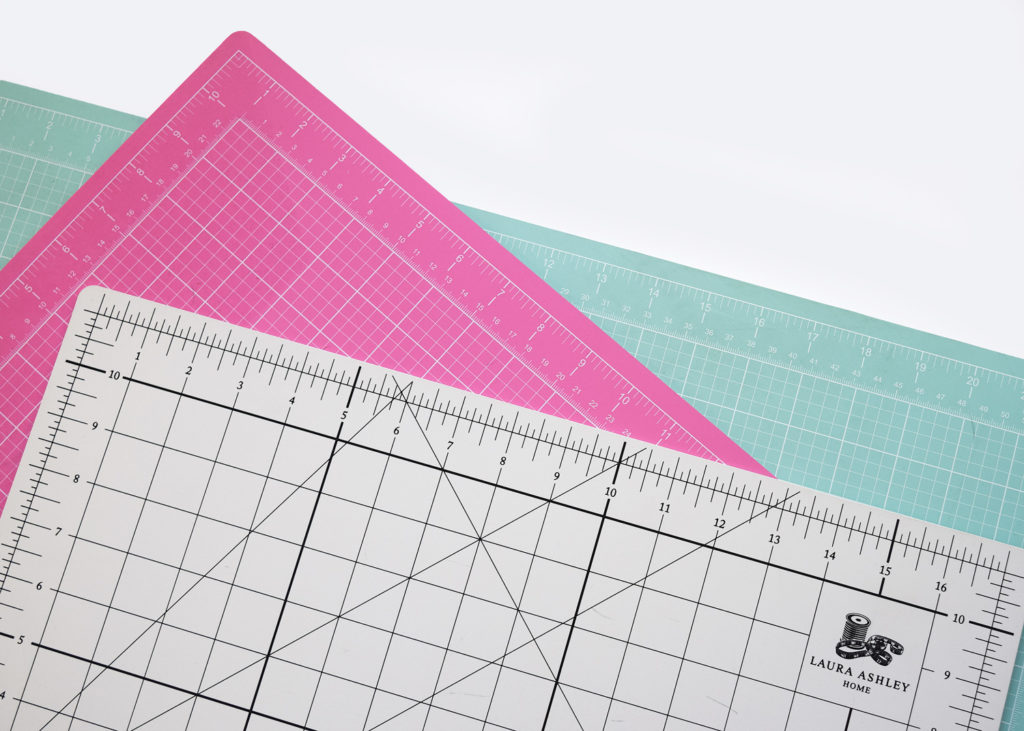 Over the years I've tried many different types of cutting mats.   I sew and quilt a lot (no really, a lot!) so I need to make sure I have a cutting mat that will last the distance.   For everyday use I have an Olfa 24″ x 36″ cutting mat.   It's not very pretty to look at so I've popped a picture of a few of the mats I use in photos and for small projects here.
To extend the life of my cutting mat (because they aren't cheap!) I make sure:-
to rotate the mat on my cutting bench. You don't want to cut in the same place all the time as that will wear out that section of the mat in no time flat.   Spin it around regularly and you'll find it will last much longer.
never use it as a coaster for hot or cold drinks
clean it with a non scratch scourer to remove thread and fabric
if it's got grooves…. it goes: cutting mats don't last forever so whenever I notice the grooves getting a bit unruly I replace it with a new one
2 Rotary Cutters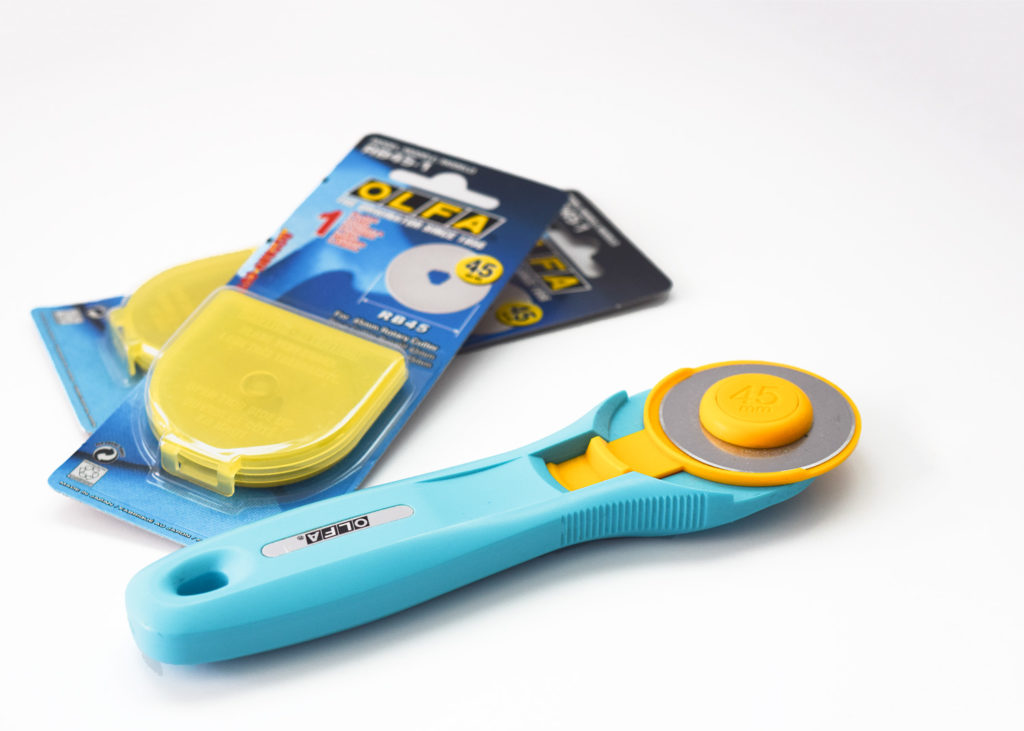 Where would we all be without the rotary cutter?!?   Probably not quilting anywhere near as much as we do!   These things are a pleasure to use but, if they've got a blunt blade they can become quite a pain.
Buy blades two at a time.  That way you never run out and, as soon as the blade starts to catch on fabric or not cut properly, you can change it over.
Take it apart every now and again and clean out all the fabric dust that inevitably builds up in any nooks and crannies.   You'll get longer out of your blade that way.
3 Speciality Rulers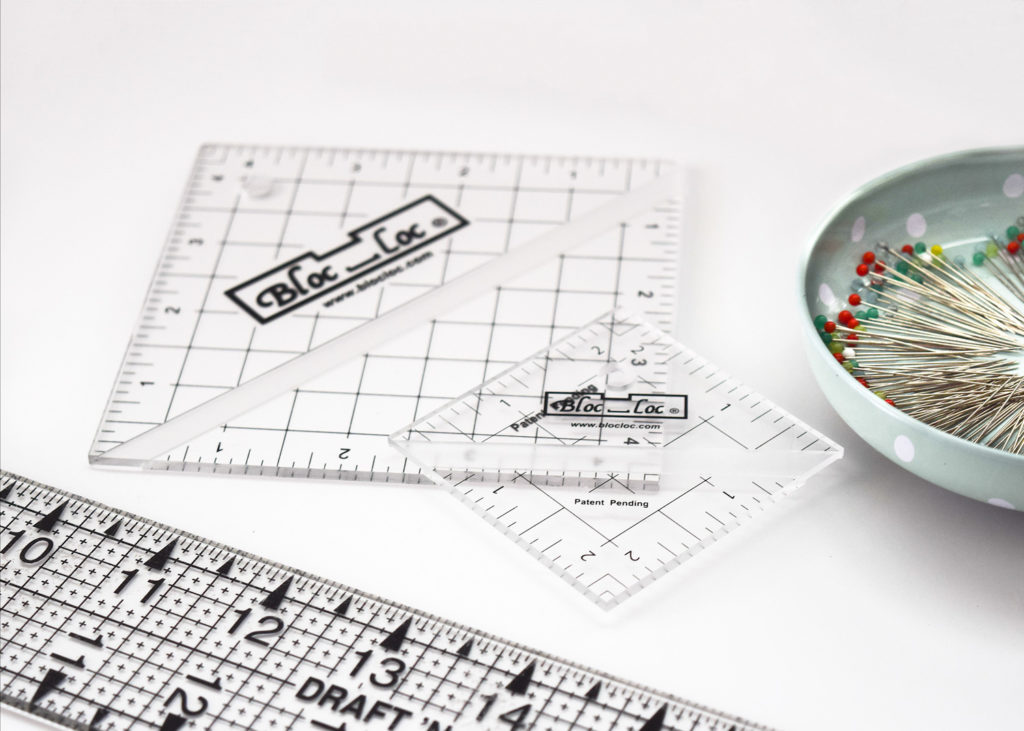 Speciality rulers like Dresden Blade templates or my favourite, the BlocLoc half square triangle rulers can save a lot of time and energy.   You don't need to have a draw full of speciality rulers but it is worth getting a couple.  Choose one or two that match your quilting style.  e.g. if you're a paper piecer you probably don't want to live without an Add a Quarter ruler or, if you're addicted to easy corners you might want to look at Doug Leko's Simple Folded Corners Ruler.
4 'Drawing Lines' Ruler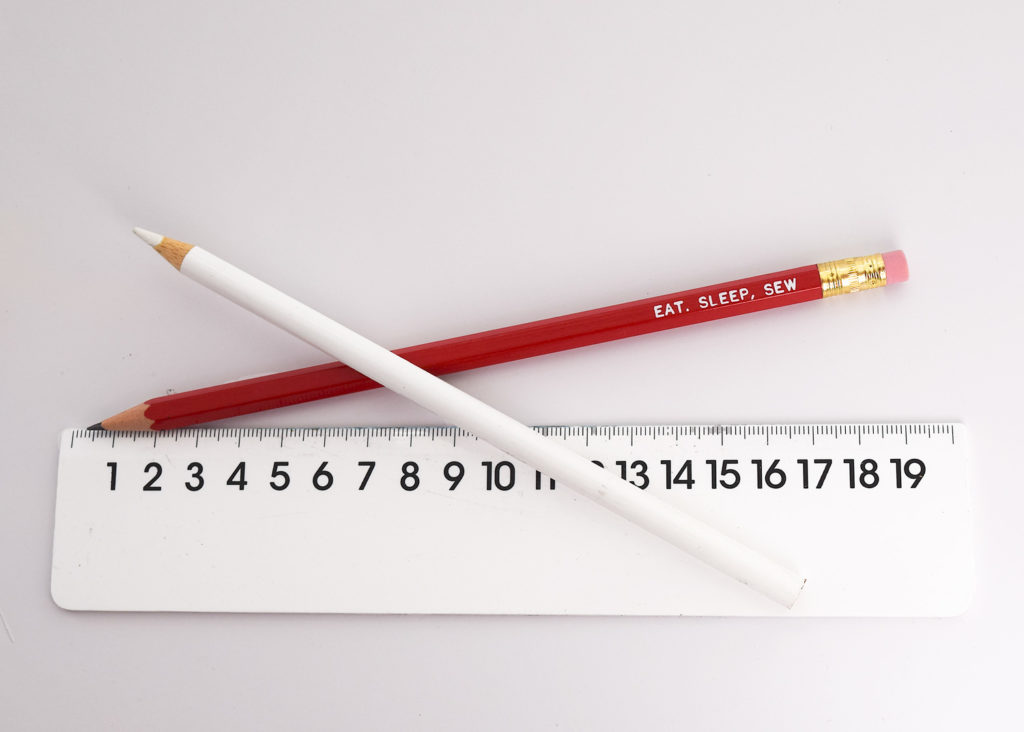 Quilting rulers have a square edge which is perfect for rotary cutting but not so friendly for drawing lines.   A run of the mill,  everyday ruler like your kids have for school has a tapered edge which is perfect for drawing lines for half square triangle and flying geese sewing.
A 20cm ( 8″)  ruler is a great size and will work for most occasions.
Make sure you have a white pencil on hand for marking lines on darker fabrics
Save the piece of cardboard that comes with Laker Cakes to use as a drawing board!   It provides a nice stable surface that can easily be replaced when needed.
5 Pins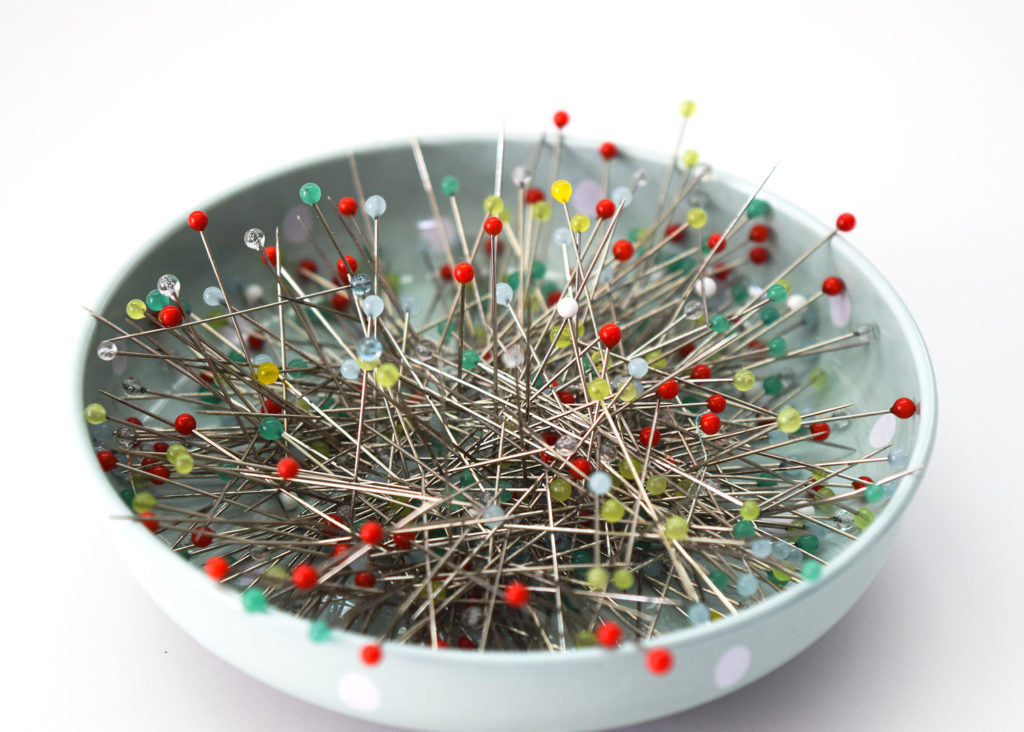 First and foremost… if you aren't using them it's a good idea to start!   Pinning your fabric together before heading to the sewing machine will improve your accuracy immensely.   I've been sewing quilts for 16 years and I still pin EVERYTHING!
I've tried a lot of different types of pins but it wasn't until I came across fine gauge pins that I really felt like I was winning.   These fine, mostly glass headed, pins glide through fabric smoothly and never ever leave nasty holes in your fabric.    My favourite fine gauge pins are:
Little House pins
Clover Fine Quilting pins
6 Seam Rippers
No matter how long you've been quilting you'll definitely need a seam ripper or two on hand for those times that a whoopsie appears in your sewing.    The vast majority of seam rippers are made the same way.   There's a pointy bit for getting under the stitches and a ball bit for stopping you from going to far but, not all seam rippers are created equal!    Seamfix Seam Rippers come with a handy tool on the cap that makes getting all of the loose threads out of your fabric a breeze.    After I found this little gem of a seam ripper I threw out all the other ones I had and haven't looked back since.
7 Bobbins & Thread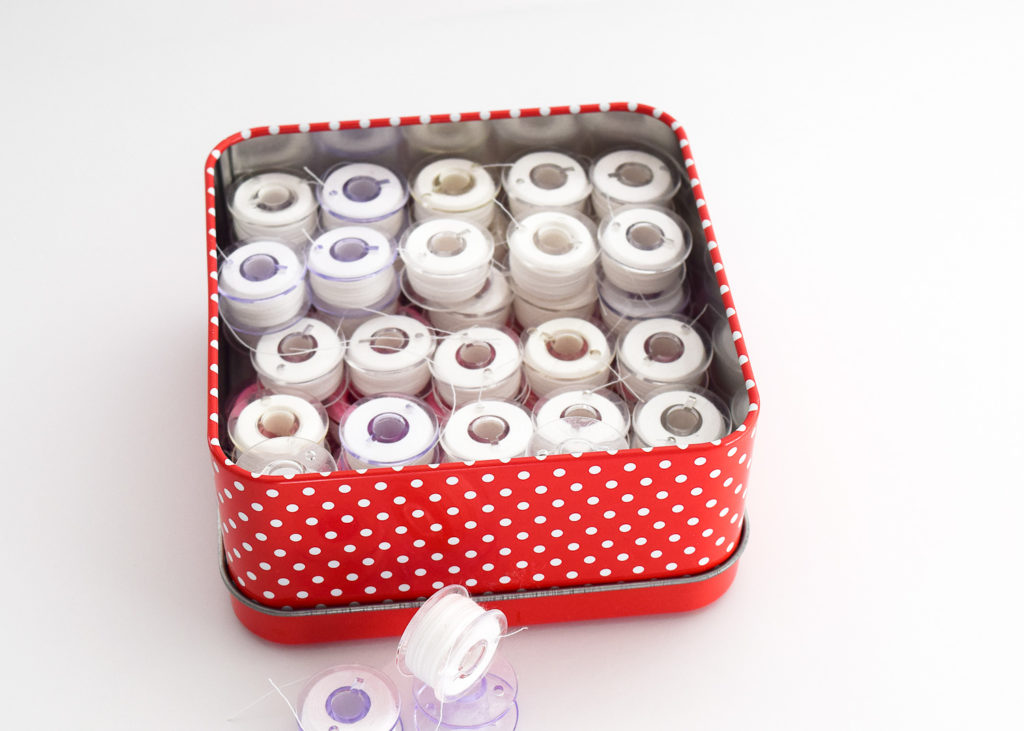 I'll let you in on a little secret.   It's cheaper to buy thread on a cone rather than a spool.   Yep, really.    I just restocked my white thread (Rasant 50wt Cotton Thread) and paid $19.50AUD per 5000m cone.  Compare that to a 1000m spool at $5.90AUD (aka 5000m would cost me $29.50) and you've saved around 33%.  That's a pretty good saving if you ask me!    (Just a little note: not all sewing machines can take a cone of thread but there are add on products available for most machines which will let you use one).
Once I have the thread I load it up onto a whole bunch of bobbins.  The bobbins for my Janome sewing machine are relatively inexpensive so I have about 100 of them.   75 odd are dedicated to white thread which I load in one hit and then, I have plenty on hand for when the bobbin runs out while I'm sewing.  It definitely saves a lot of time and hassle while I wait patiently for someone someone to invent a sewing machine with a bobbin that holds 5000m of thread -:).   You don't need to have 100 of them though!   Even loading 4 or 5 bobbins at a time will make your life easier.
8 Scissors/Thread Snips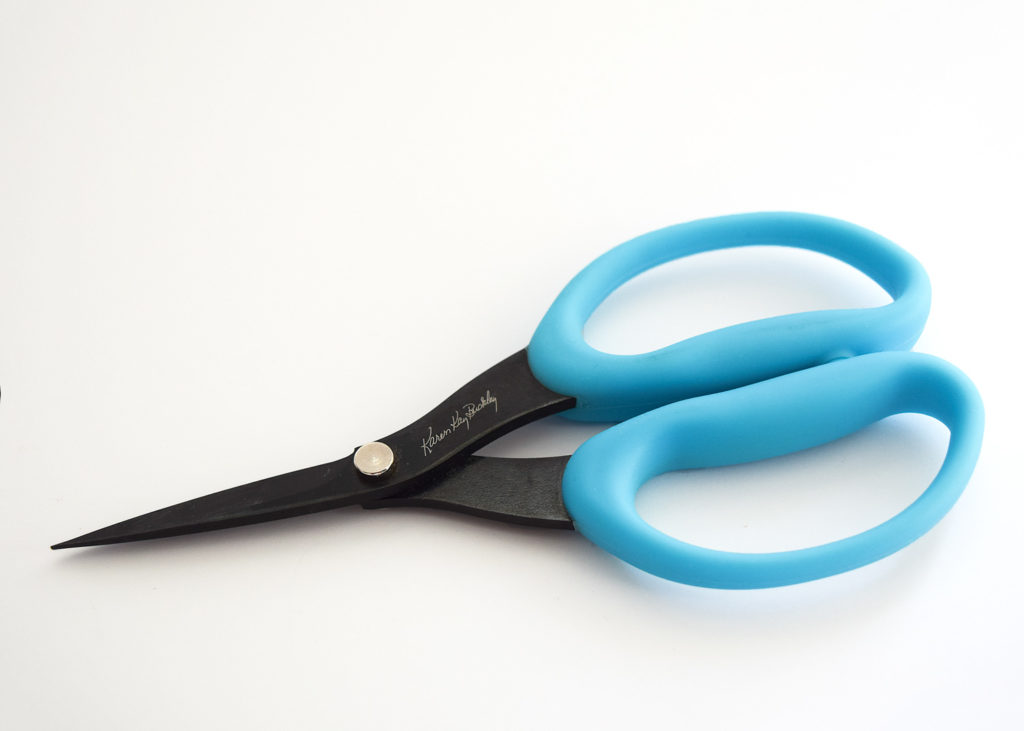 Right beside my sewing machine you'll find a small pair of scissors.   I use them every time I'm at the machine to cut thread when I've been chain piecing and just like cutting mats, over the years I've tried many different types and brands.     I was quite fond of the cute little spotty scissors for a while but that all changed when I found out about Karen Kay Buckley Perfect Scissors.     They're light weight and have cushioned handles so they never hurt your fingers or hands and they have this tricky micro serrated blades.   Sounds fancy but that just means that they pull the fabric into the scissors rather than push it away like traditional scissors, and that my friends, makes all that snipping a lot easier!
9 Binding Clips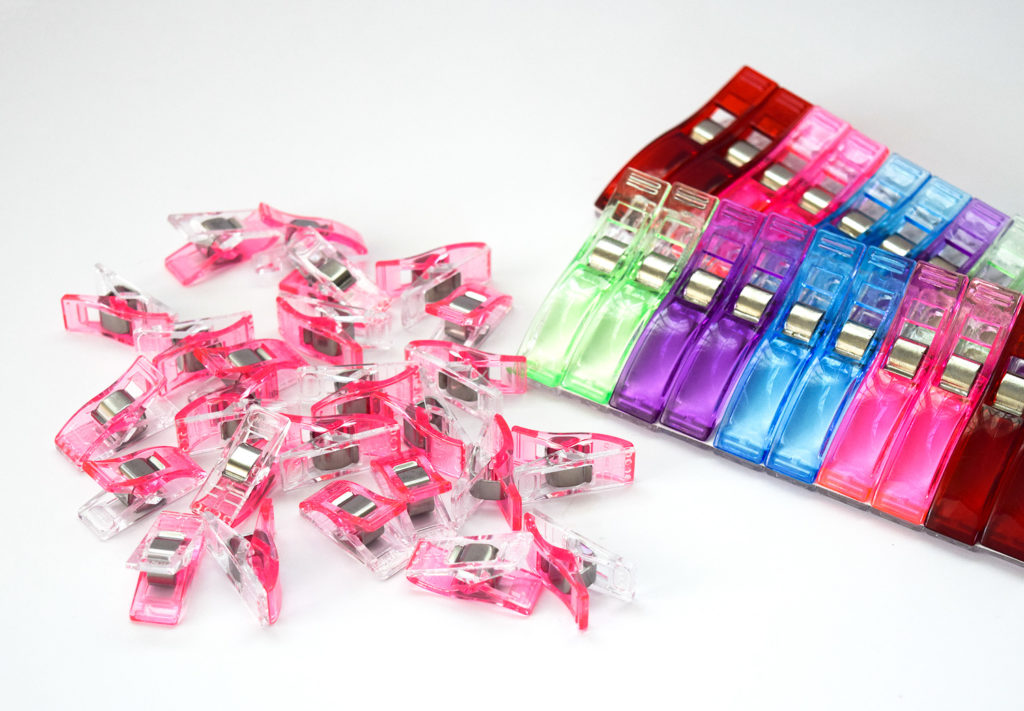 These little wonders aren't just for holding your binding in place while you sew it!   I have them in two sizes and use them whenever I can instead of pins.   They're perfect for bag making tasks, holding bias binding in place and even keeping your fabric grouped and ordered!
10 Self Threading Needles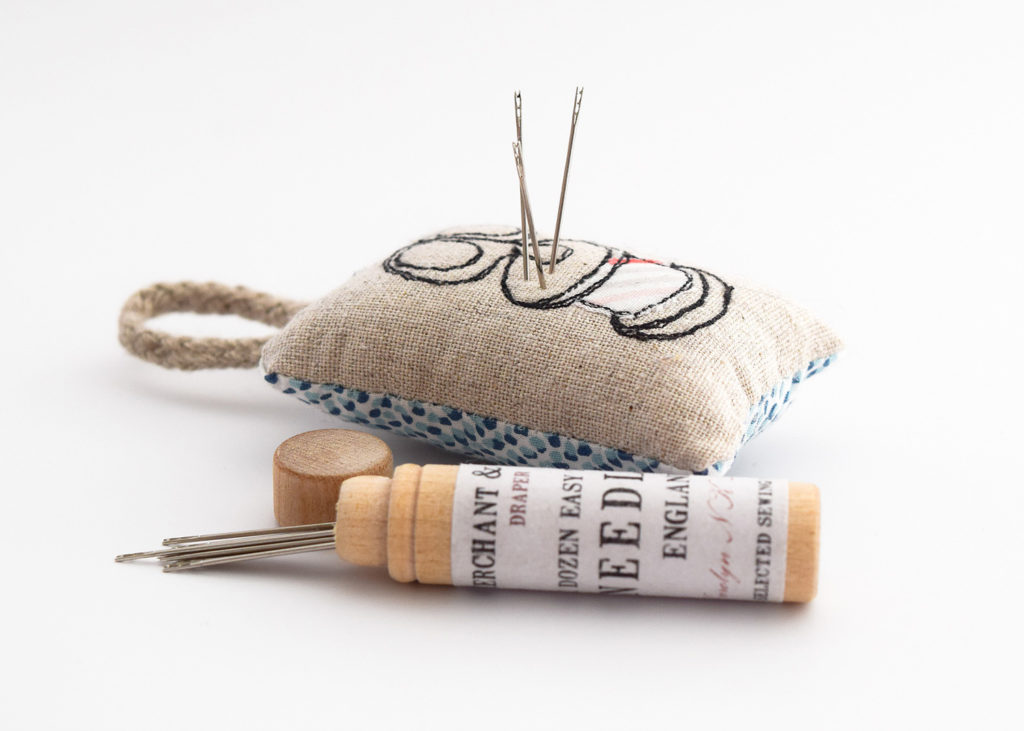 Last but not least is a tool I like to use while I'm machine quilting.    These little self threading (or easy thread) needles mean that I can quickly and easily bury threads 'on the go'.     Pull the bobbin thread up to the top of the quilt, pop both threads through the easy thread notches and then bury the threads inside the layers of the quilt (without going through the backing).   It's a much nicer finish than using the knotting function on my machine and, with the threads buried, its highly unlikely they'll ever come loose.
---
I hope this list helps you out with your own quilting and sewing.    If you have a good tool tip to add to these ones please leave it in the comments.   I'd love to see what little tips and tricks you've come up with and I'm sure other quilters would too.