Finished!  My second quilt from Amber Johnson's of Vintage Vibe book is complete and, just like the first one (and every quilt in the book), I love it!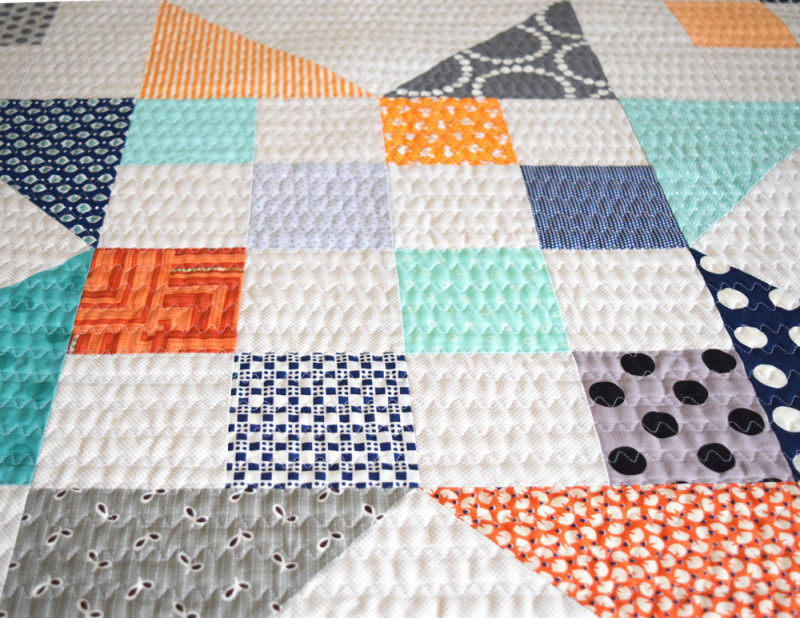 I'm really enjoying quilting through this book.  It's nice to sit and do some guilt free sewing just because.    I had a lovely time sitting on my floor digging through my scrap bins to find fabrics for this project and I'm super proud to say that all of the print fabrics came from those bins!    The background fabric was something I had in my stash, it's the grey micro dot from Moda's Dottie collection.
If you follow me on Instagram you'll have seen that I quilted this one using (what I like to call) the wibbly wobbly stitch on my Janome.   It really does seem to take forever and it sure uses a lot of thread, but it really is so worth it.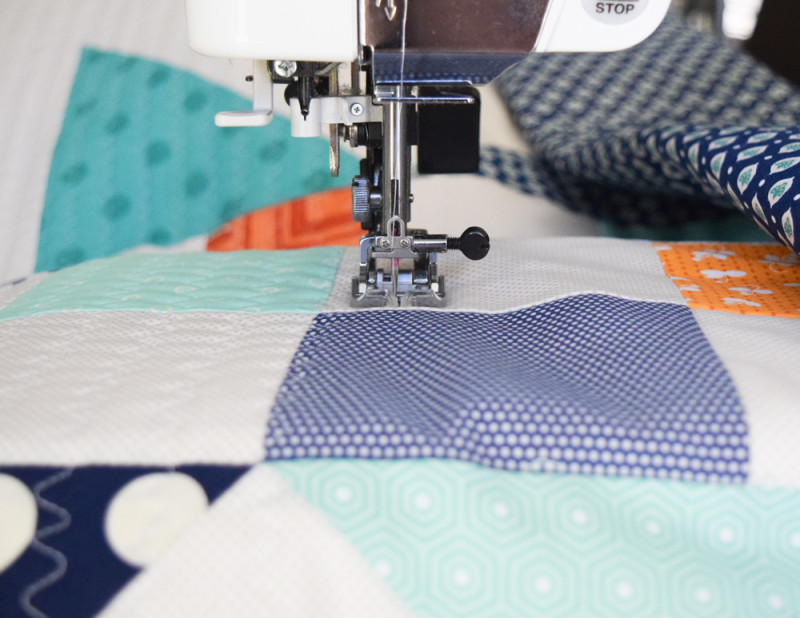 Instant crinkly love right there!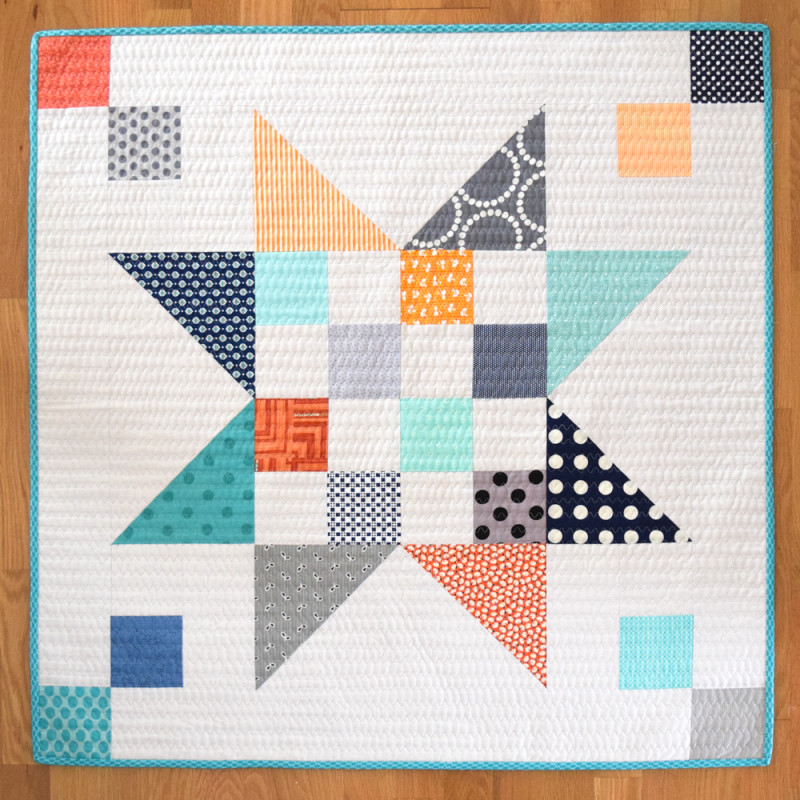 The challenge I set myself to use the scraps Amber had sent me was a little tricker in this quilt because I needed pieces larger than any of the scraps I had.   I didn't give up though!   Some quick piecing of a few of the same print scraps and voila! job done – one orange square all ready to go.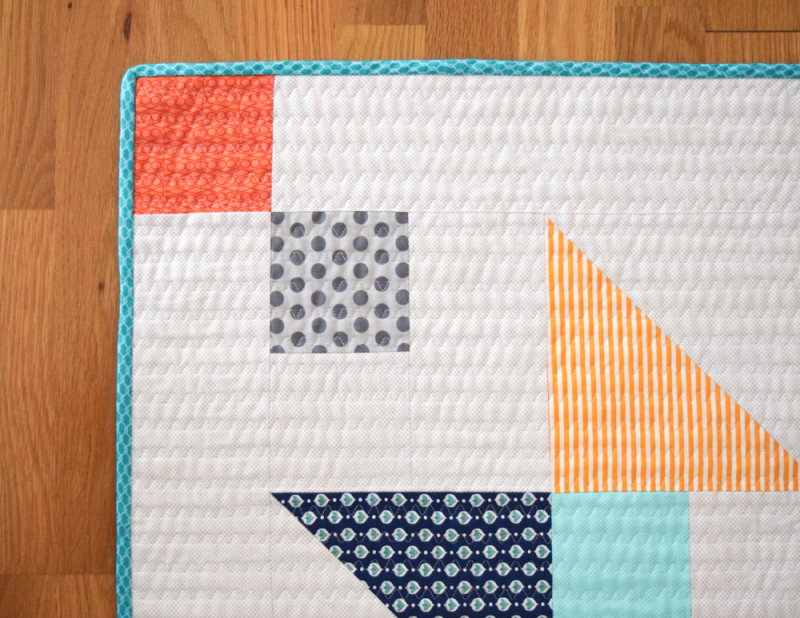 This little quilt is waiting to see if it will be gifted to my daughters teacher.   If it's a boy this one will be headed her way and, if its a girl…. well I figure its always good to have a baby quilt on hand ready for instant gifting right?
Is anyone else joining in with Blue Elephant Stitch's idea to Quilt The Book?   I can thoroughly recommend it.  There's no deadlines or commitments, just choose a book and have fun.   Sounds perfect doesn't it.
Talk soon,