Last year I read a blog post by Blue Elephant Stitches about quilting through a book.   I thought it was such a great idea so decided I would do the same.   I'm working, very slowly, though Amber Johnson's beautiful Vintage Vibe book and loving it every bit as much as I thought I would.    You can read about the first two projects here and here.
It's been a little while since I've had a chance to grab Amber's book out and sew another project so it was a relief to be be able to find some time to get one done this week.  Yay!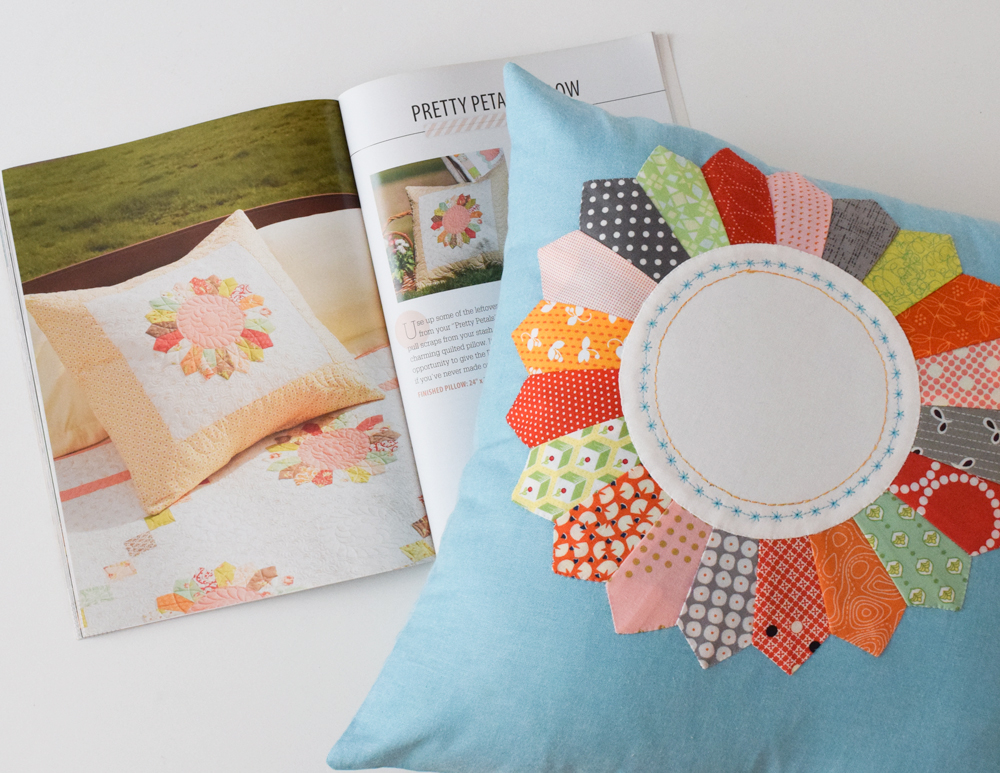 I did make a few changes to the pattern in the book, my pillow is smaller (16in x 16in), than the one in Amber's book and I skipped the quilting.   I really love the scrappy nature of Amber's pillow though so I decided to do the same.   The other change I made was to off centre the dresden plate, I think it works really well with the fabrics and colours used.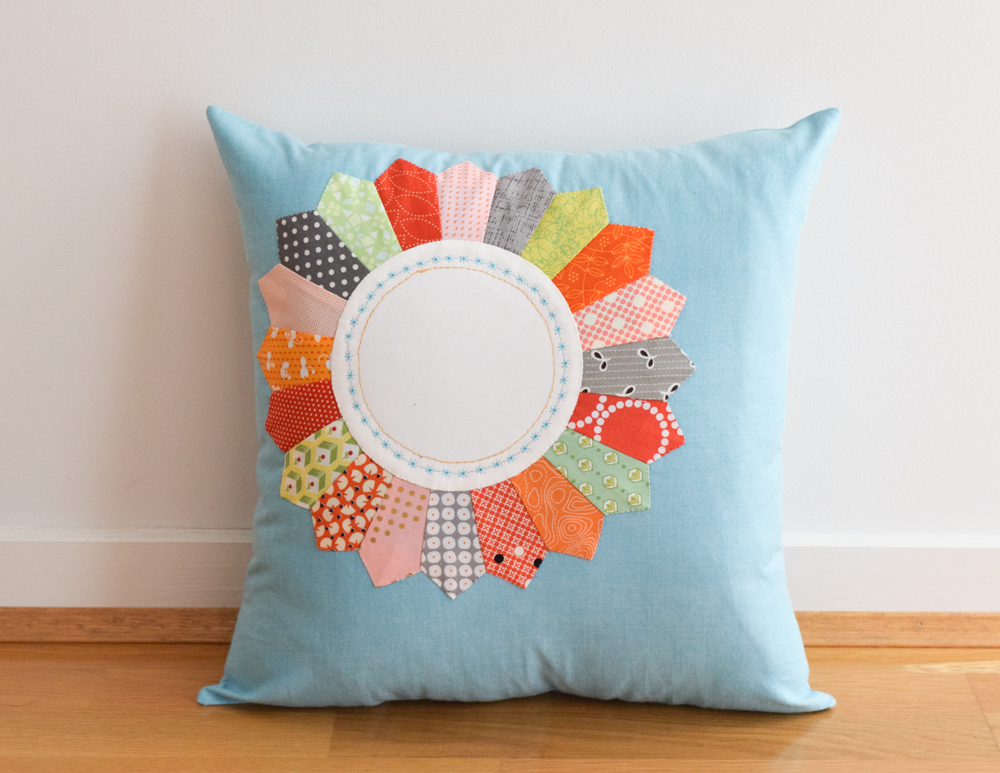 I was really inspired by the beautiful quilting on the original Pretty Petals Pillow but I knew I wouldn't be able to achieve anything even close to it!   To compensate for my lack of free motion skills I had a play with the fancy stitches on my Janome, changed the thread colour, and popped two circles of decorative stitches on the centre of the dresden plate.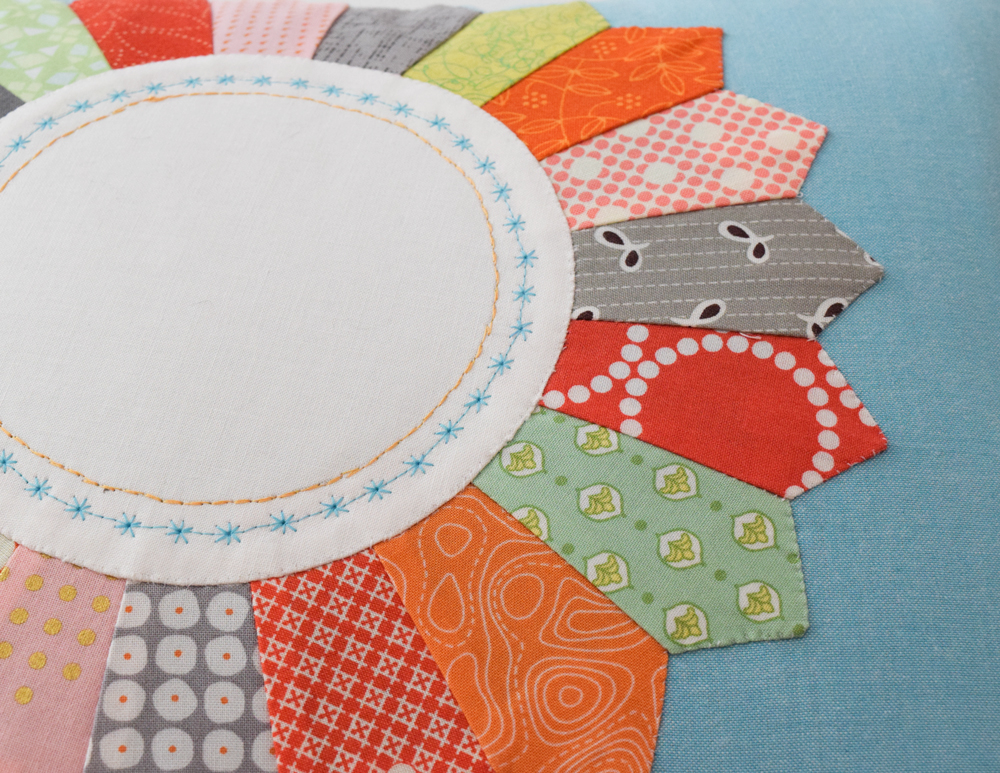 This little pillow (and its yellow friend underneath) will be gifted this weekend.   I'm making a concerted effort to 'make more buy less' this year and this month there are 4 birthday party invitations for my girls to attend on the fridge.   You've probably guessed that all of the birthday girls will be getting throw pillows.   I hope they like them and… I hope that there are a few less birthday parties in the next couple of months.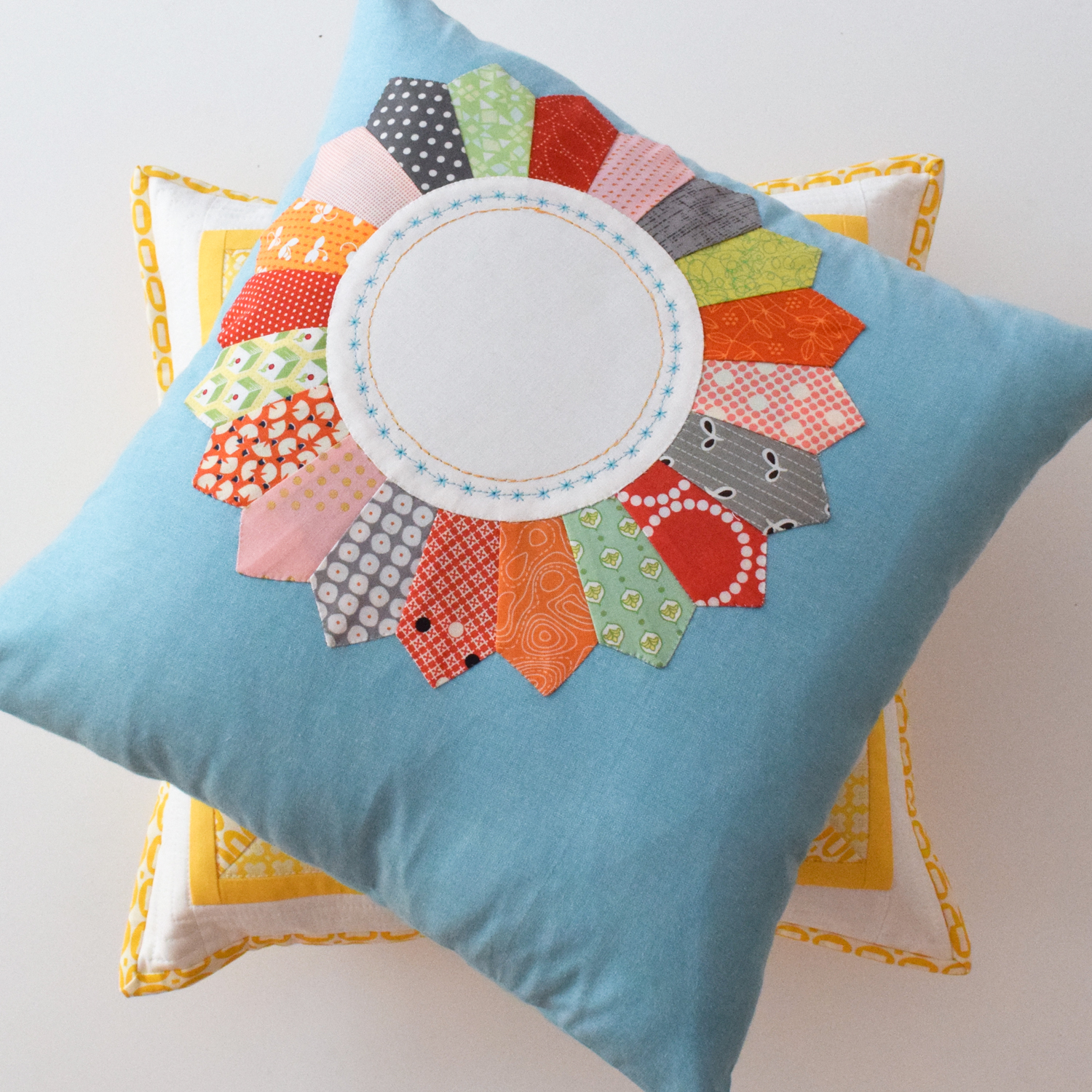 Have a great week,