Earlier this year I released my first quilt pattern, True North.  It's what I like to call a one block wonder since there's no sashing and is my favourite type of quilt to make since they come together so easily once all of the blocks are done.   I've seen a few different versions pop up and thought it would be fun to share some of them with you all.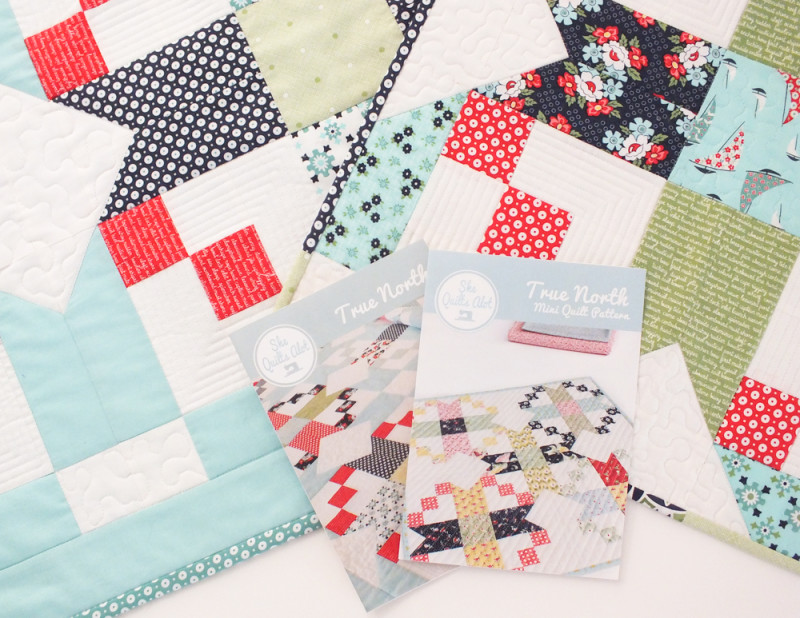 I made my own lap size version using Daysail by Bonnie & Camille.   My husband and youngest daughter went camping recently and decided it would be the perfect size to take with them.   Not such great an idea in my opinion!    Thankfully it arrived home safe and sound and we've all come to an understanding that it won't be taken camping again.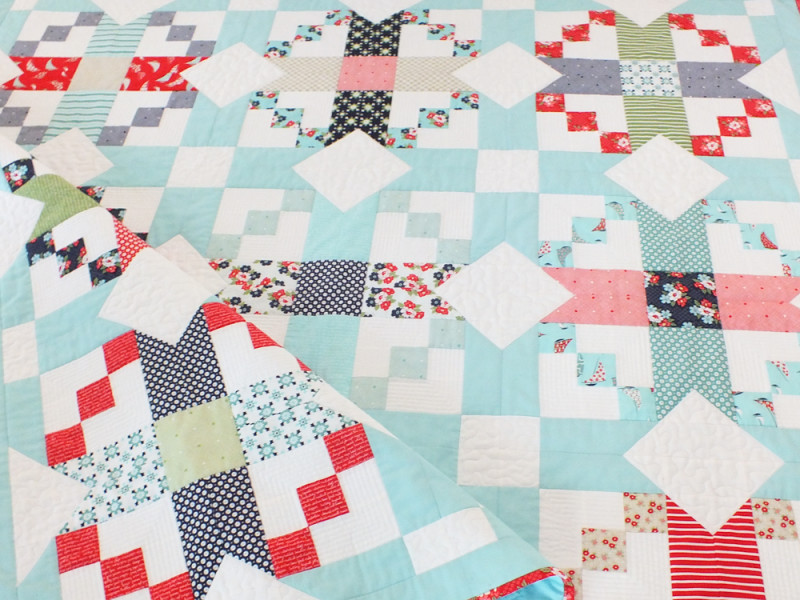 I've also made a mini using a slightly different and much smaller version of the blocks with Pedal Pushers fabric by Lauren & Jessi Jung.   Both patterns are available from my shop in PDF and Paper format.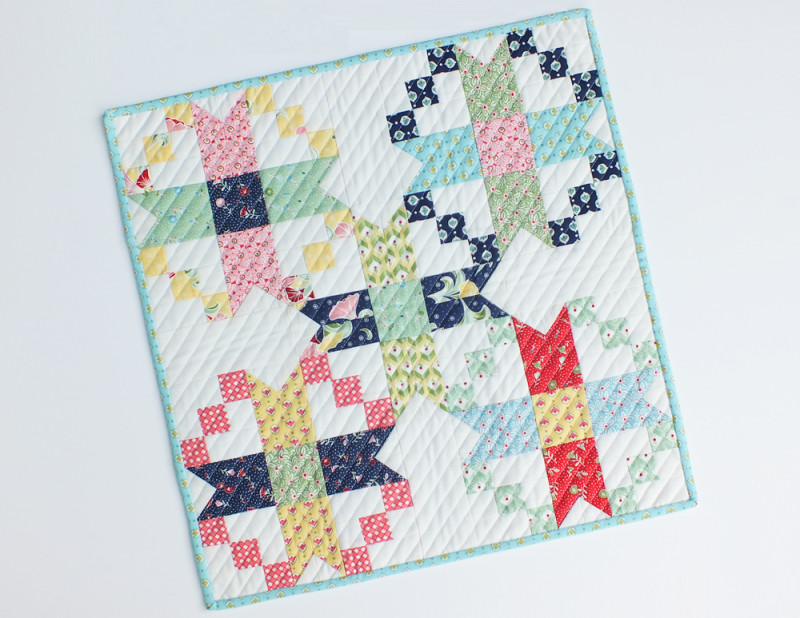 On to some of those quilts and mini's I've seen being made recently…
First up is this super clever version of the mini by Kirsty from Bonjour Quilts.  Seriously amazing don't you think?!?!   The way Kirsty highlighted the centre just blows me away.   I keep going back to take another look at it because I just love it!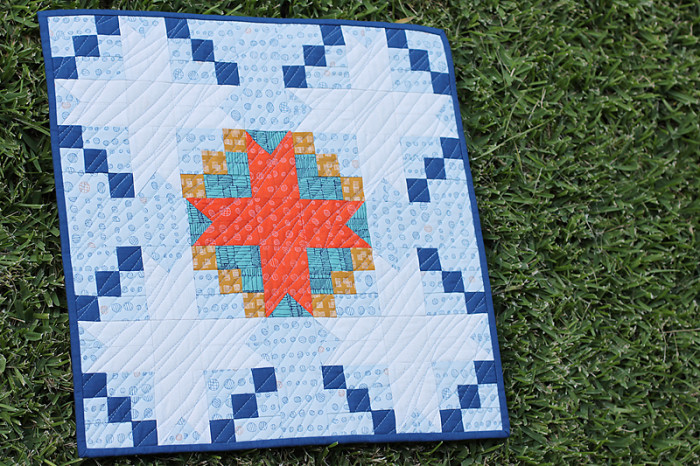 Turns out Kirsty and I should have been friends well before now.   Our backgrounds are amazing similar and she's known my husband for longer than me!   Kirsty blogs over at Bonjour Quilts, is such a lovely person, is hilarious and, she has two fantastic patterns of her own.  You should definitely check them out!
Here's a close up picture of the gorgeous organic quilting Kirsty did.   Again amazing!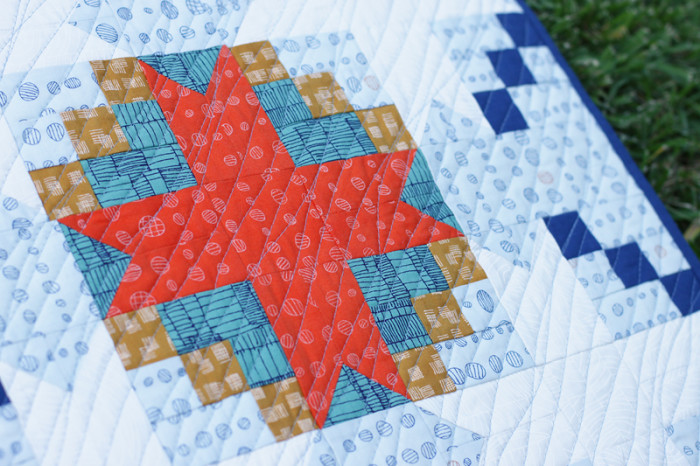 My fabulous Instagram friend Belloquacity did the pattern testing for True North using these bright, fun fabrics.    I love that she made her quilt using the same fabrics for each block, it makes me want to sew another one so I can do the same.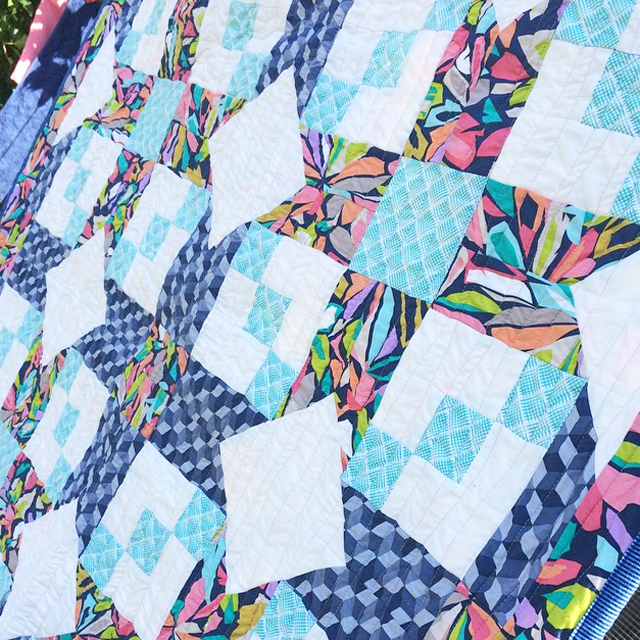 Just last week I saw this mini Tara made as a gift for one of the girls in the Australian Handmade Birthday Club.   It's pretty darn fabulous, just like Tara.    I love the low volume background and scrappy blocks!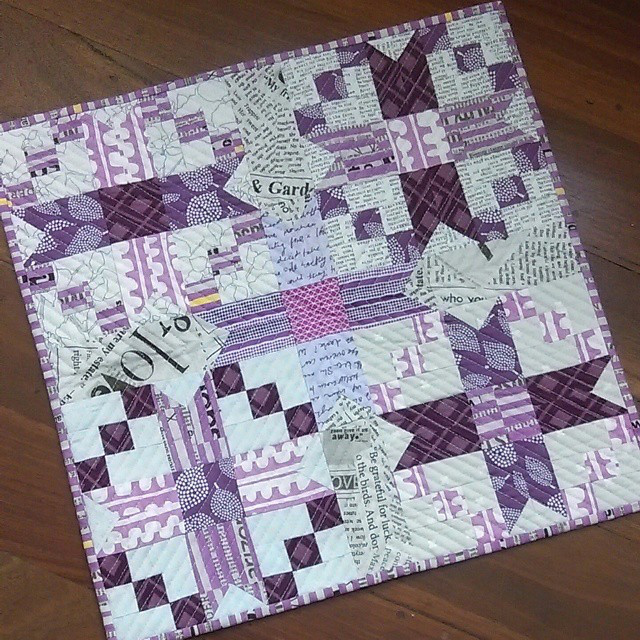 Last but not least, Greta has made a twin size version in Hometown fabric by Sweetwater.    I often say that I live under a rock and apparently it was well and truly covering my eyes when this fabric came out.   I'm so sorry I missed it because its just gorgeous and am so very glad that I wasn't under that rock when Greta was making her beautiful quilt.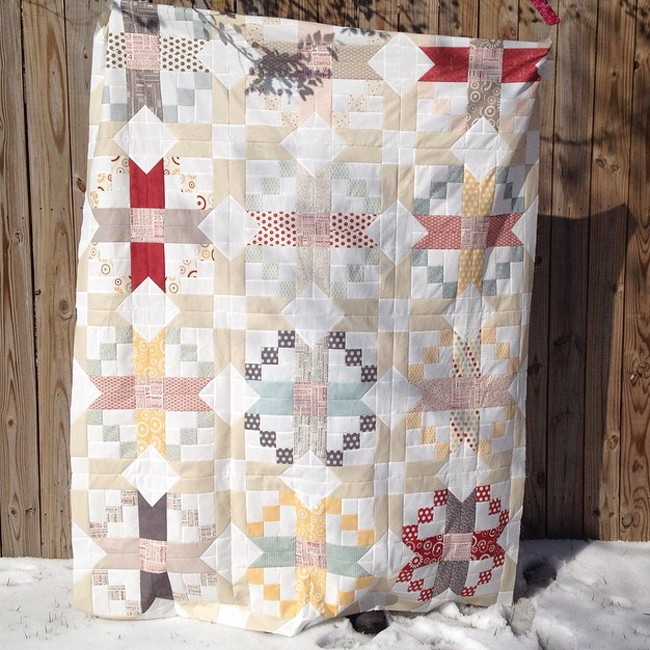 Aren't they all just so great!    If you've made a True North quilt or mini don't forget to tag me on social media with the hashtags #shequiltsalot and #truenorthquilt so I don't miss seeing it.