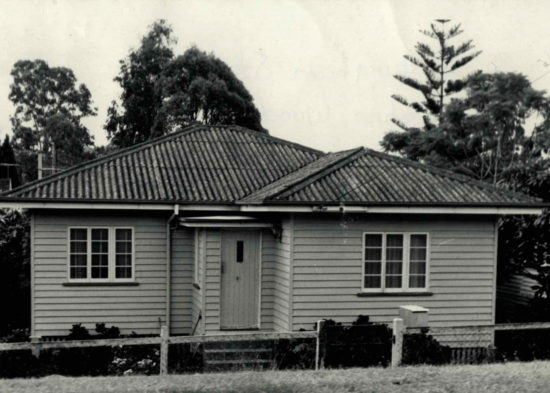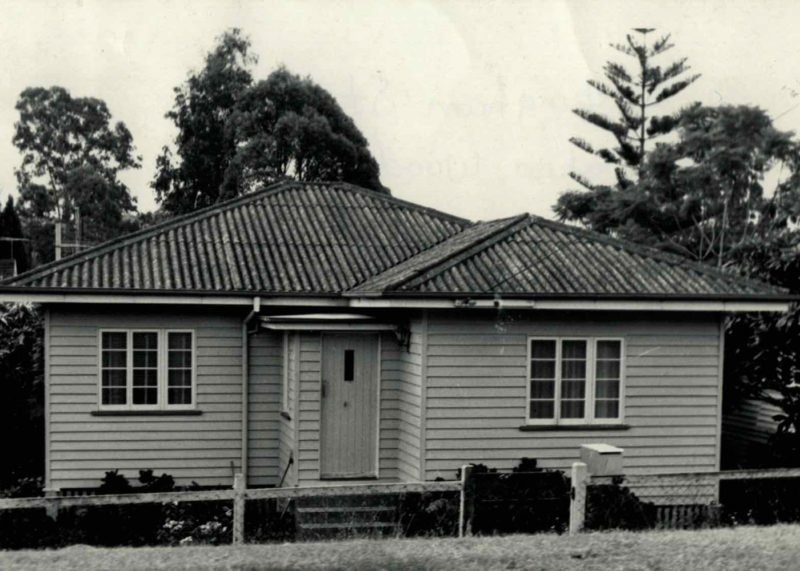 Way back in January I did a post about moving into the house my grandparents built. I was so excited.  We had a plan, we had a time frame, we had a good budget…..we had no idea!  Eight long months later we are still living in exactly the same house and life just seems to get crazier.   We thought we could stay here while the renovation and extension happened… as if!   Clearly delusion was permeating our every waking thought!   Good news though, we pick up the keys to a rental and next week the work will finally be starting.    Yay!
Pat the Builder (ahhh yes we do call him Pat the Builder – all. the. time.) has me running around like a chook with my head cut off at the minute so there isn't much time for sewing or social media.   Insert sad face.  So today, while I should be making a decision about external colours I thought I'd get on the computer and show you a little of our plans.
We've made a few changes to save some money like removing the pergola from the side of the carport but this is basically what the front of the house will look like.    Pretty much the same as the original house.

The back is definitely very different.  There's a big extension and a big covered deck ready for lots of entertaining and parties.  The shutters have all been deleted from the deck as another cost saving measure but I still think it's going to be awesome out there.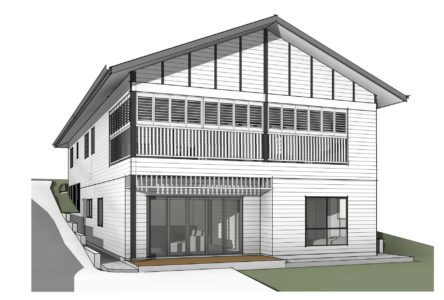 The colour picking is hard though!   I can't decide whether I want a light, neutral look like this house I found on Pinterest which just happens to be in the next suburb from me (renovated by Hammers and Heels!).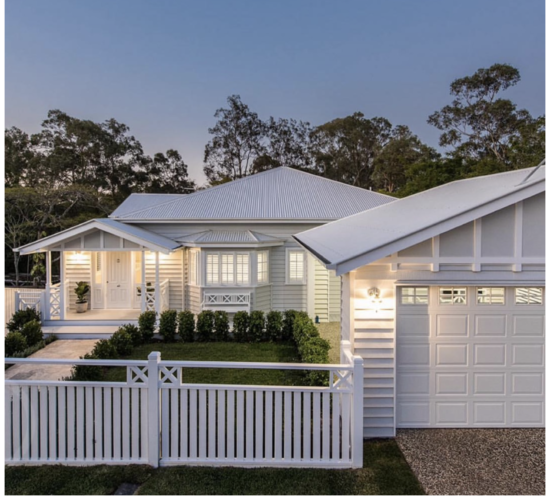 Or like this one which has darker trims to go with the neutral weatherboards like this house by Evermore Designs.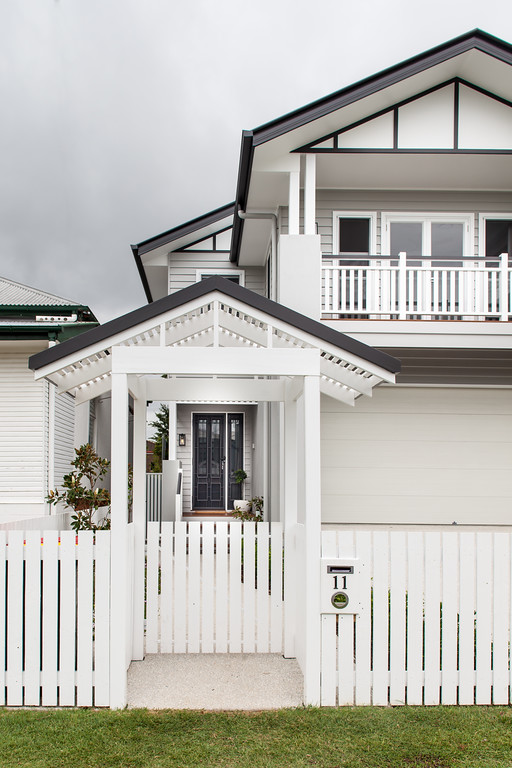 If you have any thoughts, or alternatives, please shout!   I'd be happy to procrastinate this decision a few more days by looking at more pictures :).  I figure I need to make sure I get it right because we'll be living with it for a very very long time.
I hope you're having a great week and that you are getting lots more sewing done than me!   Don't forget that the book tour for A Piece of Cake is still happening.   You can check out all the bloggers makes so far and maybe even enter the giveaway Moda has organised by clicking on the links in the last post.