Two things I love… Liberty tana lawns and the new Art Gallery denim range.   I also love quick and easy quilts so today I'm teaming up with the lovely folks at Ava & Neve and Ministry of Fabric to bring this quick and easy beginner project & quilt kit to you.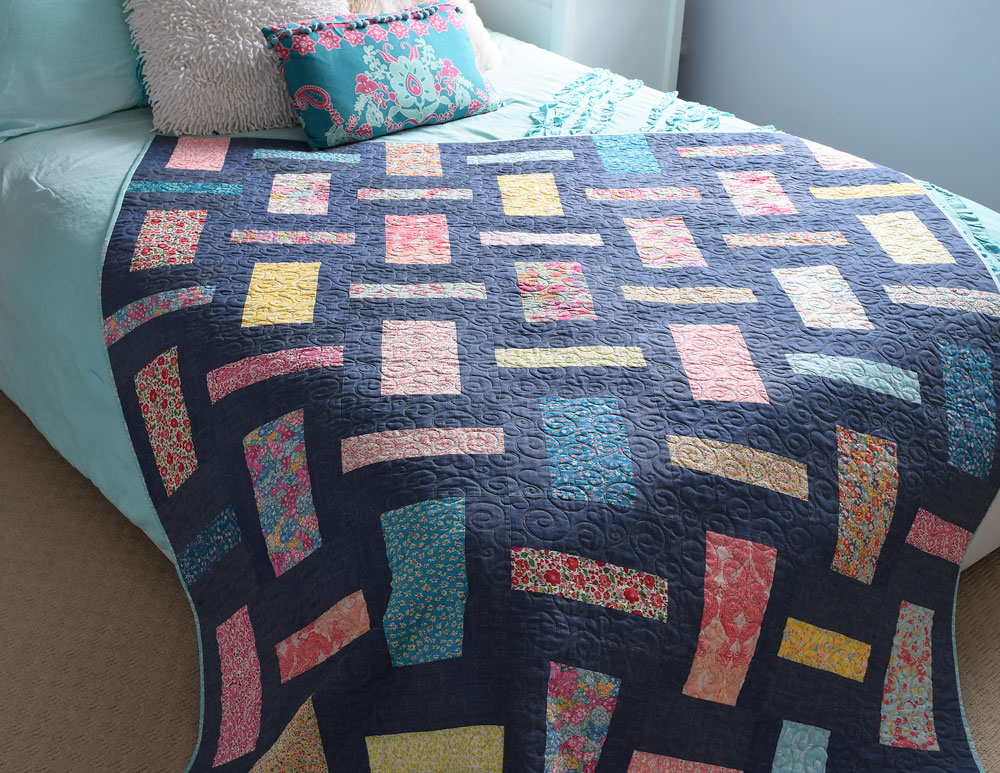 The Regent Quilt is lap sized (56″ x 72″) and perfect for a weekend project.   The simple block is a twist on the traditional rail fence quilt block, its fast and fun to piece and best of all there are no points to match!
This quilt was a true family affair because I was making it amidst 100 other projects and needed help.  My husband and our girls sorted the layout and placement of the blocks and handed them over to me ready to sew.    It was hilarious listening to them 'discuss' the placement of every single piece of fabric and I suspect they realised it wasn't quite as easy as us quilters make it look!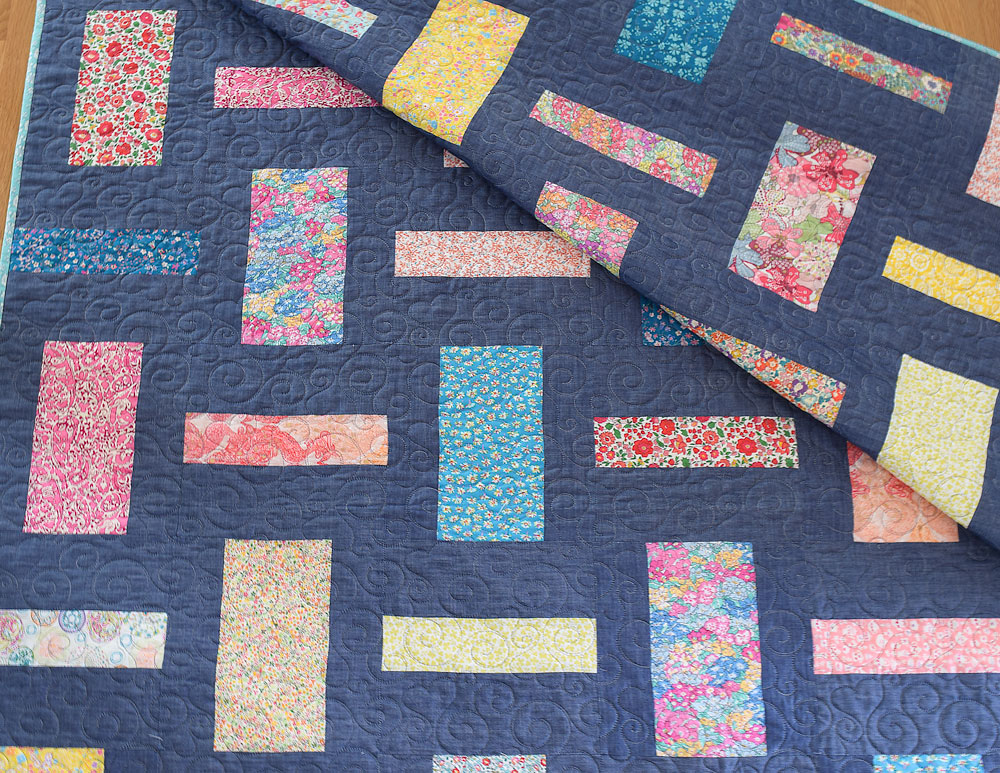 Diane from Diane's Quilting Quest is an awesome long armer and, as usual, she did the most perfect job on this quilt.  The pattern she used is called Smitten, I just love how it worked with the pretty fabric so well!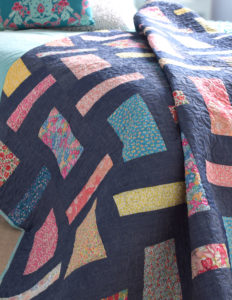 Head on over at Ava & Neve where you can purchase a kit to make this quilt.  It comes with the pattern sheet for the Regent quilt,  aurifil thread, 21 fat sixteenths of Liberty and 2m of denim from Ministry of Fabric.    Kits cost $120AUD and are available by clicking here.
If you're new around here all you need to do is sign up to receive my blog posts by email and I'll send the free pattern to you asap!   You can subscribe to my blog by clicking here.  If you already subscribe… check your inbox, this free pattern is waiting for you right now!
Have a great week and enjoy sewing the Regent quilt.  I know I did!