I'm running a few days behind but today I'm wrapping up the Sweet Stars Sewalong.   I hope you've enjoyed the posts from guest bloggers along the way and have found them helpful.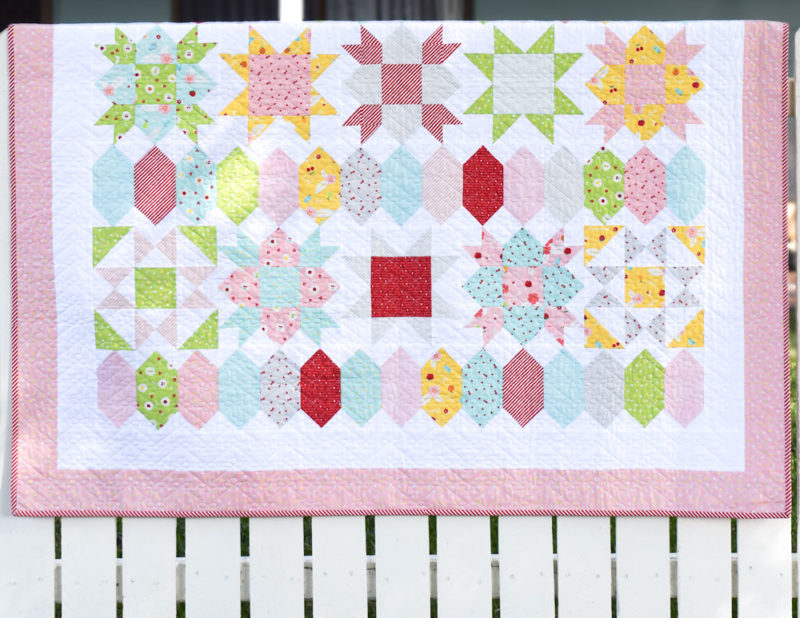 If the Sweet Stars Sewalong is something you have only just hearing about click here to find out all about it.
Just in case you missed the posts over the last couple of weeks here's a recap of the topics that were covered…
Nadra from Ellis & Higgs shared some awesome tips on Quarter Square Triangles.   They are the prettiest little blocks and Nadra's are just delightful!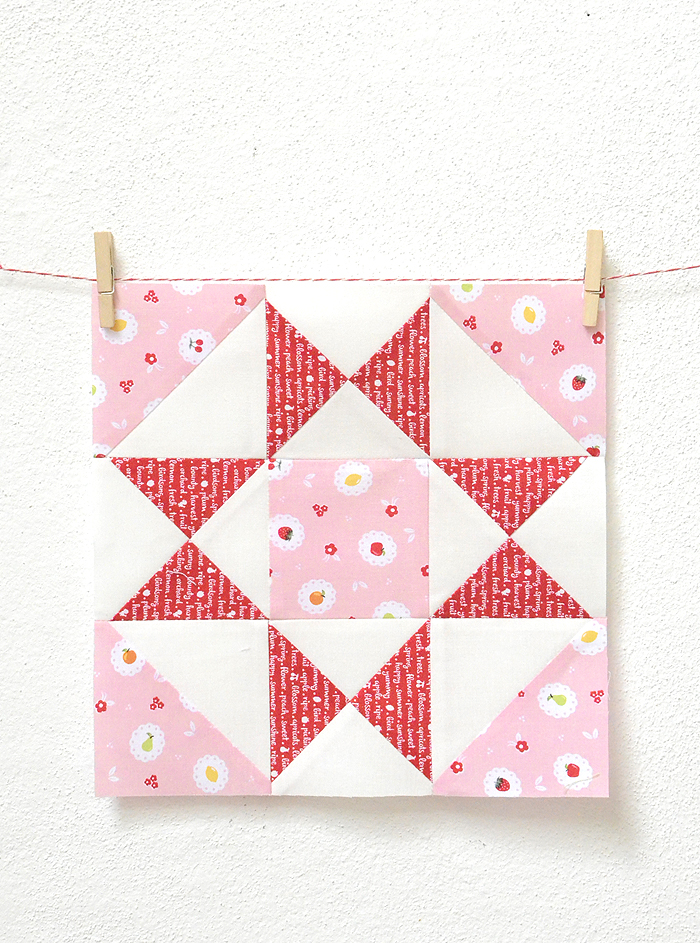 Cindy from Hyacinth made the most gorgeous version of the Sweet Stars quilt and showed everyone how to make sure that your borders are perfectly wobbly free, every time!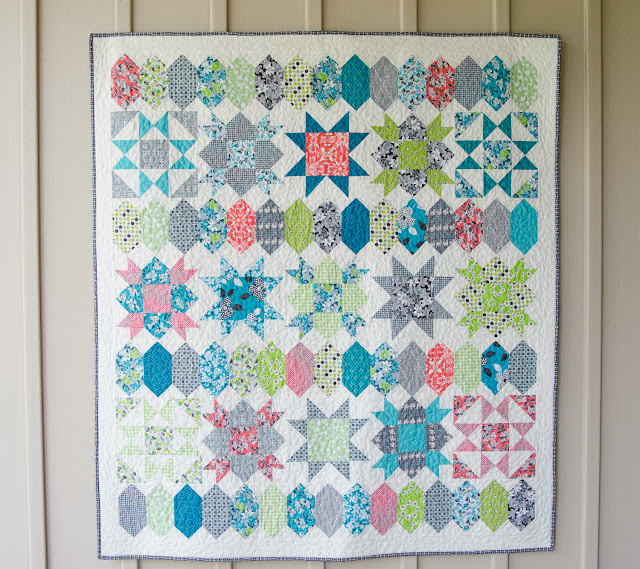 Jemima from Tied with a Ribbon got us nearly to the end of the Sewalong with her fabulous tutorial on machine and free motion quilting!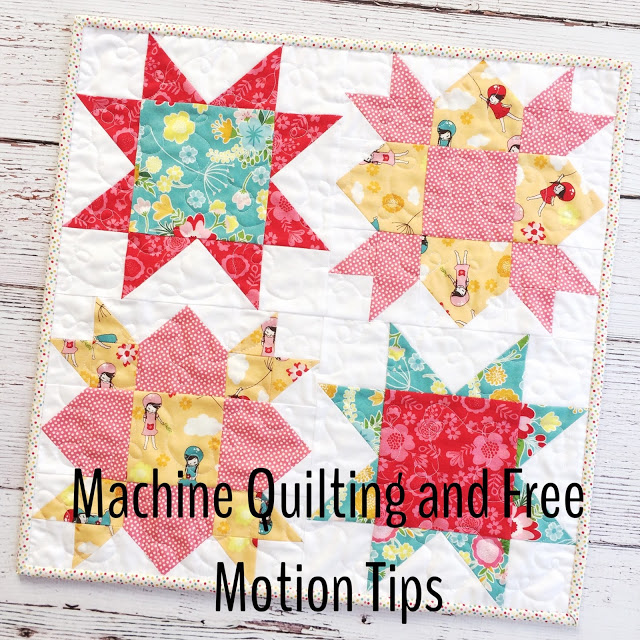 And for the final post Debbie from Happy Little Cottage shared how to add machine binding to your quilts!   Brilliant and definitely something I need to try.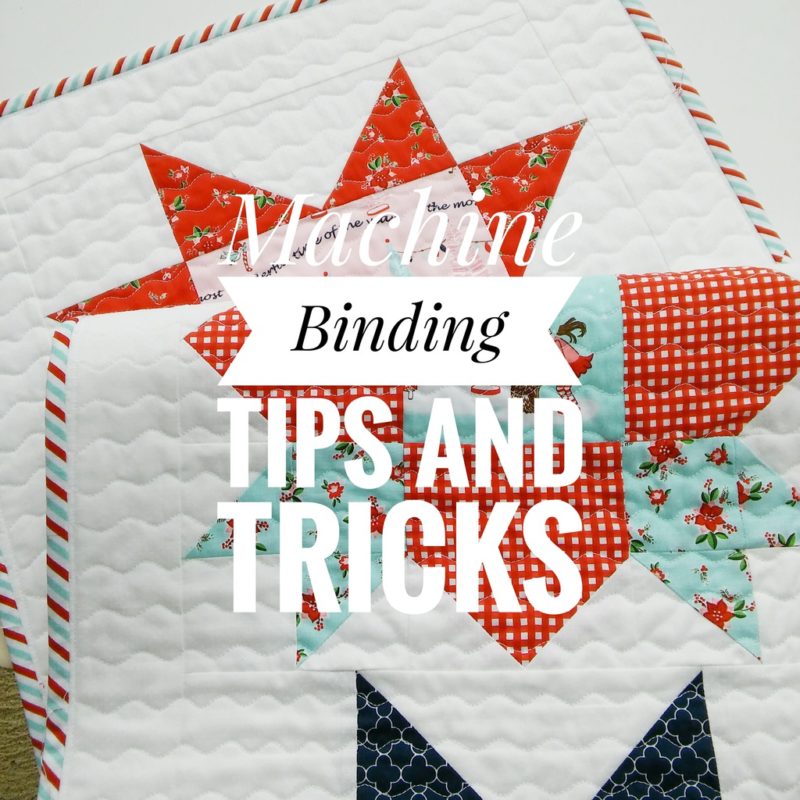 I truly hope you've all enjoyed the Sewalong and will bookmark each post as a handy reference guide for projects you undertake in the future.   It's been so much fun hosting and even better seeing everyone's version of the Sweet Stars quilt.
Now for the bit you've all been waiting for…. prizes!   Jemima helped out with one of the prizes by having a giveaway on her blog so today it's just the Fat Quarter bundle and that cool prize is headed to Lisa Chambers.   Lisa made this beautiful version of the Sweet Stars quilt.   Isn't it fabulous!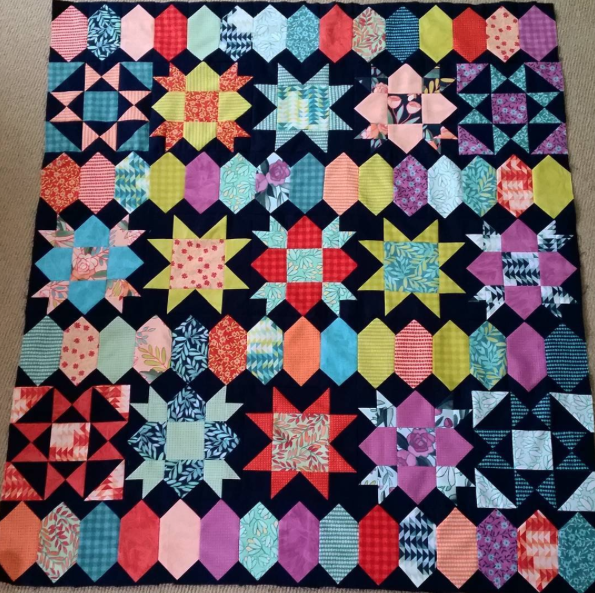 Happy sewing!