How on earth did a month pass since I last blogged?!?   I promise I did miss you all and I'm glad I've found some time this afternoon to let you know about the amazing subscription box service Stash Builder Box!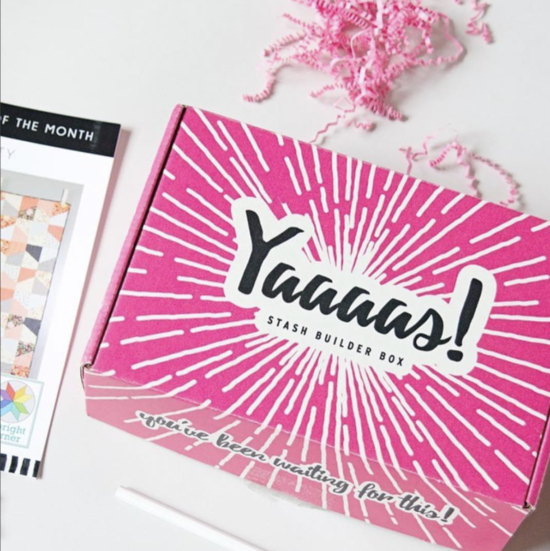 Stash Builder Box delivers a box full of quilty goodness to your door each month.   You'll receive 3 one yard cuts, a spool of aurifil thread, a signature pencil and an exclusive quilt pattern and, the April box box includes not one but two quilt patterns from yours truly.  Not sure about an ongoing subscription?   Don't worry because you can order a single month if you prefer.  And, if that's not incentive enough 20% of every purchase is used by the team at Stash Builder Box to buy supplies to make quilts for kids in need.   Awesome right!   You can order one, or start a subscription, by clicking here.
Righto… on to those quilt patterns.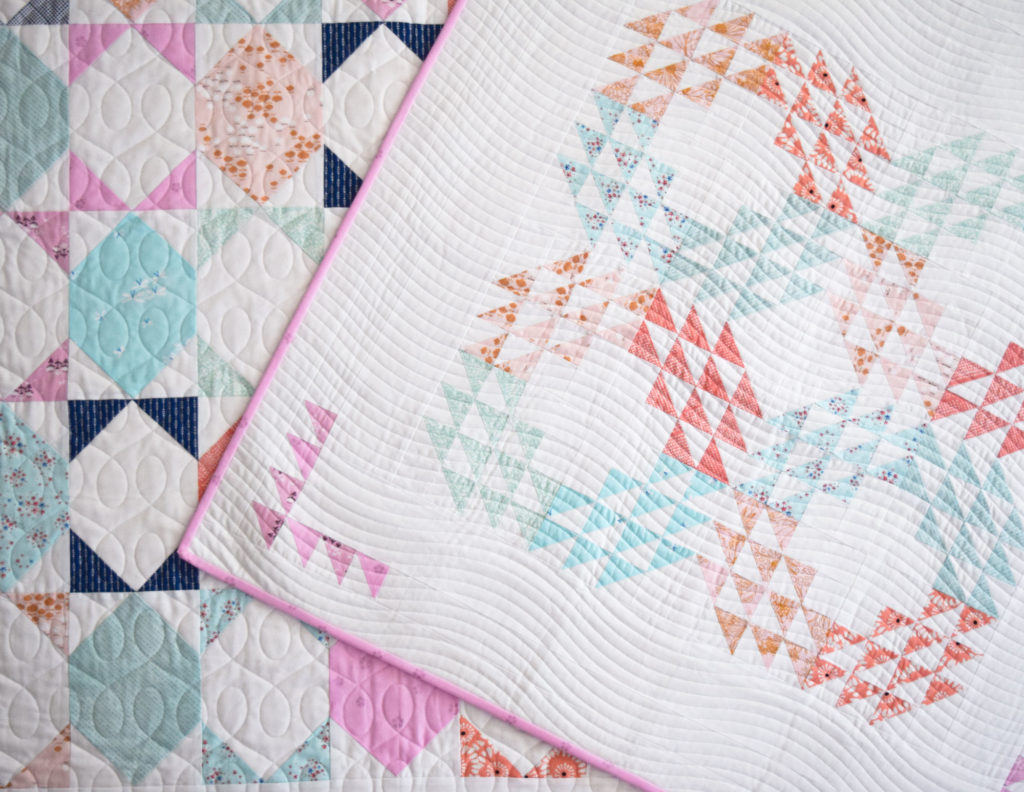 First up is this Dazzling Diamonds quilt.   It's a design I've had sitting around on my computer for a while but hadn't yet had the chance to make one.   It's perfect for scrap busting or fat quarters and, because its only one block, its an excellent skill builder without the teeth gritting of learning multiple new techniques.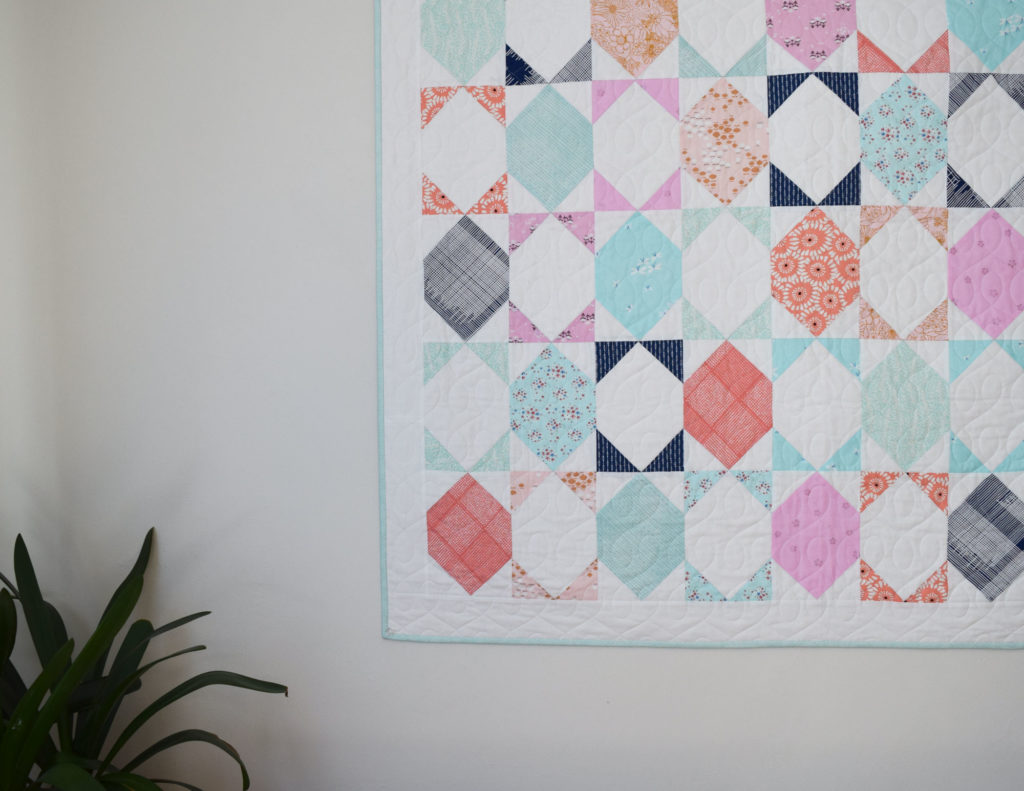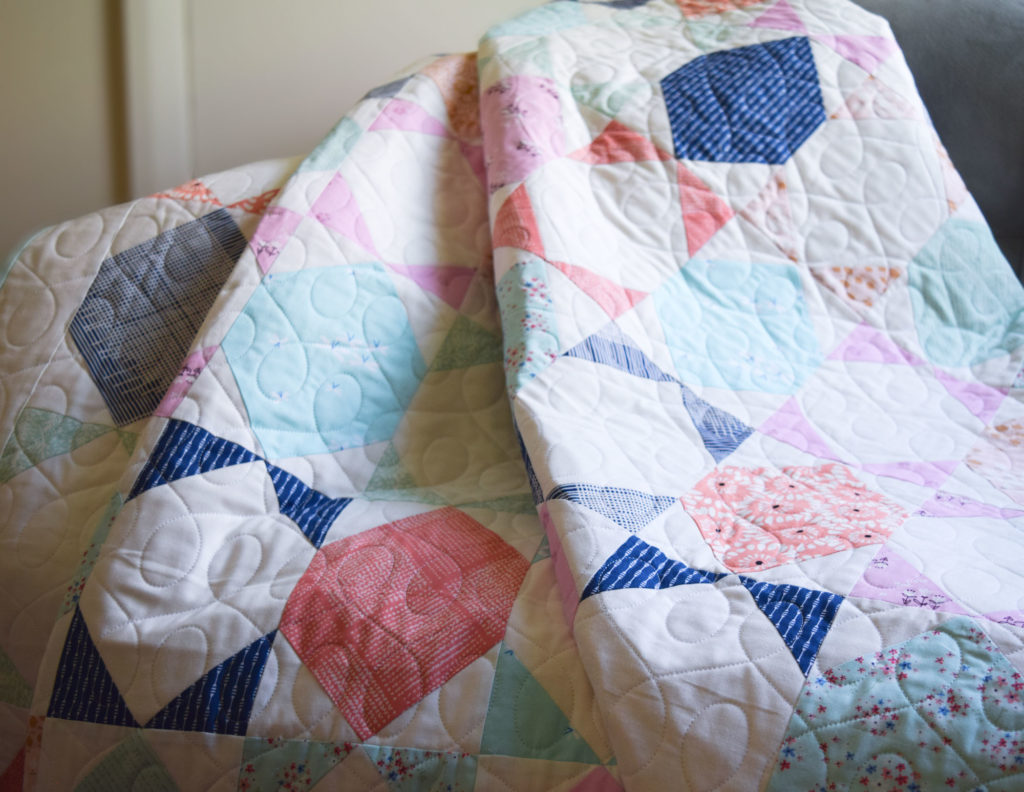 When I was finished making Dazzling Diamonds I had a lovely little stack of off cut triangles so ran them through the machine and made this take on the traditional Ocean Waves block into a cute baby size quilt.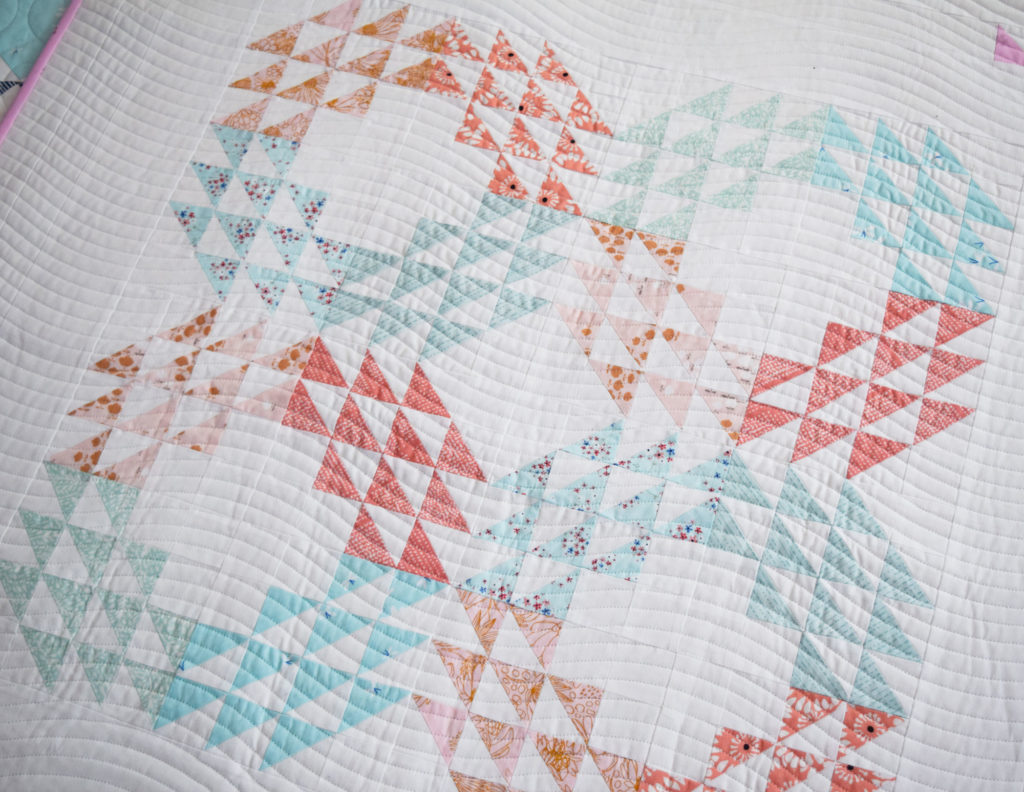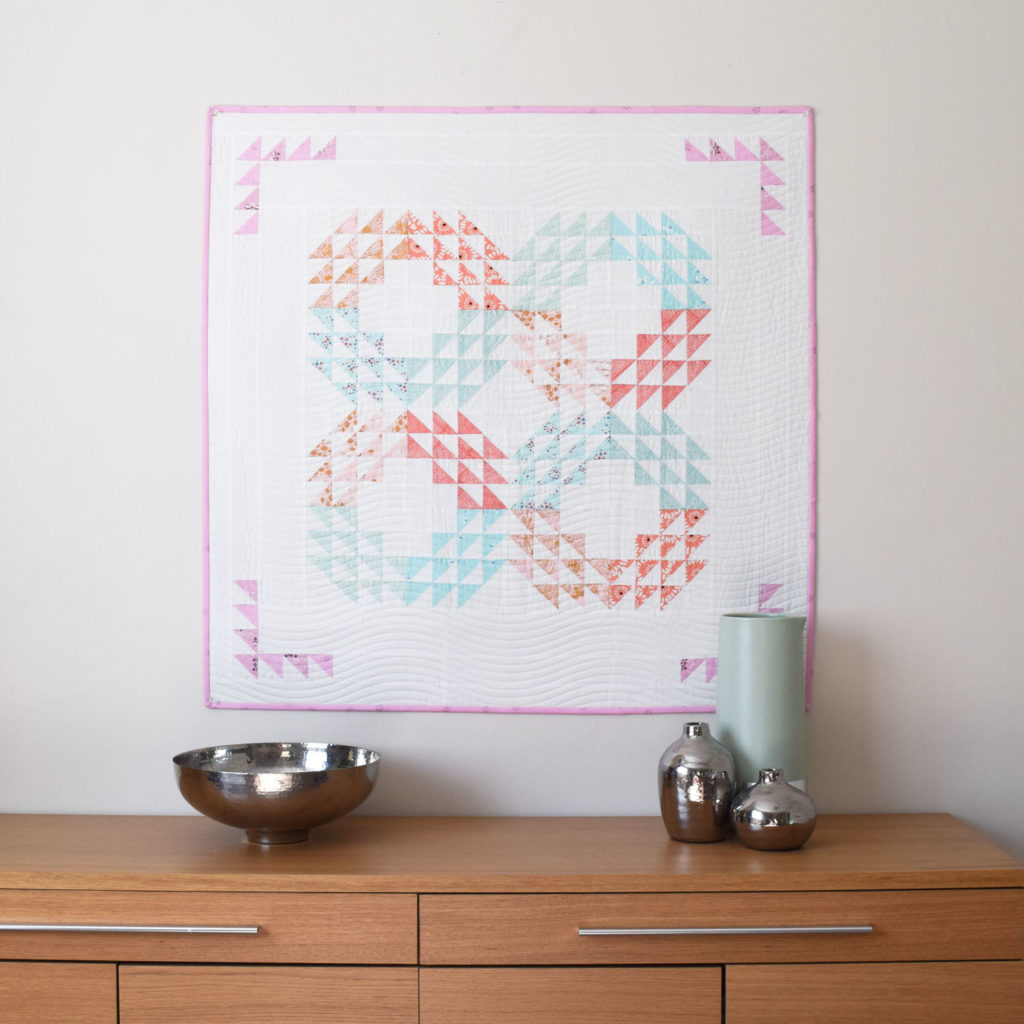 Full instructions to make both quilts will be included in the booklet that arrives with the April Stash Builder Box so, if you'd like to make one or both, head over to their website and order your box before they run out.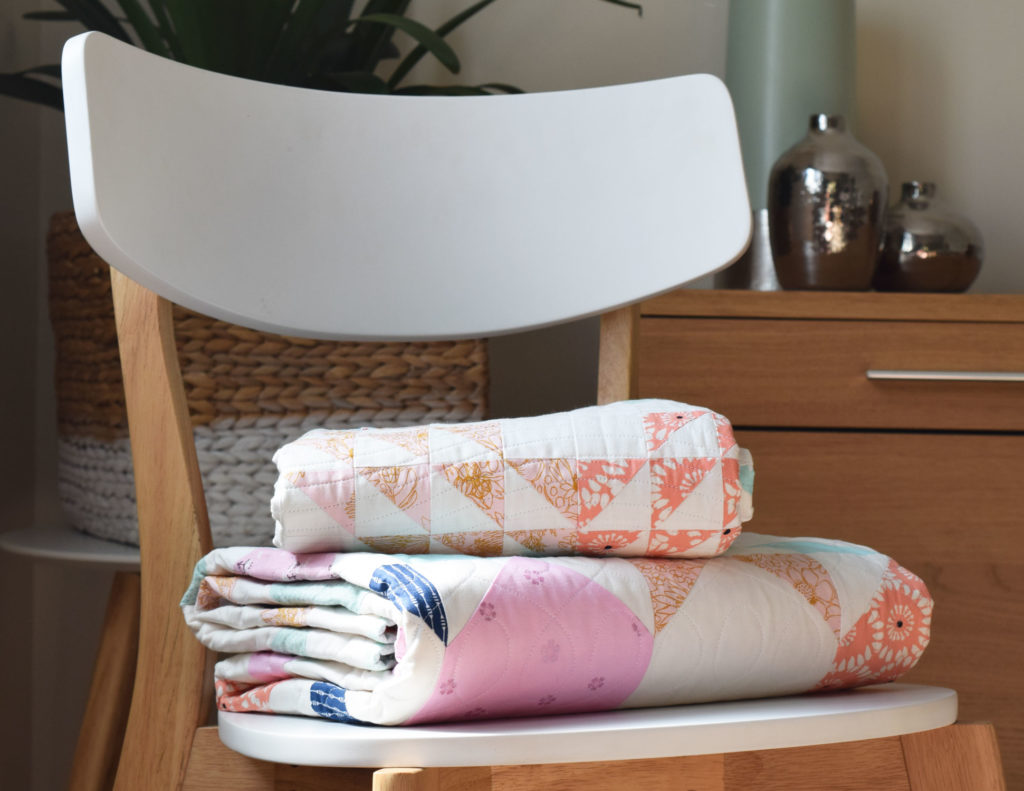 Happy quilting!