Dads!   They all have funny little sayings don't they!   Every single year of my life my Dad would start September with a funny little poem…
 "Spring Has Sprung,
The Grass Has Ris,
I Wonder Where The Birdies Is?"
and now I'm all grown up you can hear that same poem around my house as the weather starts to warm up.    My kids never roll their eyes like I did when Dad said it (or maybe I just don't look to closely at them when I say it so I don't see them rolling and sighing!).
With Spring here it seemed a perfect time to open up the doors to let the warmer air in and sew a quick project with this pretty Bloom & Bliss fabric from Nadra Ridgeway of Ellis & Higgins.  Isn't it just so sweet!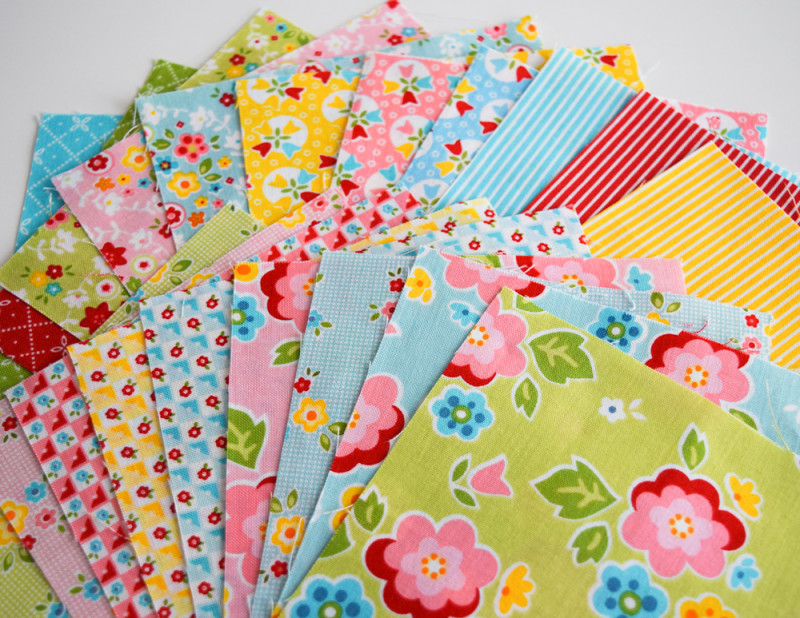 My original idea was to make a cushion with flowers on it.  Until the flowers ended up looking like hearts and then, I thought I'd make a cushion with hearts on it.   I'm super adaptive like that!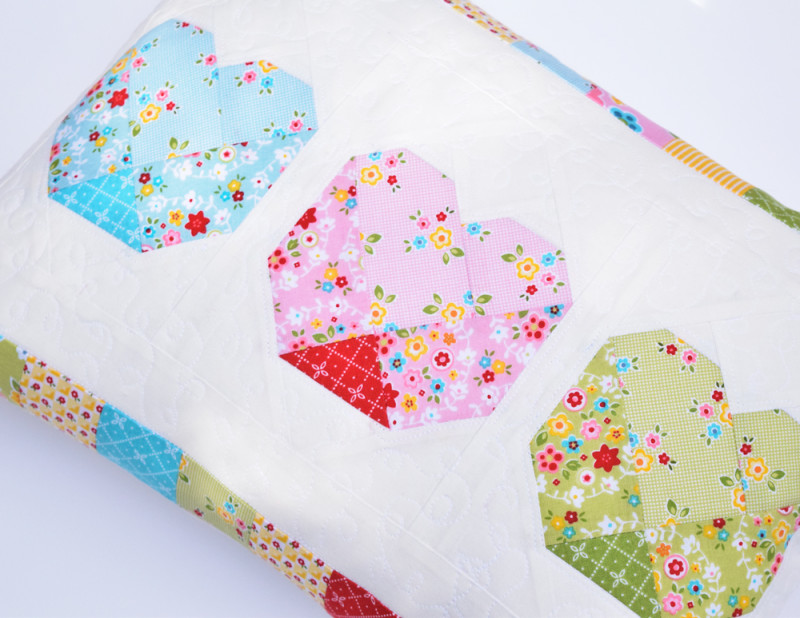 The cushion is 12″ x 16″ and has an envelope back.  The flowers/hearts were something I adapted from a block I saw on Pinterest.  The website it links to isn't very quilt related and there are no instructions (or anyone to credit) I'm sorry.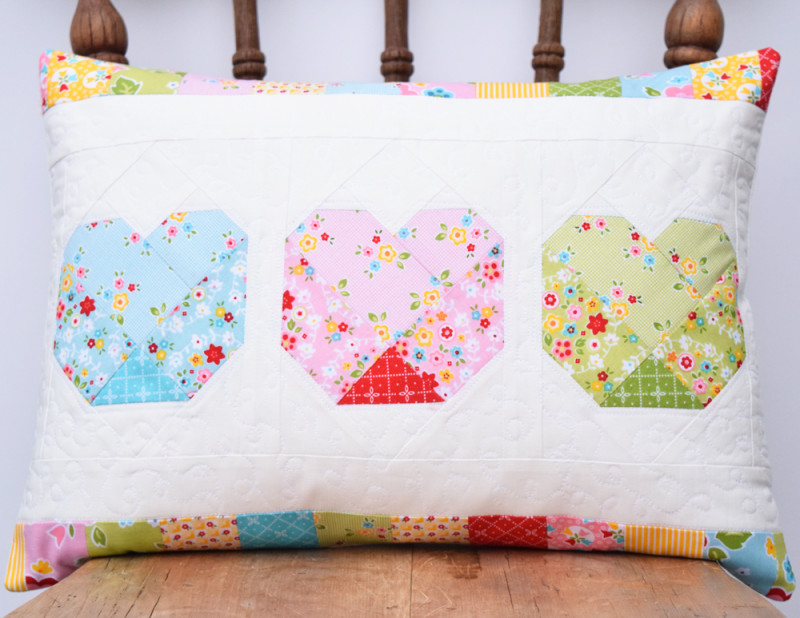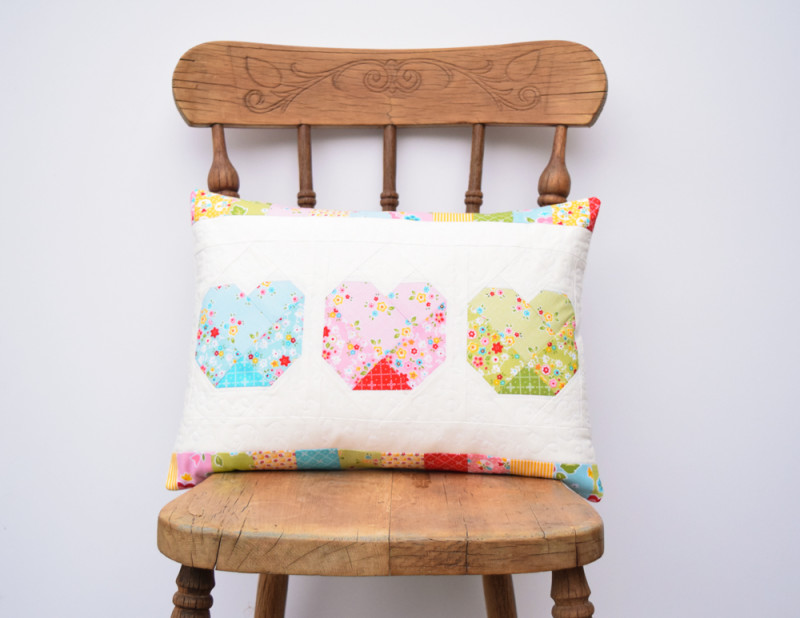 I love a quick project and with so many things happening here lately it was nice to sit at the sewing machine for an uninterrupted hour to make this cushion.   My favourite kind of sewing.
Thanks for popping by.  Have a great week,