Hi there, I'm Peta and this is my very first blog post!.      I'm a quilter from Brisbane, Australia and I have been sewing for around 13 years.     That's a long time!  I'm sure none of you will be very surprised to learn that the birth of our eldest child was what started my quilting journey :).
I've been a faithful blog reader over the years but it wasn't until quilting took off on Instagram that I felt like I'd really found my place in the world.   I LOVE Instagram and hang out there a lot but I've recently found that I'm reading all the fabulous quilting blogs again and thought it would be fun to join the blogging crowd.   Blog Lovin' makes it so easy to follow along with your favourite blogs now and I'd just love it if you added my blog to your reading list.   There's a link in the side bar so you can add my blog or you can follow this link.
And because this is, after all, a quilting blog and not a wordy blog I thought I'd share some pictures of some of my latest favourite things…
First up is my just finished family quilt.   I love it!    I used the patterns Moda produced for their Spell It With Moda blog hop last year to make all the words and was lucky enough to be able to get Abby of Latimer Lane Quilting to quilt it for me.   She did the most perfect job with a modern orange peel quilting design.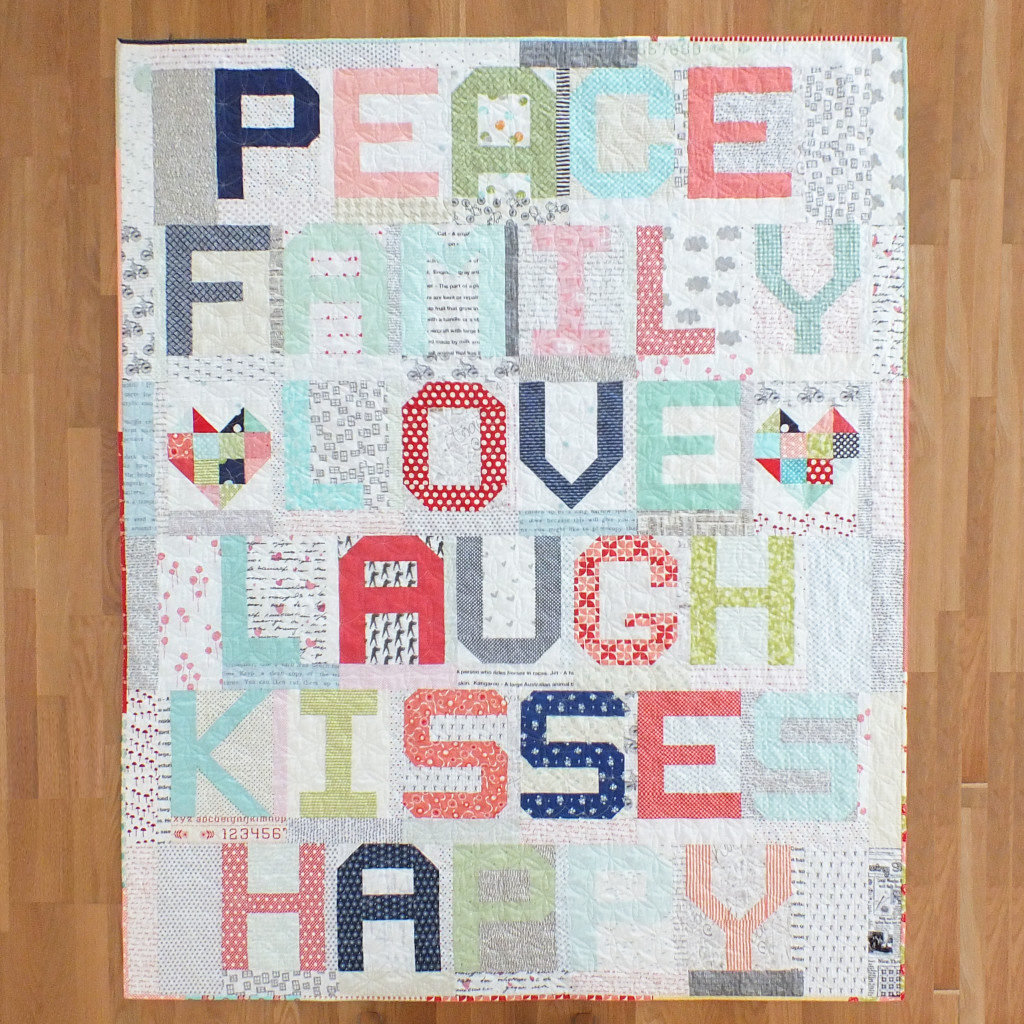 Next up is a treasure from one of the nicest people I've been lucky enough to meet because of quilting.   Samantha and I arranged to meet after being in a bee together while I was recently in the United States to attend QuiltCon.    She gave me this framed quilt art which will be hanging in pride of place in my new sewing room.  Isn't it gorgeous!   Samantha hangs out on Instagram, if you're not already following her you really should, the work she does is amazing and she is also just the nicest person ever!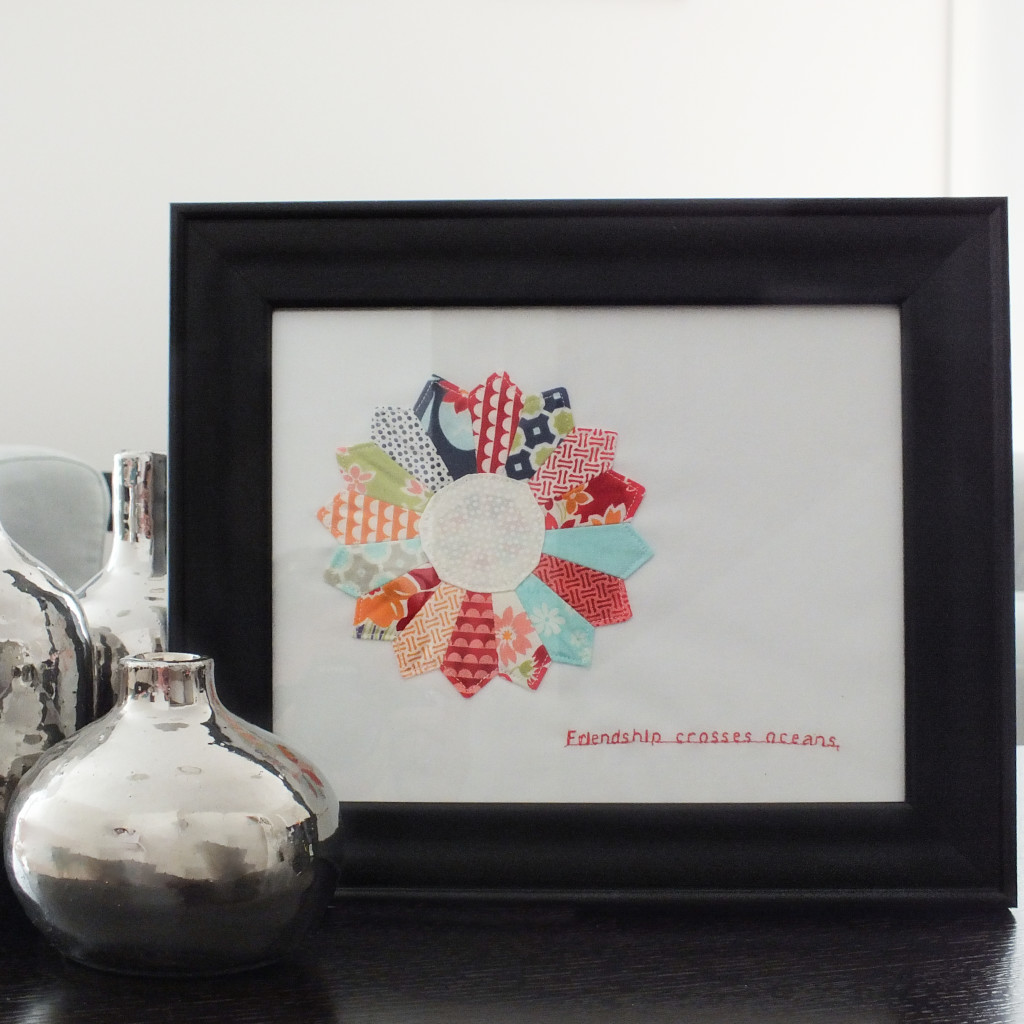 Next up is some bee blocks I recently received from Rachel & Riann.   Aren't they just adorable!  If you didn't know better you'd think Rachel & Rian had been sewing side by side with how perfectly these two blocks go together.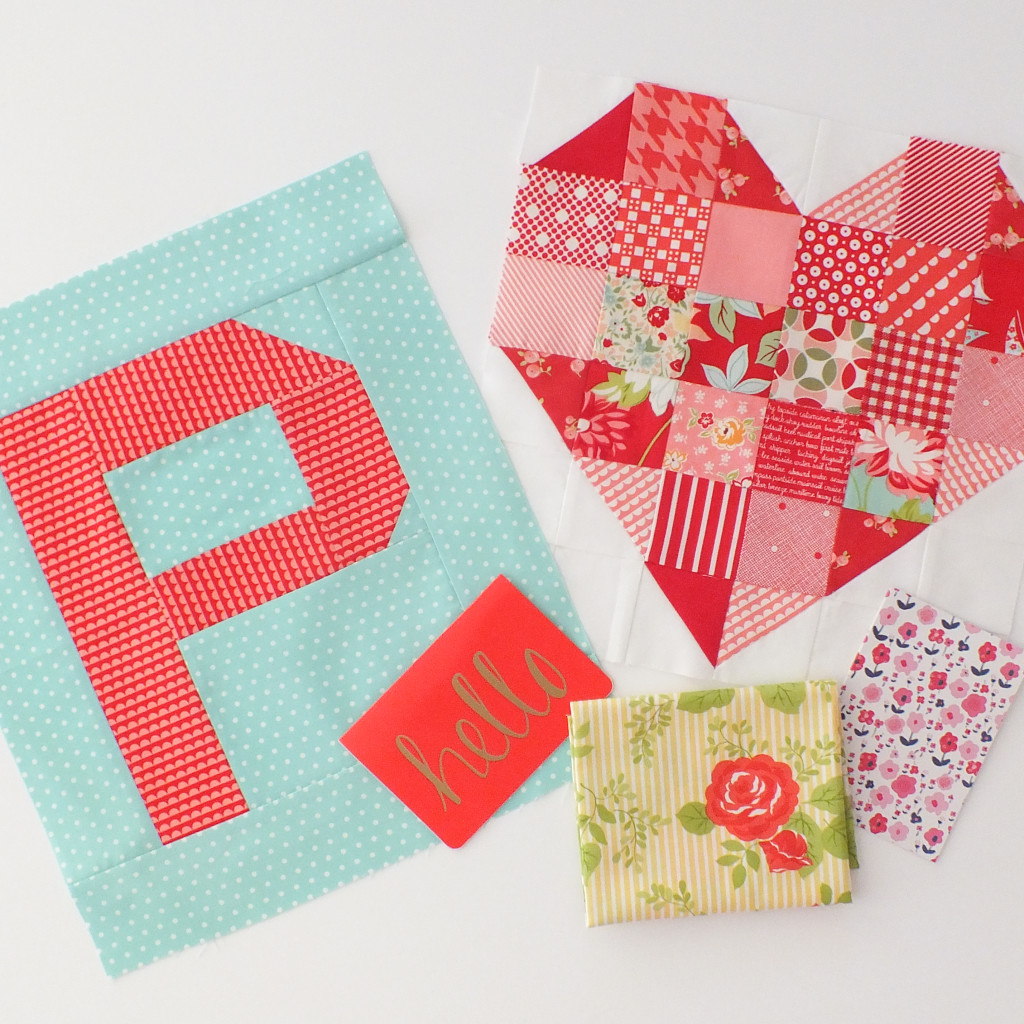 And finally a little cushion I recently finished after attending a fantastic workshop with Betz White at QuiltCon.   The cushion is from the Sweet Life Pillow project in Betz's book Perfect Present.   It uses a style of appliqué that was new to me and I can honestly say I'm hooked, its quick, fun and… there's a tutorial coming later this week which uses the same method!   Stay tuned…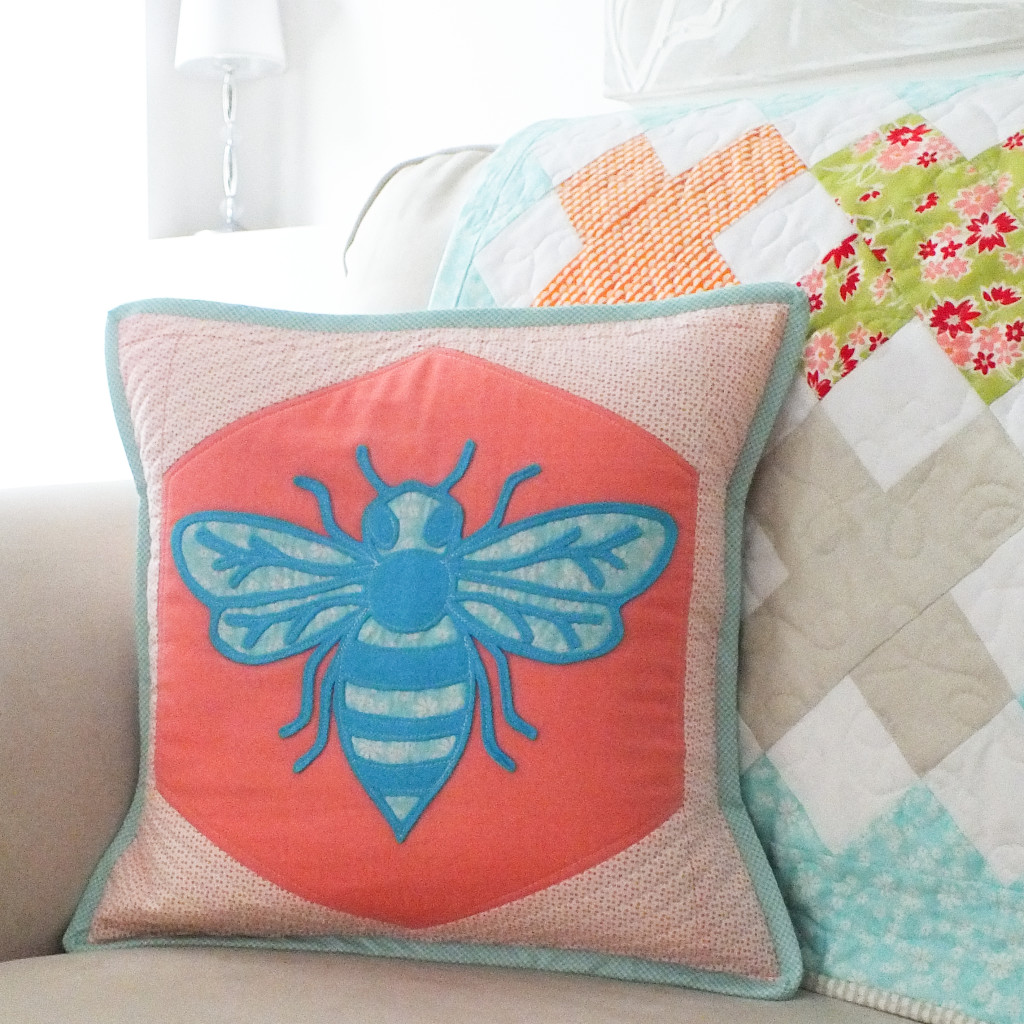 Thanks for popping by my new blog, if you have any questions or comments I'd love to hear from you and if you'd like to know a little bit more about me you can click here, it'll take you to My Story page 🙂
Until next time,