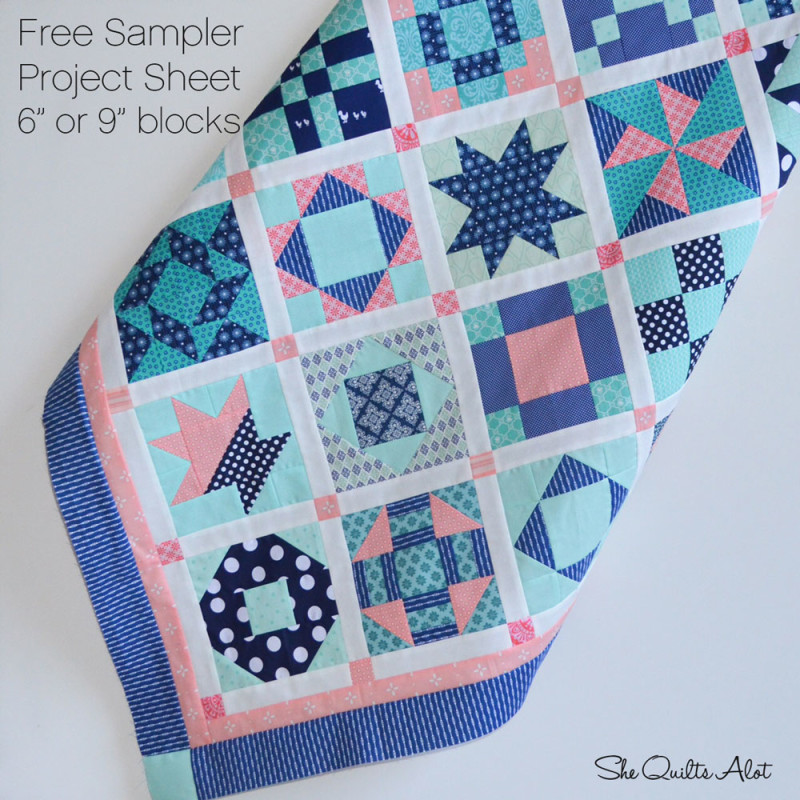 Quite some time ago a couple of lovely ladies and I were chatting on Instagram and thought it would be fun to do a sampler project together.  We decided to take turns choosing and posting blocks so that other quilters could join in if they wanted too.  Corinna and Anna are still posting blocks every so often over on Instagram with the hashtag #simplesixinchsampler if you want to check it out.   I decided to stop at 25 so that I could complete a quilt to gift to my husbands Grandparents for their 65th wedding anniversary last month.
A free project sheet with directions for both 6″ and 9″ blocks is available to download here.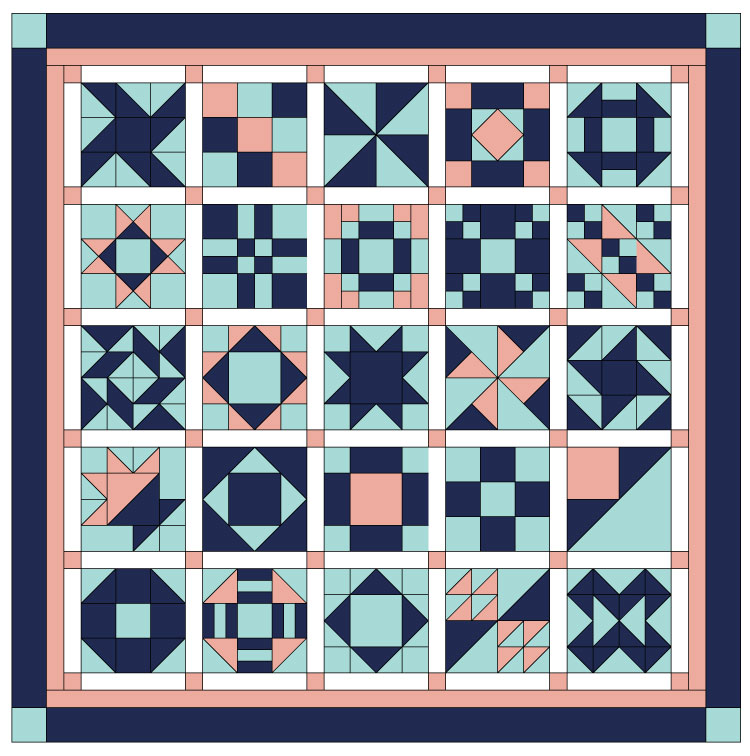 Many of the blocks used in this quilt can be found in the Quick & Easy Block Tool by C&T Publishing.   It's a great little tool to have on hand and includes so many great quilt blocks, if you haven't already, its worth downloading a copy to your iPad or mobile device.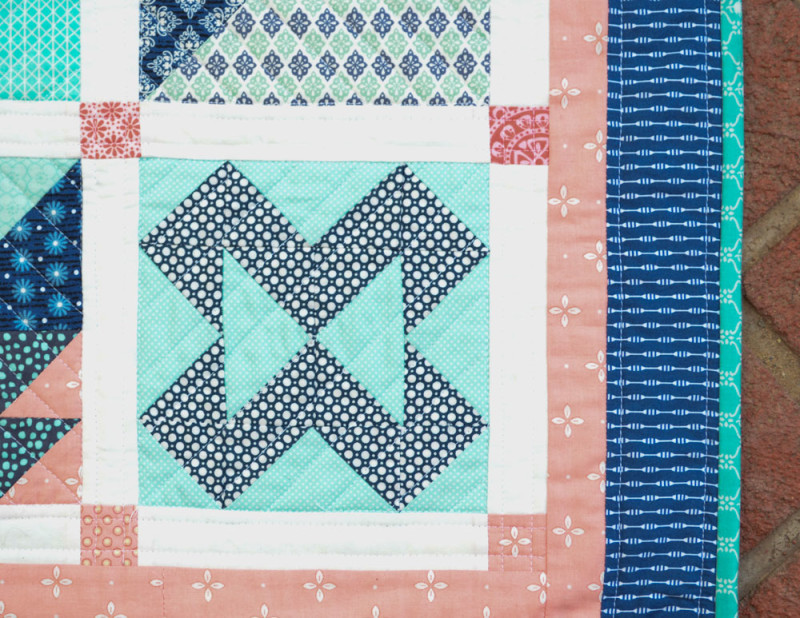 There are also blocks like the Old Grey Goose by Nancy Cabot.    Nancy Cabot is one of my quilty hero's so I couldn't resist including a couple of her blocks in the quilt.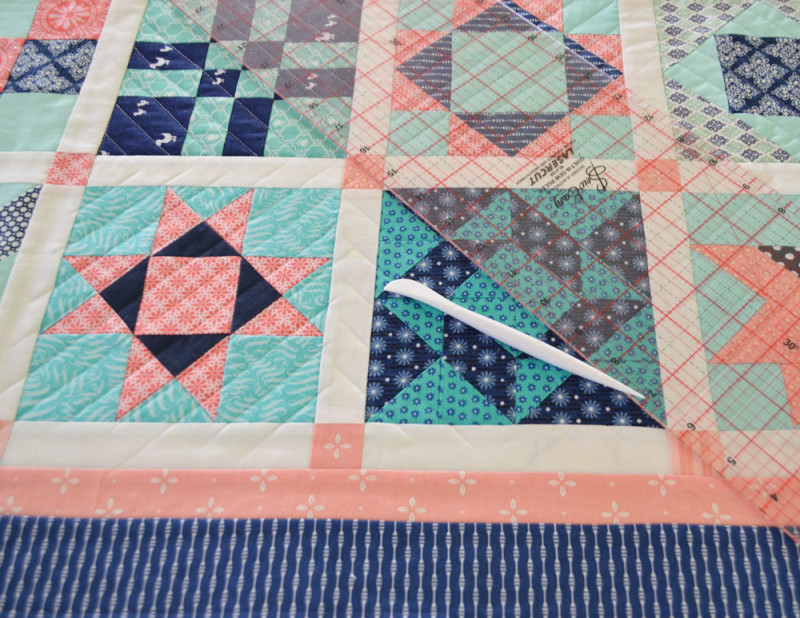 I quilted the sampler on my home machine using alternate diagonal lines on each block after setting the blocks with a 1″ finished sashing.   The entire quilt is only 42″ x 42″ square.  Turns out that's the perfect size for my husbands Grandparents dining table!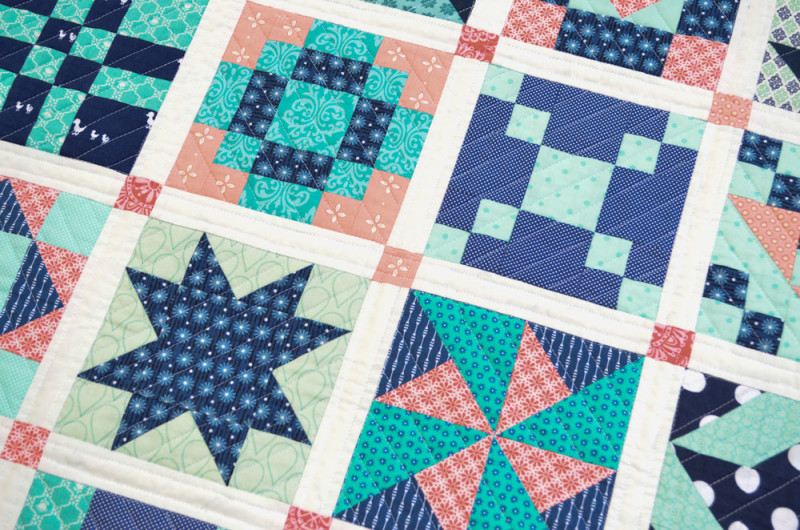 I'm linking up with Amy's Creative Side Blogger's Quilt Festival and entering this sampler into the Small Quilts Category.    Good luck to everyone joining in with the festival.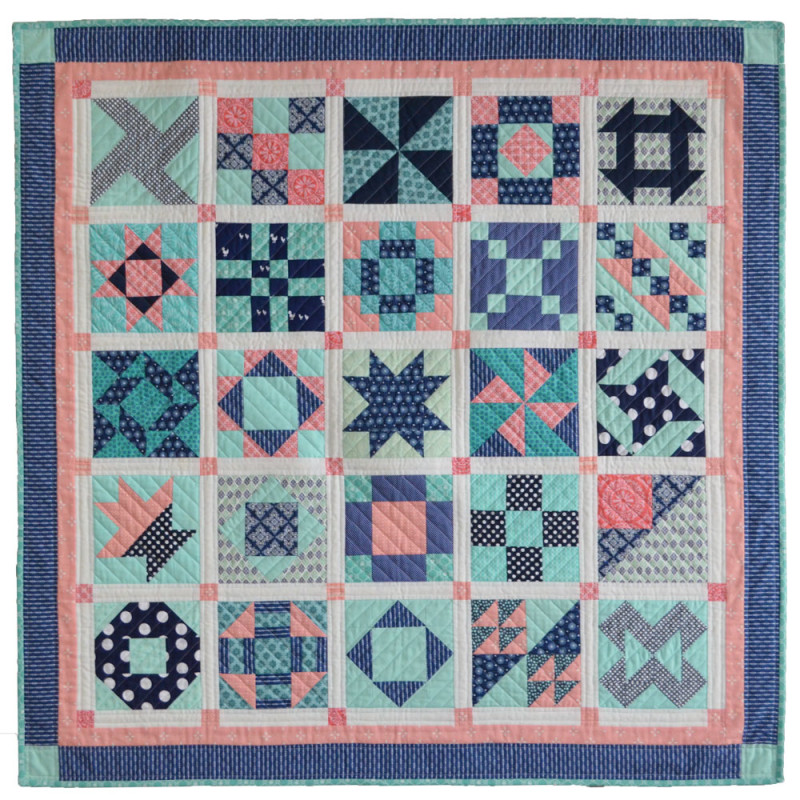 Tomorrow I will have a tutorial up for my Lickety Split Modern Chevron quilt if you want to come back and check it out.

Until then Happy Quilting