I have about a gazillion (maybe a slight exaggeration!) projects of the go at the moment so today I started another one.   That's normal and sensible and very quilterish isn't it!   Luckily this one was very quick and I was able to get this simple kitchen set made in just one day.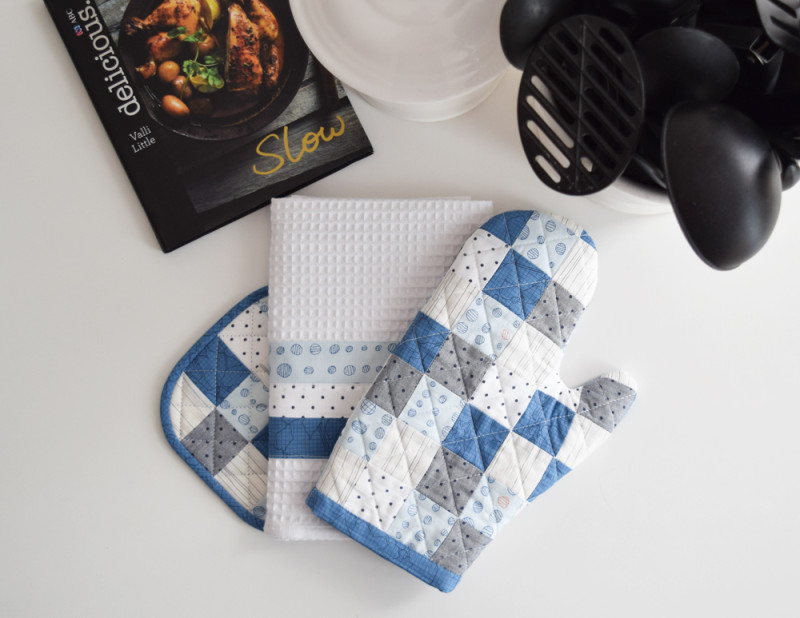 The oven mitt and pot holder are styled after the Liberty Tana Lawn set Rita from Red Pepper Quilts made back in December 2013.     I used a simple random patchwork of 2″ squares from a couple of Carolyn Friedlander's  collections along with two of the new Japanese Cotton's Ava & Neve recently added to their store.   The oven mitt is fully lined and was made by tracing a template off of one I had here at home.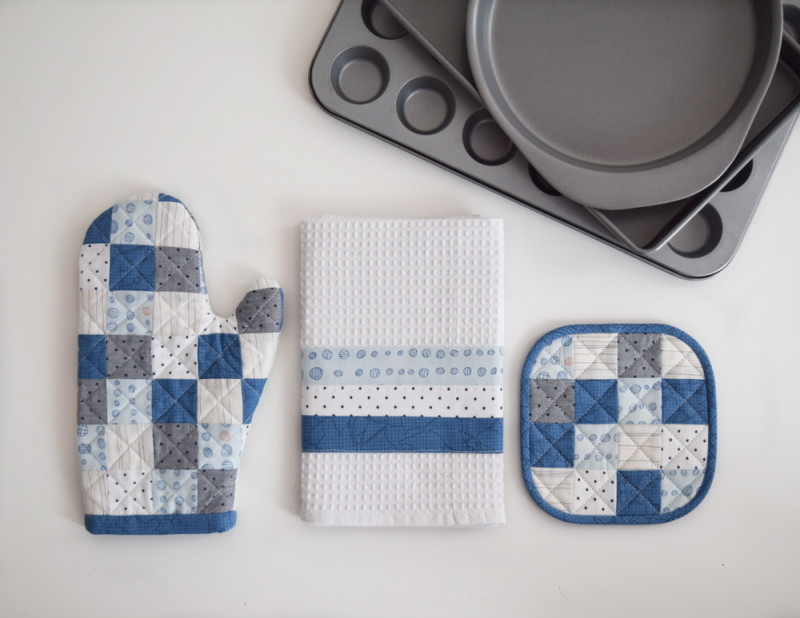 To complete the set I used a store bought tea towel (dish cloth) and added some strips in two different sizes to fancy it up a little.   Simple, quick and easy!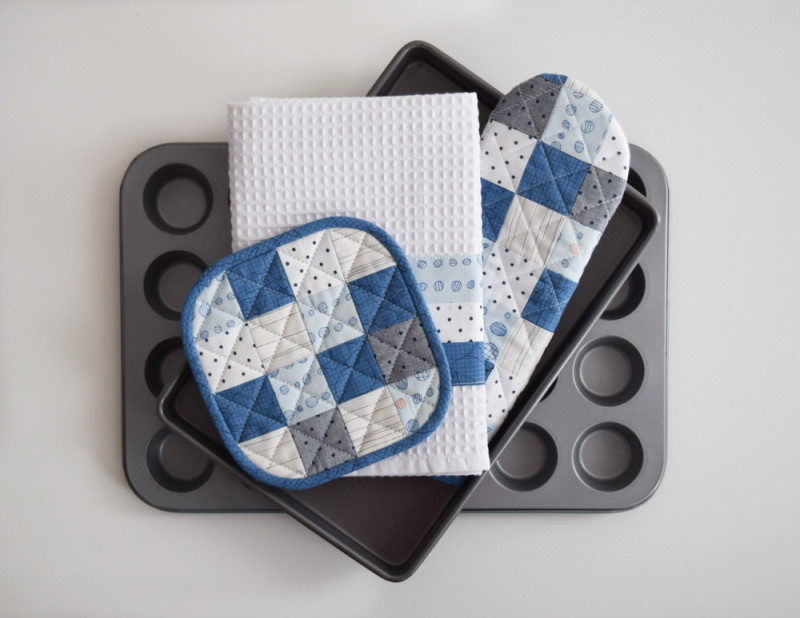 This set got popped in the mail this afternoon so I think I'll make some more once I clear my schedule a bit, they'd make great hostess gifts or even neighbourhood Christmas gifts don't you think?  I also think I need to make a set or two for myself because man oh man do the store bought sets I have here look super boring after sewing these!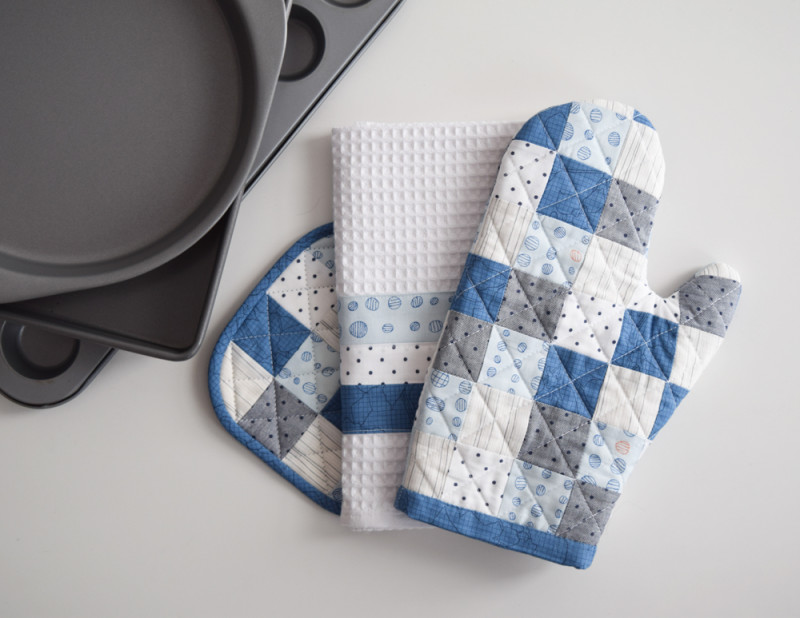 Have a great week.