Today, hasn't been the most fun day, actually it was a complete stinker!  But sometimes a  thoughtful gesture sure can help make things feel just a little better.  
Today my Mum gave me these two precious recipe books and, after a few tears (a lot actually!), I do feel a little better.   These recipe books are from my Great Grandmother (left) and my Grandmother (right) and, as I've been sitting going through them this afternoon, it occurred to me that recipe books like these are a lot like quilts.    They're both made with love and they sure can warm your soul.   Like quilts, recipes made for special occasions can bring a smile to your face and put laughter and love in your heart.
My Great Grandmothers book was given to her in 1938 by my Granny and her younger brothers for Christmas.   My grandmother was just 12 years old, I am fairly sure she was already working by that age so probably bought it on behalf of them all (I'll have to check with her!)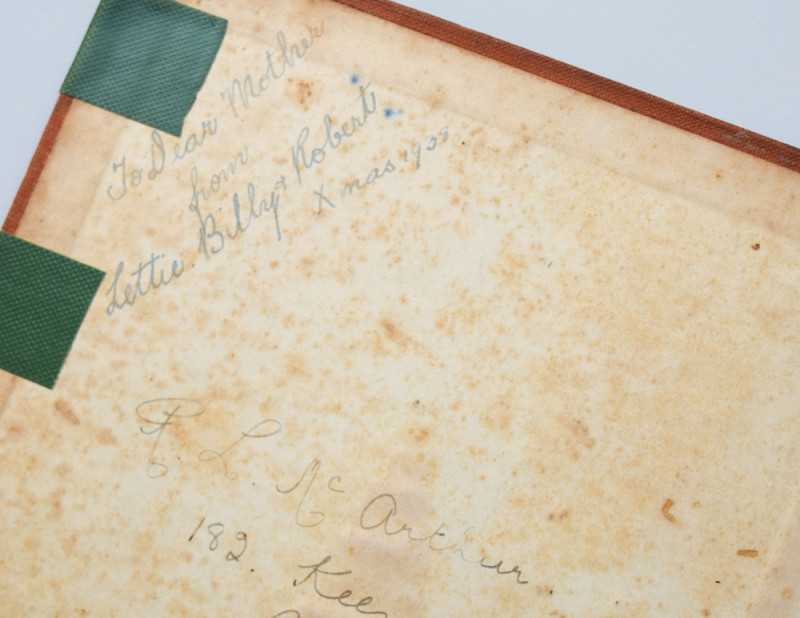 My Granny's book is mostly hand written recipes she collected over the years.   I've been making a book like this myself and know that only the best of the best recipes go into it.  I imagine its the same with my Granny's book.    My Mum has already asked me to make one of the recipe's from it.   She told me that Granny used to make this particular dessert on special occasions.  My Mum told me that she would sneak into the fridge and cut off little slithers hoping she wouldn't get caught – it must be good to do that and I can't wait to try it out!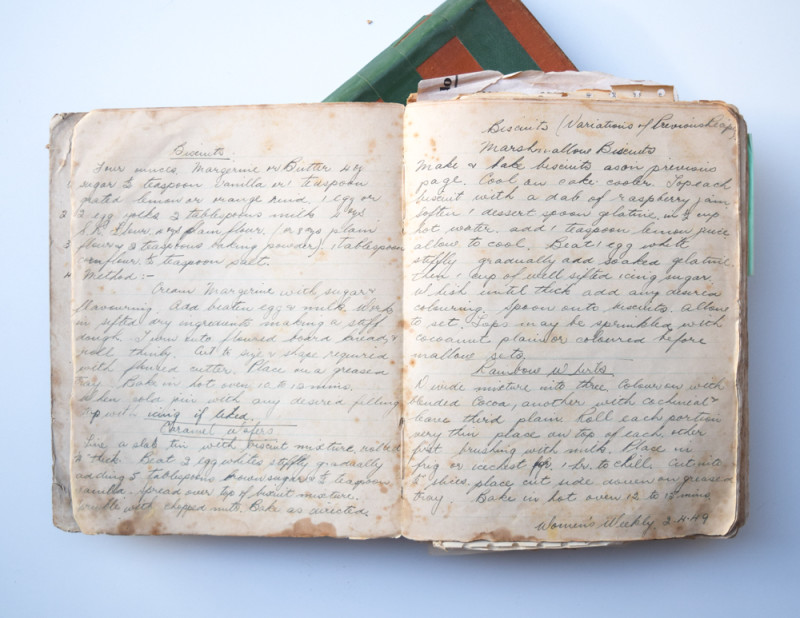 There's even a tip for washing blankets with gelatine!  I wonder if that works for quilts?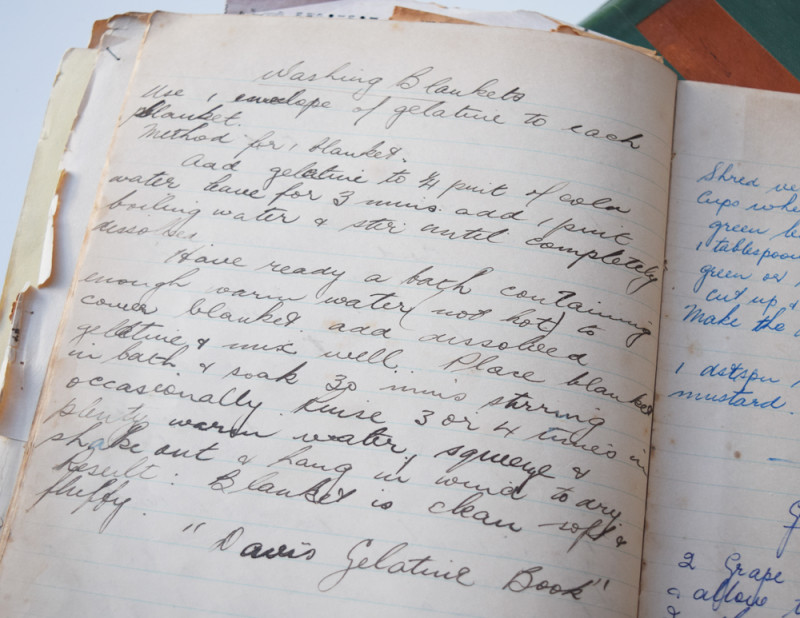 I'm off to find a recipe to make later this week, I need some food for my soul and I just know I'll find something perfect from my Great Gran's and Granny's recipe books.