Hi there!   I've had a few weeks off while getting my house ready to put on the Market.  Exhausting and hectic but I have been working away quietly in the background here and today I'm so excited to tell you about my collaboration with a new company called PatternJam!  PatternJam has two great brands through which you can purchase a few of my quilt fabric designs:  PatternJam.com and Stitched Custom Quilts.
Through PatternJam.com you can now design your own ready-to-quilt panel! YES… design your OWN cheater top!  In fact, the coolest thing is that after designing on their site and placing your order, PatternJam will print your design, ship it and it will arrive on your doorstep in about a week ready to quilt!
Here is a quick video to show how easy it is to create your own ready-to-quilt panel using PatternJam…
Pattern Jam is great when you need a gift for someone special or, in my case, if you know you are not going to get that Halloween  quilt done for your daughter again this year!  Now you can still give a custom quilt as a gift, but there is no need to piece or applique it.   I used my Sweet Stars design for this Halloween quilt and my daughter is super happy with it!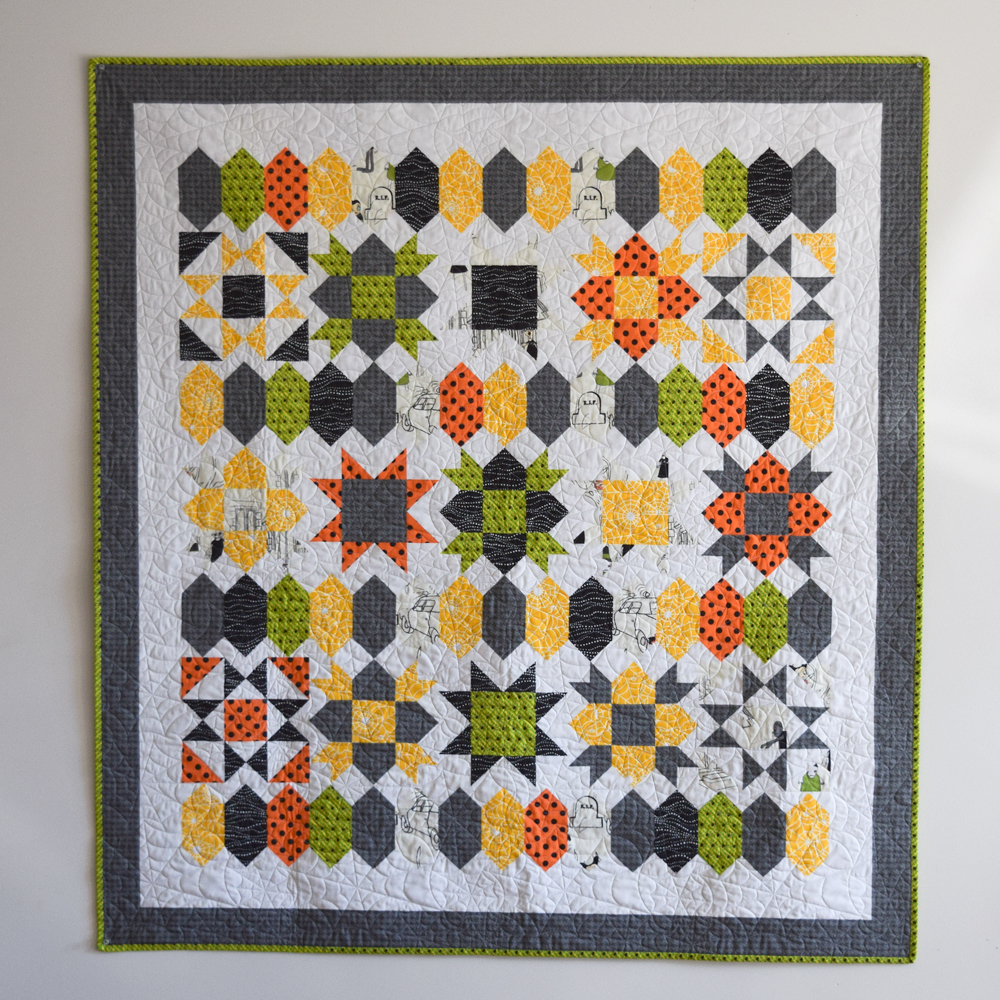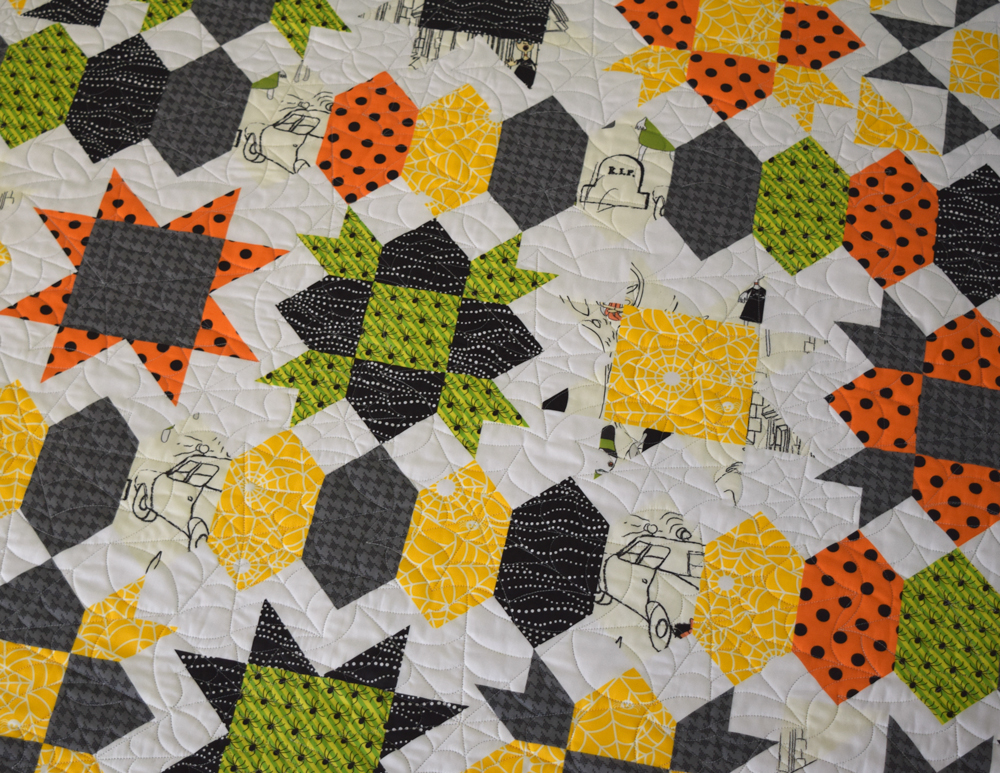 Or maybe you want to practice your free motion quilting techniques on something that didn't take you 50+ hours to put together?   Design your own cheater top and you can start practice in a flash!
And, if it's a completed quilt you are after Stitched is the best way to order a beautiful, high-quality, custom quilt for your child or for someone you know. You can select the fabric choices you'd like in the quilt, even add a name to the quilt. After ordering, the folks at Stitched will make your quilt with super soft minky on back and edge-to-edge quilting. It will arrive at your doorstep in 7-10 of placing your custom order. Cool right?!?
I'm excited to announce that now on PatternJam and Stitched, you can customize and purchase my Sweet Stars, Down South and Alice designs as convenience panels or finished quilts!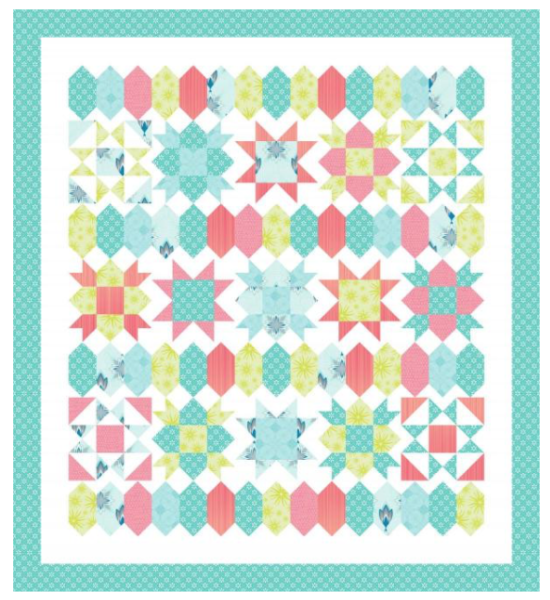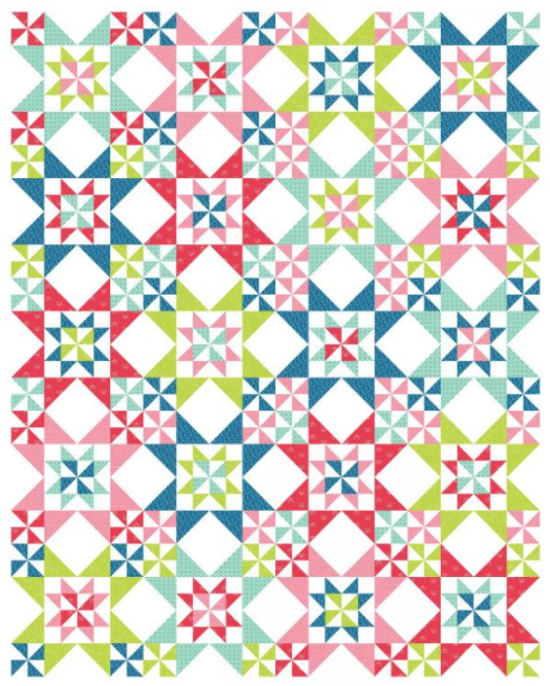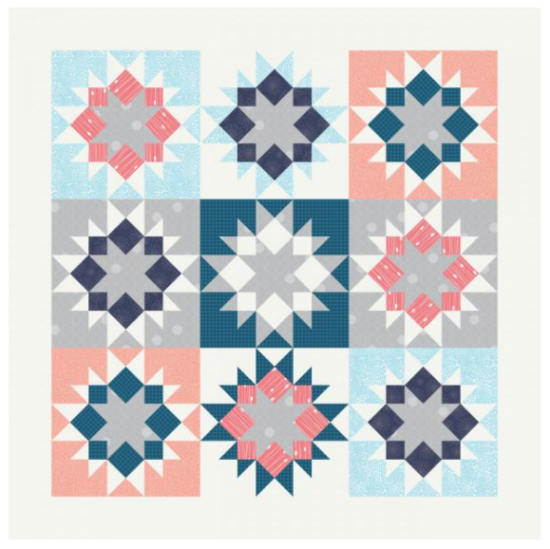 I ordered the Alice design and had it quilted locally.   It looks amazing on the couch and I kinda loved just getting to do my favourite bit… the binding!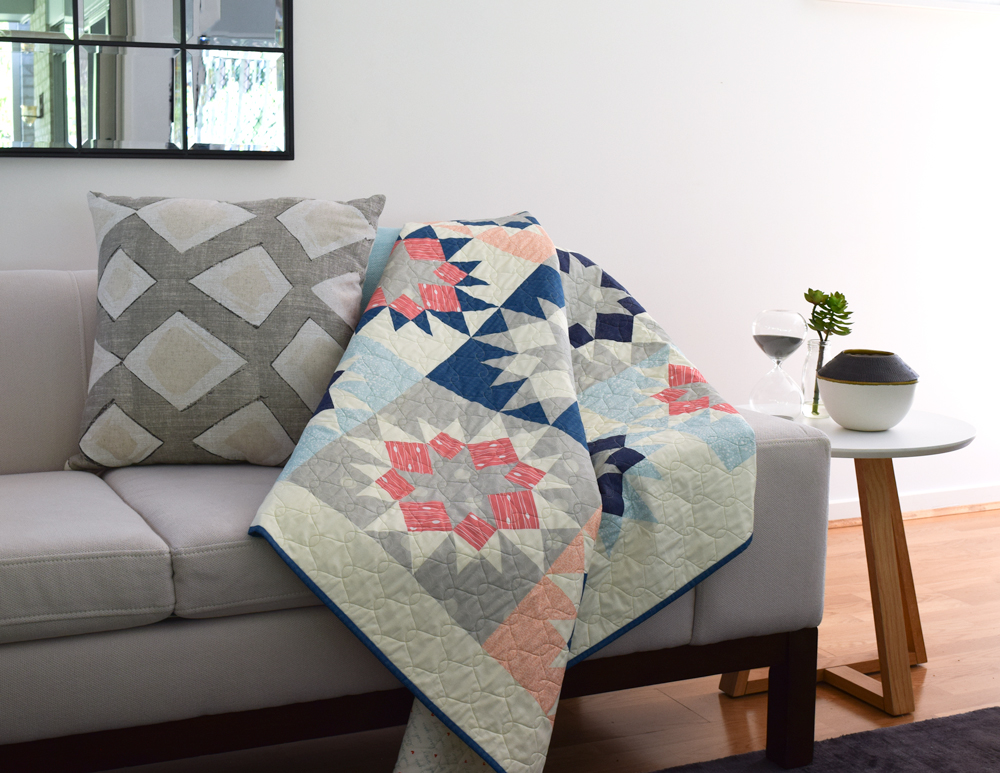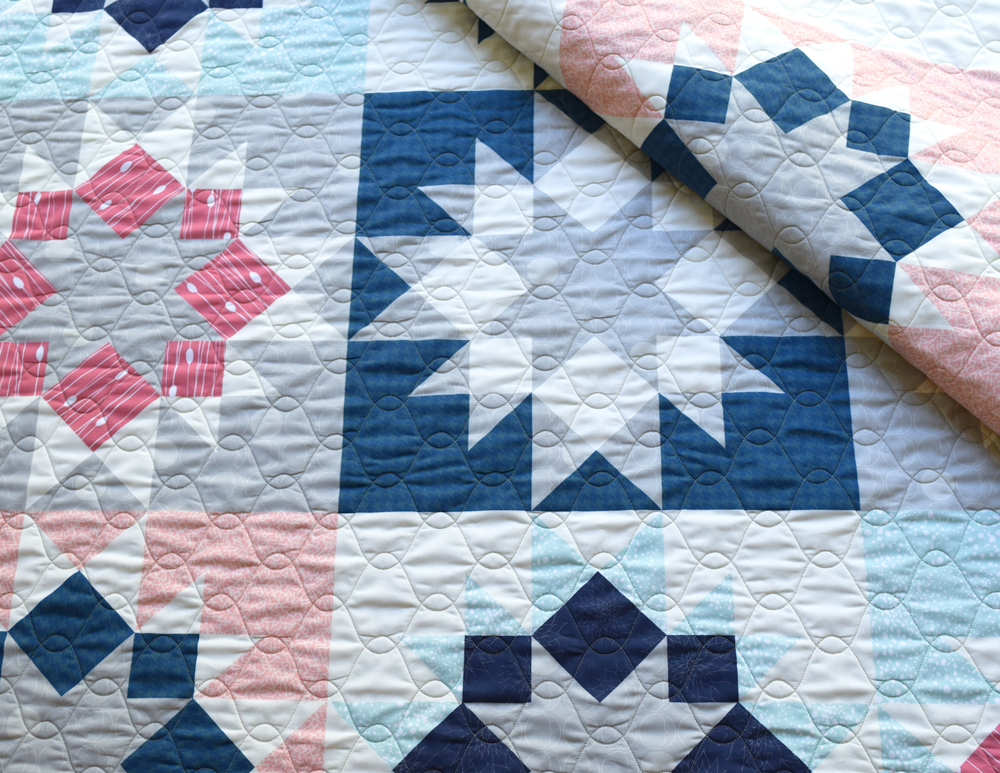 Emily from PatternJam has very kindly sent me a spare ready to quilt top to giveaway to one lucky person and, as an added bonus there is an additional piece of coordinating fabric for you to use for binding or in another one of your quilt tops!
All you need to do to enter is leave a comment on this blog post by this Sunday night (30th of October) telling me which one of the designs is your favourite!   I'll select a winner on Monday and make the announcement here.   Giveaway is now closed.   The lucky winner is Leanne.   Congratulations Leanne, I couldn't agree more 🙂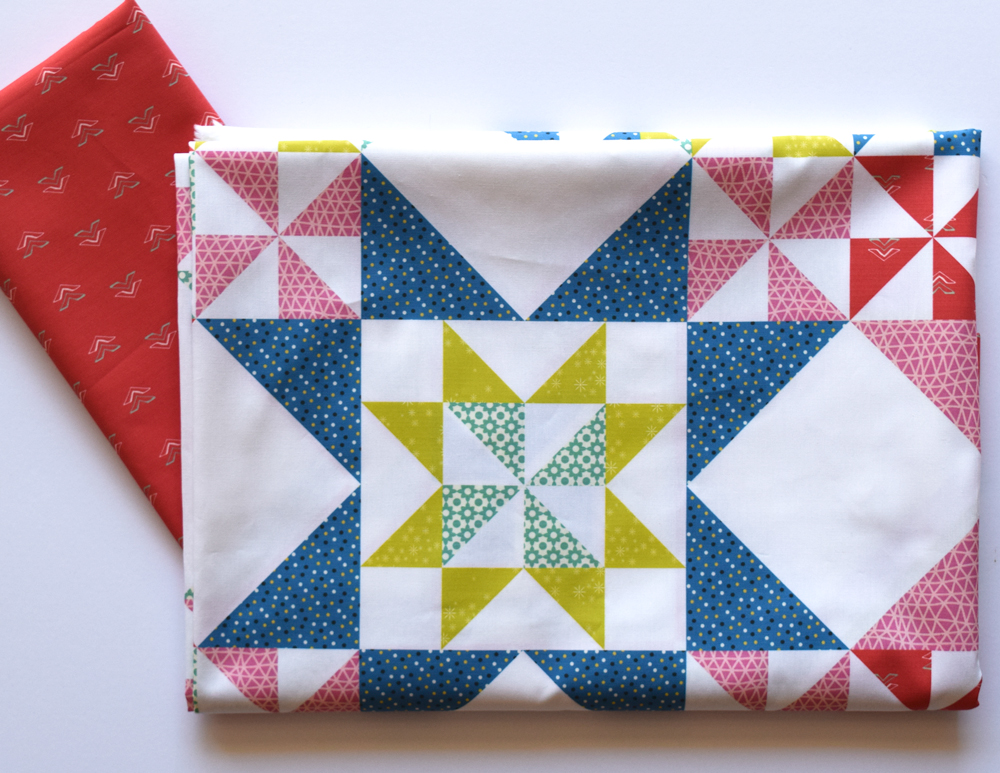 PatternJam are also providing a coupon code to purchase a quilt or panel for 20% off. Use coupon code SHEQUILTSALOT at checkout to receive the discount one your order until November 1st!
Have a great week!