A few weeks ago I read a blog post on Blue Elephant Stitches website talking about Quilting through a Book and knew I had to take up the challenge.  I even immediately knew which book I wanted to work through.
When Amber Johnson from A Little Bit Biased started showing the quilts from her book Vintage Vibe last year I found myself 'oohing and ahhing' over every single quilt.   I pre-ordered the book locally and wasn't disappointed when it arrived.   I remember telling a friend that I wanted to make every single project and then….. nothing, I haven't sewn a single thing from the book yet!   I'm so grateful for the idea to quilt through a book because it has provided me with the motivation I need to get it done.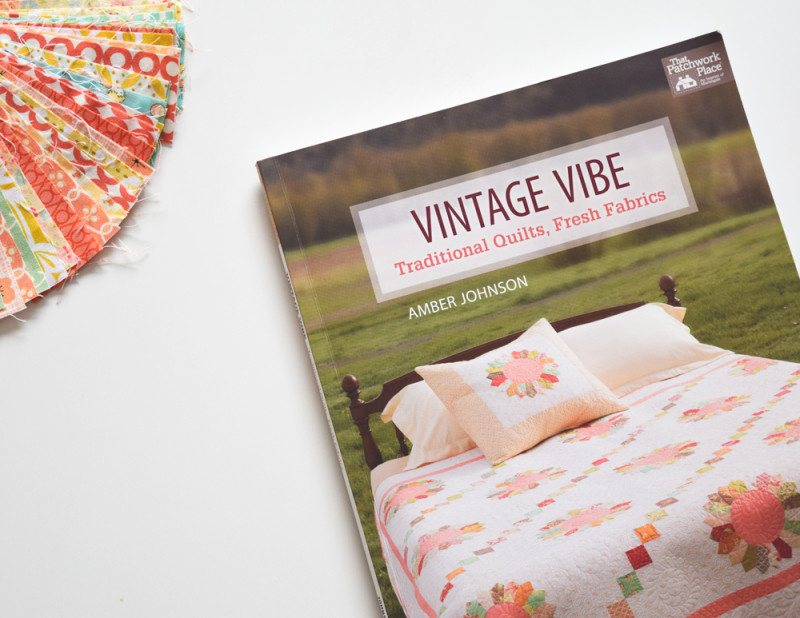 I can't promise that I'll be fast but I would like to have every project done in 18 months time.  I also can't promise that I'll make a full size version of every project but I do promise to make each and every one in some form or another.
And… I really want to use up these cute little scrap strips Amber sent me along with her Cross Stitch pattern some time ago.   I have made the Cross Stitch quilt, it one of my favourites and is right now on my bed.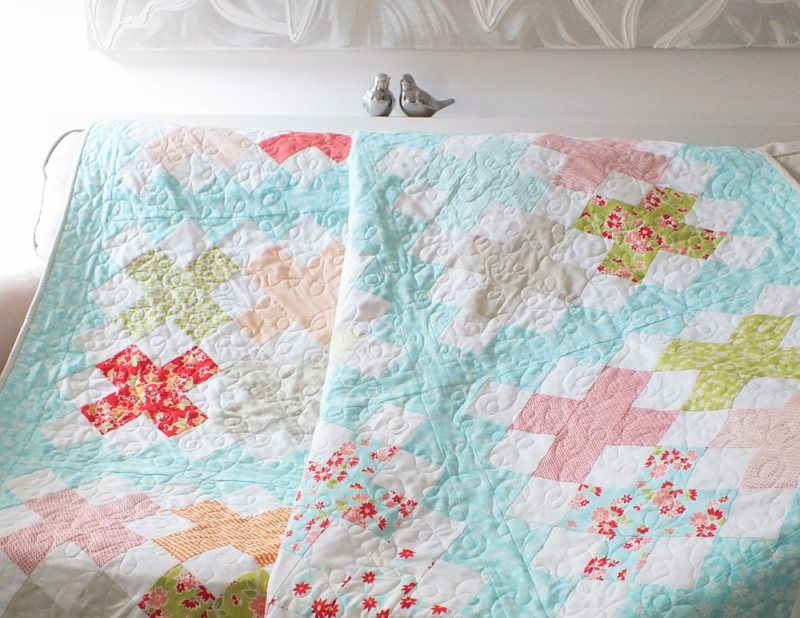 But, my original plans for the scraps changed so I've decided to try to incorporate some of them into each project I make from the book.   Lets see how I go with that one!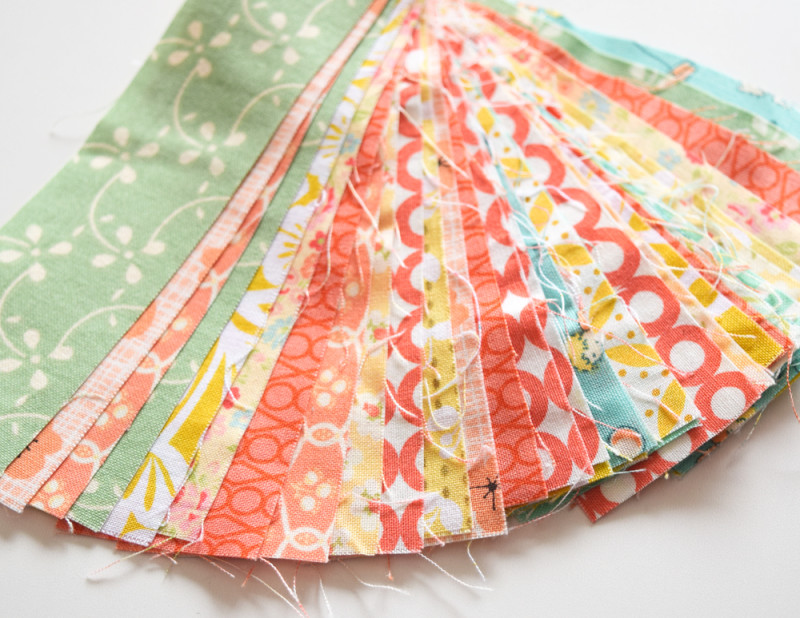 First cab off the rank is Scrap Jars Quilt, its my 2nd favourite from the book, (I'll leave you guessing for now as to which one is my favourite), and is probably the easiest one to incorporate some of the scraps in to so was an easy first pick.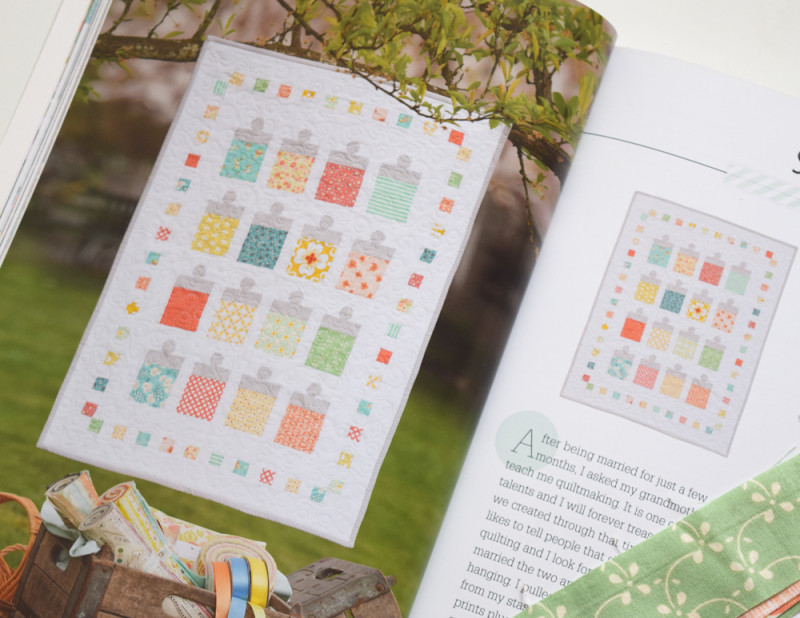 Is anyone else taking up the challenge to Quilt Through A Book?   I'd love to hear if you are and which book you've chosen 🙂
Happy quilting!