I am so happy to be sharing my latest make as part of the Quilt Petite Blog Hop today.   Quilt Petite is the new book of my lovely friend Sedef Imer from Down Grapevine Lane and, it is just divine.   Filled with pretty and practical projects I know we'd all love to have around our houses!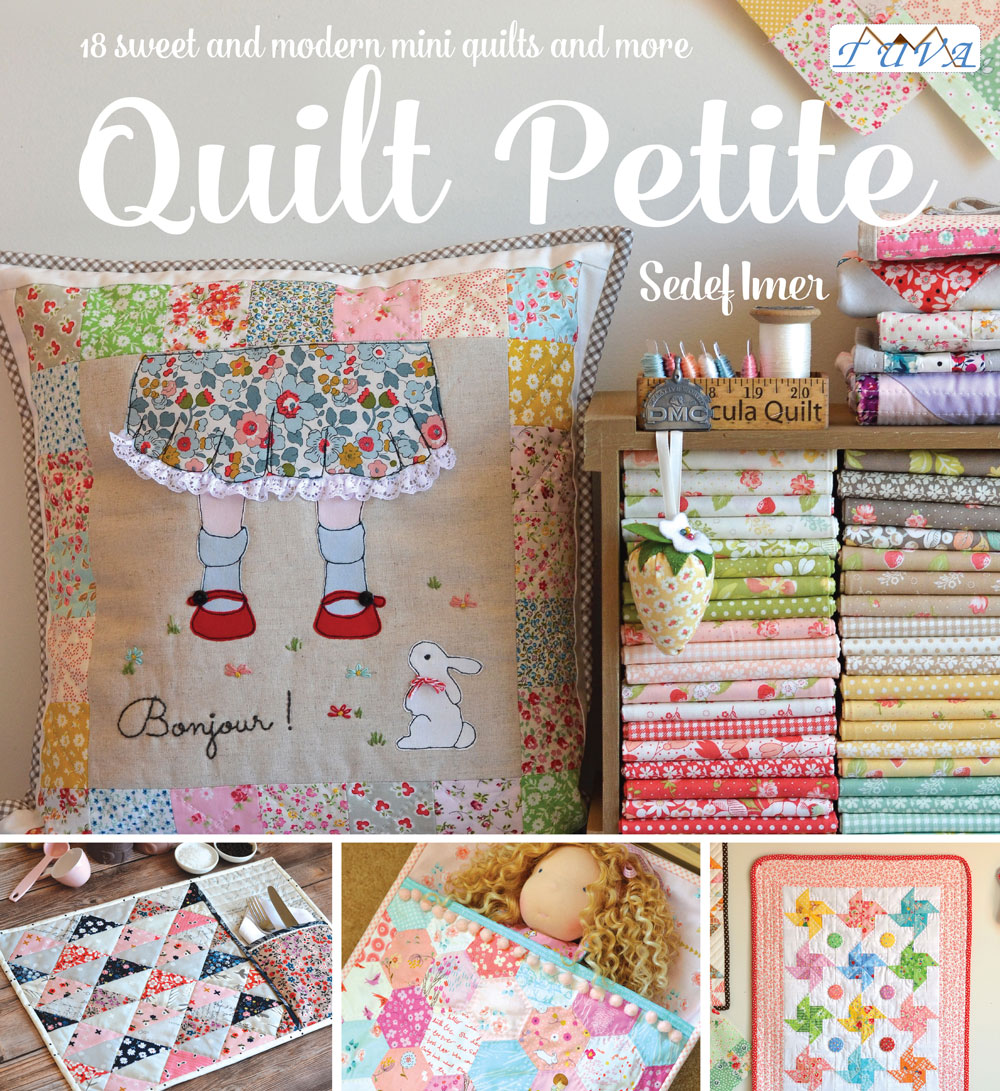 Every single project in Sedef's book is just beautiful.   I could happily stare at the projects in the book all day and in fact, I did exactly that when it first arrived at my house.   With so many great projects it was hard to pick just one but, in the end, I decided I couldn't go past the Heart Mini because I definitely 'love a patchwork quilt with hearts all over it'.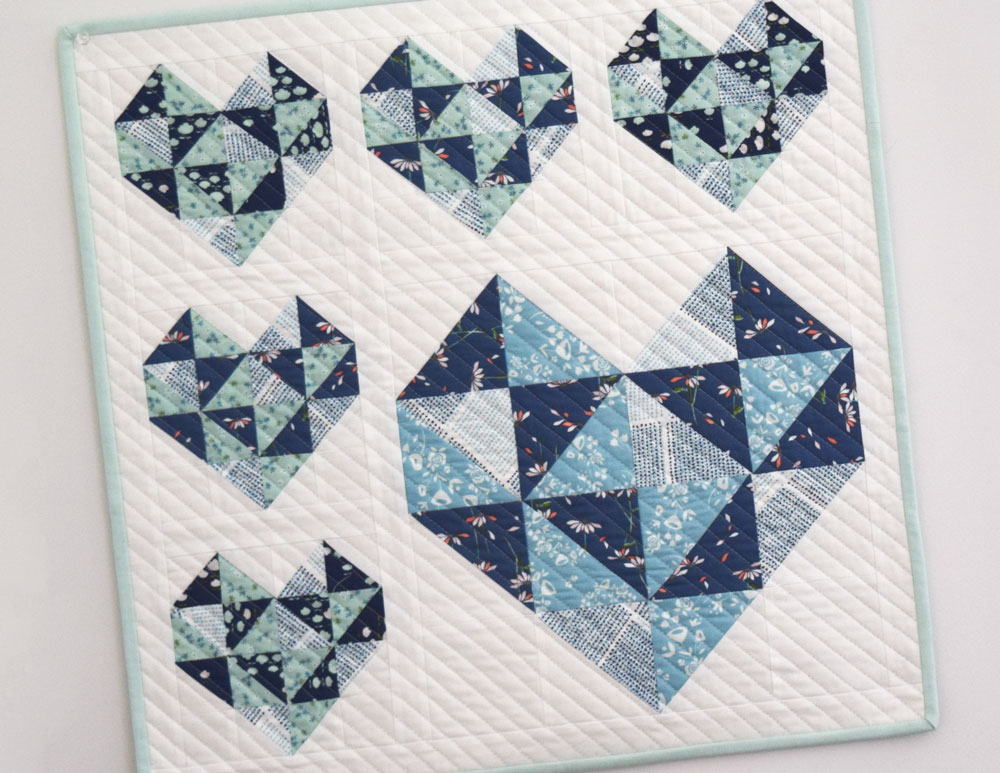 The instructions Sedef provides in the book are super easy to follow and there are loads of beautiful illustrations to help make sure you have everything correct.    The quilt in the book is made with just three fabrics (pink, lilac and a floral) but I couldn't resist mixing things up a little with the Playground fabric scraps I had in my 'I really want to use that' pile.    I love how it turned out!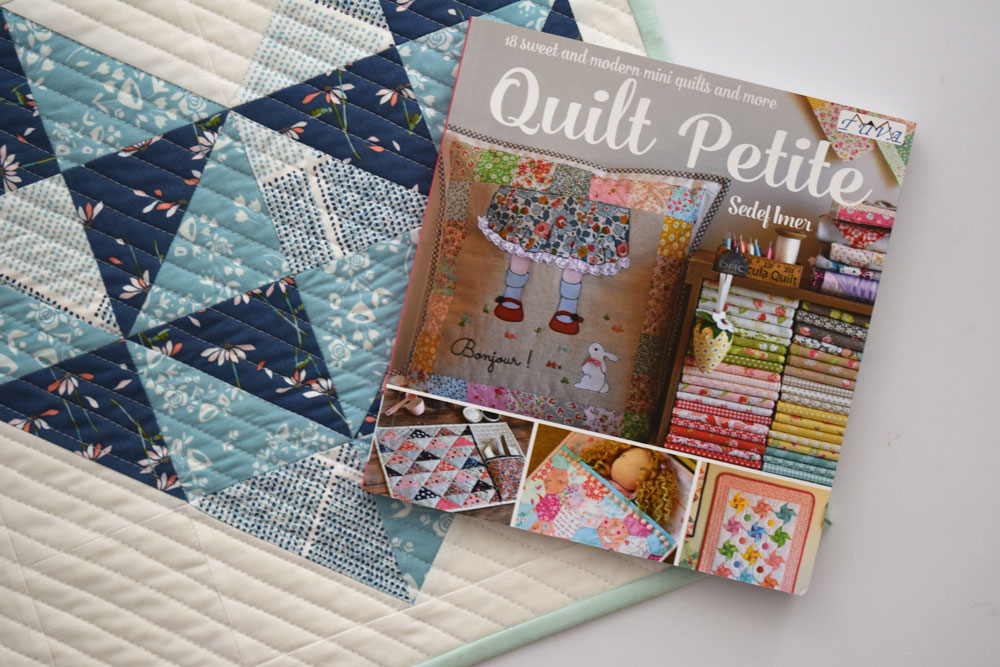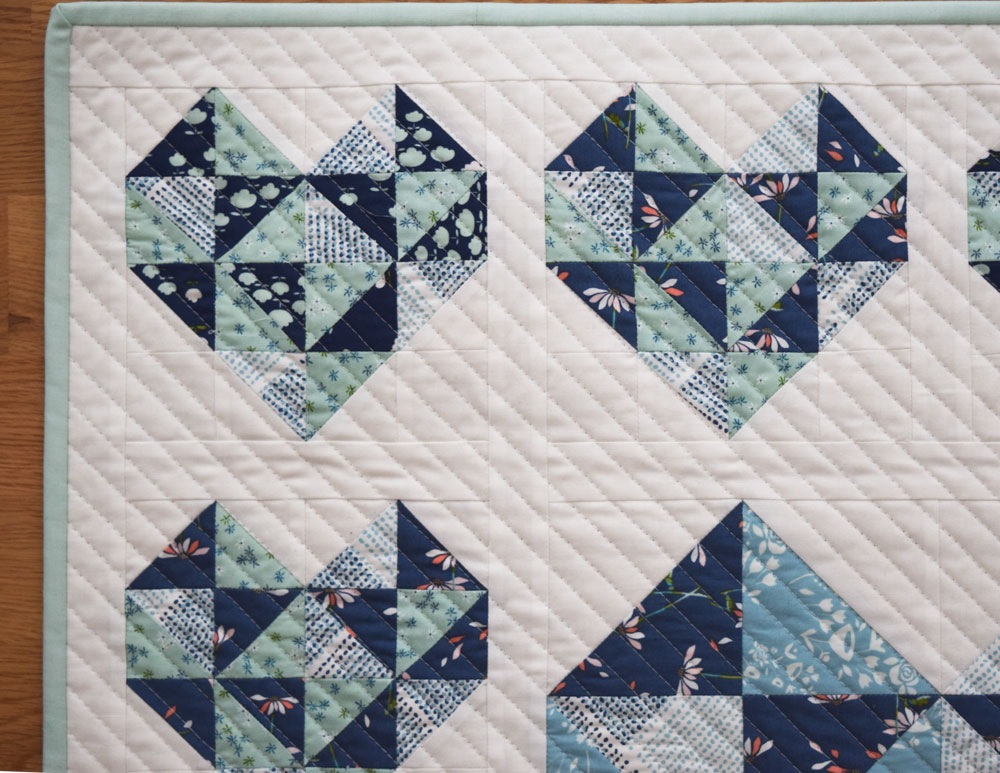 I love small projects like this one.  They're fun to do and bonus! you have a completed project to to use yourself or gift in no time at all.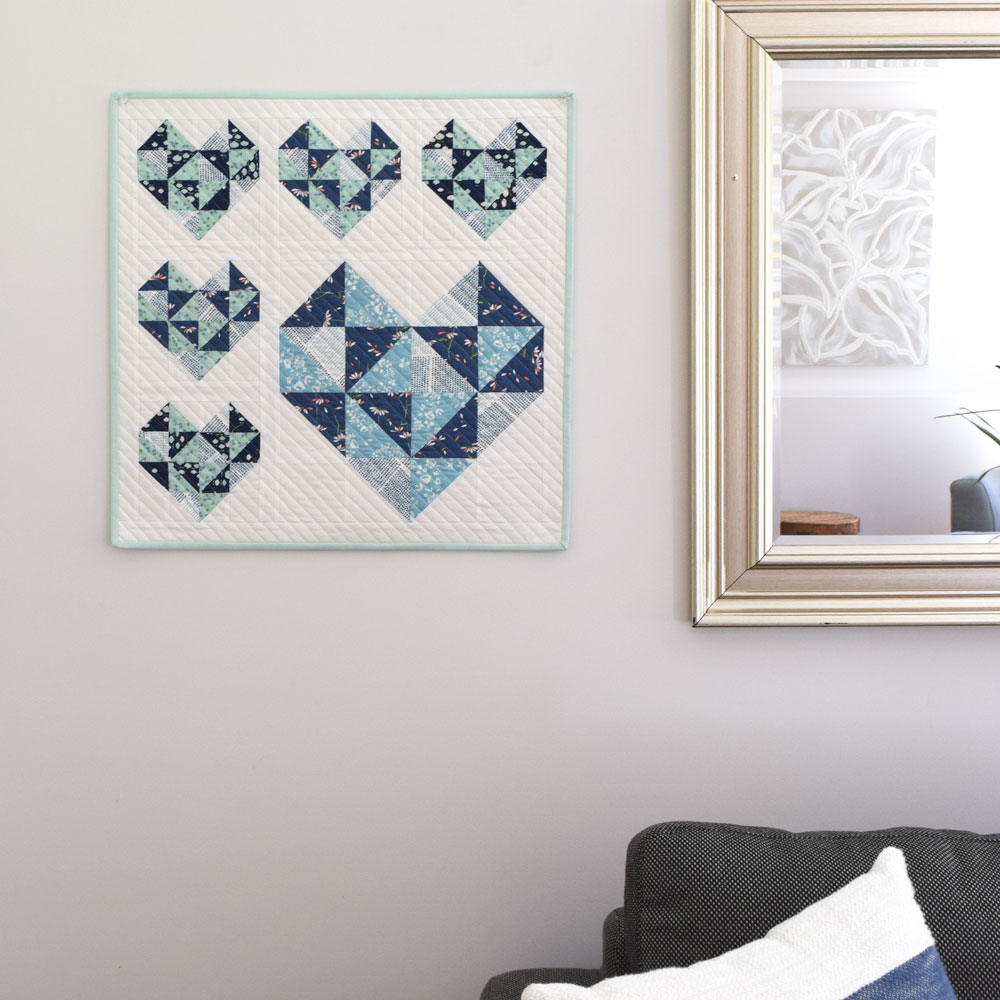 If you don't have one yet you can get a copy of Quilt Petite by Sedef Imer from Amazon or ask for it at your local quilt shop.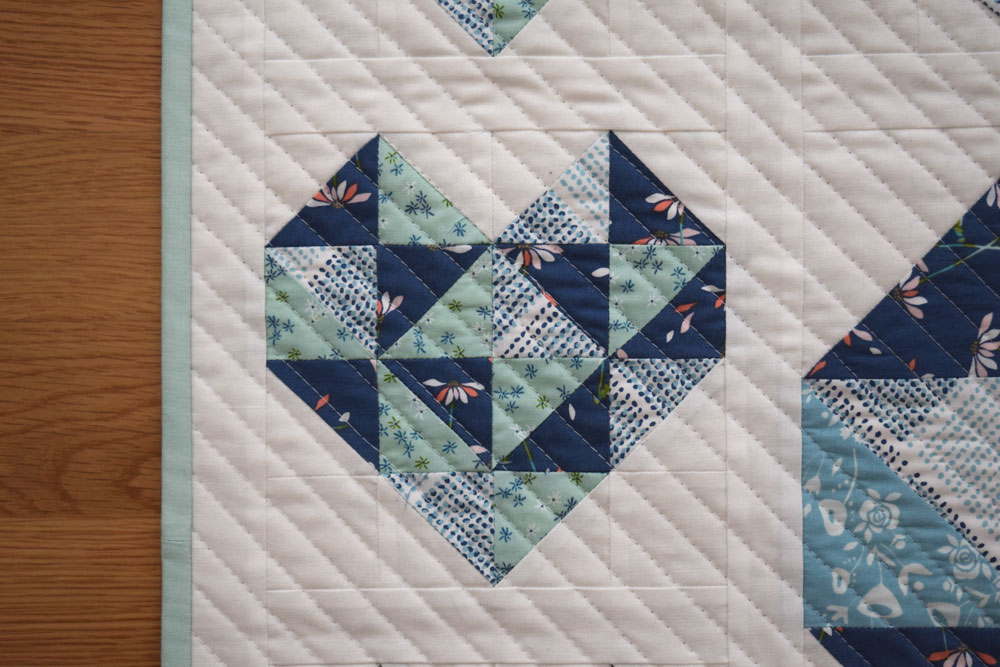 Make sure you take a look through all of the other projects being sewn around the world as part of the blog hop by clicking on the links below.   You also won't want to miss out on the awesome giveaway Sedef is doing!
November 6: Sedef at Down Grapevine Lane (intro + giveaway)
November 7: Wynn at Zakka Art
November 8: Sarah at A Little Happy Place
November 9: Bridgette at The Family Hearth
November 10: Heidi at Fabric Mutt
November 11: Minki at Minki's Work Table
November 12: Ange at A Little Patchwork
November 13: Lauren at Molly and Mama
November 14: Michelle at Cole & Taffy
November 15: Nadra at Ellis & Higgs
November 16: Amy at Nana Company
November 17: Faith at Sarana Ave
November 18: Debbie at Happy Little Cottage
November 19: Erin at Why Not Sew
November 20: Amanda at Jedi Craft Girl
November 21: Melissa at Oh How Sweet
November 22: Stacy at Stacy Olson Design
November 23: Ayda at Cafe Nohut
November 24: Peta at She Quilts A Lot
November 25: Amanda at A Crafty Fox
November 26: Keera at Live Love Sew
November 27: Sharon at Lilabelle Lane
November 28: Kate at The Homemakery
November 29: Jemima at Tied With A Ribbon
November 30: Jodie at Ric Rac
December 1: Anorina at Samelia's Mum
December 2: Alisha at Ministry of Fabric
December 3: Xanthe at Wife-made
December 4: Cheri at Tinker With This
December 5: Kristyne at Pretty By Hand
December 6: Kimberly at Fat Quarter Shop
December 7: Veronica at Vivid Felicity
December 8: Shari at Doohikey Designs
December 9: Jina at Jina Barney Designz
December 10: Emma at Emma Jean Jansen
December 11: Sedef at Down Grapevine Lane (wrap up + giveaway winner)
Have a great week!