Earlier this week I wrote about some of the quilts I was lucky enough to get to see in person at Quilt Market.   To tell the truth I'm still a little wide eyed in wonder about everything I saw at market.   It was such a great experience and one that I'm looking forward to having again next year in Salt Lake City!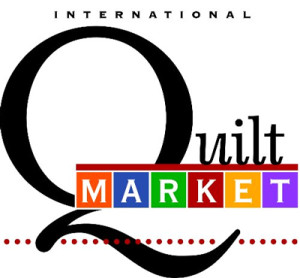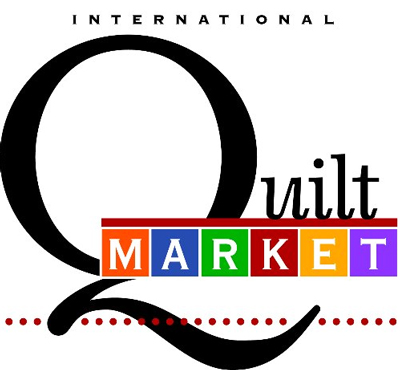 Today though it's all about the people.   For this chick from little old Brisbane Australia it was so great to be able to chat to some of the big names of the quilting industry.   Everyone was so welcoming and I'm very grateful for that and the kindness and support that was shown to me.
From right here at home Di Mill and Jen Kingwell both of whom I had the pleasure of seeing every day and spending some time with at the Moda Party.   (You really think I would have remembered to take a picture of Jen's booth but nope… too dazed!).   Also please forgive the frizz fest hair – it was raining a lot in Houston.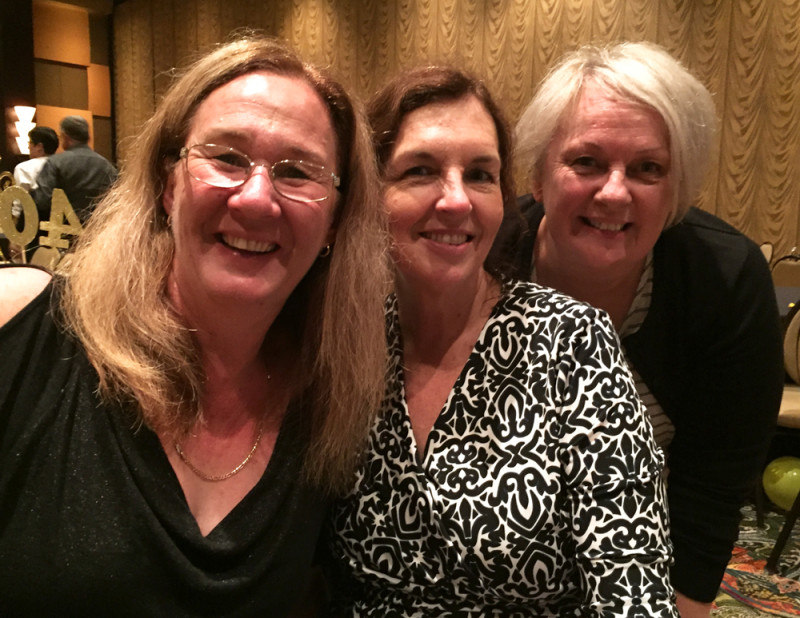 And, the gorgeous girls from Ella Blue Fabrics, Emma Jean Jansen (pictured), Jodie Carlton and Rosalie Quinlan.   I also got to spend time with the awesome Caroline (pictured) from Handi Quilter, another awesome Australian I'd met a few weeks before at the Brisbane Craft & Quilt Fair.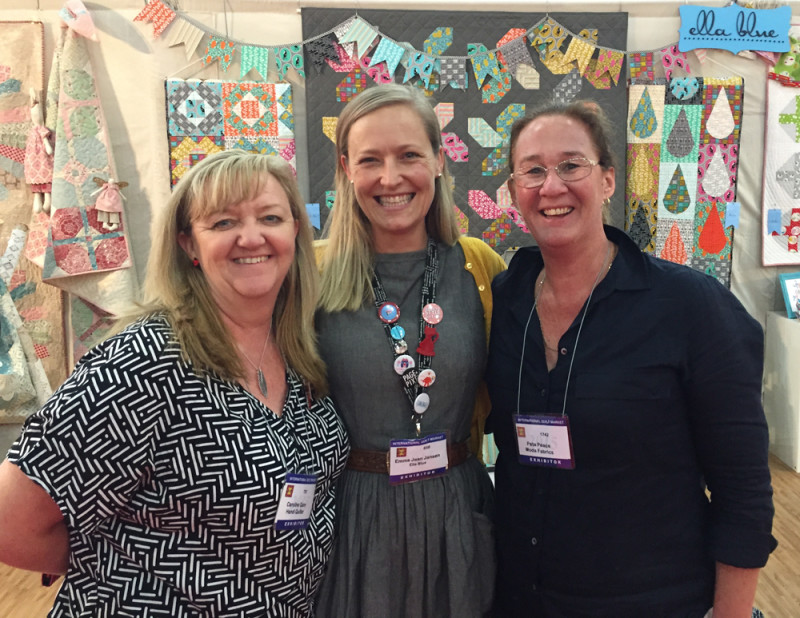 Speaking of quilting legends… here's me with a couple of fellow Farmer's Wife 1930's Sewalong friends, Marti Michell and Kerry Goulder.   Nadra from Ellis & Higgins was also there, as was Brenda from Marti Michell but I didn't manage to get a photo with them which is such a shame because they were such lovely ladies.  It was a pleasure to meet them.   By the way – can you tell I'm really bad at getting photos!   I think I'll have to make it a new years resolution for 2016.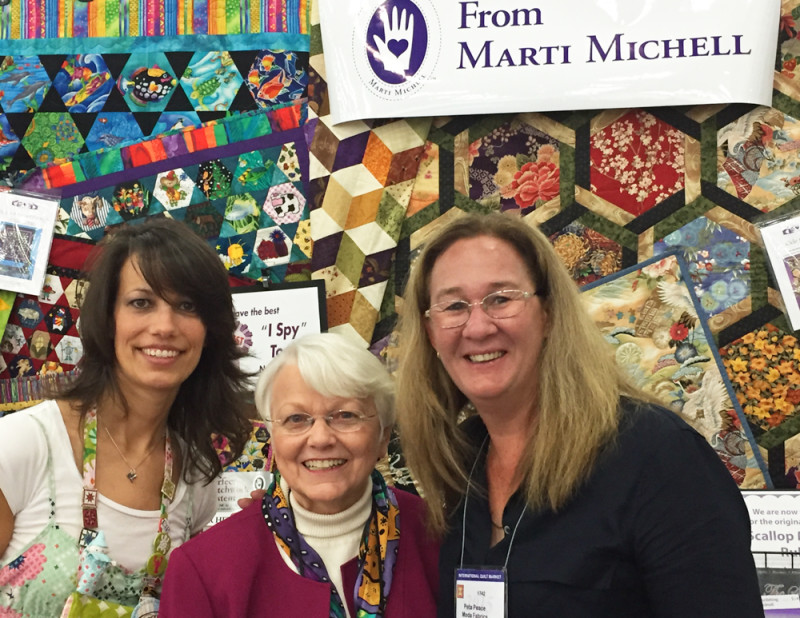 And then… Moda magnificence!   I'd been lucky enough to attend one of the classes Camille did in Brisbane last year so it was lovely to see her again and meet her Mum, Bonnie.   These guys are my quilting hero's so I may have asked for a fan girl photo (I'm so happy they said yes!).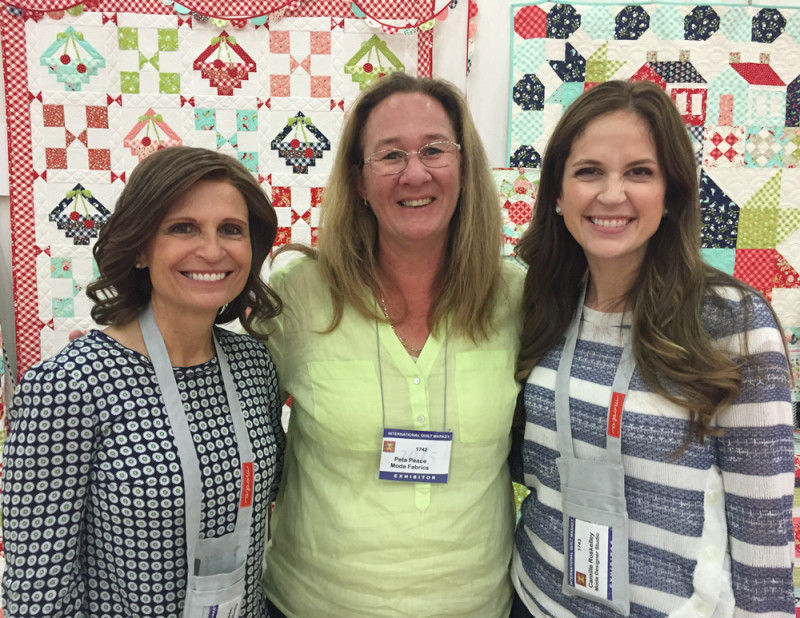 After creating the Gooseberry Star Patch Quilt for the Moda Bakeshop it was so lovely to meet Vanessa Goertzen of Lella's Boutique.    She's just so sweet.    Don't you just love her new fabric line – Little Miss Sunshine???  I know I do!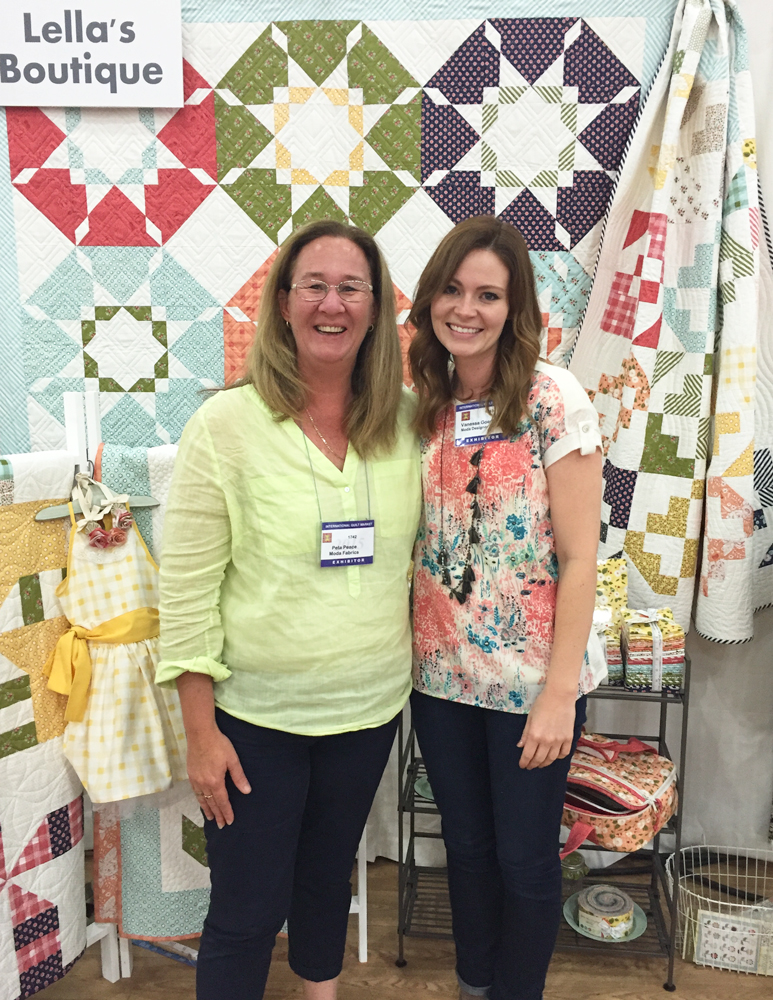 I was also lucky enough to meet Joanna Figueroa from Fig Tree who is one of the sparkliest people I've had the pleasure of meeting.   Joanna's work and designs are amazing. It was such a treat to meet her.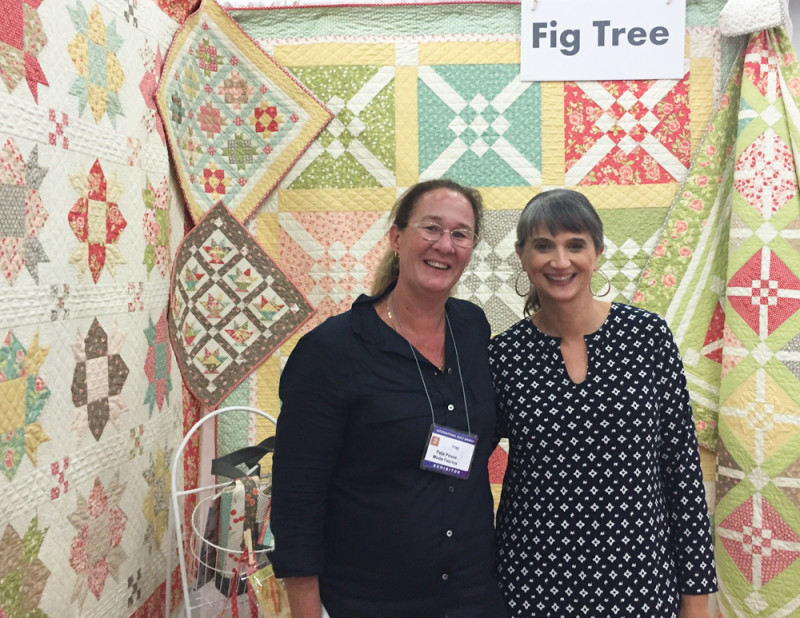 And of the photo's I managed to get, last but not least Lissa Alexander (with a photo I stole from her Instagram feed)!   I love Lissa's work and it was so great to be able to meet with her at Market.   In fact, it was awesome!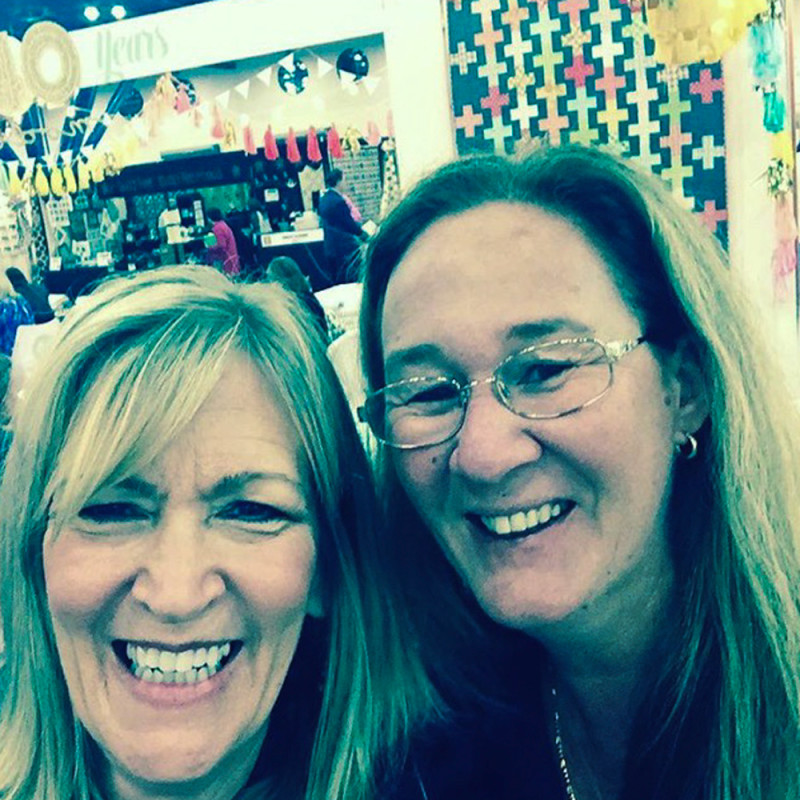 There were so many other people who were so lovely to me, Carrie Nelson from Moda was one and I'm just so sorry there isn't a photo because Carrie is so much fun.    And also Amy Sinibaldi, we're both kicking ourselves that there's no photo!
So… Quilt Market was AMAZING!!!!   I loved every single minute of it and I can't wait to do it all again.   It could well be my favourite thing ever!   And next time… I'll be better at photos I promise.