I'm so excited to be sharing a whole bunch of new patterns with you all  today.    They are all available in the shop right now and, as a special offer for my blog readers, there is 30% off PDF patterns with the code 'Happy' until December 10.    I figure with all the running around we all do at this time of the year you deserve a little treat for yourself!
First up is Bloom.   Bloom is a fun, fat quarter or scrap friendly quilt that finishes at 75″ square.   I made this version using the gorgeous new range by Vanessa Goertzen of Lella Boutique called Sugar Pie.   Sugar Pie will be available in stores next year.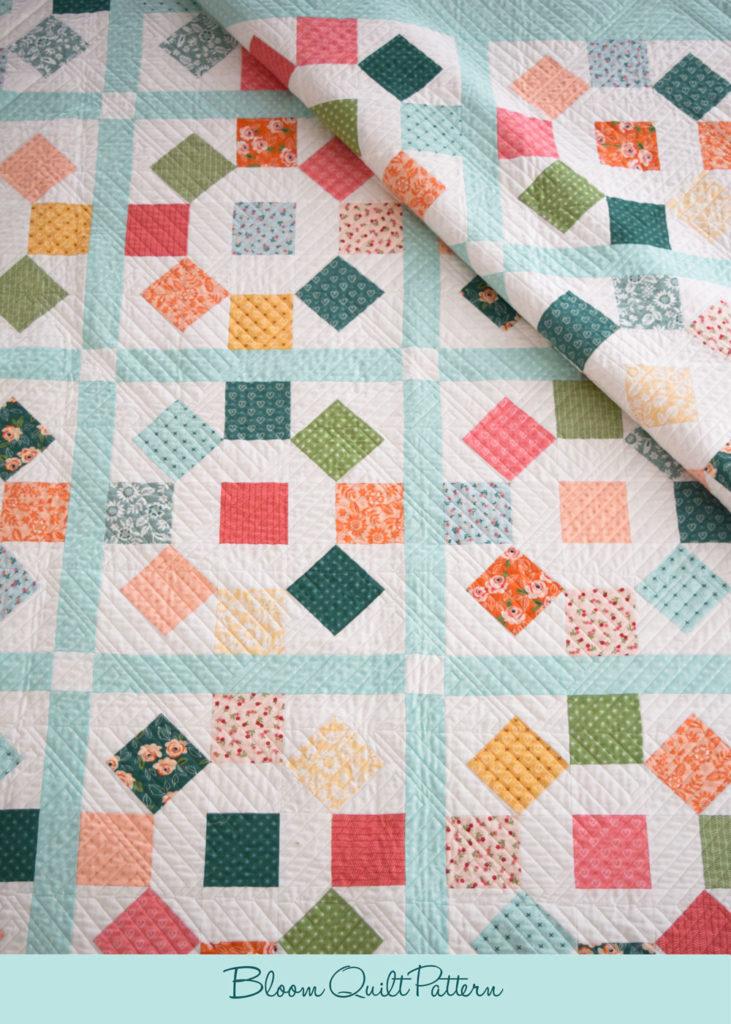 Bloom is  based on a traditional "rolling stone" block with a twist.   The Bloom block forms a perfect circle with 8 squares instead of squares and rectangles for a fresh, modern lookouts perfect for your bed or couch.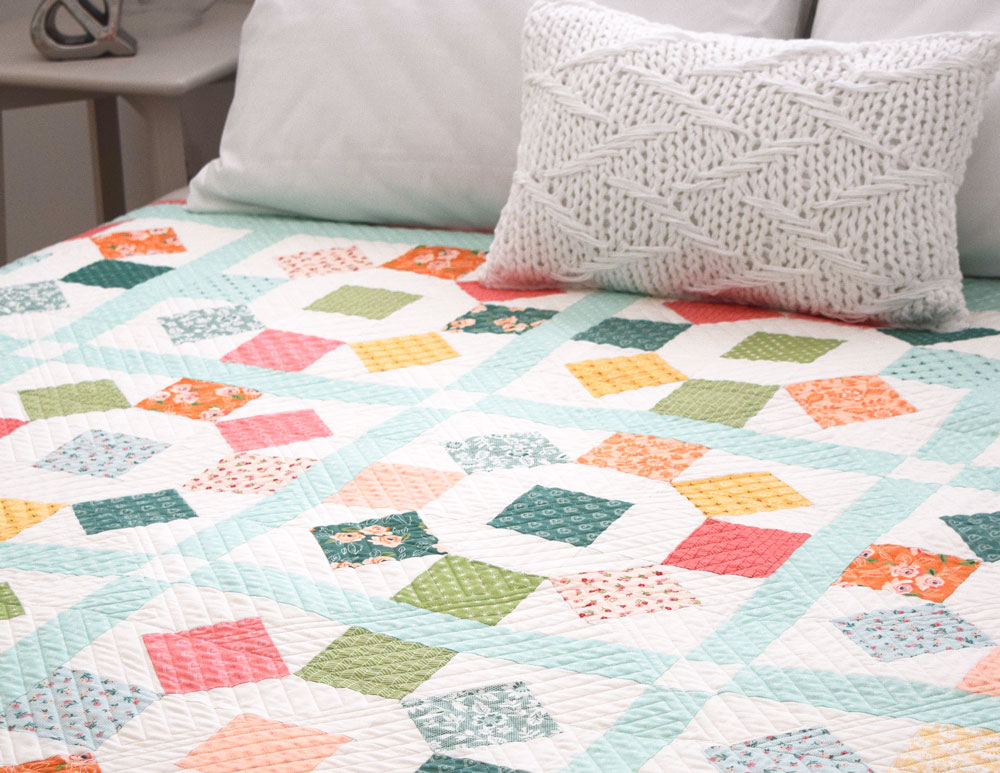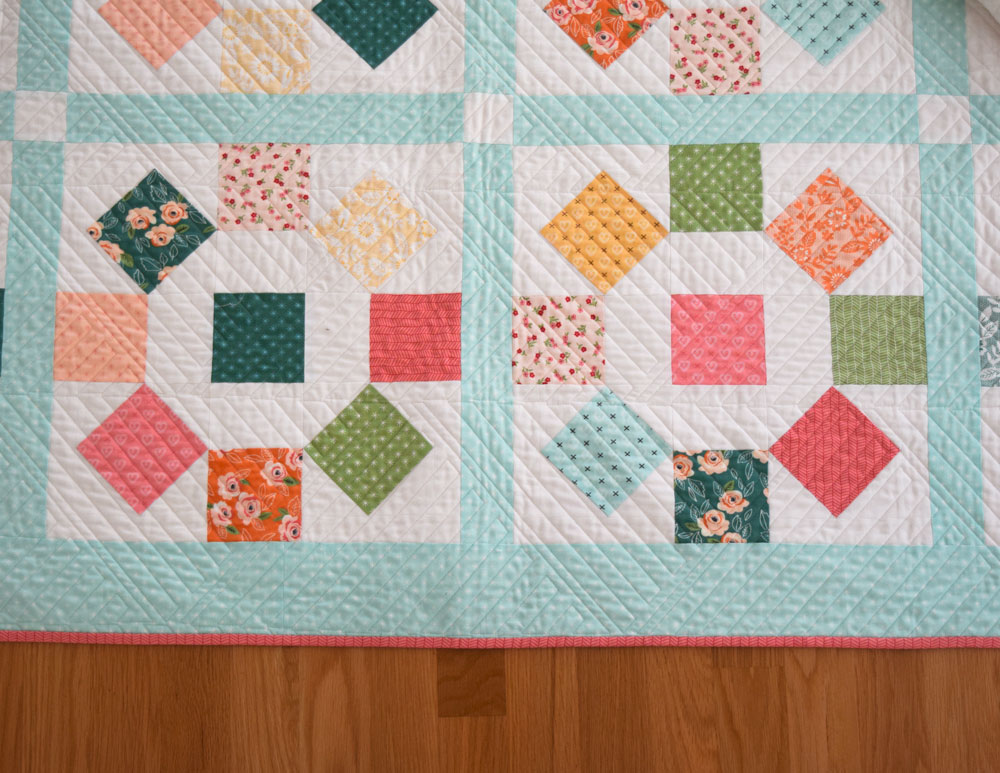 There is also a mini version of the Bloom Quilt available for a quick fix project or, to use as a gift this holiday season.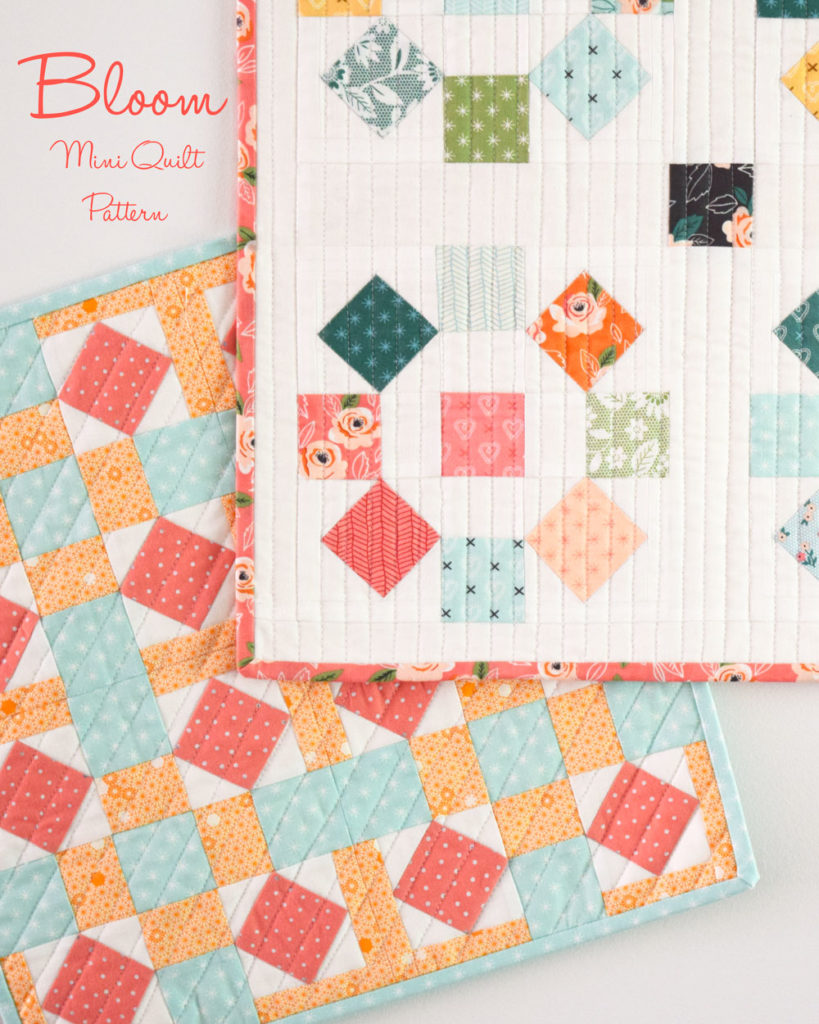 If you've been following me for a while you have probably noticed that I like to add a little something different to my mini patterns.   The Bloom mini includes material and cutting instructions for either a scrappy or symmetrical look.   You could make one, or both, and turn them into a throw pillow with this free pillow back tutorial!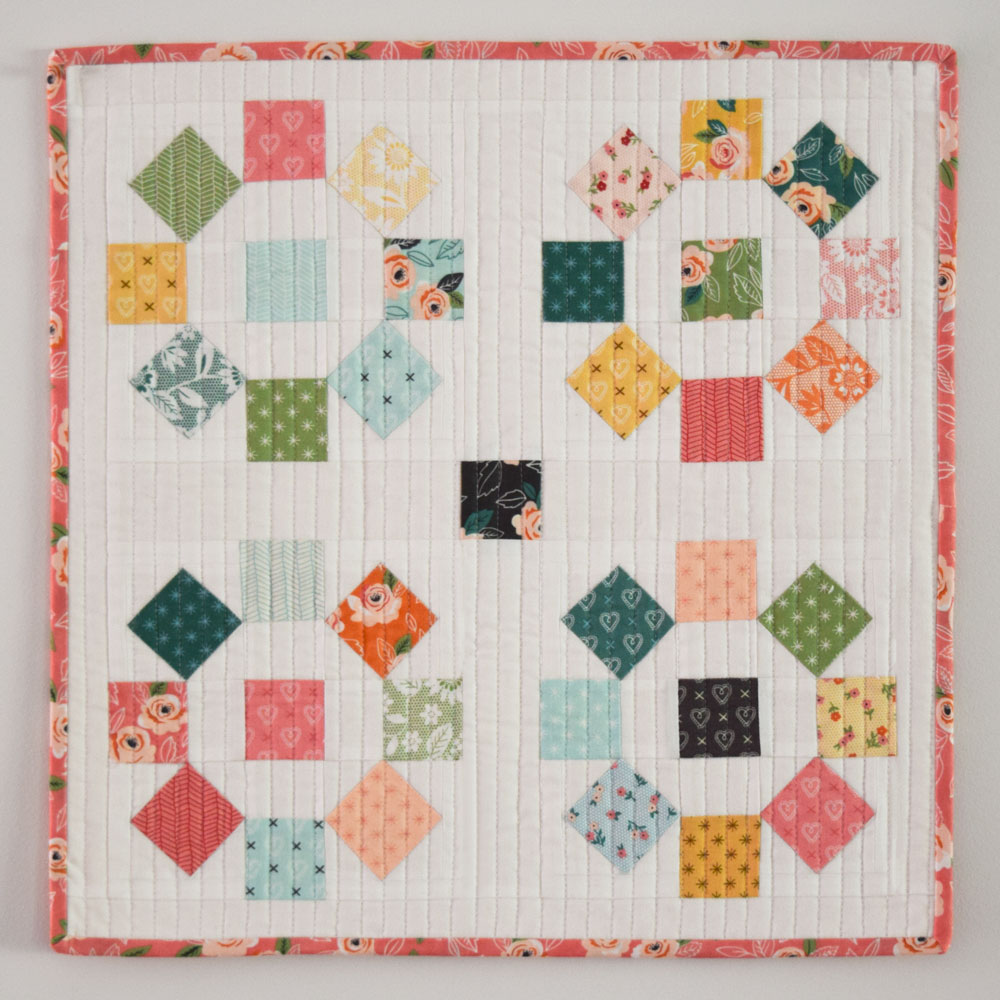 Next is Welcome Home, a layer cake friendly quilt pattern perfect for a new baby, house warming gift or just for someone special.   It's super easy and quick to put together and a great size at 59″ square.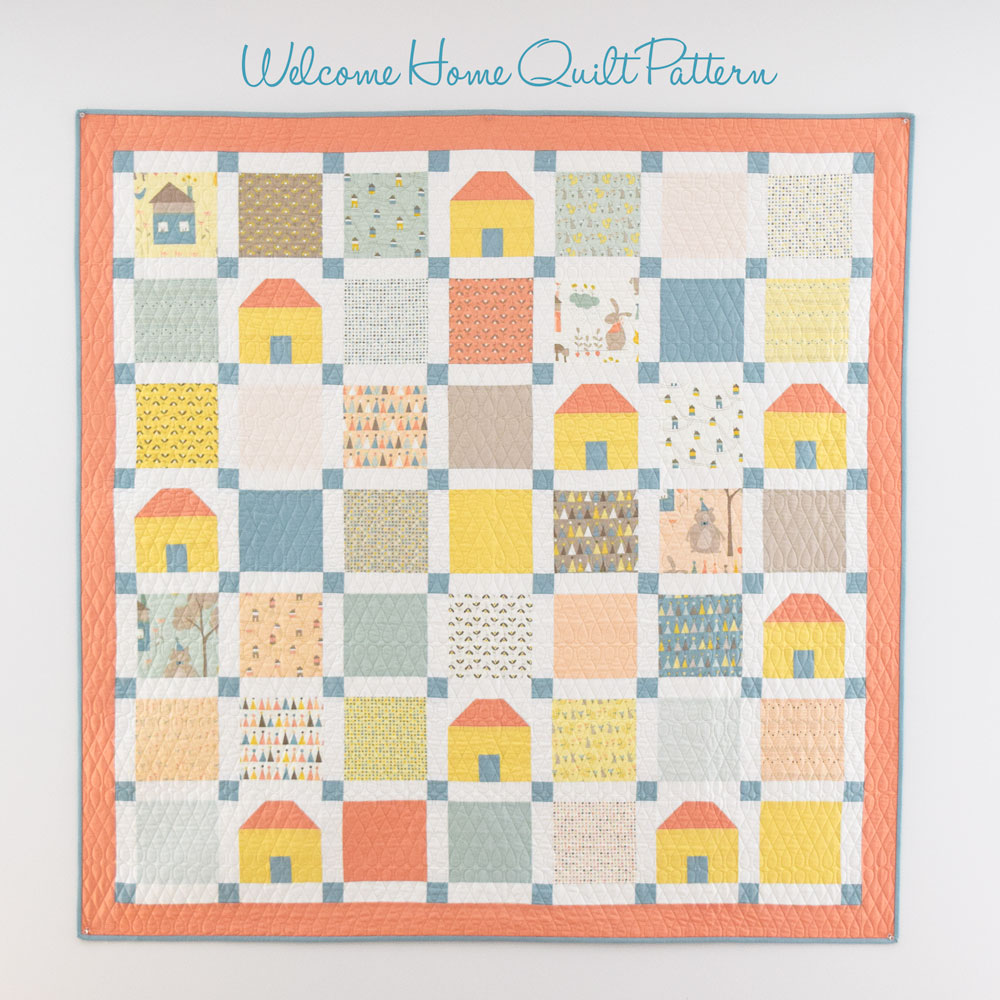 My version was made using Sandy Gervais's newest line Corner of 5th & Fun and some fun solids from Moda Fabrics.    Perfect for a new baby!   I can't wait to find some time to make a more grown up version of this quilt after the holiday season.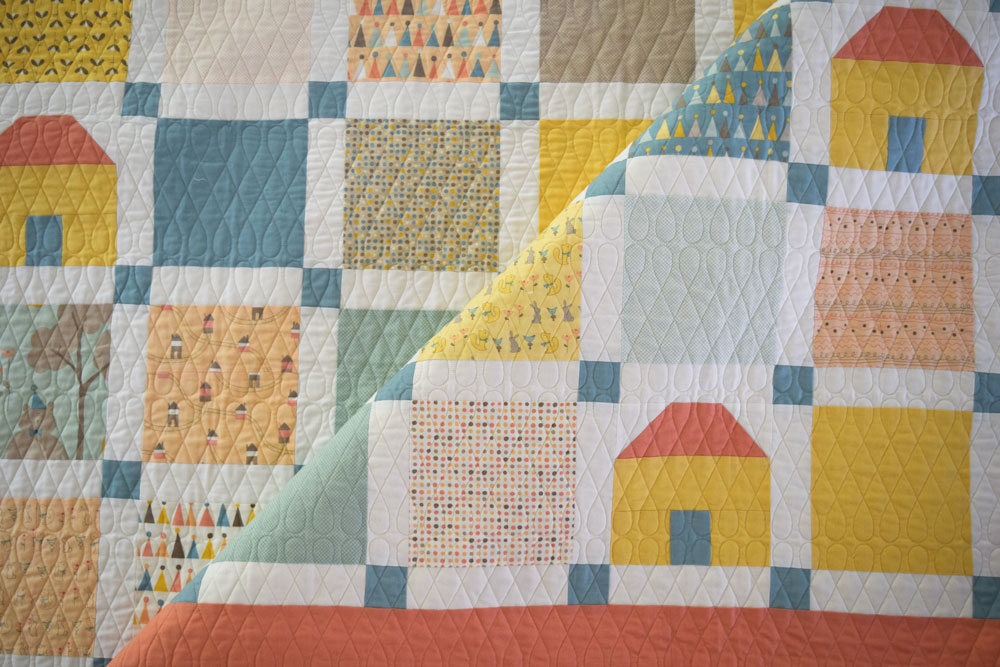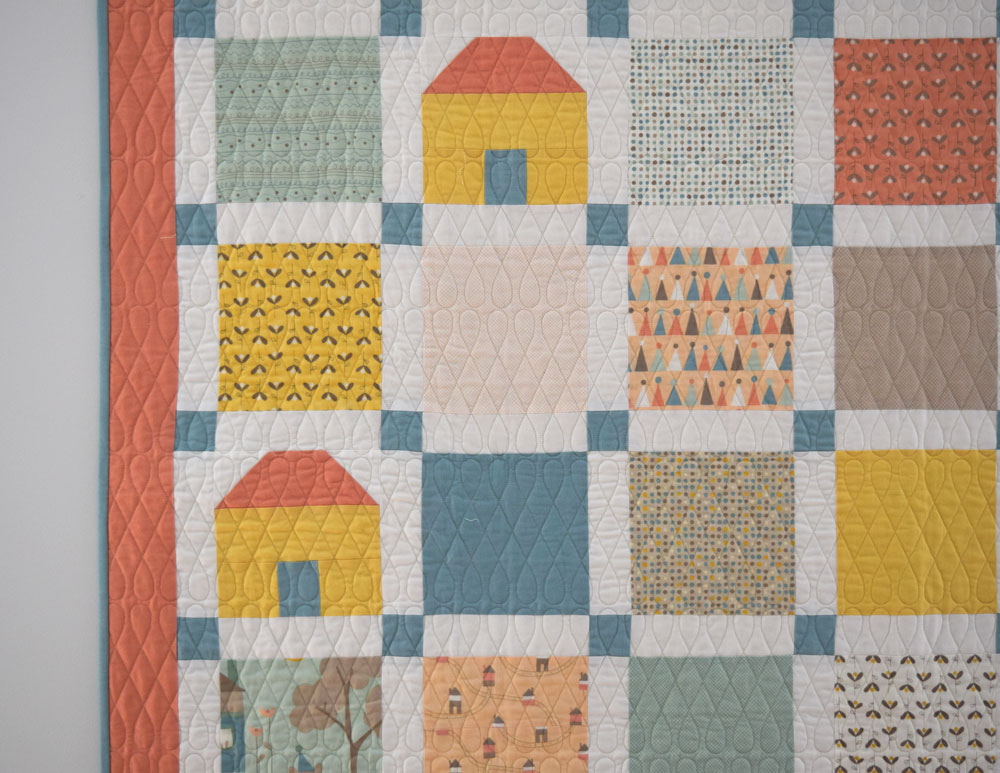 If you're anything like me you probably have quite a few layer cakes in your cupboard waiting to be used and loved!   Square Deal is also layer cake friendly and also works with just about any range of fabric you have.    I've made a 2nd version in Tula pink fabrics that looks just as great as this one made with Just Another Walk in the Woods fabric by Stacy Iest Hsu!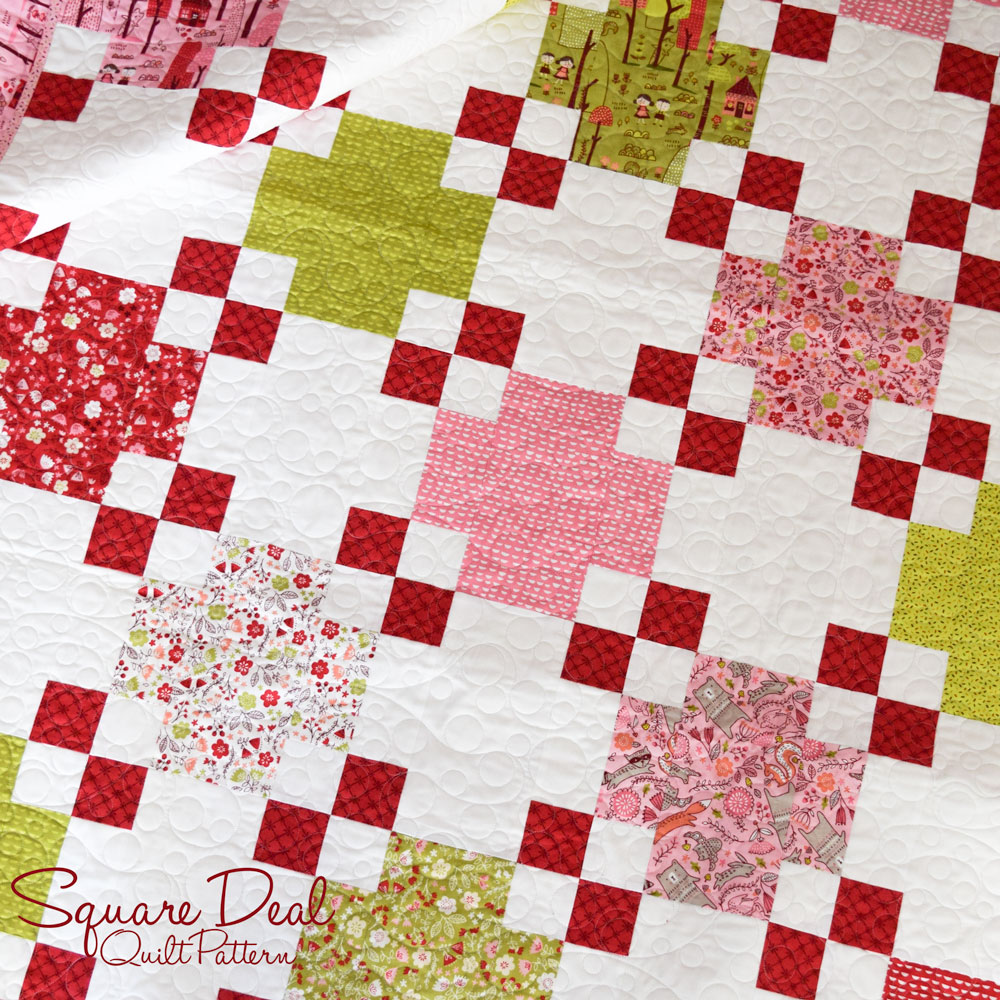 The pattern comes with instructions to make either a lap or twin size quilt.   You'll need a single layer cake, some background fabric and a less than a yard of feature print to make your own!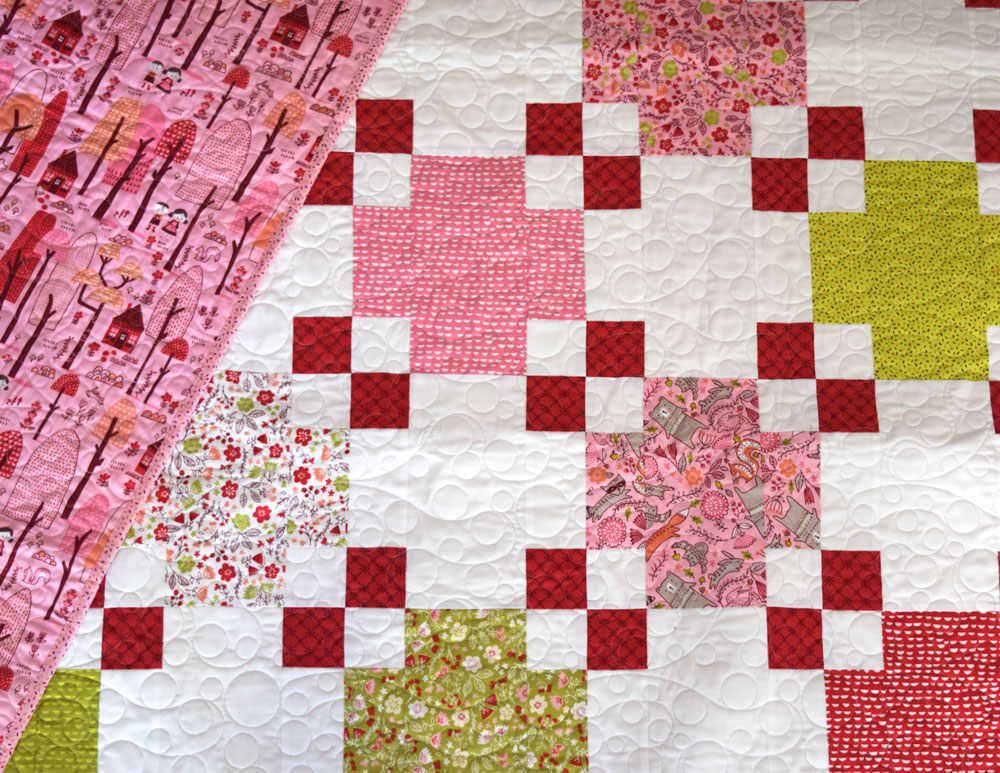 I used left over layer cake squares after making this lap sized version to put together this coordinating pillow.   They look great together don't they!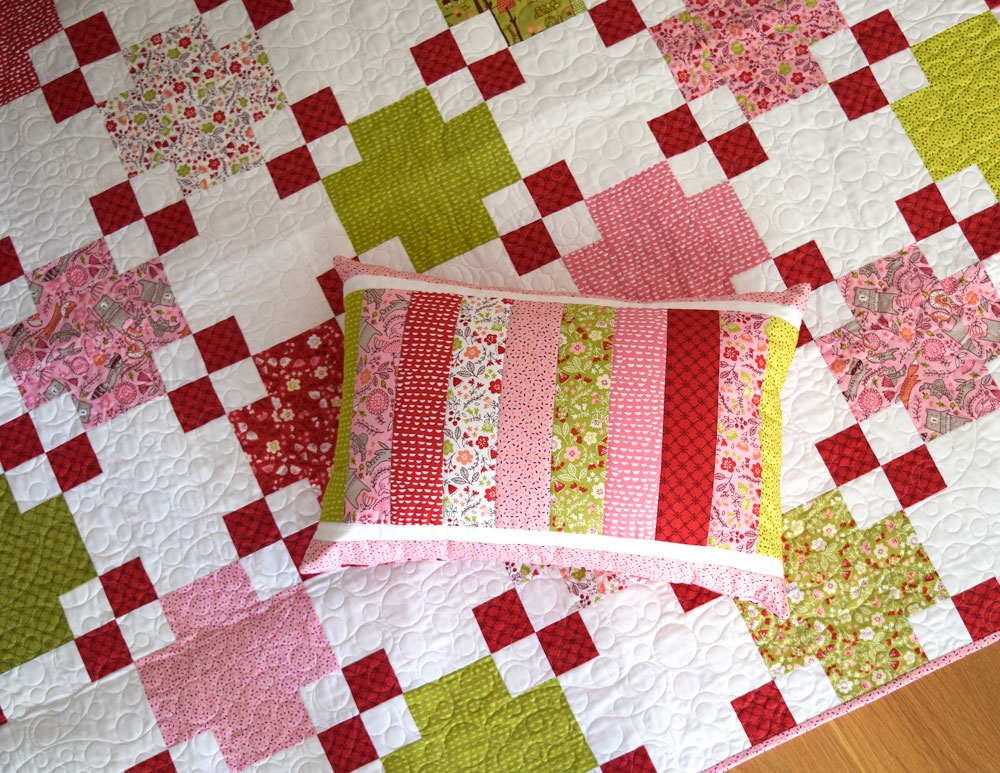 Last but not least (because it's definitely a favourite around here!) is Trinkets.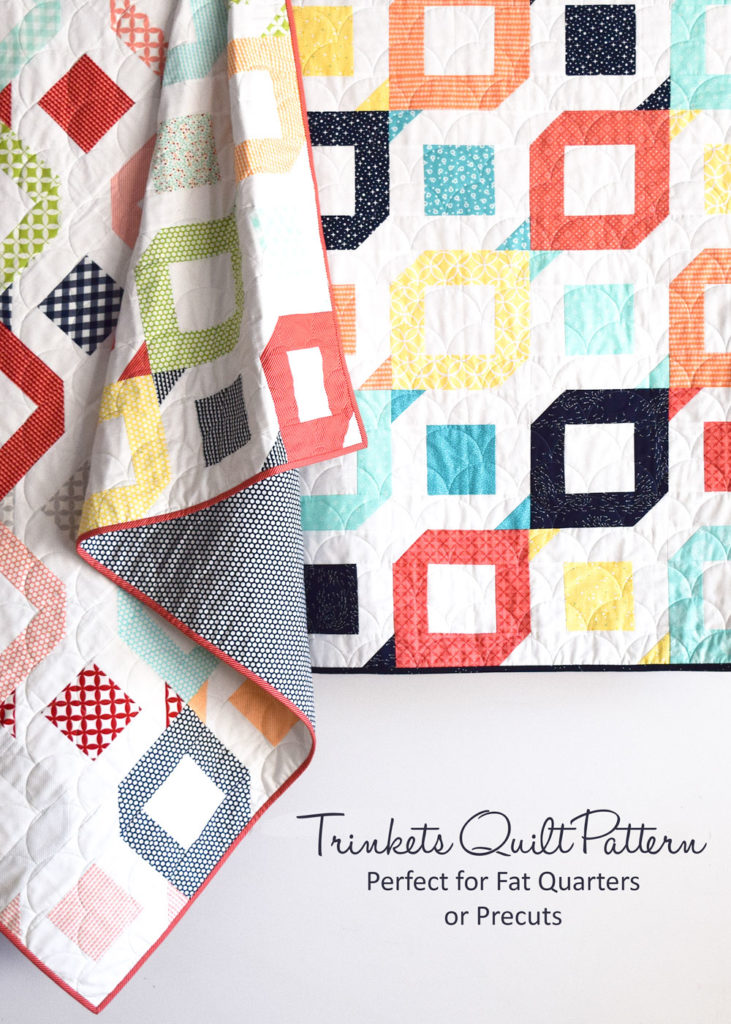 My scrap bins are filled with fabric I love but sadly they always seem to be over flowing.   Trinkets was originally designed so that I could keep my scraps under control with a fun & easy quilt I could make quickly or, over a period of time.   I had it all worked out on my computer and then realised that the design also works perfectly with fat quarters or precut!  Perfect right?!?
The pattern includes all the cutting and instructions to make Trinkets in either a Baby, Lap or Twin size quilt!  I liked it so much I made one with precuts of Bonnie & Camille's Basic range and then made another one with fat quarters I had in my stash.   (The scrap version is coming slowly, I promise to show you all once its done!)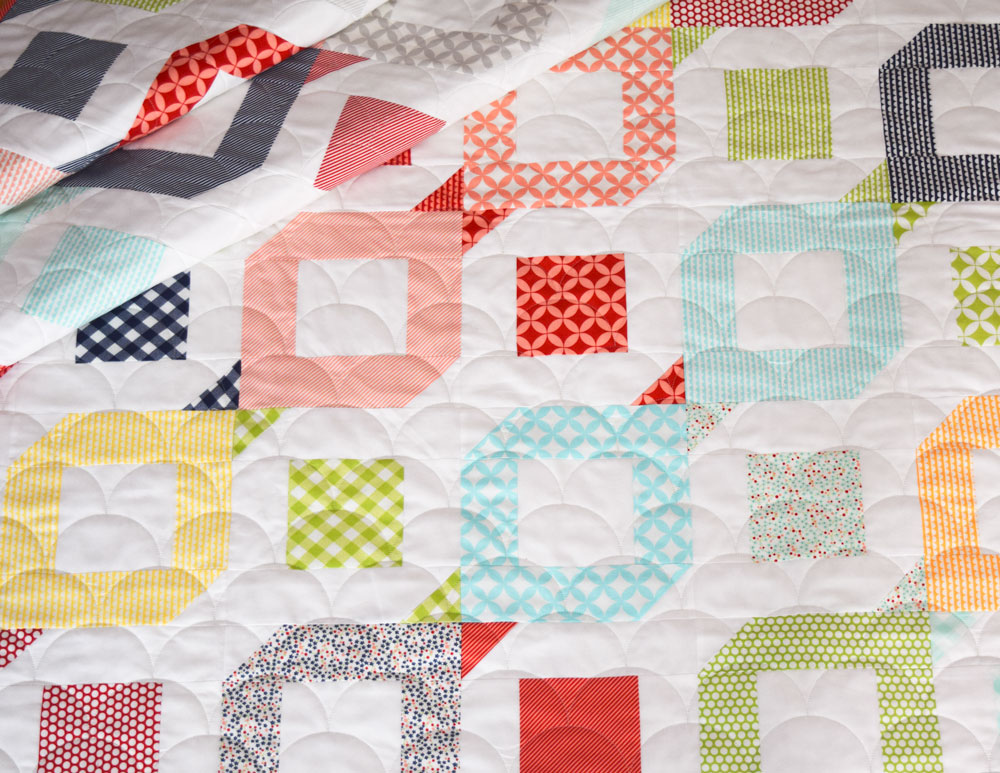 My friend Tara also made one with precuts of by Zen Chic and rumour has it her flatmate has already expressed a lot of interest in keeping it.    I love the neutral colour palette of Tara's quilt!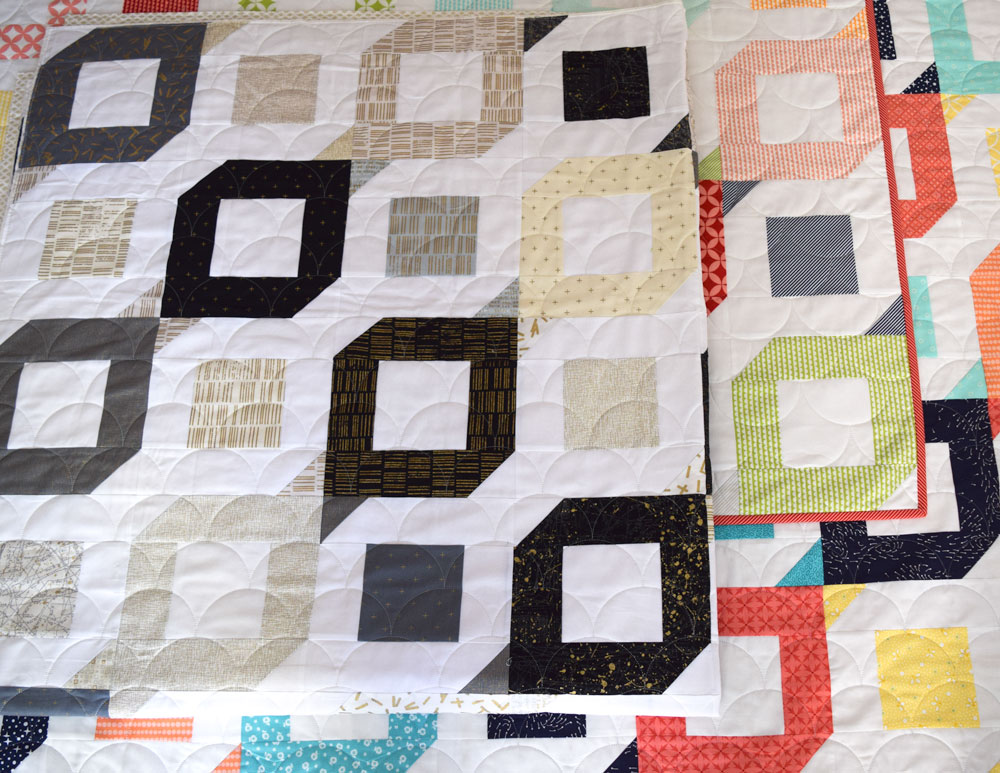 All of the pattern comes with detailed instructions and full colour diagrams making them suitable for all levels of quilter.   Why not give one or more a try!
I know that decision making can be a little hard for some of us so I have also added a special value pack offer to the shop for all PDF patterns.   Just add 4 or more PDF patterns to your cart and enter the coupon code 'VALUEPACK' for a 35% discount at any time.
I sure hope you enjoy making them!