One of my dearest friends has a lone star quilt hanging in her house, every time I visit I have thought to myself I REALLY want to make a lone star quilt!    I got my friend to take a quick picture of her lone star quilt so you could see the hand quilting and the perfection in every single one of those points.  Its inspirational isn't it!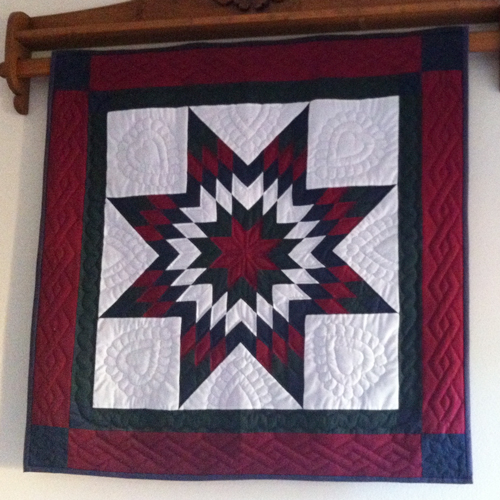 I clearly didn't have much faith in my ability to make my own lone star quilt because I actually bought one when I was in Lancaster County on holidays a few years ago.  I love it and cherish it but I still really wanted to make my own.   So when Camille Roskelley released her Nantucket pattern I knew what I had to do!
Nantucket was made for my husband Richard so there are no floral or girly prints and his favourite colour is blue so there's a fair bit of that colour in it.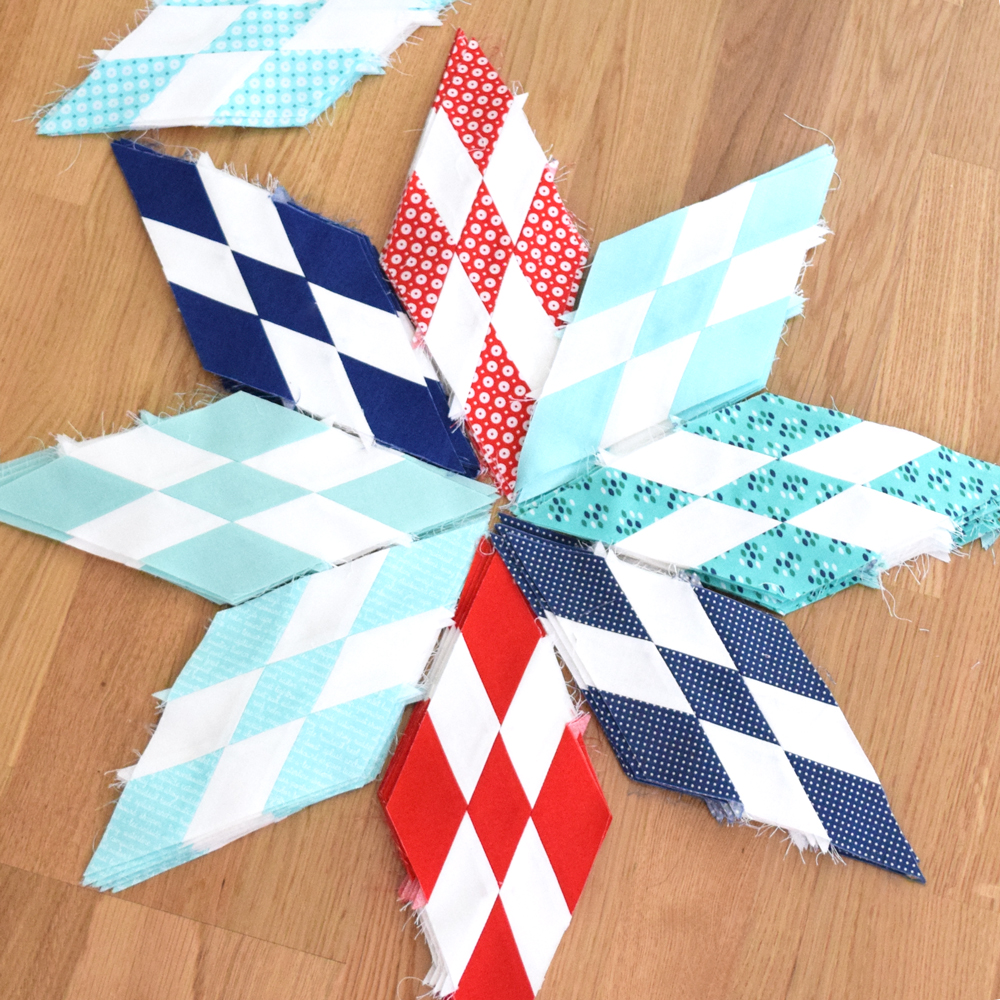 The directions in Camille's pattern made sewing this quilt so easy.   There are no y-seams and she includes some hints and tips which make life very easy when matching all those points up.   You can get your own copy of Camille's pattern by clicking here if you are interested.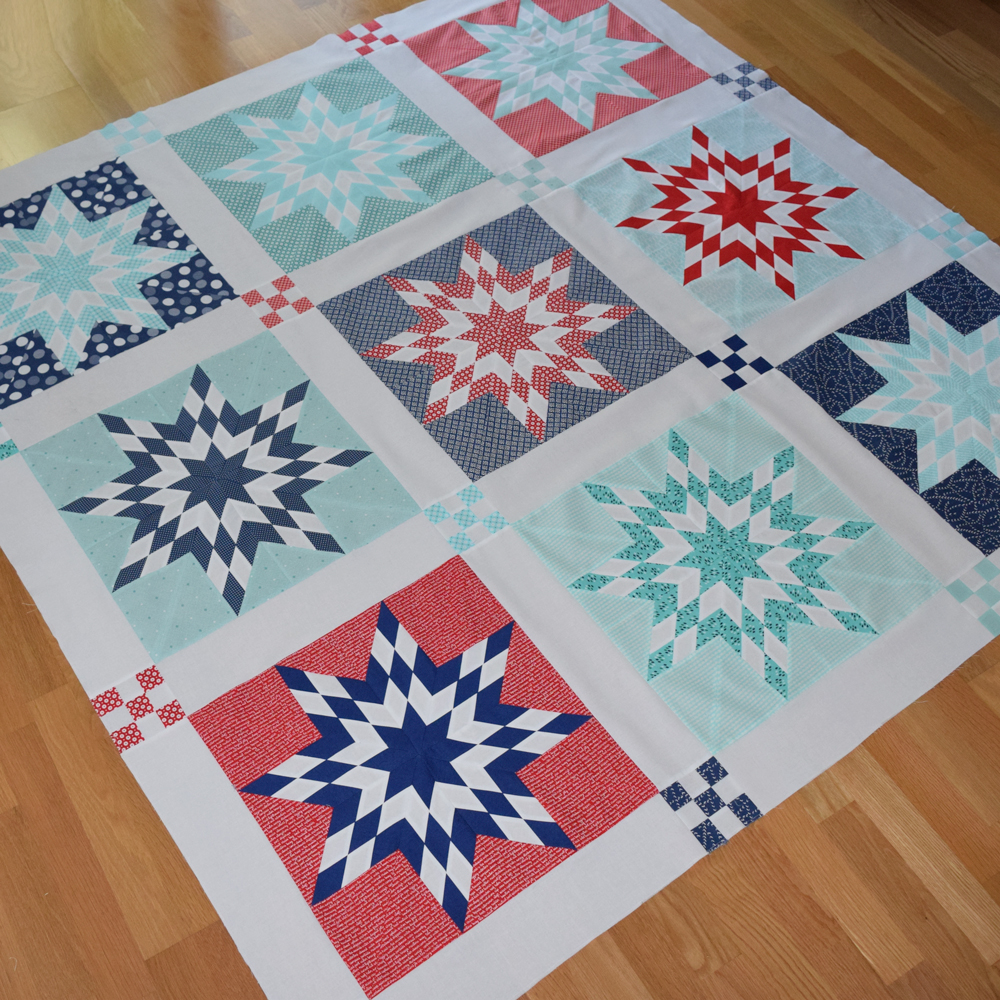 Richard is a bt of quilt connoisseur and has even been known to hunt around fabric stores when he's away on business searching for hidden treasures so when he asked if I could get the quilter to do that 'loopy' quilting I, of course, said yes.   I think he does ok at picking quilting designs don't you?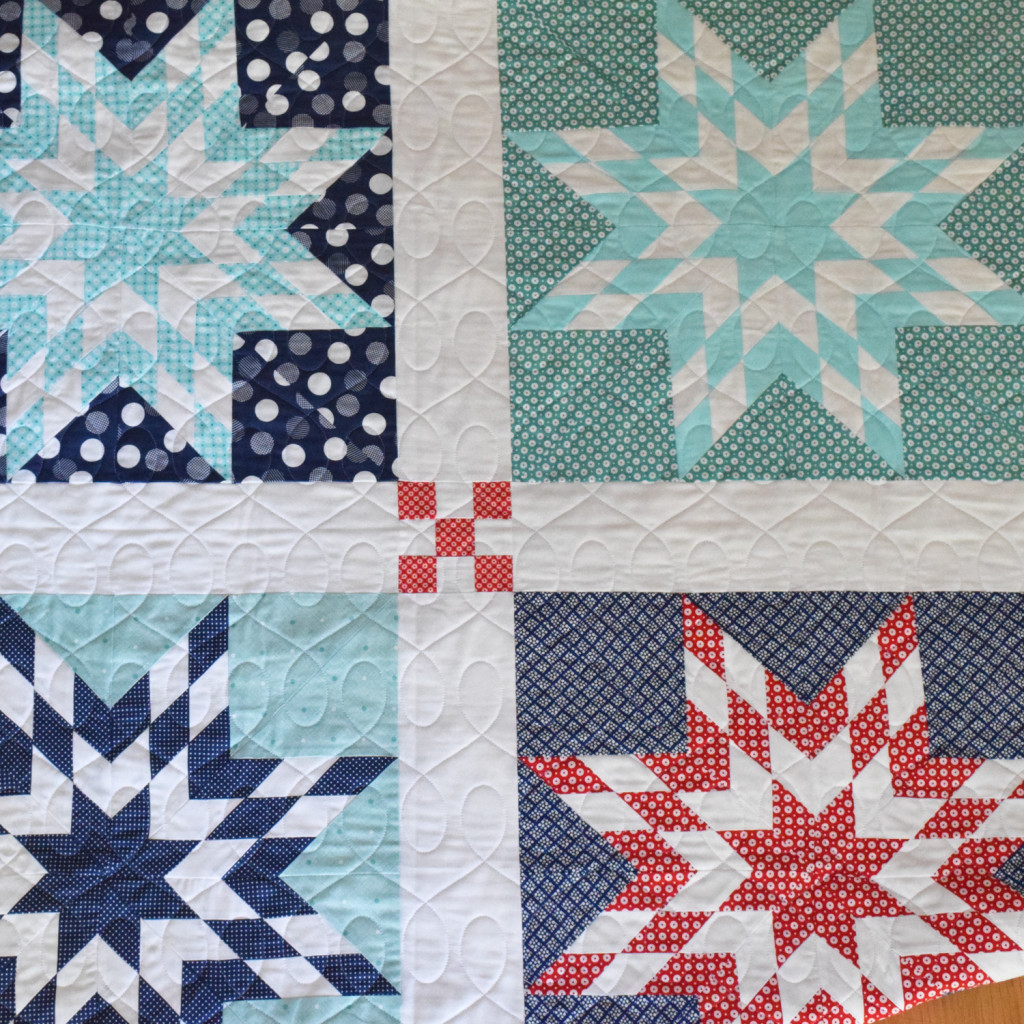 I finally finished the binding last night and managed to snap some photos today of it finished.   I'm so happy with this quilt and so very grateful that I didn't have to tackle any y-seams!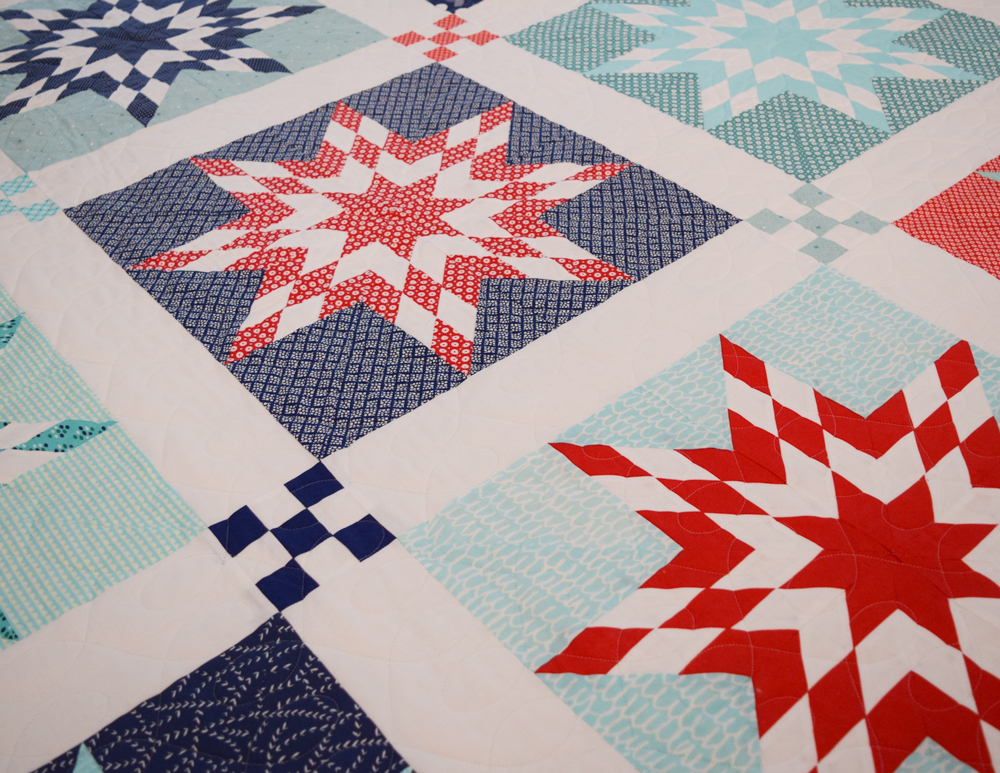 It's now sitting on the couch and, since we have the air-conditioning running constantly to cope with the stinking hot weather we are having here in Brisbane, its already being used and that makes me so very happy!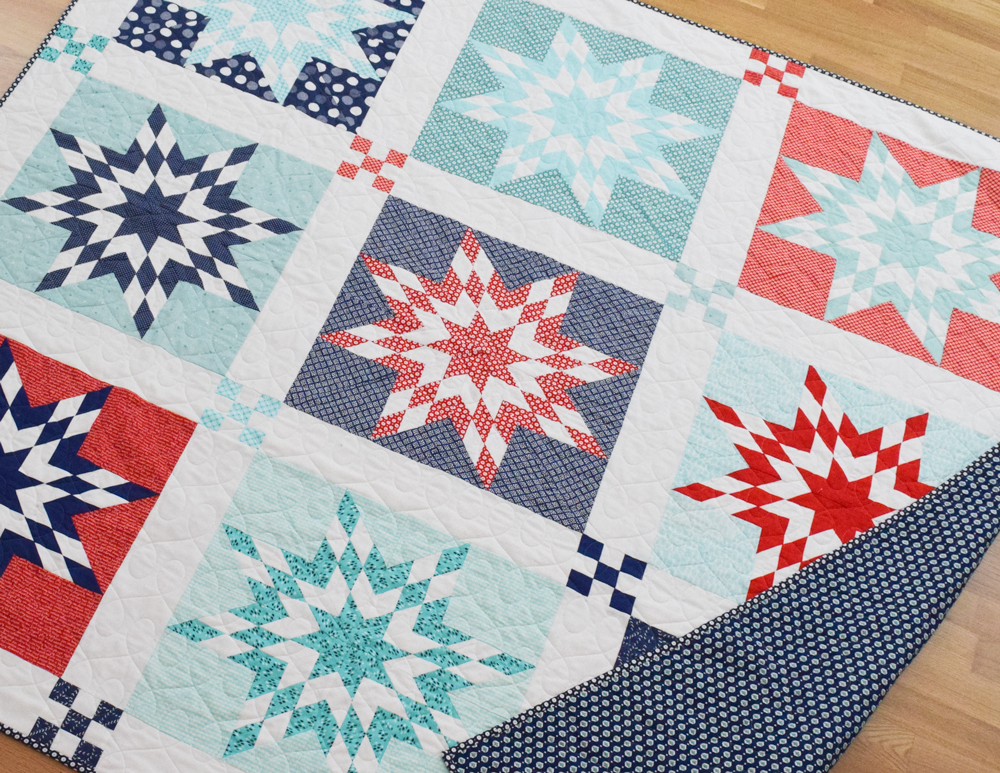 There's a couple more quilts on my 'Quilty Bucket List' that I will get to one day but for now I'm going to sit back and be glad that this one is off the list!
What's on your bucket list?   I figure we've all got one and I'd love to hear and see what's inspiring you.  I also figure adding a few more quilts to my list is always a good idea 🙂
Have a great week,