July sure was a good month for us Brisbane-ite's.   Di Mills organised for Barb & Mary from Me and My Sister Designs to tour Down Under and I was lucky enough to get a spot in to the Slice of Cake 2 class at Patches Indooroopilly.  It was great!  This picture is one I snapped of Barb & Mary's quilt, just one of many they brought along to show us.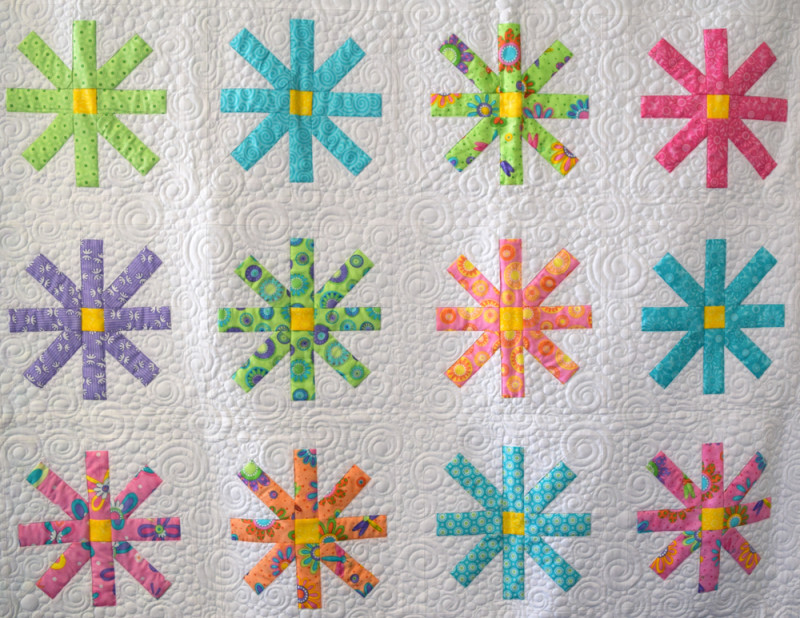 Barb & Mary are excellent teachers and I thoroughly enjoyed learning a few new tricks while making a few blocks amidst the laughter and fun.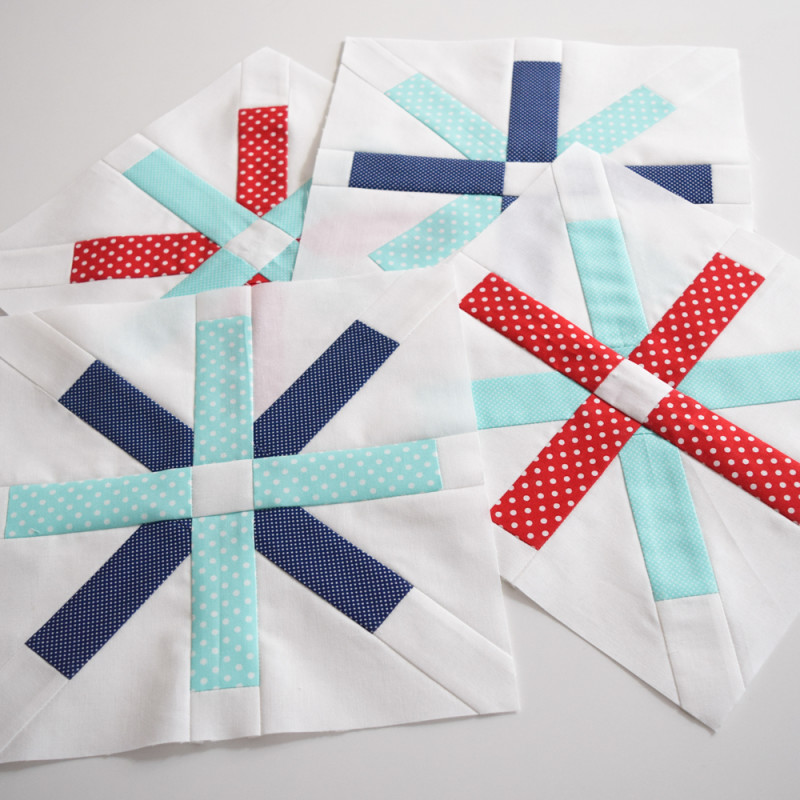 I was super lucky and won this bundle of Giggle's fabric in a game that involved a whole heap of balloons and George Clooney (I'll leave the rest up to your imagination but lets just say there were a few ribald comments!)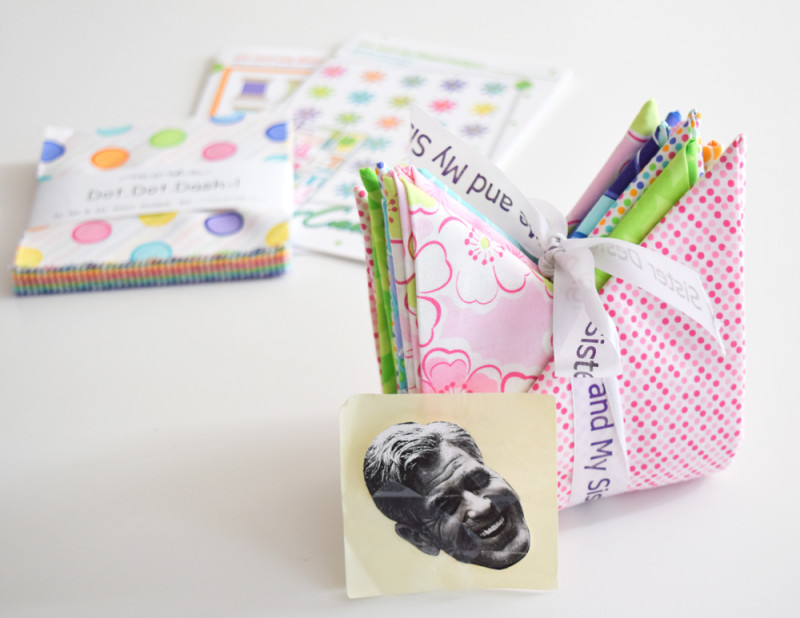 And, as if that wasn't generous enough Barb & Mary loaded us all up with heaps of gifts throughout the day.  I'm sure I took home more than I came with and I'm looking forward to creating one of the Me and My Sister Designs super cute charm pack patterns with their new fabric line Dot Dot Dash.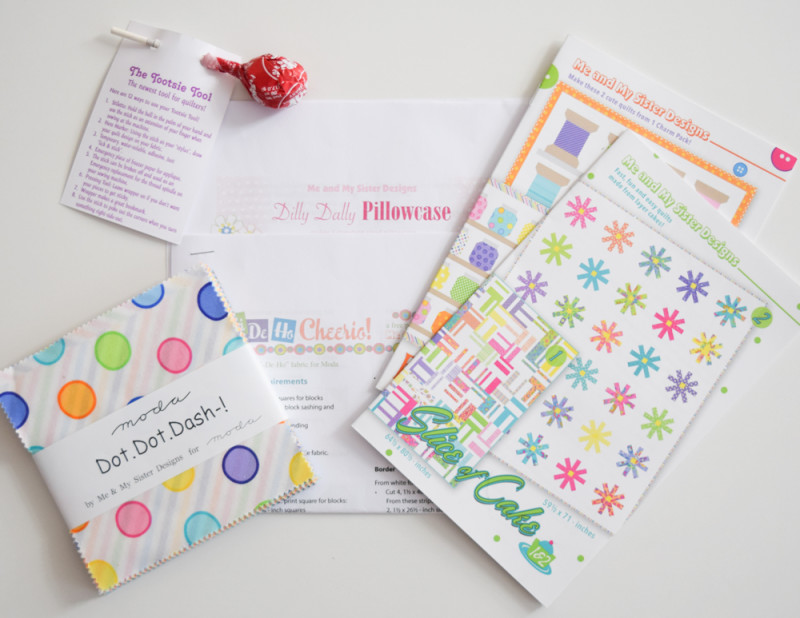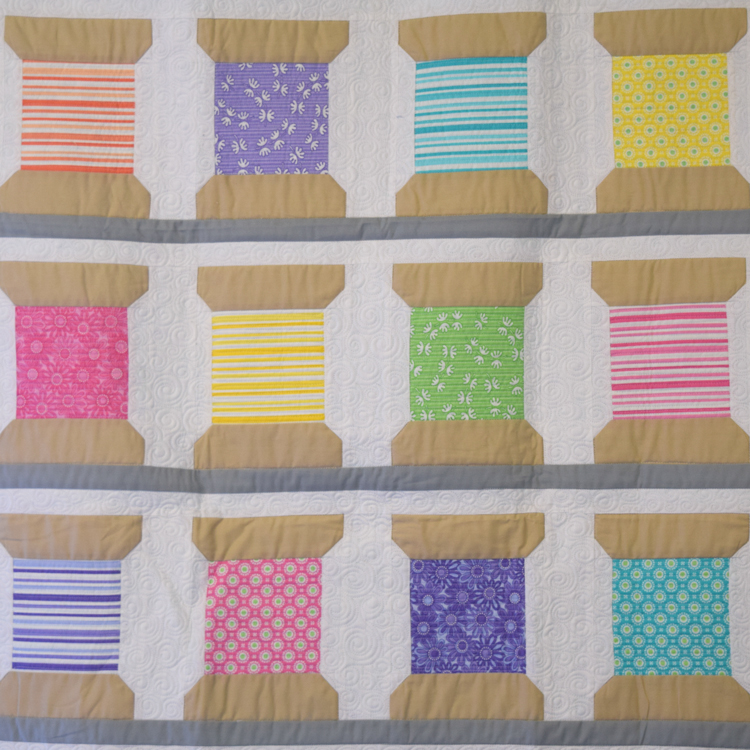 And of course, I'll be snipping threads when I do make it with this pair of scissors that now hangs off my sewing machine courtesy of the adorable scissor fob Barb helped us all make.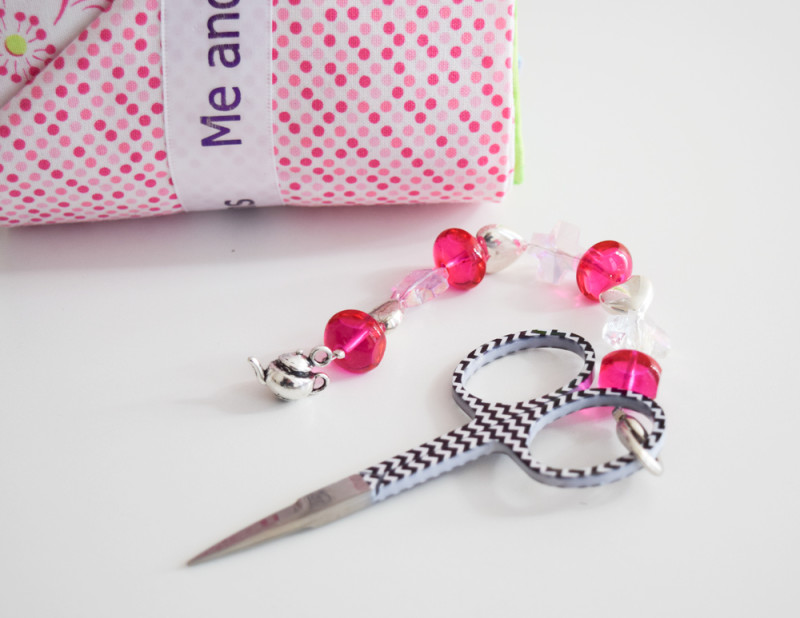 Just this week I've managed to finish off my small version of the Slice of Cake 2 pattern.   I originally thought I would make it a bit more colourful than this (and a little bigger) but these blocks just seem to work so well together I figured it was better to quit while I was ahead.   There's always someone you can gift a baby sized quilt to right!?!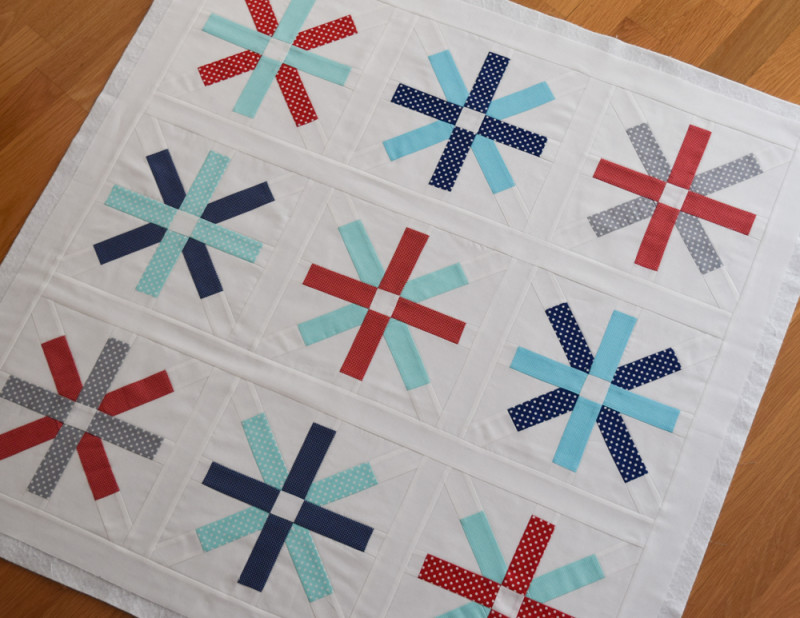 The only problem is that I can not for the life of me figure out how to quilt it.   Any suggestions you have will be very gratefully received.   Actually, they'll be more than gratefully received, you'd be a lifesaver if you can help me figure this out!
Really looking forward to hearing your suggestions (like really really)…