One of my favourite quilting magazines is Love Patchwork & Quilting.  I've loved it since it first came out and eagerly await its arrival at my local newsagent each month.  There are always so many awesome projects and I just love how bright and happy each issue is.  With all that in mind, I'm hoping you'll be able to tell how happy and excited I am to be able to share the quilt I made for the latest issue with you all!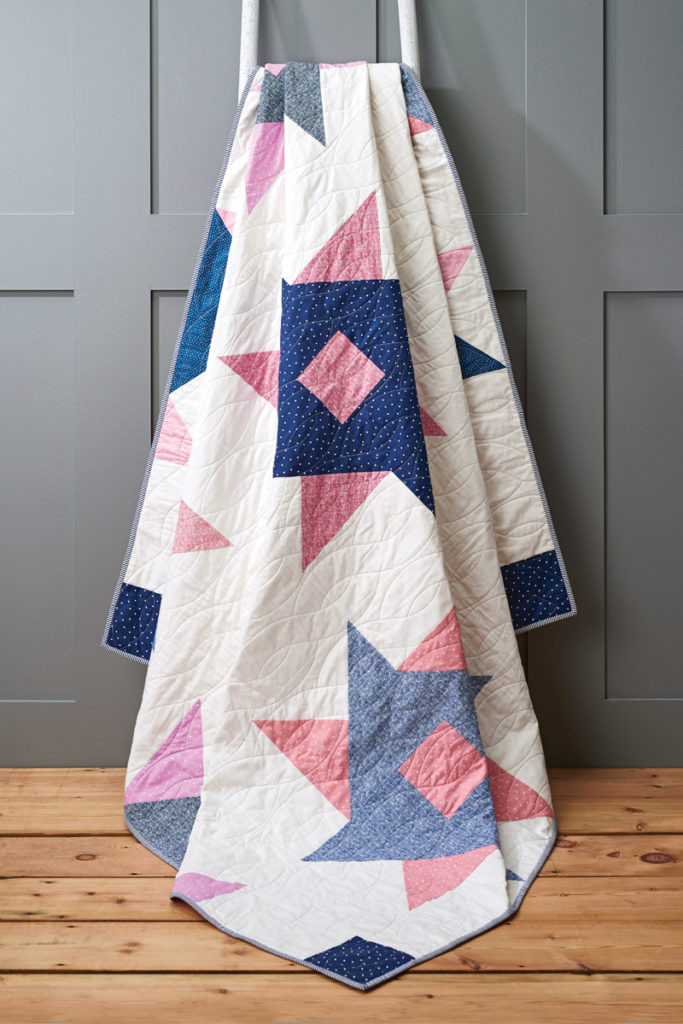 Hanging about on page 64 of Issue 35 is the Peach Pinwheels quilt I made way back at the start of this year using these gorgeous navy and peach prints from Dear Stella.    If you follow me on Instagram, you've probably picked up on the fact that I have a bit of a thing for navy, peach and coral.   It's one of my favourite colour stories and I think it looks great in quilts and clothes and…everything!
The oversized blocks in Peach Pinwheels are a twist on the traditional 'Hope of Hartford' block.   It's a stunning block but, sewn in its original form, it has some tricky bits so I updated the piecing to make it a whole heap easier and, a whole lot bigger!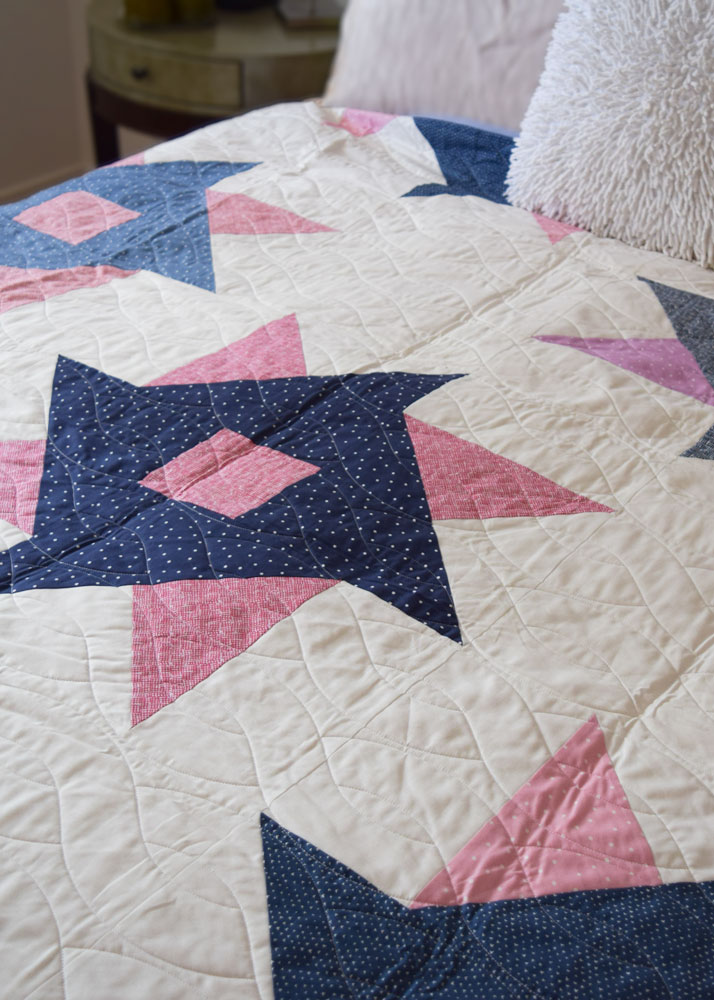 Diane from Diane's Quilting Quest quilted this for me using this perfect cable design.  It's oversized just like the blocks which works perfectly don't you think?!?
Issue 35 went on sale in the UK last week so should start appearing around the rest of the world very soon.   If you're like me and can't wait, you can download a digital version through the Apple Newsstand or Google Play.  You can also subscribe to Love Patchwork so that future issues come directly to your door by clicking here.
Thanks for stopping by!