Love Patchwork & Quilting Issue 39 hit news stands in the UK on September 14 and will be in stores in Australia & the US any day now.   This month I've been fortunate enough to get to contribute another project to this awesome magazine!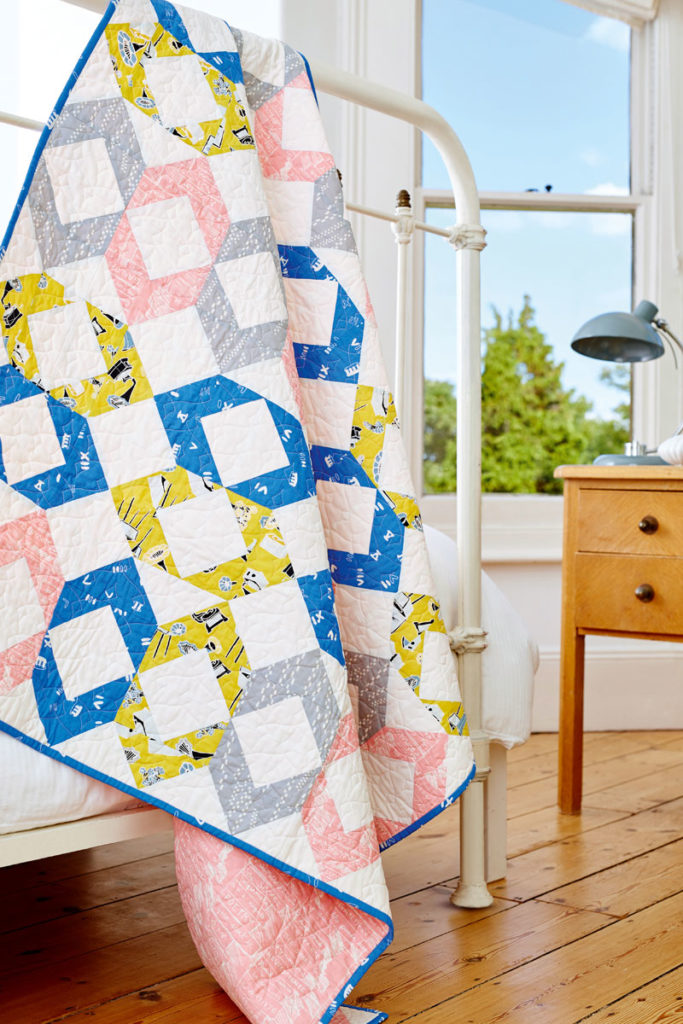 The Pastel Twist quilt is a simple flying geese design that would be perfect for a modern baby or lap quilt.   It finishes at just 50″ and was made with the gorgeous Pastel Thrift range from Art Gallery Fabrics.   I love all of the prints in this collection but the Bibliography print is just fabulous!   It's the perfect shade of pink which just happens to be my favourite colour.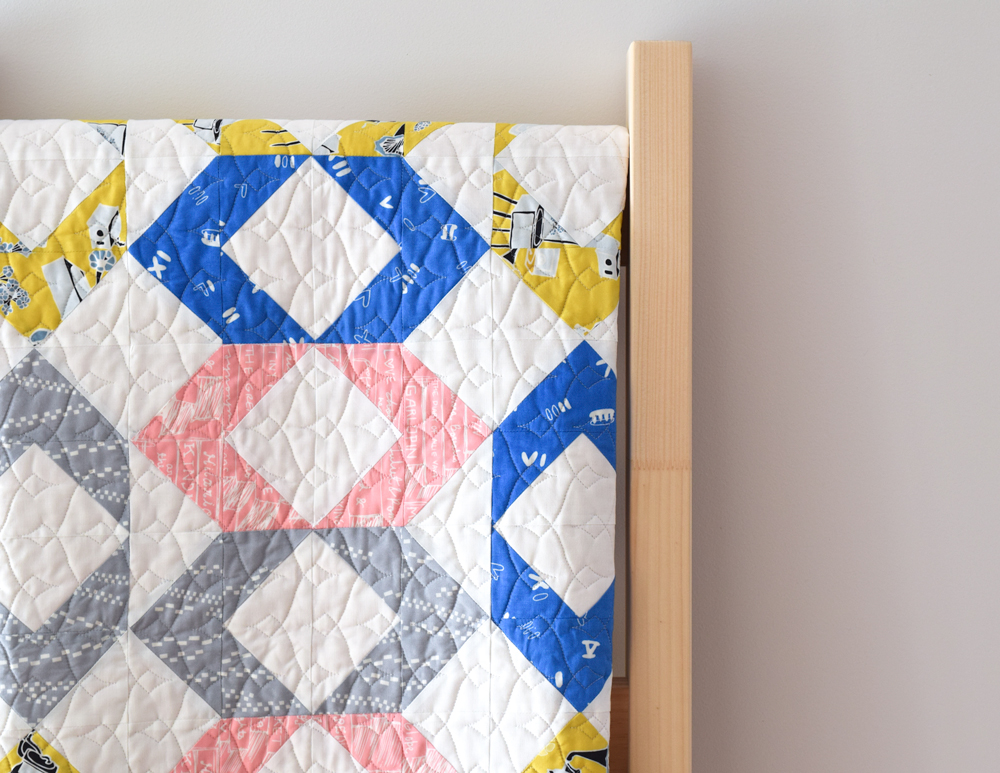 I don't know about you but I'm always looking for ideas to use up the 'dog ears' from trimming flying geese.   It just seems such a waste to pop them in the bin, especially when the fabrics are so pretty.   I saw a pillow very similar to this one on Instagram as I was making Pastel Twist and knew that I needed one too.   Luckily I had some 'dog ears' in a ready to go!   It's a cute bonus project that is quick and simple to make with any Flying Geese or Easy Corner triangle left overs.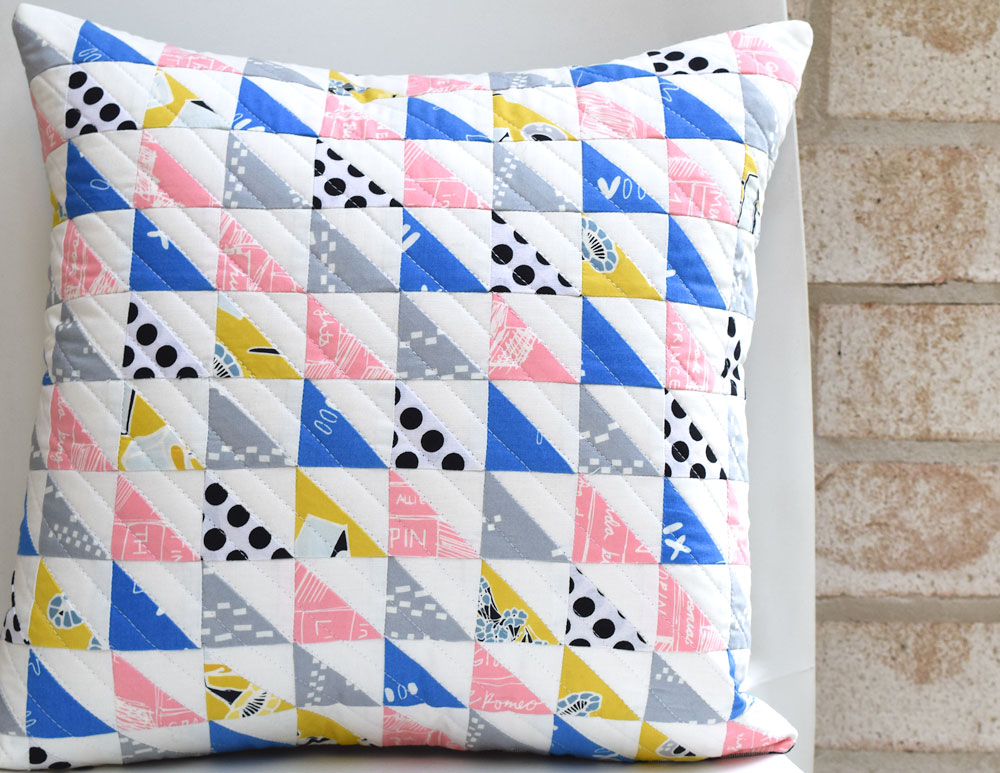 If you're looking for a copy of Love Patchwork & Quilting and can't wait for the magazine to hit a news stand near you check out the e-mags available through on Apple Newsstand, Zinio or Google Play.    Its packed with brilliant projects from some of my favourite quilters including Nicole Calver and Karen Lewis, what's not to love about anything those ladies do!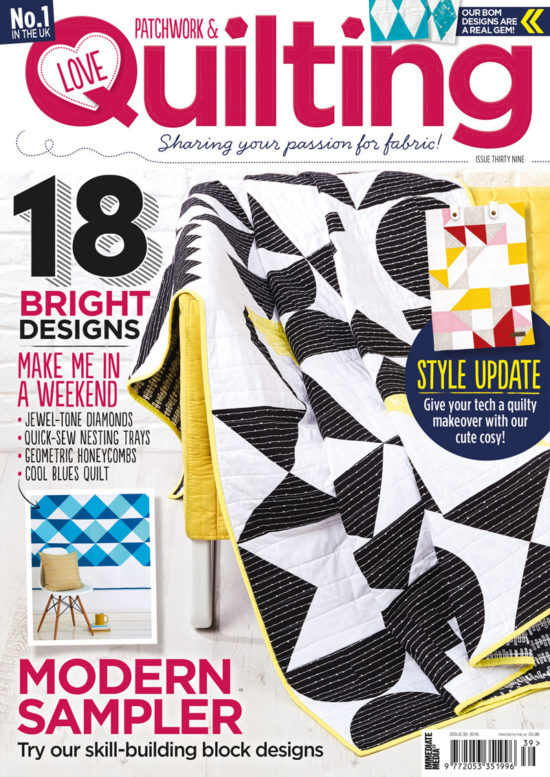 Have a great week!